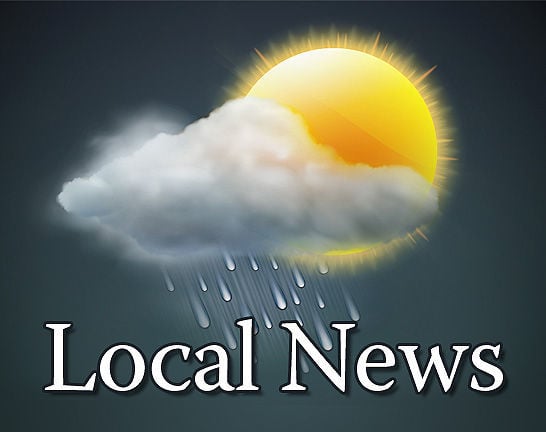 WATERLOO — The Cedar Valley Chapter of USA Dance will host a dance Saturday at the Waterloo Center for the Arts.
There will be a beginner lesson on foxtrot from 7:15 to 8 p.m. and an intermediate lesson from 8 to 8:30 p.m. A general dance will follow until 10:30 p.m.
Sacred Heart honors pastor
WATERLOO — Sacred Heart Church will host a gathering of family and friends to honor the Rev. Ken Stecher on his 50th anniversary of priestly ordination at the Eucharistic Liturgies.
The event will be at 4 p.m. and 5:30 p.m. Saturday and 8:15 a.m. and 10:45 a.m. Sunday.
Archbishop Michael Jackels will be the celebrant at the 10:45 a.m. Mass, preceded by a Burmese cultural program at 9:45 a.m. in the school gymnasium.
A full complimentary meal will be held in the church basement following each Mass.
Church youth to sell meals
WATERLOO — The Youth Department of the Crystal Cathedral of Faith Church will sell barbecue dinners from 10 a.m. to 2 p.m. Saturday at Hometown Foods, 1010 E. Mitchell Ave.
The menu includes hotdogs, hamburgers, brats, chicken and side dishes. All funds will support the summer youth trip.
Cooking class set Monday
CEDAR FALLS — "Learning about Japan," a healthy cooking course with Blue Zones-inspired menus, will be offered by Luann Alemao of Luann Alemao and Associates from 5:45 to 8 p.m. Monday.
It will be at the UnityPoint Health teaching kitchen, 5100 Prairie Parkway.
Coin Club meets Tuesday
WATERLOO — The Waterloo-Cedar Falls Coin Club will host the monthly meeting at 6:30 p.m. Tuesday at the Waterloo Center for the Arts, 225 Commercial St., in Schoitz Room III.
There will be a film, "Grading Buffalo Nickels," with an auction to follow. Visitors are welcome and may bid on the auction lots if they wish.