Anniversaries, birthdays and other milestones in this week's Celebrations.
Surprise 90th Birthday Party!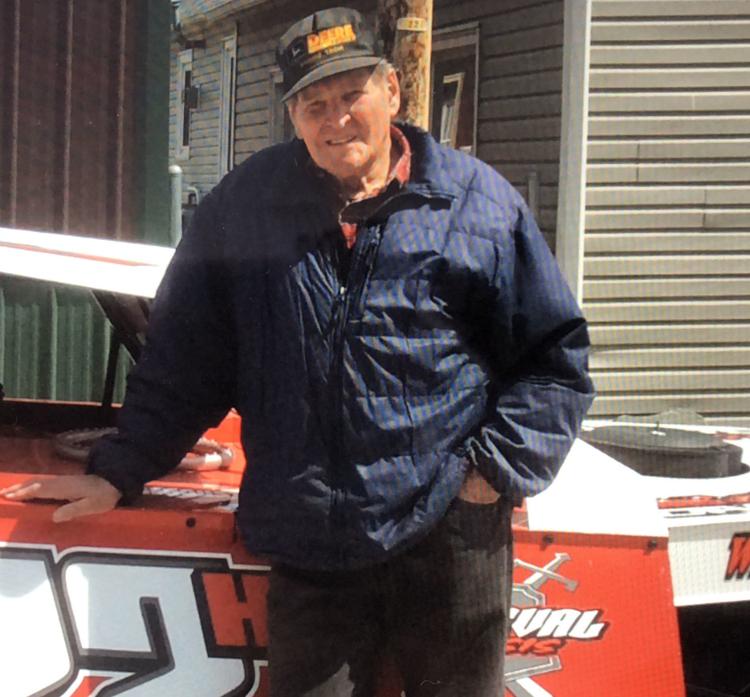 1 to 5 p.m. on March 23 at Dysart Country Club,
1614 Dysart Road, Dysart.
Margery King Herrick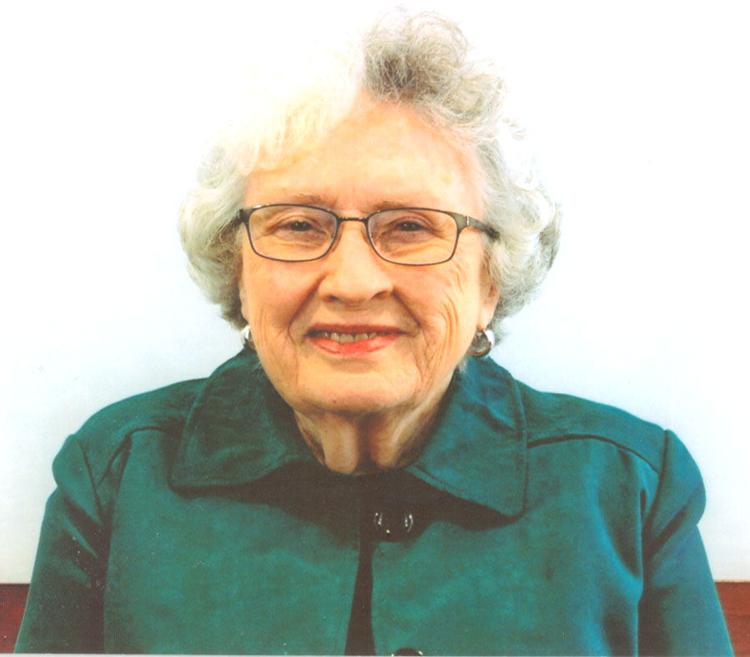 WATERLOO — Margery King Herrick will celebrate her 90th birthday with an open house from 2 to 4 p.m. Saturday, March 23, at the Cove, Door C, 3720 Village Place, Waterloo.
Hosts will be her daughter, Mary Herrick and friends, Robert and Marsha Schroeder, Marilyn Rasmussen and Melvin and Louise Conklin Gardner.
Margery was born March 14, 1929, in Adams County. In Waterloo, she taught first grade at Hawthorne, Devonshire and Black Hawk. She retired from Black Hawk in 1991. Her husband, Aubrey, passed away in 2014.
No invitations will be sent, and no gifts are requested. Cards may be sent to Margery at 3720 Village Place, Apt. 5402, Waterloo 50702.
Moeller-Schaefer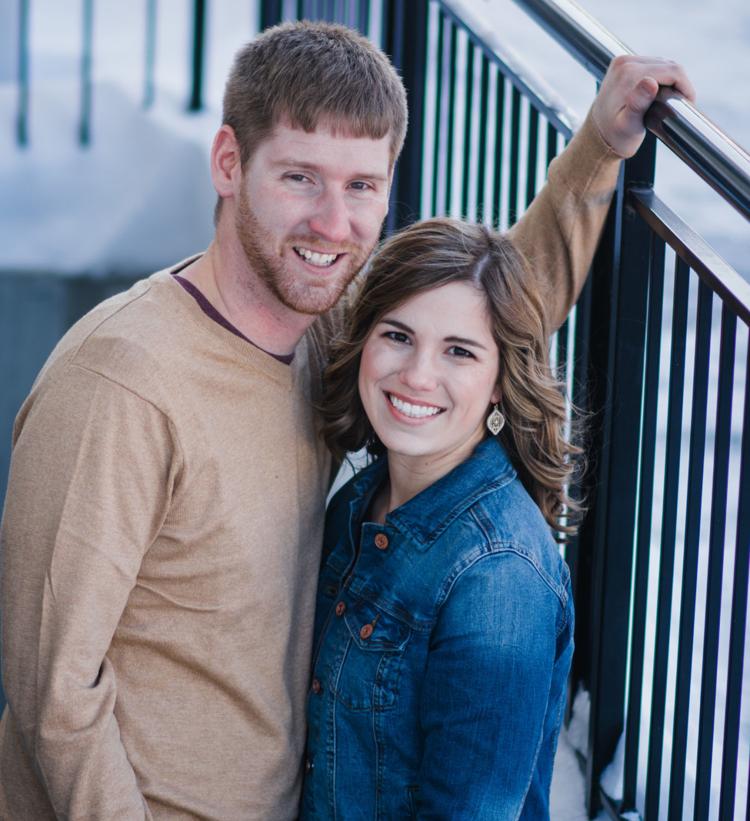 TRIPOLI — Brian and Marcy Moeller of Tripoli announce the engagement of their daughter, Bobbi Moeller, to Trevor Schaefer, son of Kirk and Amy Schaefer of Waterloo.
The bride-to-be is a 2013 graduate of Tripoli High School and graduated in 2017 from Allen College with a bachelor's of science in nursing degree. She is currently a nurse at the University of Iowa Stead Family Children's Hospital in the neonatal intensive care unit in Iowa City and resides in North Liberty.
The groom-to-be is a 2012 graduate of West High School and graduated in 2017 from Hawkeye Community College with an associate's degree in horticulture. He currently works for grounds maintenance for Friendship Village in Waterloo and resides in Waterloo.
The couple is planning a wedding on March 23 at St. John's Crane Creek in Tripoli.
Quint/50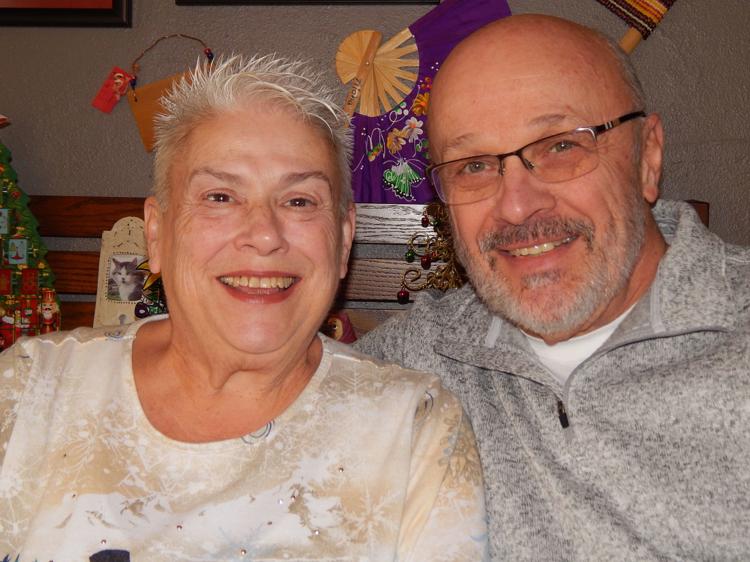 CHARLES CITY — Gary and Melinda Hoaglin Quint are celebrating their 50th wedding anniversary.
They were married March 7, 1969.
Gary retired from Pfizer Animal Health, and Melinda retired as an LPN.
Their family includes children Carrie and Treynor Becker and Gretchen and Tim Milks, as well as five grandchildren.
Cards may be sent to them at 605 Third Ave., Charles City 50616.
Happy Birthday, Darlene Weber Blake!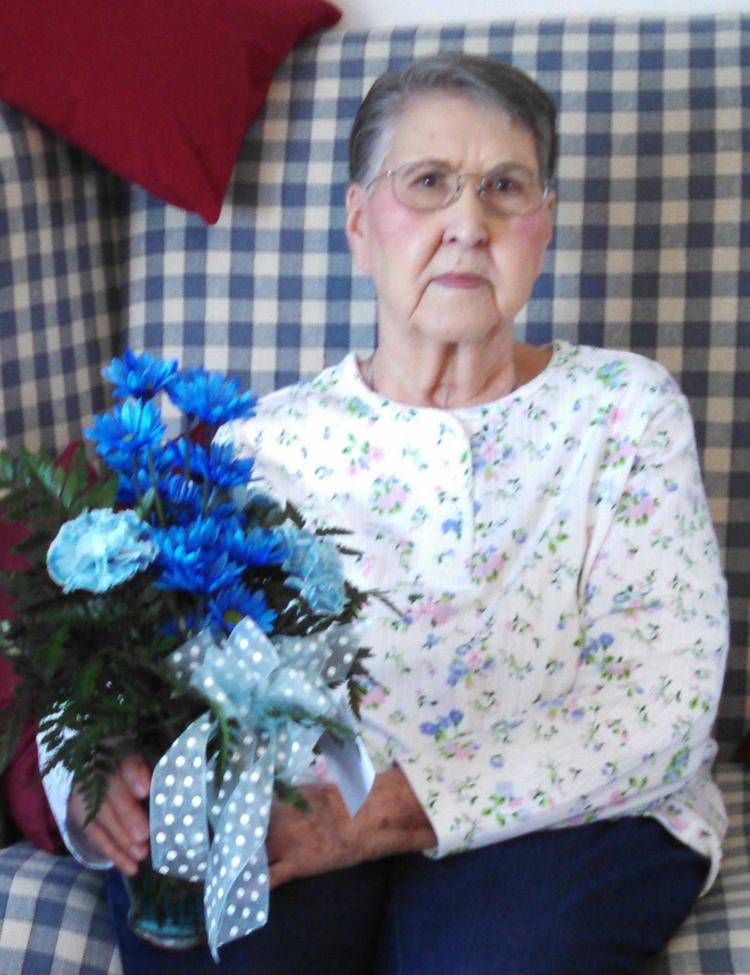 Darlene Weber Blake, of Tama, formerly of Jesup, will be turning 86 on March 20.
Her second child, Alicia, was also born on March 20.
Birthday cards can be sent to Darlene in Tama.
Ambrose/50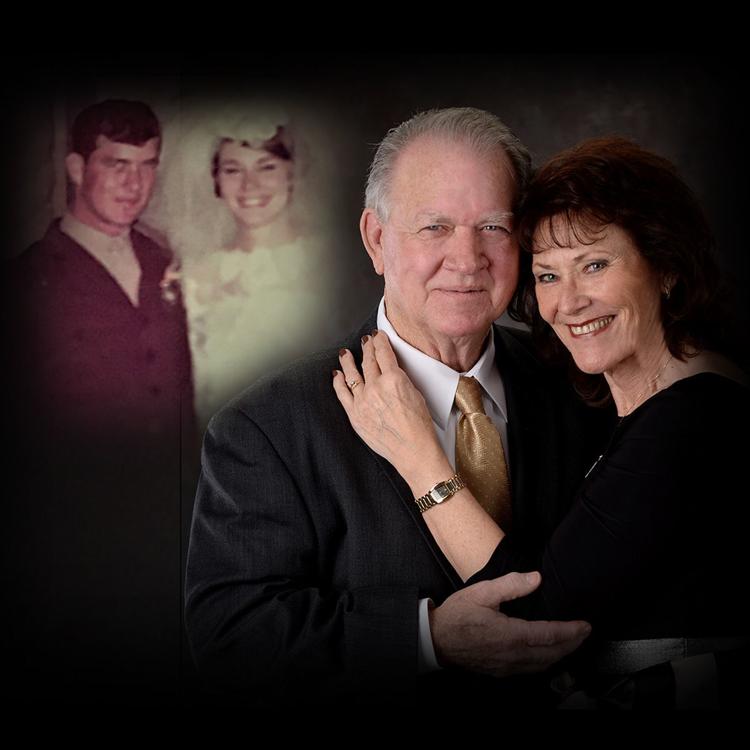 NEW HARTFORD — Thomas and Lorista Bradford Ambrose celebrated their 50th anniversary on March 1. They also are planning a trip at a later date.
Tom is retired from John Deere, and Lorista is also retired.
Their family includes four children, Shane and Tina, Clint, Sheila and Shane, and Cerina and Adam, along with eight grandchildren and one great-grandchild.
They also will celebrate by having a family dinner with their children and families.
Robert "Bob" Maxfield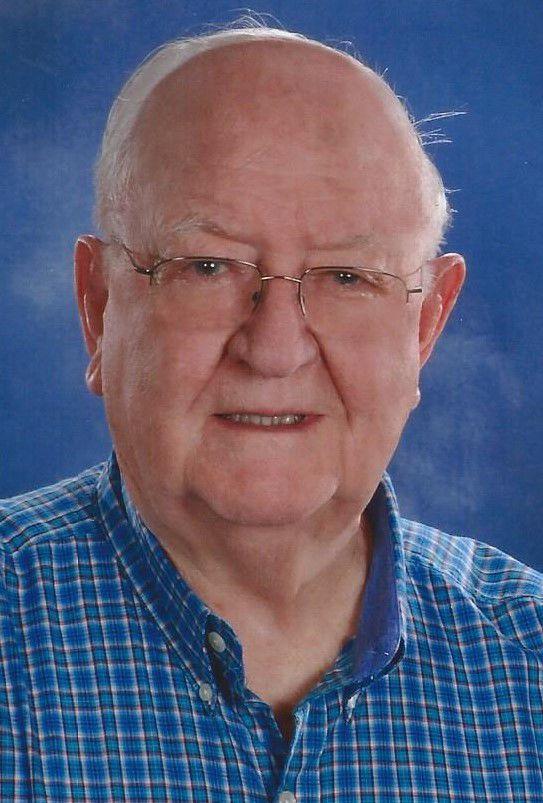 WAVERLY — Robert "Bob" Maxfield will celebrate his 90th birthday with an open house from 2 to 5 p.m. Saturday, March 23, at the Waverly Area Veterans Post, 1300 Fourth St. NW, Waverly, lower level board room.
He was born March 30, 1929.
Robert's family owned Maxfield's Tavern, Cafe and Lounge in Waverly from 1947-1984. He worked for Carnation and retired from Nestle's after 30 years.
His family includes children Janet and Sue Lahr of Waverly and Dr. Karen and Bruce Wolf of Swisher, two grandchildren and two great-grandchildren.
Bob requests no gifts. If unable to attend, cards may be sent to 203 20th St. NW, Waverly 50677, Karen's office.
No invitations will be sent.
Happy Birthday, Norma Fischer Briden!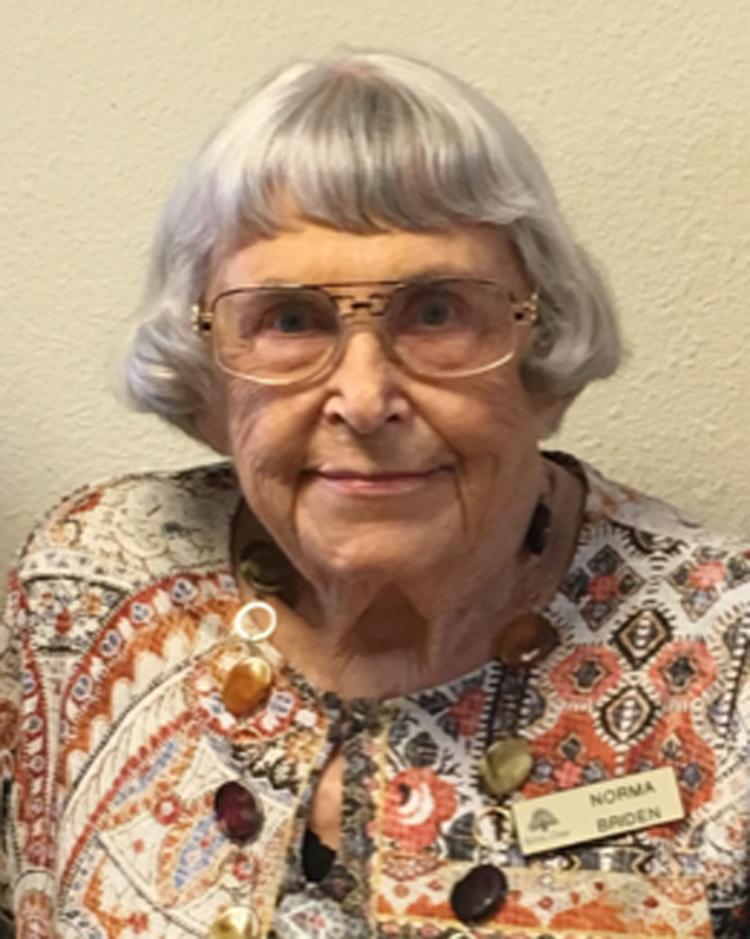 Norma Fischer Briden of Sun City, Ariz., is celebrating her 95th birthday with a card shower.
She was born March 8, 1924, in Perry. She married Howard G. Briden on Oct. 17, 1942; he passed away in November 2016.
Her family includes children Cheryl and Howard Francis and Cindy and Rich Boesen, along with three grandchildren, six great-grandchildren and two great-great-grandchildren.
Cards may be sent to No. 27, 10025 W. Royal Oak Road, Sun City, AZ 85351.
Buttross-Demmer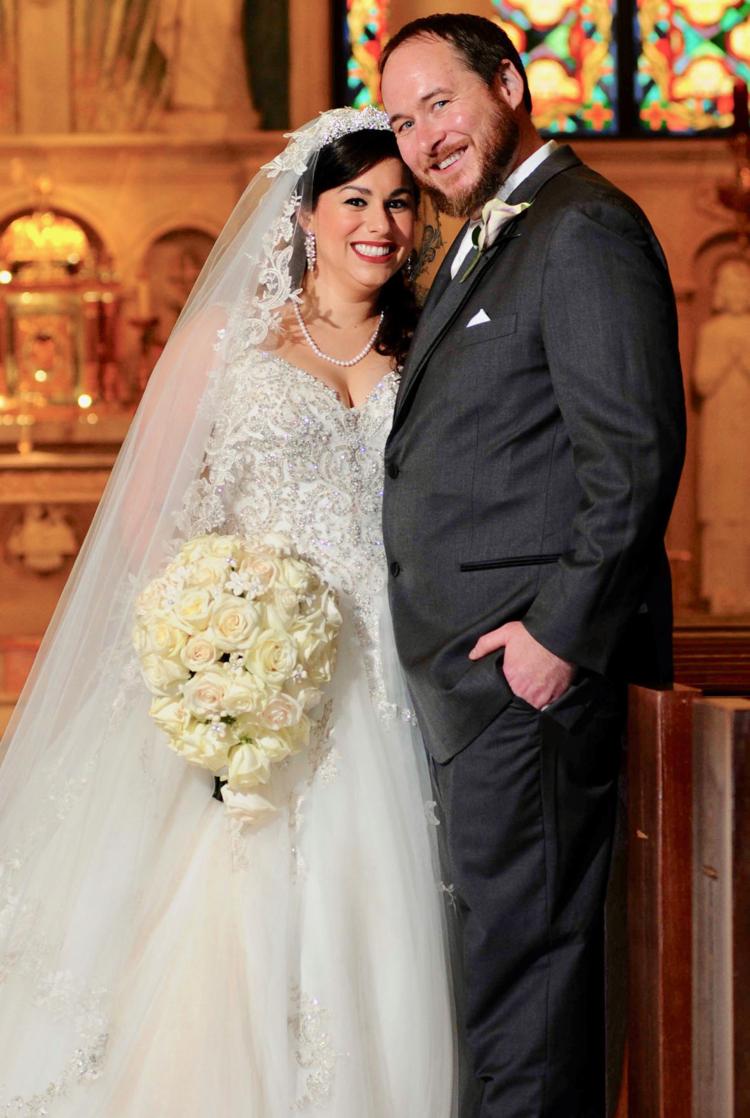 CEDAR FALLS — Lindsay Buttross and Matthew Demmer were married May 26, 2018, in Memphis, Tenn.
The Rev. Monsignor John McArthur performed the 7 p.m. ceremony at St. Louis Catholic Church, followed by a reception at the Hilton Memphis.
Parents of the couple are Dr. John and Paula Buttross of Memphis and John and Jane Demmer of Cedar Falls.
Matron of honor was Mary Kathryn Mallick of Fort Worth, Texas, sister of the bride. Bridesmaids were Hannah Kraker and Marie Kraker, both of Memphis, cousins of the bride; Molly Lahart of Chicago, sister of the groom; Mariam Mansaur of Austin, Texas, cousin of the bride; Laurel Miles of Memphis; Anja Minninger of Rockhill, S.C., cousin of the bride; Rosemary Neblett and Kaitlin Pogson, both of Memphis, and Maggi Polk of Hermitage, Tenn.
Best man was Justin Thomsen of Bettendorf. Groomsmen were John Buttross Jr. of Memphis, brother of the bride; Eric Escher of Minneapolis, Matt Gerace of Cleveland Heights, Ohio, Bilal Ismail of Cordova, Tenn.; Dan Lahart of Chicago, brother-in-law of the groom; Ray Mallick of Fort Worth, brother-in-law of the bride; Joe Nace of Chicago, Eric Prill of Iowa City and Justin Wingo of Arlington, Tenn.
Flower girls were Nora Lahart and Madeline Lahart, both Chicago, nieces of the groom; and Gianna Mallick and Isabell Mallick, both of Fort Worth, nieces of the bride. Ring bearer was John Ray Mallick of Fort Worth, nephew of the bride.
Lindsay is an RN at Cresthaven Internal Medicine, and Matthew is a quality manager at Smith & Nephew, both in Memphis. They live in Germantown, Tenn.
Knight/25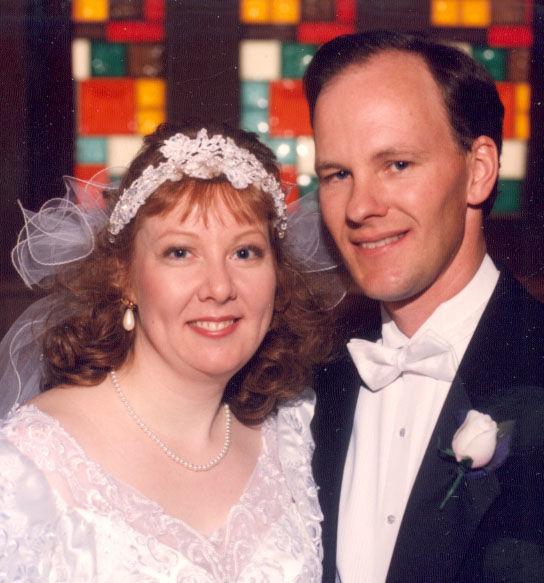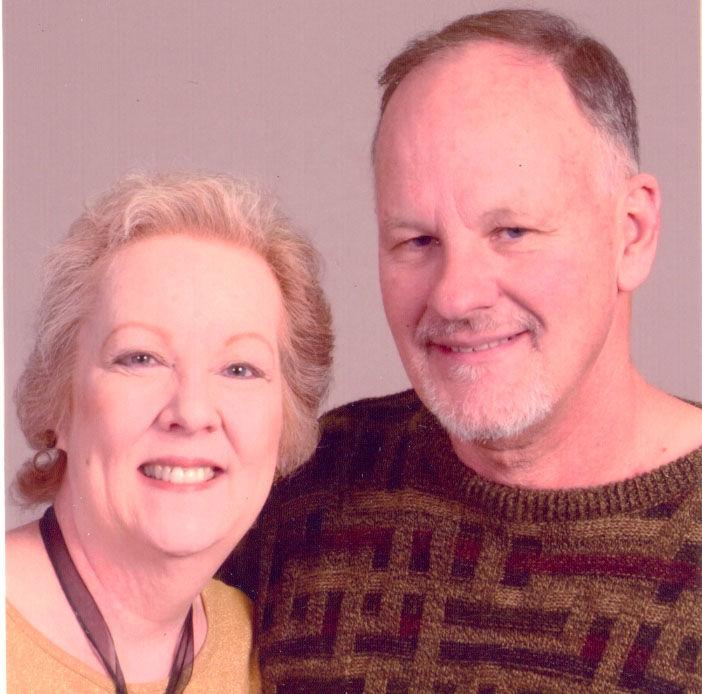 WATERLOO — Jon and Rhonda Knight are celebrating their 25th wedding anniversary with a card shower.
They were married March 19, 1994, at the First Baptist Church in New Hampton.
Jon has worked for the state of Iowa.
Their family includes a son who resides in Cedar Rapids.
Cards may be sent to 2702 Crestline Ave., Waterloo 50702.
HAPPY 7-OHHHHHH, BUTCH NIELSEN!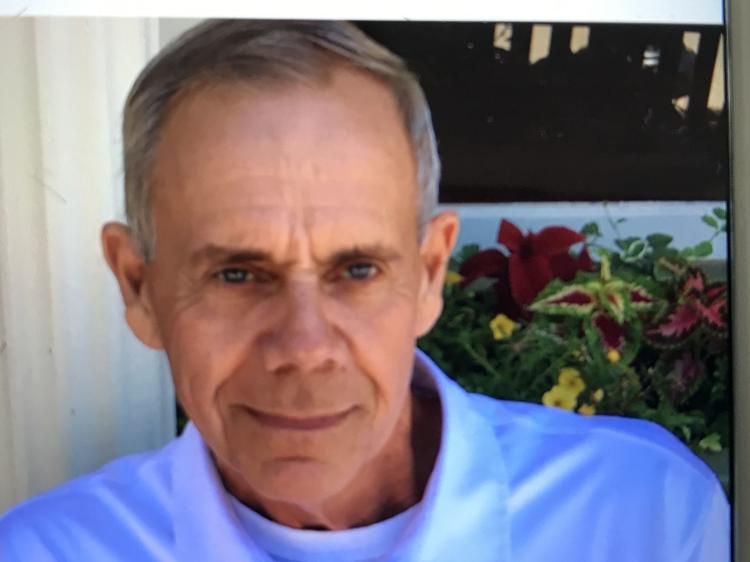 Don't slow down, you've 40 more to go!
Amy, Steve, Charli and Ella Petersen
Jill, Ron, Natalie, Nevel and Georgie Devoll
Momma Francis Nielsen and Bad Girl Laurie
Angel wishes from loved ones above
DAR awards Good Citizenship winners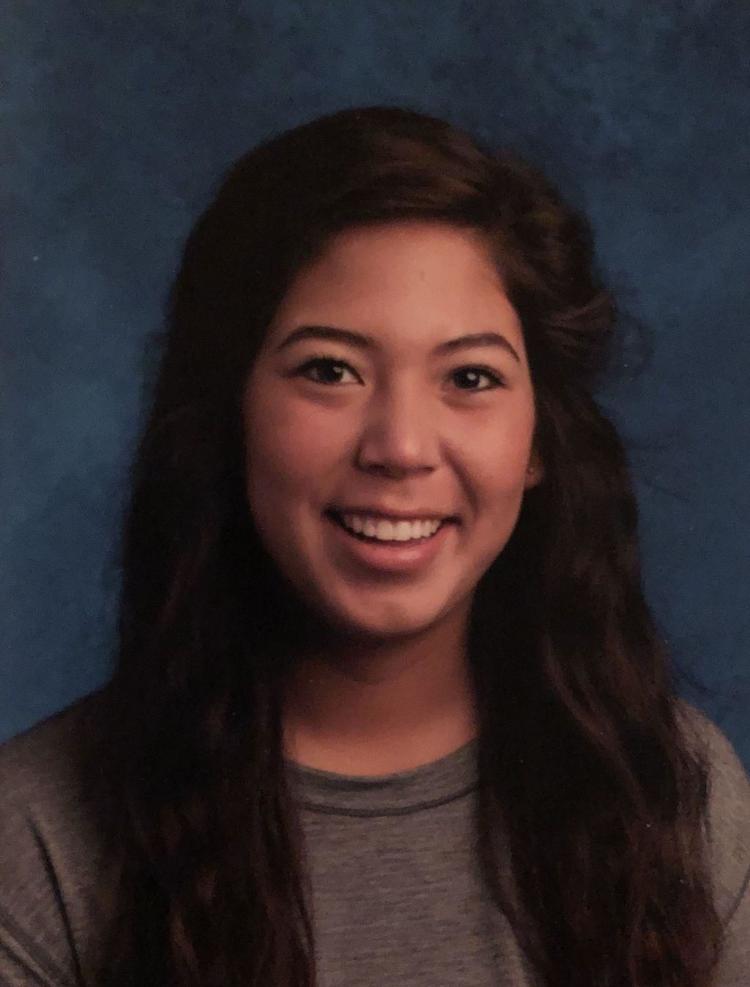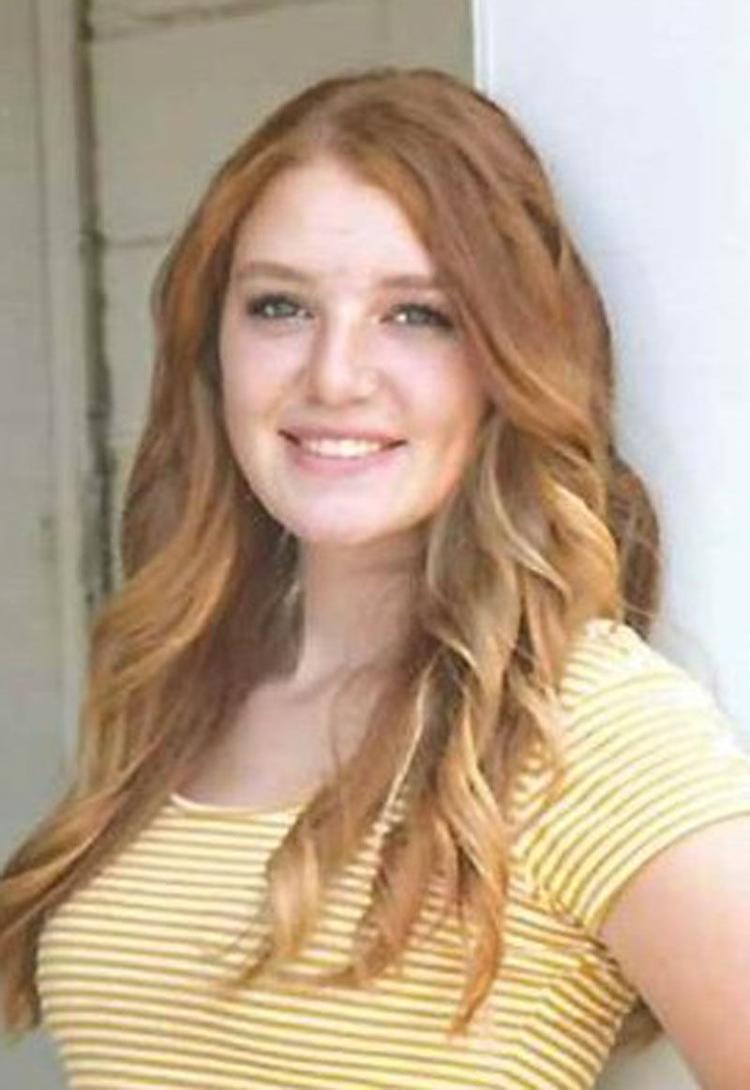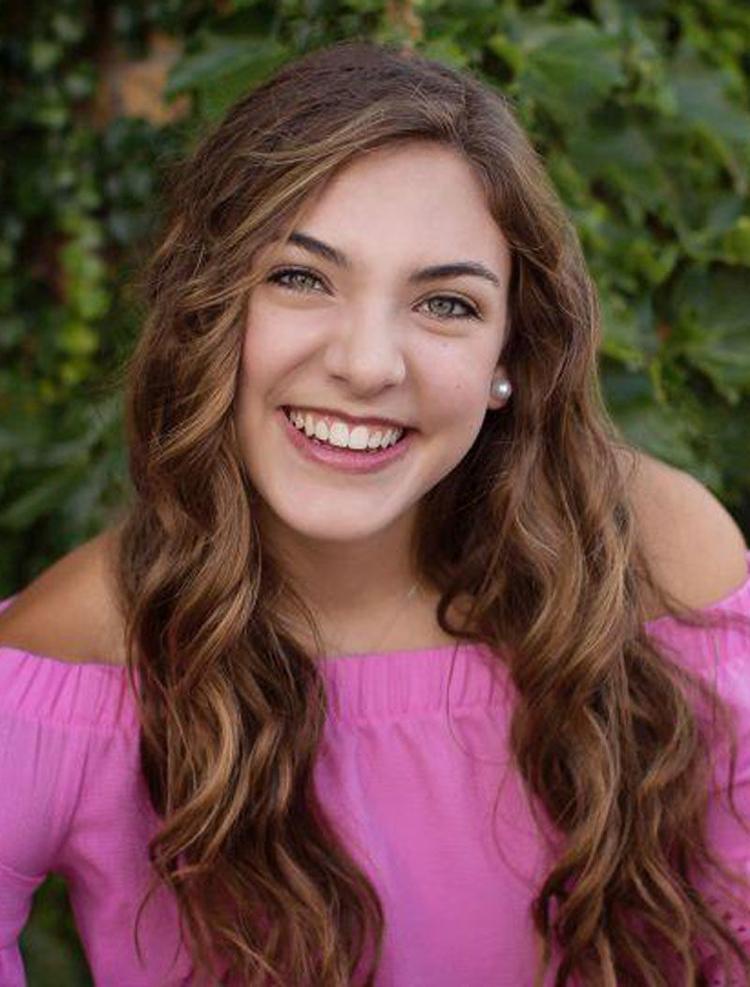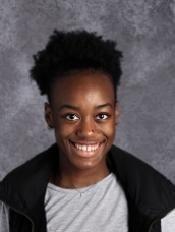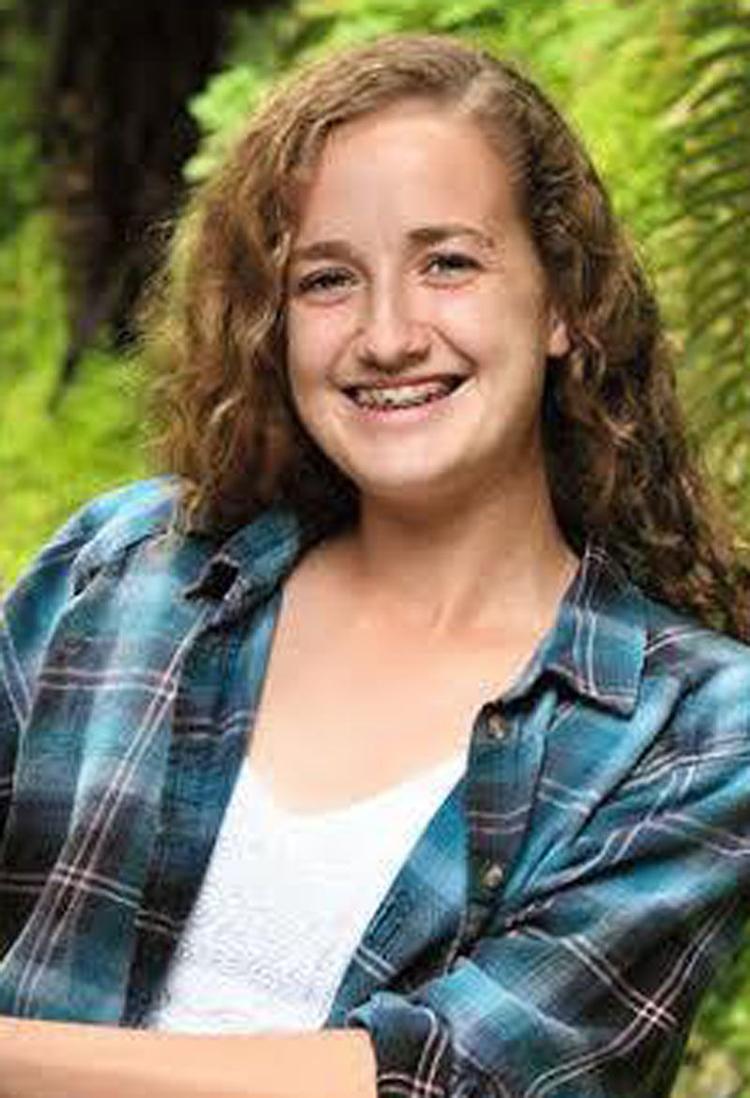 CEDAR FALLS — The Daughters of the American Revolution Good Citizen program encourages and rewards the qualities of good citizenship among high school seniors; dependability, service, leadership, and patriotism.
The Cedar Falls Chapter is proud to congratulate the local high school seniors who were nominated by their school. On Feb. 16, Imana Dizdaric, Marika Yang, Carlee Dove, Joshua Hamlyn and Whitley Galbraith were honored in a ceremony at First Presbyterian Church.
Dizdaric is a student at Waterloo West High School and is the daughter of Merima and Adnan Dizdaric. Her special interests are in band, art, and science and medicine. As a student, she is a member of the National Honor Society and is active in the Leader In Me program. Her other activities include volunteering in the community with river cleanups and canned food drives. For the future, she plans to attend the University of Iowa to study medicine and she aspires to become a surgeon.
Yang attends Cedar Falls High School and is the daughter of Cindy and Albert Yang. The senior class president, she participates in a Women's Leadership forum and is in the Concert Choir. Her time spent in the community was as a leader in the LifeServe Blood Drive and being on the Teen Trust Board. She was inspired by her grandfather's service during the Korean War and wants to pursue a career by also serving her country.
Dove is a senior at Dike-New Hartford High School and is the daughter of Bryon and Laura Dove. Some of her interests in school are volleyball, basketball, and band. She also loves art and photography and would love to travel the world taking pictures. Her time volunteering is spent at her church and in her 4-H club. Her future plans are to attend Upper Iowa University and possibly get a degree in graphic design.
Hamlyn attends Valley Lutheran School and is the son of Brad and Alyssa Hamlyn. He is active in his school by participating in basketball, track, Student Council vice president, school musicals. His volunteer work includes working at the NE Iowa Food Bank and helping with Magical Mix Kids Snowflake Express. He has also received the Eagle Scout Award. His future plans are to get a master's degree in communications/public relations.
Galbraith is a student at Hudson High School and is the daughter of Adam and Stefanie Galbraith. Galbraith has participated on the Student Council and plays basketball, volleyball, and softball. Her community service work is through the NE Iowa Food Bank and blood drives. Her future plans are to attend the University of Iowa to major in nursing and minor in military science, through Army ROTC.
The following students were not able to attend the ceremony but will receive their certificates and pins at their school: Nathan Rottinghaus, Julia Benda, Kerris Roberts and Marissa McFadden.
Rottinghaus is a student at Union High School and is the son of Royce and Brenda Rottinghaus. His high school activities have included football manager and FFA. He serves his community through volunteering at his church and helping FFA. He participates in the Church Youth Group and Robotics in both Jesup and La Porte City. He plans to attend Hawkeye Community College.
Benda, a senior at Columbus Catholic High School, is the daughter of Suzanne and Jim Benda. She is a member of the National Honor Society and vice president of student government. She volunteers at a local nursing home and plays the piano there for the residents. Her future plans are to attend a four-year university and study journalism or nursing.
Kerris Roberts is a senior at Waterloo East High School and is the daughter of Sherie Roberts.
McFadden is a student at Don Bosco High School and is the daughter of Vince and Paula McFadden. Some of her activities at school include volleyball, basketball, band and choir. Her volunteer work in her community includes helping at NE Iowa Food Bank. She is a member of the National Honor Society and plans to attend the University of Iowa to major in biomedical engineering.
Some of these students entered the scholarship portion of the program. They submitted their extracurricular and community activities, a high school transcript, two letters of recommendations, and an essay. The student chosen, Whitley Galbraith, was awarded a $500 scholarship from the local Cedar Falls Chapter.
The Good Citizen Award Contest is chaired by Barb Gregersen, and regent of the Cedar Falls Chapter is Sue LeQuatte. The chapter is open to any woman 18 or older who can prove her lineage to a revolutionary patriot.
New Additions
COSE, Ryan and Maryjane, of Cedar Falls, girl, Marlo Grace, born Feb. 18.
YOUNG, Erik and Makayla, of Waterloo, boy, Emmet Scott, born Feb. 22.
ROHLFSEN, Joe and Natalie, of Jesup, girl, Emerson Rose, born March 3.
Thank You
Thank You
The family of David Niedert would like to thank Western Home Communities Nation Cottage, family and friends for their support, flowers and memorials at the time of his passing.
Memorials received will be forwarded to St. Timothys United Methodist Church, Cedar Falls, and Boy Scouts of America, Cedar Falls Troop 158.
Thank You
Thank You
Many thanks for all the birthday cards, flowers, gifts, phone calls, visits, food and all the loving kindness shown to me for my birthday.
This made my 95th birthday so very special.
Thank you
Thank you
Words alone cannot begin to express my heartfelt thanks and appreciation to my wonderful family and friends, my pool girls and my city family and friends for the overwhelming generosity and well wishes shown me upon my retirement.
I am truly blessed. Love and hugs to all of you.