Anniversaries, birthdays and other milestones in this week's Celebrations.
Marian Stout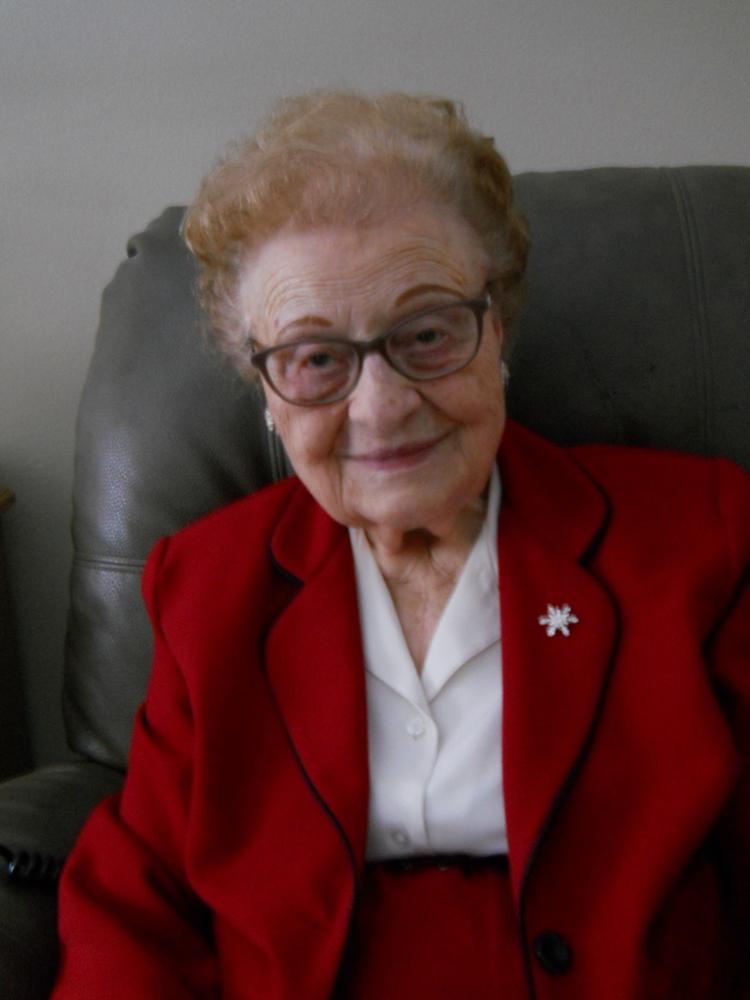 WATERLOO -- Marian J. Stout will celebrate her 90th birthday with a card shower.
She was born Jan. 30, 1929, in Garrison to Walter and Gail Reinke. She married George Stout on Sept. 12, 1948, in Waterloo.
Marian has been a homemaker.
Her family includes children Lyle and Joyce Stout and David and Lynne Stout, four grandchildren and two great-grandchildren.
Cards may be sent to her at 600 Park Lane, Apt. 180, Waterloo 50702.
Marilyn Bruce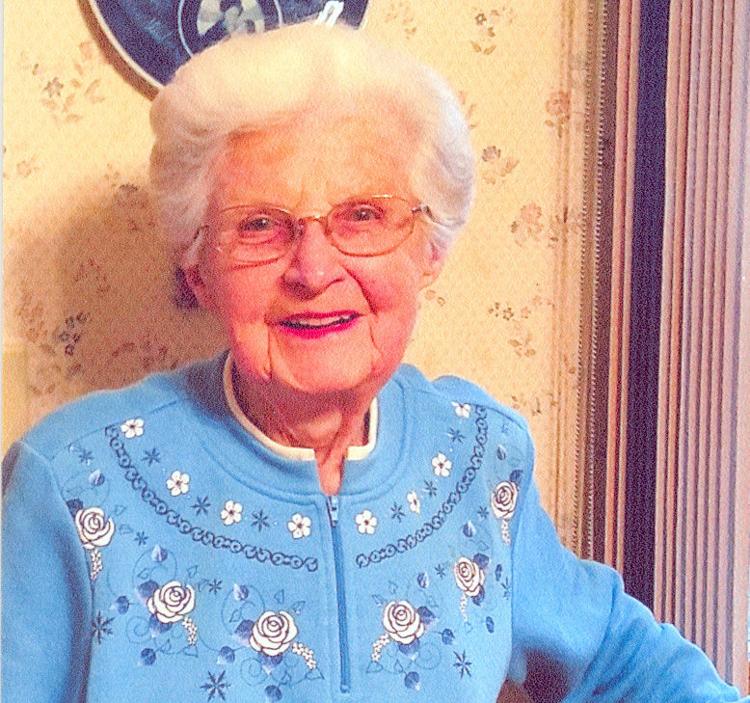 CEDAR FALLS -- Marilyn Bruce will celebrate her 90th birthday with a card shower.
She was born Feb. 3, 1929, in Cedar Falls. She married Clair Bruce on April 30, 1949.
Marilyn retired from the Cedar Falls High School Library.
Her family includes children Jim and Kathy Bruce, Steve Bruce and Nan Rogers, and Doug Bruce and Roxanne Stone. She has seven grandchildren and six great-grandchildren.
Cards may be sent to her at 616 Franklin St., Cedar Falls 50613.
Thomas Harvey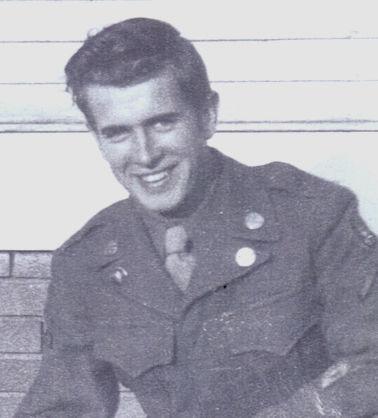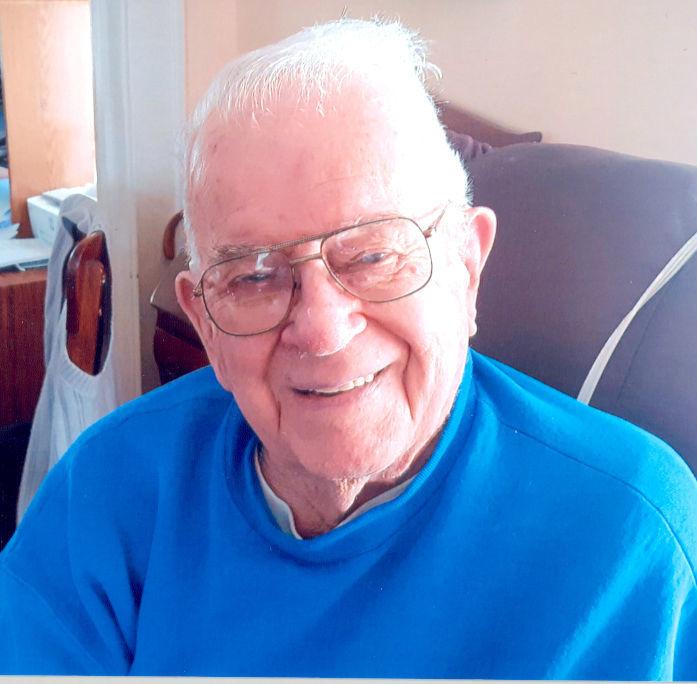 EVANSDALE -- Thomas E. Harvey was born Jan. 29, 1929, in Ogden, the only son of Opal and Thomas W. Harvey.
He was honorably discharged from the U.S. Army in 1949. He graduated from Des Moines East High School in 1950.
Thomas went work at John Deere as a tool and die worker, and he retired after 28 years.
Thomas has three children, Steve, Rebecca and Beth, two stepchildren, Charlie and Edward Hartman, 12 grandchildren and many great-grandchildren.
Thomas enjoys fishing, playing cards and spending time with family.
Please honor him for his 90th birthday by sending cards for his birthday to Thomas E. Harvey, 302 River Forest Road, Evansdale 50707.
Dave Wetzel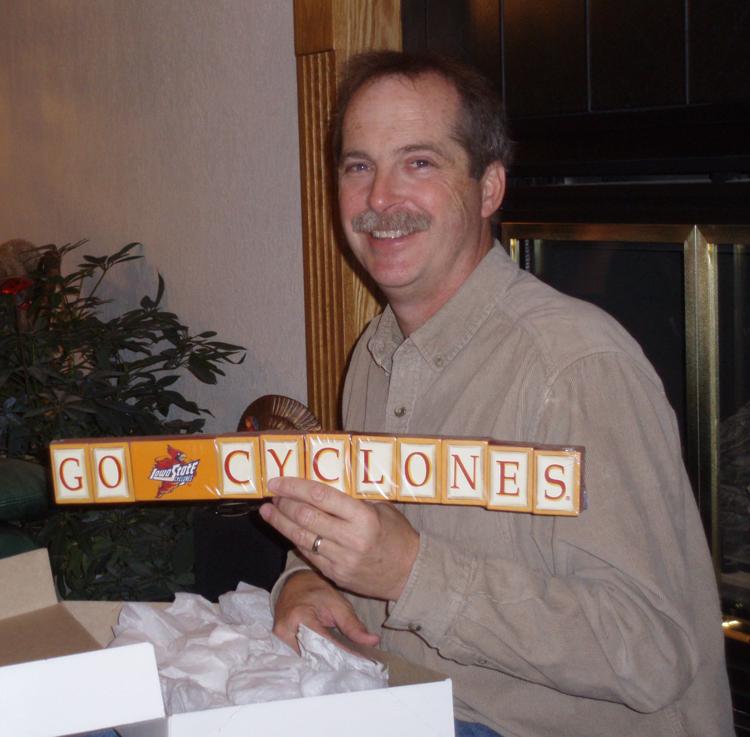 Nov. 23, 1955 to Jan. 25, 2009
It is hard to imagine it has been 10 years since your passing.
You are missed, loved and remembered every day. Unseen, unheard, but always near us, gone but not forgotten.
Hussey/60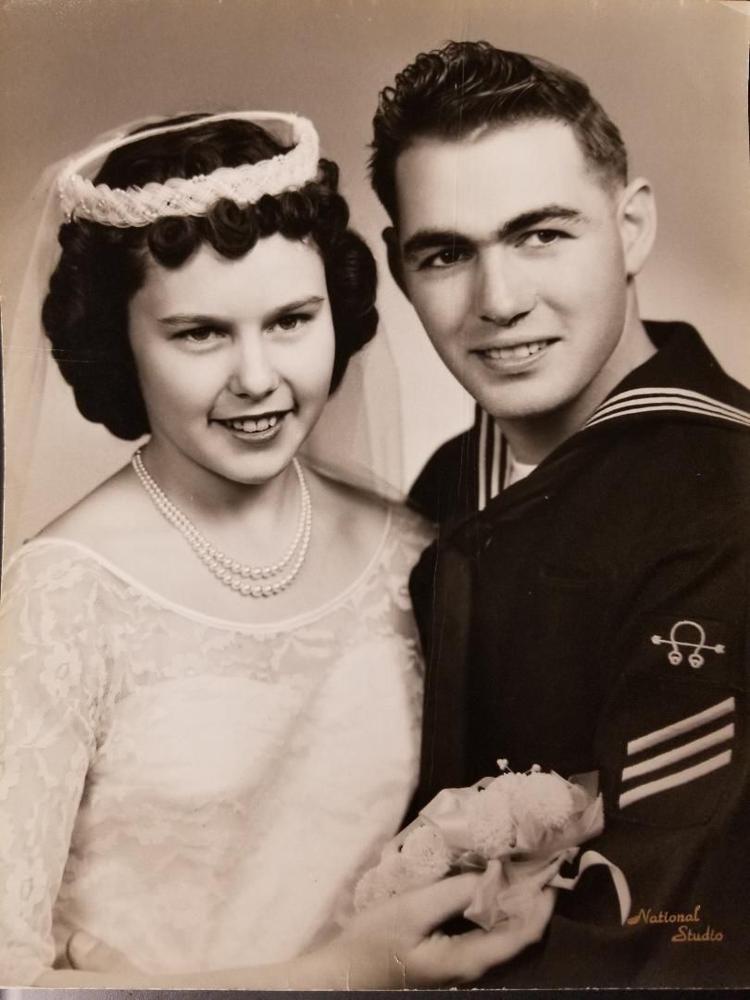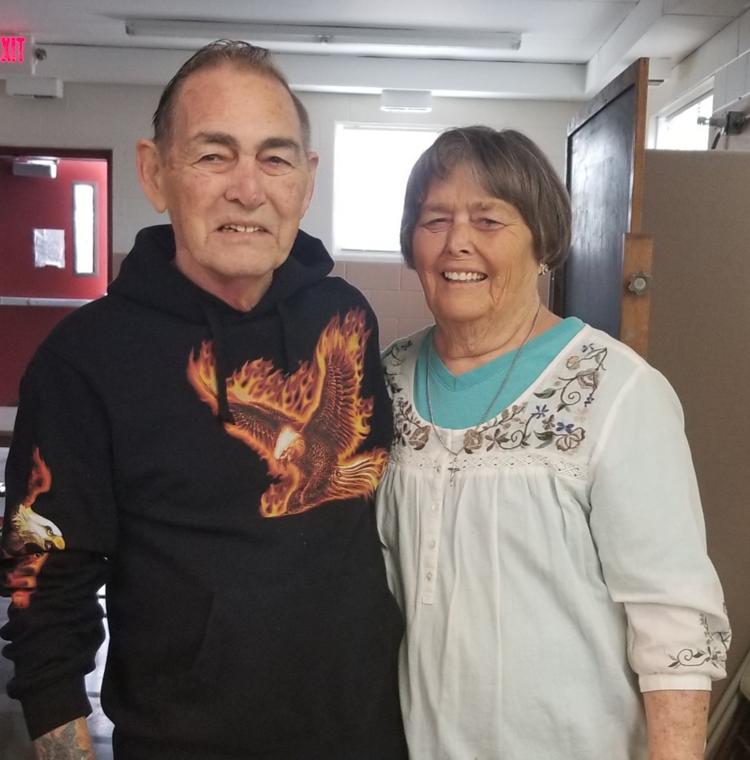 WATERLOO -- Ken and Alyce Hussey celebrated their 60th wedding anniversary with a family gathering on Jan. 20.
They were married Jan. 21, 1959, at Trinity Episcopal Church in Waterloo.
Ken retired as a welder at John Deere, and Alyce has been a homemaker.
Their family includes four daughters, Debbie, Annie, Denise and Lisa, as well as 10 grandchildren, 26 great-grandchildren, with one more arriving in July, and two great-great-grandchildren.
Ramona Osland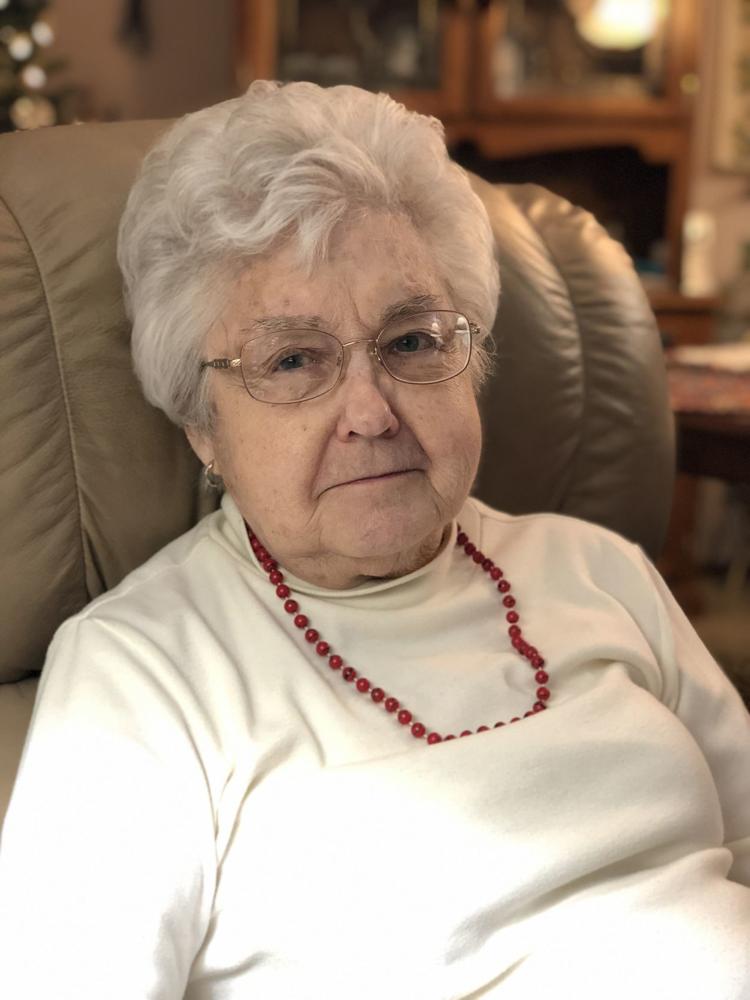 WATERLOO -- Ramona Osland will celebrate her 90th birthday with a card shower.
She was born Feb. 2, 1929, in Spring Valley, Minn., to Ralph and Geneva Raabe. She married Ed Osland on May 5, 1951, in Spring Valley.
Ramona retired as a secretary.
Her family includes children Greg Osland of Indianapolis and Brenda Osland Potratz of Lincoln, Neb, and six grandchildren, Aaron, Adam and Andrew Potratz, and Katie, Beth and Dianne Osland.
Cards may be sent to her at 3720 Village Place, Apt. 5317, Waterloo 50702.
Family, Friends and Fun! Lucille Rudebeck, 97!!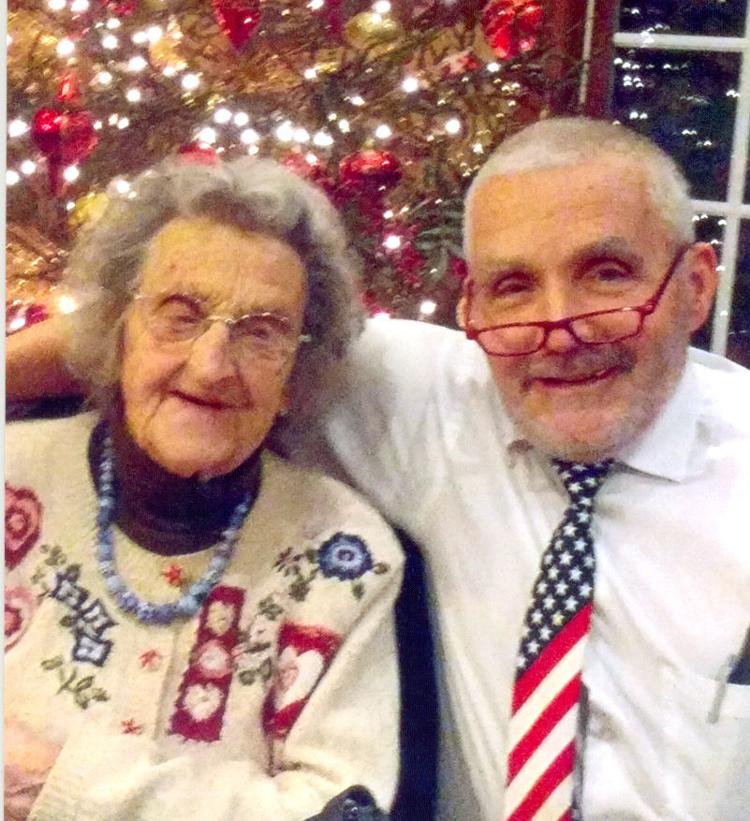 This young lady had fun celebrating her upcoming 97th birthday a little early at a Balltown supper with family and friends, and photo op with owner Mike Breitbach! She will also be honored with a card shower and birthday dinner.
Lucille was born on Feb. 7, 1922, in Waverly to Adolph and Elsie Albrecht.
She enjoys holding and playing with great-grandson, Jase, playing cards with friends, eating out, watching Mollie B Polka Party and Andy Griffith shows, Good Neighbor Club lunches, some gardening, her flowers, working at church funeral lunches, petting the cat, and "farming," especially, riding in the combine.
Her family includes sons Ron and Kathy of Waverly and Roger of Janesville, grandson Marc and Tabatha and great-grandson Jase of Escanaba, Mich.
Birthday greetings may be sent to 920 W. Barrick Road, Janesville 50647. She'd enjoy hearing from you!
Happy Birthday, Mom, Grandma and Great-Grandma!!
Dorothy Kass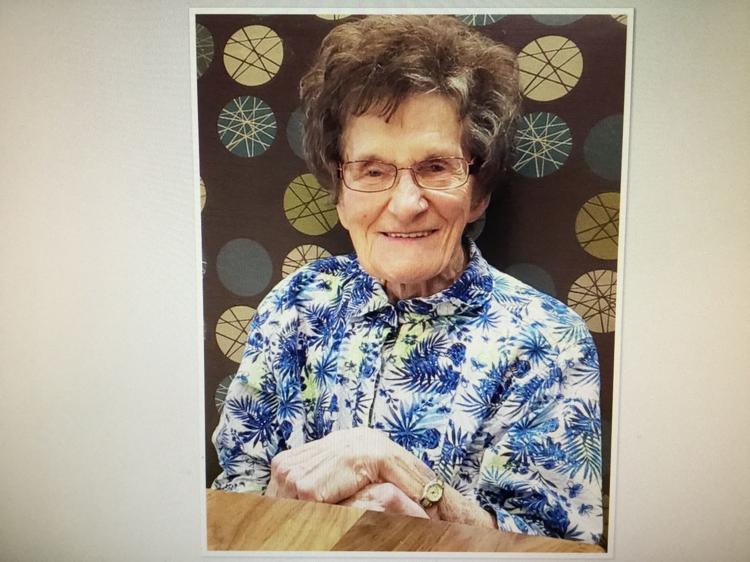 CEDAR FALLS -- Dorothy Kass will celebrate her 90th birthday with a SURPRISE (Shhhhh Please!) open house from 3 to 6 p.m. next Sunday, Feb. 3, at Western Home Communities Diamond Center, 5307 Caraway Lane, Cedar Falls.
She was born Jan. 28, 1929, in Dubuque to Mike and Elsie Burkart Steve. She married Raymond Kass on July 22, 1948; he preceded her in death on Dec. 3, 2008.
Hosting the event will be Dorothy's children, Jerry Kass (Mary Sevey), Beverly Crosby, Mary Connell (Jim Connell) and Dick Kass (Kathy Sadler). She has 24 grandchildren.
No invitations are being sent, and no gifts are requested.
Cordes/50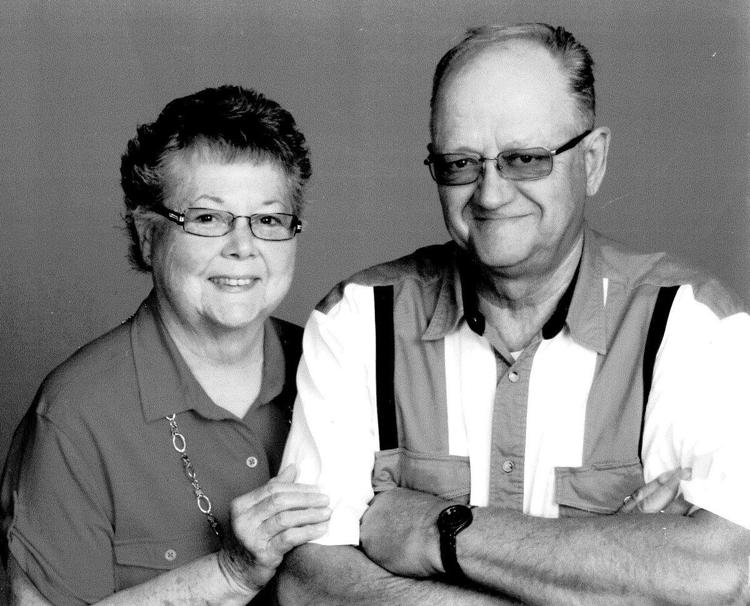 STOUT — Roger and Judy Cordes are celebrating their 50th wedding anniversary with a family gathering at a later date.
Roger Cordes and Judy Weber were married Jan. 25, 1969, at St. Athanasius Catholic Church in Jesup.
Roger retired as a maintenance worker for the Ackley Presbyterian Home, and Judy worked in the housekeeping unit at the Grundy Memorial Hospital in Grundy Center.
Their family includes three children, Michelle Tyler of Dike, Jackie Williams of Traer and Scott Cordes of Cedar Rapids, along with seven grandchildren.
Cards may be sent to them at P.O. Box 345, Stout 50673.
Congratulations, Dan Bogart!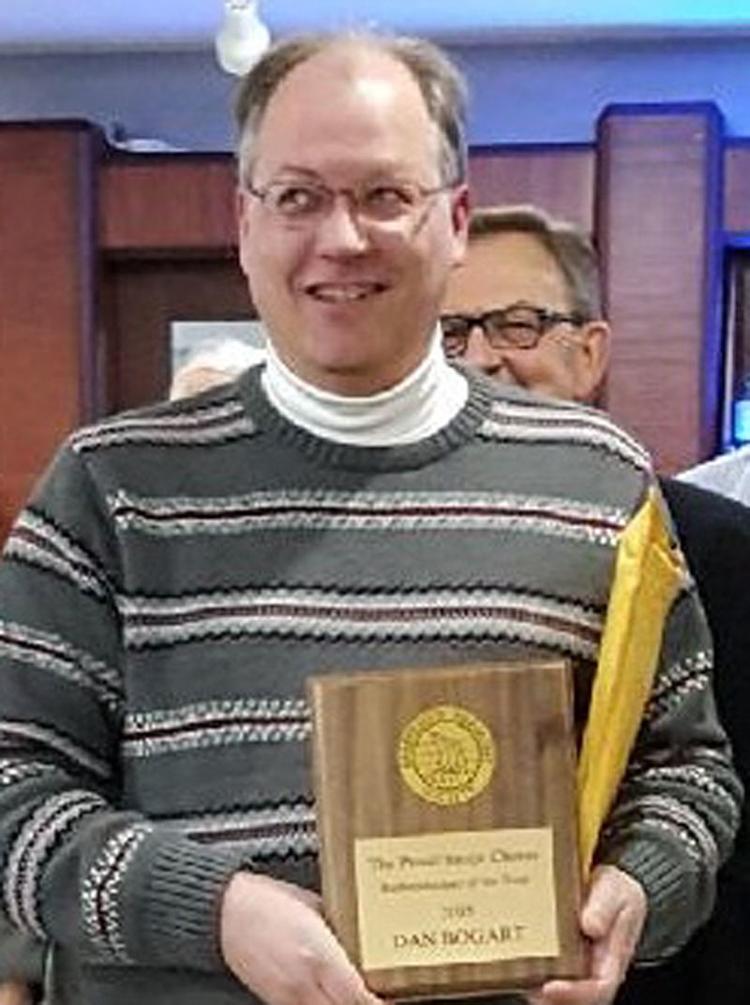 The Barbershopper of the Year Award for 2018 was presented to Dan Bogart during the recent Proud Image Chorus installation dinner in Waterloo.
Bogart, who sings bass, joined three years ago. During that time he has served as music VP, assisted in directing the chorus, served as liaison for performances and is currently a board member at large.
He lives in Waterloo with his wife, Vickie, and their daughter Braley. He is an accountant for Hawkeye Community College.
Bogart has also directed his church choir, plays the saxophone, enjoys watching his daughter play percussion, and sings with another a cappella group.
Congratulations, Mindy and Derek!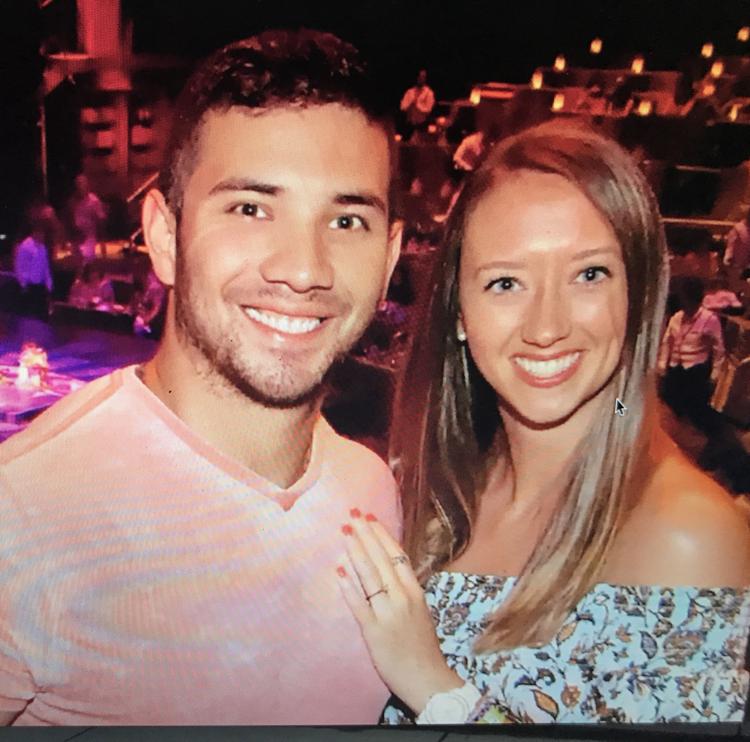 STEAMBOAT ROCK -- Mindy Hutchcroft and Derek Sullivan-Lo, both of Waukee, were married Jan. 25 on the beach at Puerto Vallarta, Mexico.
A celebration is planned for February.
Parents of the couple are Robert and Vickie Hutchcroft of Steamboat Rock and Khay Lo and Gary Sullivan.
Mindy is a physical therapist at UnityPoint, Waukee, and Derek is part owner of Titan Roofing & Exteriors, a veteran-owned company in Urbandale.
A Lot of Cabbage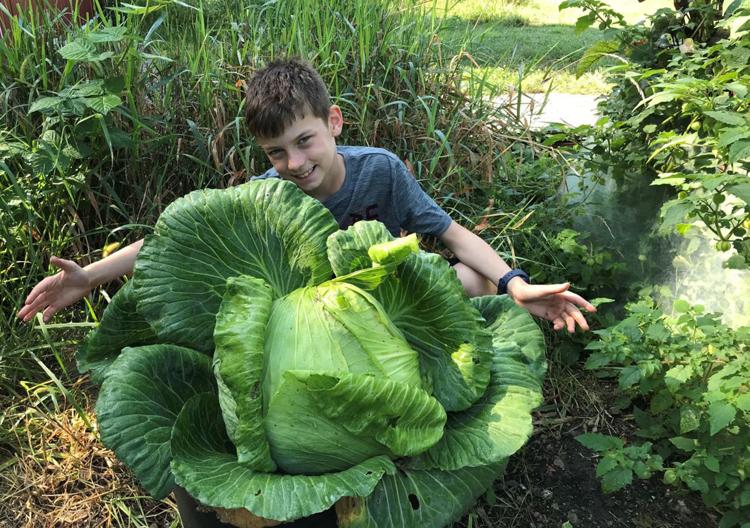 Ben Keeling recently was named the Iowa state winner in the National Bonnie Plants Third Grade Cabbage Program.
He grew a 12-pound cabbage and was selected by Iowa's Department of Agriculture.
Keeling will receive a $1,000 savings bond.
In the last year, more than 1 million third graders in the 48 contiguous states took part in the hands-on gardening experience.
Meyer/50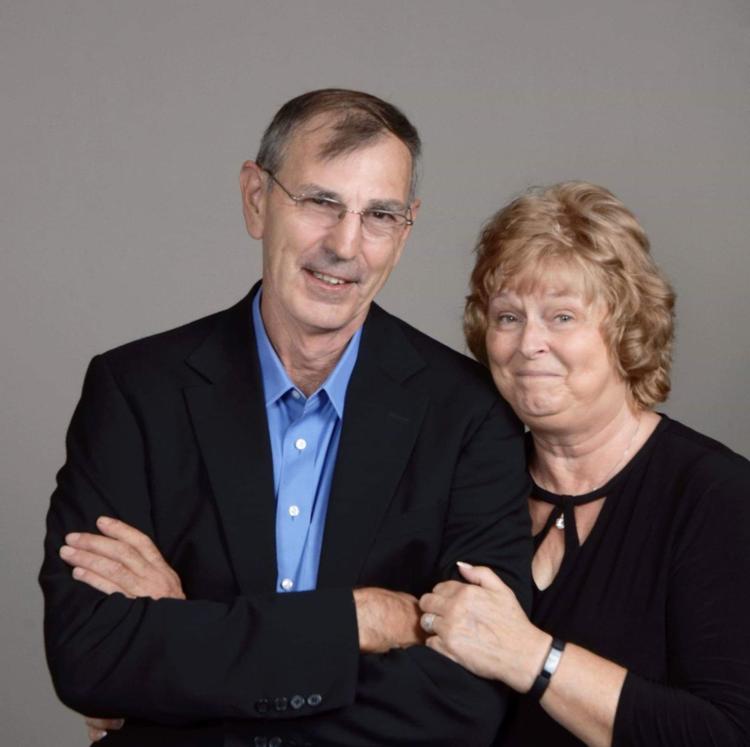 LA PORTE CITY -- Jim and Dianne Meyer are celebrating their 50th wedding anniversary with an open house from 1 to 4 p.m. Saturday, Feb. 2, at Odd Pops, 216 Main St., La Porte City.
Jim Meyer and Dianne Warford were married Jan. 30, 1969, in Oxford.
Jim retired from Spence Fertilizer after 40 years along with Sears for 38 years. Dianne is retired from Covenant Medical Center after 43 years.
Hosting the event will be their sons, Tim Meyer and Randy Meyer, both of Waterloo.
Roger Wheeler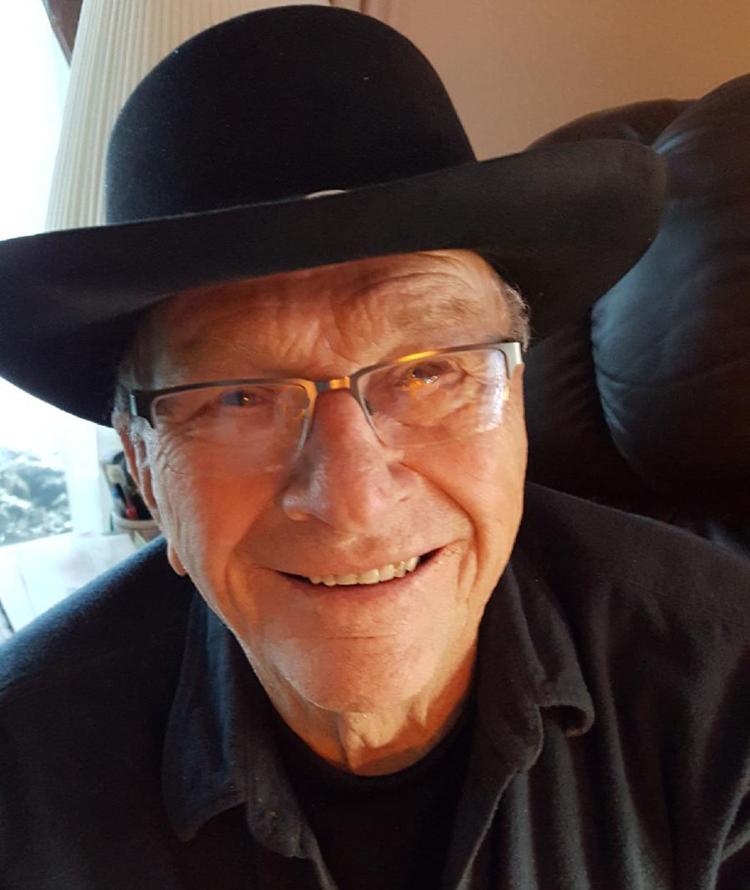 FAIRBANK -- Roger Wheeler celebrated his 85th birthday on Jan. 25 with a family dinner.
A card shower is also planned.
He was born Jan. 25, 1934.
Roger is a retired farmer.
His family includes children Renee and Russ Miller, Lesa and Dave Schreiner, Lynne and Dave Stout, David and Jeanne Wheeler, Randall and Lynn Wheeler and Roger and Leesa Wheeler. He also has 19 grandchildren and 14 great-grandchildren.
Cards may be sent to 8266 E. Marquis Road, Fairbank 50629.
Thank You
The family of Tim Sager wants to thank the many people who came to his celebration of life Jan. 5.
To those who gave food, sent flowers, cards or to the memorial fund monetarily, we appreciate it so much. In addition to those who helped in some way at the celebration, thank you all.
We appreciate the help from the Denver American Legion, Kaiser-Corson and Denver Savings Bank.
Tim will be missed so much!
To Love and Be Loved is the greatest gift of all!
Thank You
Words cannot express the happiness I feel about all the cards I have received for my birthday.
Thank you all so very much.
WARTBURG DEAN'S LIST
WAVERLY — Wartburg College has recognized students named to the recent dean's list:
ACKLEY — Sully Hofmeister
ALLISON — Alexandria Nicolaus
APLINGTON — Scott Eiklenborg, Erin Folken
CALMAR — Brittany Shindelar
CEDAR FALLS — Alzahraa Bazroon, Noah Beisner, Ally Conrad, Courtney Durbala, Sydney Galles, Andrea Hesse, Abby Klug, Jacob Leisinger, Blake Zimmerman
CHARLES CITY — Shay Carolan
CLARKSVILLE — Madison Stirling
CLERMONT — William Miller
DECORAH — Deirdre Christopher, Annika Krieg
DENVER — Sam Joerger, Annabella Place, Jennifer Wiley
DIKE — Elizabeth Blough, Mallory Laube
DUNKERTON — Alecia Kimball
DYSART — Trevor Krug, Weston Krug
ELDORA — Johanna Vander Wilt
FAIRBANK — Benjamin Weepie, Riley Woods
FREDERICKSBURG — Kayla Britt, Bridget Schaufenbuel, Connor Schult
HAMPTON — Rebecca Buchanan, John Krull, Abby McKee, Hayley McNealy
HUDSON — Cameron Christopher, Parker Ingamells, Olivia Kolterman, Abigail Staebell
INDEPENDENCE — Matthew Beebe, Monica Crawford, Megann Kinseth, Matthew Ohl, Deonte Walker
IOWA FALLS — Lindsay Aldinger
JANESVILLE — Clara Phetsadakone
LA PORTE CITY — Kassie Hennings, Amber Rottinghaus
MANCHESTER — Bergan Blommers, Nicholas Bockenstedt, Mackenzie Funke, Kendra Offerman, Caria Philgreen, Andrea Salow
MARBLE ROCK — Elizabeth Schweizer
NASHUA — Jason Fisher, Dayton Hansen, Caleb Lines, Emma Sinnwell, Devin Smith
NEW HAMPTON — Connor Frerichs, Madison TeKippe, Bethany Zenk
OSAGE — Gabrielle Schwarting, Emma Williams
PARKERSBURG — Danielle Johnson, Emily Russell
PLAINFIELD — Zachary Barnett, Hailey Schmitz
REINBECK — Camden Kickbush
ROCKFORD — Katie Hirv, Harlie Jacobsen
ST. LUCAS — Lucas Anderson
SUMNER — Brock Meyer, Natalie Risse
TAMA — Brady Fritz, Isabelle Tyynismaa
TOLEDO — Allison Yuska, Lauren Yuska
WATERLOO — Brenna Gray, Seth Jobes-Ryan, Bethany O'Clair, Lacey Van Dyke
WAVERLY — Samuel Bast, Haley Beckert, Emily Bingham, Hannah Calease Fox, Sarah Campbell, Lexus Carpenter, Cedric Dobbins, Payton Draper, Luke Everhardt, Kourtney Harris, Ripken Holst, McKenzie Kielman, Bailey Klamfoth, Angela Kragness, Sabah Munir, Sanah Munir, Andrew Newell, Robert Newell, Noah Solheim, Patricia ten Hoeve, Abigael Thier, Brianna Whitney, Ryan Willis
ALLEN DEAN'S
WATERLOO — Students named to the dean's list at Allen College include:
APLINGTON -- Jordan Alberts
CEDAR FALLS -- Rachel Arnold, Collins Boadi, Deserai Deery, Alexandra Ehrhardt, Emma Fletcher, Marnie Holtzman, Ellen Mattice, Julie Meyer, Bailey Nelson, Rachel Sandell, Stephanie Wroe, Sydney Jergens
CHARLES CITY -- Shannon Dailey, Keely Landt
DECORAH -- Kayla Quandahl
DENVER -- Alexis Davis, Reagan Decker
DUNKERTON -- Shauna Mills, Karleen Nesvik
DYSART -- Emily Cayton, Lydia Lorenzen
FAYETTE -- Cheyenne Bantz
FORT ATKINSON -- Brooke Herold
GREENE -- Lisa Feldman, Jennifer Rottler
GRUNDY CENTER -- Michelle McIntire
HUDSON -- Jasmin Cullen, Jacilyn Witt
INDEPENDENCE -- Yusuf Chowdhry, Brittney Fuller, Jessica Ender
IOWA FALLS -- Kylie Gerstein, Carolina Leal, Lindy Lehmann
JANESVILLE -- Courtney Gilley, LaRay Nazario
JESUP -- Amy Soppe, Hannah Youngblut, Allison McMartin
LA PORTE CITY -- Chloe Grosse
NEW HAMPTON -- Anna Holschlag
PARKERSBURG -- Alexandra Henning, Lakin Wildeboer
PLAINFIELD -- Miranda Quigley, John Ruehs
REINBECK -- Shannon Boyle
Bailea Evenson, Elise Peterson
RICEVILLE -- Emily Rickerl
SHEFFIELD -- Taylor Rooney
STRAWBERRY POINT -- Karli Paris
TRIPOLI -- Hannah Bockhaus
WATERLOO -- Miranda Buchholz, Courtney Cochran, Alyssa Gruye, Tracey Guthrie, Vildana Hadzic, Rachel Leibold, Amanda Nation, Amela Okanovic, Brianne Ott Brianne
WAVERLY -- James Behrens, Allison Ogden
WEST UNION -- Morgan Wolfs
ISU DEAN'S LIST
Students named to the dean's list at Iowa State University, Ames, include:
ACKLEY -- Madeline Grace Brandt, Rachel Ann Frazier, Anthony Edward House, Reece Garret Rieken, Taylor Anne Sicard
ALDEN -- Jack Jensen Wibholm
ALEXANDER -- Matthew K. Ellis
ALLISON -- Madyson Jo Bixby
APLINGTON -- Kelly Jansen, Eleanor Kay Uhlenhopp
ARLINGTON -- Mitchell Paul Hayes, Jared Martin Meisgeier, Gabrielle Irene Moellers
AURORA -- Cynthia Helen Hamlett, Heidi Lynn Kalb, Travis James McMillan
BEAMAN -- Derek M. Coulter, Macy Lee Kock, Charles R. Neff
BRANDON -- Sarah E. Vandewalle
BUCKINGHAM -- Aubree Marie Beenken, Madison Kaye Howard, Grant E. Mullen, Will Michael Reiter
CALMAR -- Elizabeth Eileen Bruess, Leah Marie Elsbernd, Jerod Jeffrey Heying
CASTALIA -- Jesse Mansfield Matt
CEDAR FALLS -- Brian David Adrian, Annebeth Ahrenholz, Mary Michelle Anton, Michelle Elizabeth Anton, Holly Jean Appleton, Isabelle A. Armstrong, Francisco Arreola, James W. Bamber, Stefan Rafael Baronio, Spencer Benjamin Betts, Kabeer Bhatia, Carlos Doncel Black, Kyle L. Boe, Ashley Erin Brimacomb, Kaitlyn Rose Brocka, Sylvia C. Brown, William Emary Burken, Brooke Elizabeth Burnett, Nathan C. Burris, Jakob Mikel Courbat, Matthew Robert Crawford, Sommer R. Danielsen, Dominic P. Diani Cipressi, Cole Iver Edwards, Michael David Flanscha, Tyler Scott Forero, Beau Montana N. Gam-Ad, Maria Jolene Geisler, Olivia A. Griffith, Cooper M. Hayes, Benjamin Joel Hertz, Taya Eileen Herum, Rebecca Lynn Hughes, Matthew Kenneth Huisman, Caleb J. Iehl, Patrick John Jones-Hughes, Brian Daniel Keiser, Christopher Stone Keys, Michael P. Kies, Vanessa Kime, Tannor R. Kinder, Chase Kristian Koch, Richard Aaron Korneisel, Natalie M. Lohmann, Zoe Clare Mahoney, Andrew Joseph Mason, Megan Jean McDonell, Benjamin John Mord, Kayla Rae Neese, Brandon David Nelson, Makenzie Nichols, Saralynn Hope Niealsen, Sungju K. Nielsen, Brett B. Niemann, Jaclyn Marie Norman, Rachel Maureen Mebus Nuhn, Andrew Stephen Kelly Ann Olsen, Katelynn Laree Panning, Amber Michelle Pearce, Dillon M. Peters, Matthew Neal Poppens, Megan Lynn Poppens, Abby Lynn Raus, Jaydn R. Ravn, Jace Cameron Rea, Elizabeth Ann Relph, Collin Jason Richter, Jared Michael Rickard, Ryan Michael Ritter, Miranda J. Rokes, Holly Anne Schmitz, Meg L. Schmitz, Caleb Michael Schreiber, Taylor Sernett, Eric Steven Sesterhenn, Walter James Seymour, Nathan Michael Shull, Rhett Robert Smeins, Marlena Jo Sorensen, Josie Marie Speltz, Caleb Jackson Townsend, Cindy Thi Tran, Megan Louise Tucker, Ethan Van Sickle, Caleb D. Vander Wiel, Ethan Hawker Vander Wiel, Megan Leigh Wallace, Abigail Rose Young, Hexiang Zhang
CHARLES CITY -- Michael Anthony Andrews, Hanna Ray Bjelica, Marissa Ann-Renee Deeter, Cade Hemesath, Hali Elizabeth Hillegas, Nathan Daniel Lasher, Julia Karen Page, Adriana M. Printy, Marilyn Eva Rutherford, Jack Alan Schwickerath
CHELSEA -- Kayla C. Toennies
CHESTER -- Taylor M. Dohlman, Gatlin Lewis Hemann,
CLARKSVILLE -- Trace Everett Kromminga, Emily Leerhoff, Adam Ray Lovrien, Jenny Reuling 
CLERMONT -- Gabrielle Lynn Hemesath, Gabrielle Renea Johnston, Kennedy Taylor White
CLUTIER -- Sally Florinda Howard 
CONRAD -- Taylor Elizabeth Cizek, Anna Rose Dinsmore, Troy Matthew Dolphin, Kate Nicole Goecke, Breann E. Lechner, Joel Ryan Steckelberg, Rebecca Sue Steckelberg 
CRESCO -- Elaina Susan Balk, Kelly Rae Dietzenbach, Mark Henry Farlinger, Emilyn P. Frohn, Noah Patrick Guyer, Alex Scott Mackenburg, Trevor Anthony Malven, Emma Anne Mannery, Samuel Thomas Roelofs, Nicole Skye Saltou, Ryan Andrew Wilson 
DECORAH -- Claudia Marie Cowie, Katherine Dovenberg, Lara A. Guzman, Anna Lea Hanson, Benjamin A. Hanson, Joel Brian Hanson, Garret Anton Hemesath, Bryce Alan Hosting, Hannah J. Klotzbach, Maria Elizabeth Lea, Janaye Mae Lundtvedt, Maria Anne McDonough, Kylus Gerald Pettit-Ehler, Cody Alan Sacquitne, Rachel Diane Selig
DENVER -- Angie L. Burke, Spencer Scott Derifield, Jenna M. Haase, Kyle Patrick Kehoe, Nicholas Krabbenhoft, Karter Steven Krueger, Johnathan D. Leisinger, Joseph Ray Nitcher, Nicholas James Sabelka
DIKE -- Trevor Mitchell Dumler, Ben John Latusek, Alex Bradley Lewis, Dylan Anthony Mrzlak, Nathan L. Sharp
DUNKERTON -- Seth John Pipho
DYSART -- Noah Albert Garwood, Jadin Ann Hennings, Kristen A. Lowe, Nicole Lynn Lowe, Cole Brady Moody, Drake R. Mossman, Hallie Rebecca Spore
ELDORA -- Sarah Jane Boomgarden, Allison Arlene Finger, Martin Ronald Hassan, Sydney Marie Hogle, Hudson Bernard Kopp, Logan Michael Roling, Haley Anne Teske
ELGIN -- Kelsey Marie Guyer, Tatum Mae Kahler
 ELK RUN HEIGHTS -- Thomas Jay Brown, Jaime C. Mayer
ELMA -- Kyle Ray Blaylock, Lydia Marie Sutter
 FAIRBANK -- Alana Kay Platte
FAYETTE -- Donovan Dallin Bunn, Madelyn Renae Bunn, Ethan Ryan Young
FLOYD -- Sydney Rose Loeckle
FORT ATKINSON -- Nathan Wayne Herold, Kayla E. Schaufenbuel, Jessica Ann Schmitt
FREDERICKSBURG -- Georgia Kate Ackley
GARWIN -- Isaac Steven Judge
GILBERTVILLE -- Kayla Marie Reiter
GLADBROOK -- Shelton Lyn Hatch, Madeline Marie Mussig
GREENE -- Jared T. Feldman, Katelyn Rose Junker, Denver Jay Landers, Bailey Rae Mitchell, Karly Maria Nederhoff, Brady Roy Ott
GRUNDY CENTER -- Madison Wyatt Beenken, Emily G. Ehrig, Kaitlynn Marie Ehrig, Aaron Havens, Alexa Marie Strickler
HAMPTON -- Brooke Ann Benning, Spencer J. Clark, Isabella Foster, Jacob Dean Foster, Caitlin Ann Meader, Macy Sue Scheideman, Statistics Gabrielle Glenn Tielke
HAWKEYE -- Rachel I. Schmitt
 HAZLETON -- Kyle A. Bouska, Zachary Keith Sailor
 HOLLAND -- Abby Marie Hockemeyer
HUBBARD -- Caitlin L. Knutson, Gabriel M. Rueger, Sarah Joy Rueger
HUDSON -- Carson John Ellingson, Taylan C. Entriken, Annelise Gabrielle Klenk, Reese Wallace Larson, Tyler Thomas Staker, Justin Edward Witt
INDEPENDENCE -- Alma H. Cashen, Alex Royce Coffman, John Gannon Cook, Benjamin Ryan Kelly, Elizabeth Kurt, Courtney Nicole Main, Kirstie Martin, Matthew Graham McMillan, Stephanie A. McMillan, Kaylee Sue Naber
IONIA -- Rachel R. Grober, Caitlyn Makayla O'Conner, Michael Allen Tupper
 IOWA FALLS -- Savanna Kay Baldwin, Micaela Jolynne Choate, Gabrielle Darlene Evans, Alexis Ann Hanson, Brandon Lee Hanson, Emilie Grace Herter, Joseph L. Riley, Harvard Peyton Williams
JANESVILLE -- Keigan Michael Feldmann, Ryan Hanson, Megan K. Korte, Madison Rae Stanhope
JESUP -- Zachary Andrew Nie, Hans Adam Riensche, Riley Carl Thoma, Jenna Jean Tolle
LA PORTE CITY -- Ryan Joseph Connolly, Daniel I. Johanningmeier, Elizabeth Grace Klein, Gabriel James Klein, Caleb Lee Larison, Austin Jeffery Lee, Bradyn Daniel Rempe, Wyatt Nicholas Samuelson, Payton Elizabeth Sash, Katelyn Marilu Ternus
LAMONT -- Amanda L. Crow, Jacob James Falck, Hannah Nicole Gaffney, Jaxon Patrick Goedken, Carter Edward Keppler
LAWLER -- Louis Dean Reicks
LIME SPRINGS -- Madison Rae Fitzgerald, Matthew Joseph Goodman
MARBLE ROCK -- Kari Ann Jeffrey, April M. Miller
MONTOUR -- Marissa Ann Frese
NASHUA -- Kayla N. Dietz, Spencer David White
NEW HAMPTON -- Mya Ann Anderson, Alexandria Leigh Baltes, Shane Thomas Burke, Cole Charles Denner, Hannah Lanette Heit, Noah Lynn Hopp, Taylor Renae Kuehn, Adam L. Laures, Elisa Marie Russ, Madison Schmidt, Susan Marie Schwickerath
NEW HARTFORD -- Elizabeth Josie Cuvelier, Michael Lon Huntley, Colin J. Kyhl
NORA SPRINGS -- Joshua D. Berge
OELWEIN -- Kaylee Veronica Becker, Jade M. Bunn, Mason Craig Moeller, Marissa Simpson
OSAGE -- Breana J. Barker, Matthew Steven Biederman, Benjamin Theodore Dralle, Jacob Duren, Alex Jo Gentz, Brady Alan Jennings, Jesse Ray Klaes, Matthew Robert Klaes, Adam Joseph Koch, Katelyn Rose Maliszewski, Benjamin David Mallinger, Anna Elaine Miller, Olivia Quinn Miller, Taylor Kaylene Nash, James John-Popp Plotzke, Joseph James Popp, Madison Grace Potter, Kala R. Rogers, Amber M. Schwarting, Bailey Simpson, Rebekah A. Sletten, Emmi Mae Taets
OSSIAN -- Justin Paul Elsbernd, Brendan D. Hageman, Tanner Clarence Kuennen, Tyler William Numedahl
PARERSKBURG -- Hannah Lorraine Cline, Bayley Lynn Duster, Andrew J. Haan, Sidney Michelle Haren, Adeline Star Johnston P
LAINFIELD -- Brandon William Bahlmann, Natalie K. Eick, Logan Scot Hansen
RADCLIFFE -- Hannah N. Burkhart, Alyssa L. Diedrich, Hadyn Grace Dilley, Haley Kay Dilley, Daniel Christian Korhonen
READLYN -- Abrah Rae Meyer, Samantha Lynn Rohlfsen
 REINBECK -- Sadie J. Brockett, Brian Arlan Sayre, Kelsey Sue Schwartz
RICEVILLE -- John Joseph Green, Sarah Elizabeth Klaes, John Joseph Miller, Dianna Margaret Sunnes, Taylor Christina Uthe
ROCKFORD -- Nicole Leah Schubert
RUDD -- William Michael Campbell, Ralee Mae Kruse, Roni Ann Kruse, Jeffrey John Morische
SHEFFIELD -- Jessica Elizabeth Hagin, Samantha Kay McGuire, Jonah Brenton Van Horn, Melanie Rae Van Horn
 SHELL ROCK -- Brooke Ann Willson
 SPILLVILLE -- Christian John Kleve, Cole Isaac Schmitt
 STANLEY -- Tristan C. Dittmer, Cheyenne Nicole Rhoades
STEAMBOAT ROCK -- Anna A. Jaspers, Bethany Noelle Lippert
SUMNER -- Isiah Daniel Brandt, Jenna Joleen Brandt, Justin Reid Dillon, Bryce Owen Gaede, Kyl David Huebner-Lane, Megan Marie Matt, Andrew Thomas O'Brien, Hannah Marie Pagel, Jason Paul Speed, Alyssa Lee Swehla
TAMA -- Daryl William Bidwell, Isaias De La Torre, Evan Patrick Haugh, James Lares, Alejandro Martinez, Jennifer Nunez, Abbie M. Parizek, Robert Richard Tyynismaa, Saylor Olivia Upah
TOLEDO -- Sadie Rose Brewer, Swe Zin Win
TRAER -- Tanner Michael Calderwood, Brieanna Carol Ewoldt, Lane Daniel Marlow, Abigail Laura Schafer, Lydia Christine Schafer, Jessica Kay Ubben
TRIPOLI -- Jared Robert Danner, Kassidy Kathryn Kuhlmann, Allison Jane Little
UNION -- Thomas Dean Haywood, Hannah M. Sams, Shelby N. Trinkle
WASHBURN -- Kyle David Vanderpool
WATERLOO -- Andrea Maria Bogdanic, Samuel Bonny, Allison Rose Dalrymple, Benjamin Mark Dunkerton, Bianca Frazier, Diego Jonas Gallardo, Claire A. Gilmore, Payton Rose Gilmore, Eric V. Gleiter, Maria F. Gutierrez Perez, Lauren Elizabeth Harter, Bridget Marie Hepworth, Jace James Holton, Adrianna Joie Huff, Karen Kajtazovic, Katelynn J. Kemp, Lucas Donald Kern, Collin Grant Loy, Sean Vincent McFadden, Alejandr Medina Valencia, Michielu J. Menning, Tomosu J. Menning, Jacob Todd Meyer, Alexis Marie Mollenhoff, Laura Rose Monson, Kevin H. Nguyen, Lan Anh Hoang Nguyen, Mary Margaret O'Brien, Samuel Clayton O'Brien, David Phan, Senaid Rekic, Sarah Elizabeth Rich, Emma Eileen Roe, Xena Root, Mallory Kathleen Sage, Abby Elizabeth Schaefer, Zacharia M. Schauls, Karlee Sue Sinnott, Christopher A. Smith, Maggie Lynne Smith, Sidney K. Theis-Barnett, Scyler Alan Torrey, Dylan Matthew Tracy, Grace Annemarie Trost, Ibrica Tutic, Bradley James Voissem, Sierra Mae Weldon, Sydney M. Weldon, Margaret G. Wiele
WAUCOMA -- Lindsey Sue Bouska, Alicia Karinne Klimesh
WAVERLY -- Brian J. Bradford, Kaleb Dale Cornick, Jeffrey Michael Davis, Ethan Joseph Dunn, Ellie Marie Foelske, Hannah Lee Folkerts, Joshua Harold Forest, Zachary Michael Hansen, Isaiah James Mundell, Amber E. Ogden, Nathan Alan Sands, Daniel James Stensland, Carly Christine Strauser, Madison Faye Walker, Seth Lewis Walker
WELLSBURG -- Sophie Marie Stahl
WEST UNION -- Krista Raelyn Moellers, Hanna Jean Moser, Darin A. Ney, Jace Gable Wolverton
WESTGATE -- Jalyn Rose Brownell, Mary Faith Scott
WINTHROP -- Holly Lorraine Cook, Jacqueline Rose Francois, Spencer Dean Pech, Hailey Mae Scott, Chase Emery Marvin Straw  
HUDSON HONOR ROLL
HUDSON — Students named to the honor roll at Hudson High School:
Ninth grade: Braydon Brinker, Chase Brockelsby, Levi Budreau, Jack Christianson, Mackenzie Christopher, Ella Engel, Tate Entriken, Madalyn Fish, Addison Grady, Madeline Hansen, Calli Heinzerling, Joel Herring, Lillian Johnson, Isabella Jorgensen, Kami Koelling, Victoria Kolterman, Luke Kuehl, Rylee Larson, Zander Larson, Dakota Lubbers, Marissa Mayer, Manie McNamee, Madison Michael, Caroline Mitchell, Ashlyn Reynolds, Sophia Schneider, Connor Sigmund, Beau Smith, Zariah Strong, Keith Thompson, Theone Thompson, Linsey Tjepkes, Elyse Trunck, Jacob Yoder, Eva Barfels, Bryson Boote, Mac Kelly, Delilah McCormick, Joscelyn McHone, Jaclyn Murr, Emma Pettit, Jordan Smith, Cody Woodruff
10th grade: Samantha Bauler, Ethan Bennett-Vogt, Joseph Britson, Jayden Burnside, Jessica Carolan, Jetta Colsch, Joseph Culham, Felicity DeVries, Brandon Finke, Jake Geisler, Halle Haack, Dillon Haddeman, Sam Hansen, Sara Hansen, Emily Headington, Faith Hoffman, Emily Ingamells, Trey Jochumsen, Kyle Johnson, Olivia Jursik, Jared King, Ashlynn Kuhn, Connor Lauterbach, Brianna Lenton, Mia McNeal, Alyssa Meyer, Annalise Nehmer, Rowan O'Brien-Carlstein, Caitlyn O'Malley, Abigail Peet, Jessica Regenwether, Regan Reichert, Marli Reisner, Meleah Sadler, Kylee Sallee, Madeline Santman, Cole Shepard, Carson Souhrada, Anna Staebell, Ashley Starr, Emilee Steimel, Hannah Tjepkes, Amber Waters, Jami Woodruff, Donovan Arraut, Dylan Danielsen, Jada Gaskill, Kiara Ingamells, Alison Jochumsen, Blake Johnson, Benjamin Kelly, Jackson Lehr, Shana Linderman, Cassidy McCormick, Thomas Mills, Nathan Murray, Grace Swanson, Carter Swope, Anthony Trevino, Cody Webster, Jacob Wiersma, Isabella Wilson
11th grade: Austin Appleton, Gabrielle Brown, Brooke Busch, Eli Fox, Ethan Fulcher, Morgan Galbraith, Abigail Gaudian, Trey Germain, Connor Ham, Morgan Hansen, Brayden Heasley, Naomi Henderson, Jake Hoppes, Tara Jochumsen, Emma Kegebein, Sara Klunder, Zachery Koch, Luke Koenigsfeld, Klaire Krapfl, Aiden Larson, Madison McKenna, Alison Peck, Orion Polendo, Natalie Poppe, Alexander Reynolds, Jackson Selenke, Sophie Selenke, Andrew Stanfield, Payton Stuart, Jenna Twait, , Alexis Bergmeier, Jake Burgett, Riley Delagardelle, Griffith Hazen, Grace Richter, Grace Schwenneker, Clayton Thoms, Rain Winkelpleck
12th grade: Rachel Bauler, Emily Boote, Travis Carolan, Jayden Engel, Rebecca Entriken, Whitley Galbraith, Abigail Henderson, Isabelle Johannsen, Austin Kahler, Morgan Kegebein, Caleb Koelling, Jacob Kuhn, Lucas Lubben, Cole Luck, Collin Luck, Adam Meyer, Mikaela Meyer, Noah Mills, Jacob Murray, Jacob Myers, Stephanie Prather, Christian Seres, Megan Sigmund, Alec Staebell, Conner Staker, Raegan Swangel, Madisen Danielsen, A'Leah Danielson, Abigail Fernau, Madisen Grams, Carter Haddeman, Samuel Hanson, Alan Jackson, Bailey Johnson, Izik Rodriguez, Payton Sherwood, Ivan Wilson