Celebrating milestones this week (PHOTOS)
Anniversaries, birthdays and other milestones in this week's Celebrations.
Sue Schaefer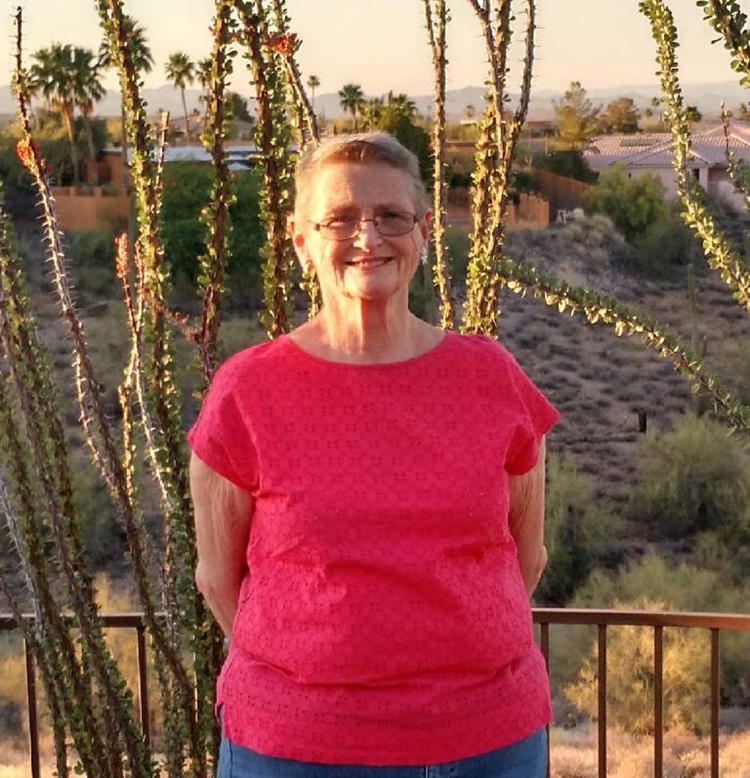 HUDSON — Sue Schaefer will celebrate her 80th birthday with a card shower.
She was born Oct. 31, 1938, in Waterloo to Herman and Bernice Klein. She married Robert Schaefer on May 5, 1958; he is now deceased.
Her family includes children Amy and Steve Paulk, Bonnie and Dennis Gerloff, Kevin Schaefer, Jodi Schaefer and Karen and Ron Dillavou, 15 grandchildren and 18 great-grandchildren. A daughter-in-law and a grandson are deceased.
Cards may be sent to her at 117 Walnut St., Hudson 50643.
Happy Birthday, Annabelle Dohlman!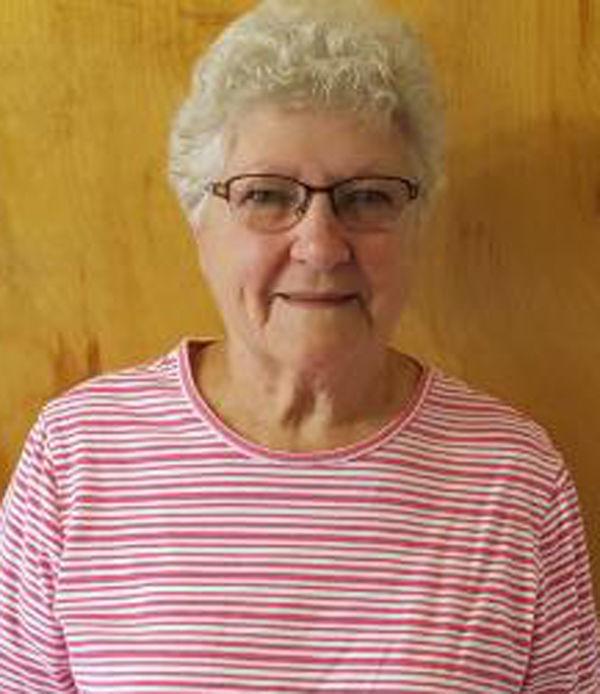 Annabelle Dohlman is celebrating her 90th birthday with a family gathering at a later date.
She was born Oct. 29, 1928.
Cards may be sent to 706 Cherry St., Allison 50602.
Marjorie "Marj" Kampman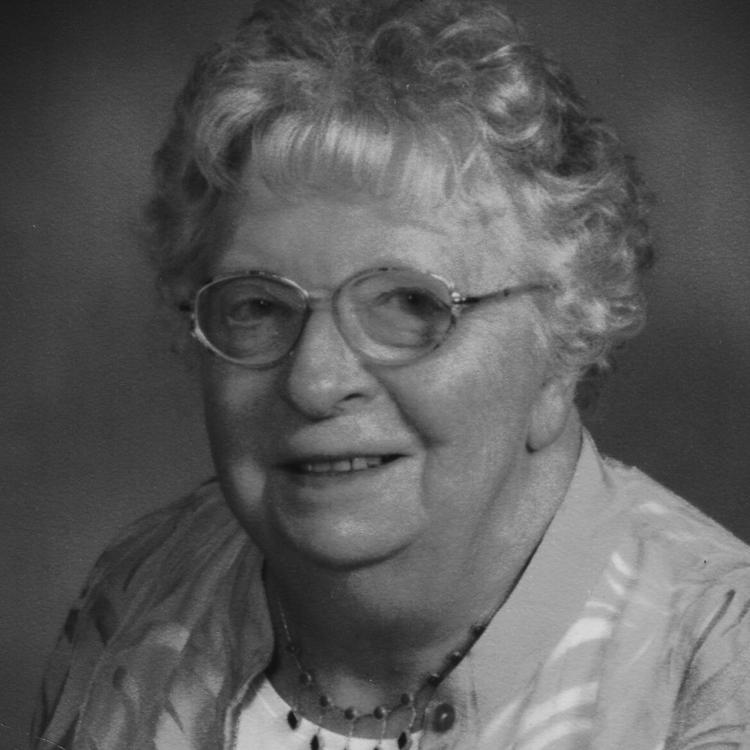 DUMONT — Marjorie "Marj" Kampman will celebrate her 90th birthday with an open house from 1 to 3 p.m. next Sunday, Nov. 4, at the American Legion Hall, 508 Main St., Dumont, hosted by her family.
She was born Oct. 31, 1928, in Ackley to Joe H. and Helen Arndorfer Hanig. She married Harvie Kampman on Feb. 4, 1951.
Marj was a homemaker and worked as a cook at the Dumont Community School.
Her family includes three daughters, Carol Kampman and Jim Helseth, Donna and Todd Speedy and Eileen and Stephen Gorton, 10 grandchildren and 10 great-grandchildren.
No invitations are being sent, and no gifts are requested.
If you are unable to attend the open house and would like to send a card, please send to P.O. Box 75, Dumont 50625.
Dinnebier/45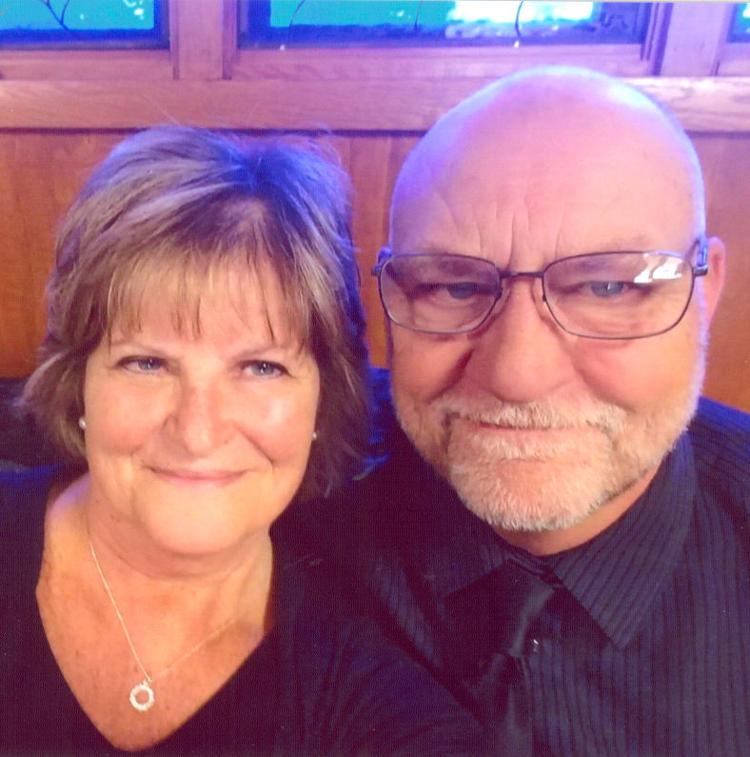 WATERLOO — Mark and Dorlene Heath Dinnebier will celebrate their 45th wedding anniversary with a trip to Florida at a later time.
They were married Oct. 27, 1973, at St. John's Catholic Church in Waterloo.
Dorlene retired from Hy-Vee after 38 years, and Mark is retired from Lindgren Glass Products.
Their family includes Brent and Trisha Dinnebier of Waterloo and Kristopher and Dalena Dinnebier of La Porte City, as well as four grandchildren, Delaney, Cooper, Bennett and Elliott.
Glennis Smith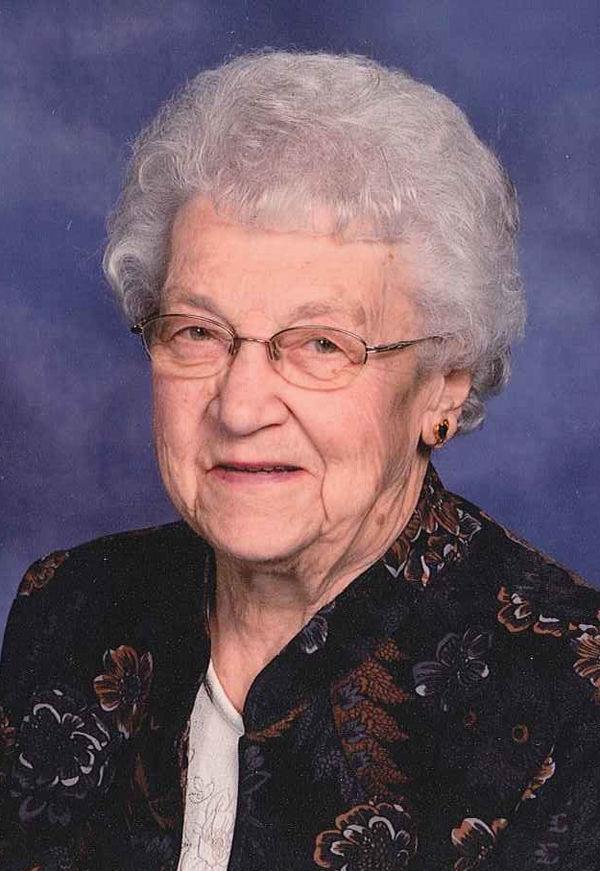 SHELL ROCK — Glennis Smith will celebrate her 90th birthday with a card shower.
She was born Oct. 31, 1928, in rural Tripoli to Arthur and Martha Holm. She married Lawrence Dettmer and Merle "Bud" Smith, both now deceased.
Glennis has five daughters, one son, 21 grandchildren, 32 great-grandchildren and two great-great-granddaughters.
Cards may be sent to P.O. Box 283, Shell Rock 50670.
Deloris Goettsch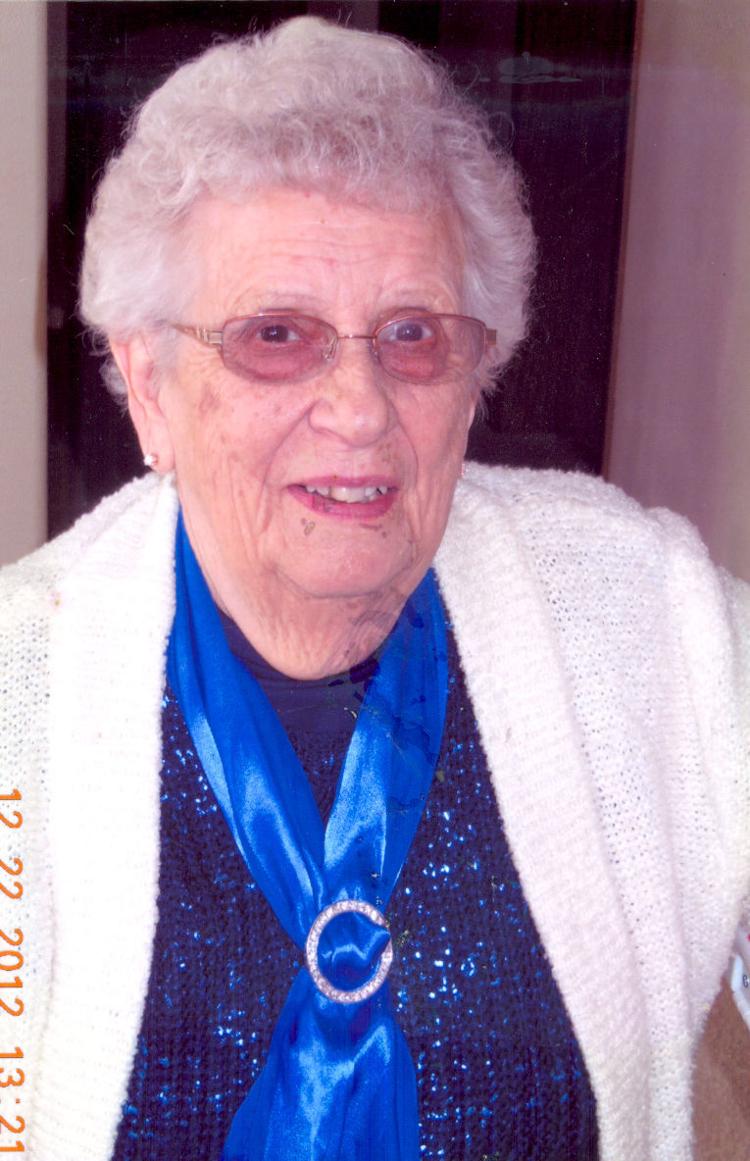 WATERLOO — Deloris Hites Goettsch will celebrate her 90th birthday with a surprise card shower.
She was born Oct. 30, 1928, to Theodore and Minnie Fick Hites of Clarksville. She married Robert Goettsch on Feb. 28, 1948, in Waterloo. He is now deceased.
Deloris has previously worked as an assistant teacher at Norton's Corners, John Deere, Dana Grocery and Hinson Manufacturing.
Her children include William (deceased) and Lynn Goettsch and Lynn and Steve Brase. She also has three grandchildren and three great-grandchildren.
Cards may be sent to Deloris Goettsch, 1427 W. Donald, Waterloo 50703.
Helen Delagardelle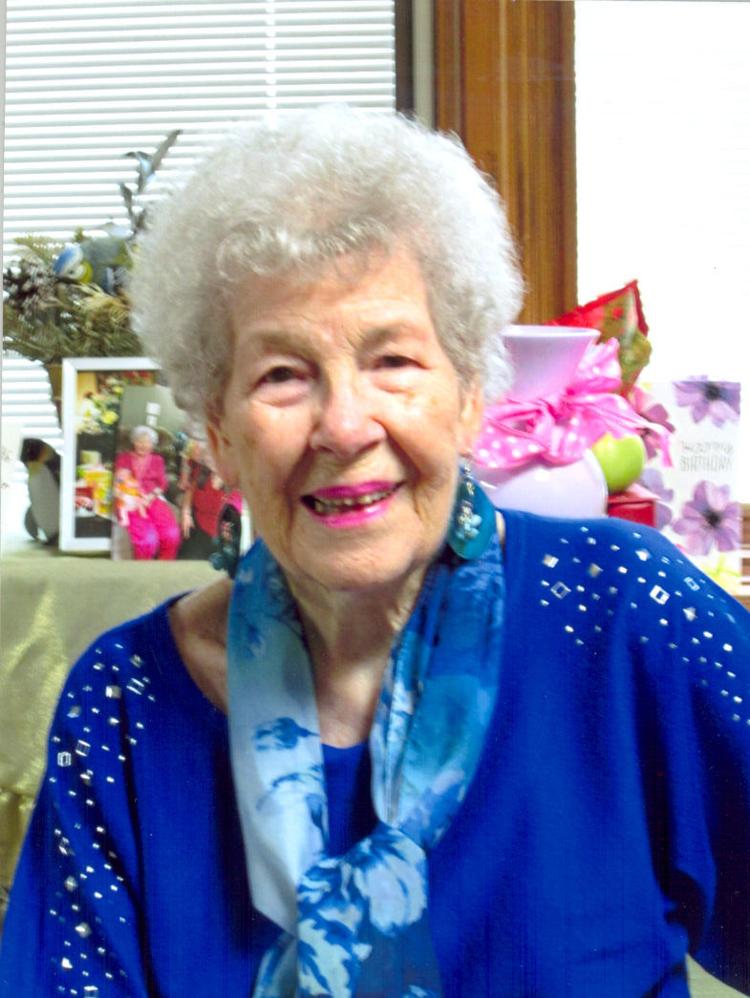 WATERLOO — Helen Delagardelle will celebrate her 99th birthday from 2 to 4 p.m. next Sunday, Nov. 4, at Northcrest Care Facility.
Helen was born Nov. 4, 1919, to Bill and Marie Reupke. Her siblings included Gordon (Janet), both deceased, Bev (Bing) Bassing of Mendota, Ill., and Joyce (Sy) Siford of Fort Mojave, Ariz. She was married to Herb Weires, who passed away in 1972, and to Willard Delagardelle, who passed away in 2009.
Her family includes eight children, Jim (Sue) of Ames, Julie (Dave) of Unionville, Mo., Dave and (Mary, deceased) of Ames, Bill (Diane) of San Diego, Fred, deceased (Julie), Karen (Len, deceased) of Waterloo, Lisa (Bob) of Waterloo and Paula (Scott) of Panora.
She also has 15 grandchildren, 21 great-grandchildren and one great-great-grandchild.
Birthday cards and well wishes can be sent to 2001 Heath St., Waterloo 50703.
Robert "Bob" Maricle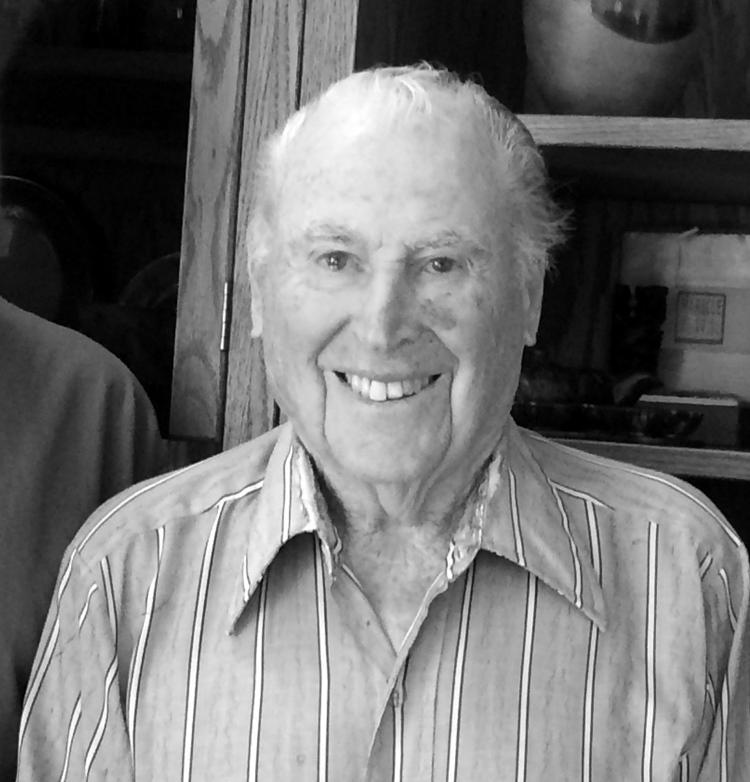 FAIRBANK — Robert "Bob" Maricle will celebrate his 95th birthday with a family celebration and a card shower.
He was born Nov. 3, 1923, to Chester and Lily Adams Maricle. He married Lois Heald; she is deceased.
His family includes children Rob and Sharon Maricle and Patti and Doug Litscher, four grandchildren and seven great-grandchildren.
Cards may be sent to him at Box 6, Fairbank 50629.
Thank You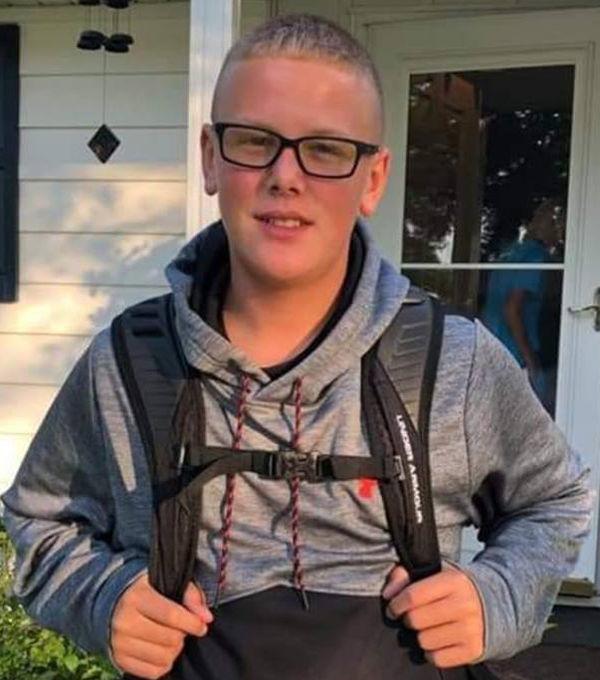 We would like to thank everyone for the love and support that has been shown to us after the tragic loss of our 12-year-old son Carson. Our lives will never be the same without him. Heaven did receive the most wonderful angel. Carson touched so many lives from the elderly to the little kids. He was a very hard worker and he loved to help everyone.
We want to thank our families, friends, the emergency crews and the coaches for all of the text messages, phone calls, Facebook posts and cards as well as the donations to the Carson McGrane scholarship fund.
We'd like to thank our community as well as surrounding communities for the support you have given us.
Thank you to Amanda Gilbert (KWWL) for sharing the wonderful memories of Carson and to Dan Gable for taking the time to speak at Carson's celebration of life.
Carson will forever be a Warrior. Our community is Wapsie Strong.
#LiveLikeCarson
Thanks for everything,
James and Jodi McGrane and families
CONGRATS!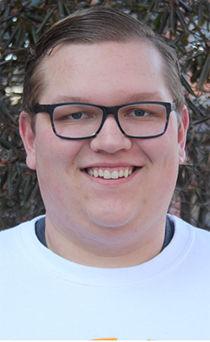 TRAER — Landon Calderwood, an Iowa State University senior studying family and consumer sciences education and studies, will serve as chair-elect of the Student Unit of the American Association Family Consumer Sciences National Board.
Calderwood will also attend the 110th Conference and Expo in the St. Louis and meet with the board of directors, student unit leaders, and other members of the group.
The family and consumer sciences program is administered by the Department of Human Development and Family Studies within the College of Human Sciences at ISU.
The National Merit Scholarship Corp., Evanston, Ill., has announced the names of semifinalists in the annual National Merit Scholarship Program.
These high school seniors have an opportunity to continue in the competition for some 7,500 National Merit Scholarships.
They include:
CEDAR FALLS — Astoria Chao, Alex L. Glascock and William T. Sims, Cedar Falls High School; Ryley J. Hindman, Valley Lutheran
DECORAH — Cassidy R. Carolan, Decorah High School
DENVER — Jaden M. Forde, Denver High School
INDEPENDENCE — Zander J. Smith, Independence High School
LA PORTE CITY — Carter Spore, Union High School
OELWEIN — Harrison Gieselman, home-schooled
WATERLOO — Hannah Van Sickle, Waterloo Christian School
WAVERLY — Samuel Potter and Alexander Schiesher, Waverly-Shell Rock High School
CEDAR FALLS — Marcus McConahay and Andrea Schlotman have been named to the summer president's list at Des Moines Area Community College.
New graduates of Morningside College, Sioux City, include:
ACKLEY — Lacey Buchheit
DECORAH — Alyssa Halweg, Jesse Halweg, Andrea Knaack, Michelle Ptacek, Stacy Williams
INDEPENDENCE — Jacalyn Hitchcock
OELWEIN — Brett Ehlers
SHELL ROCK — Michelle Kappmeyer
WINTHROP — Alyson Franck, Jenalee McElroy
WATERLOO — David Bivens has been named to the summer dean's list at Des Moines Area Community College.
CEDAR FALLS — Ashley Okoro has earned a spot on the summer 2018 dean's list at Valdosta State University in Georgia.
WAVERLY — Students accepted into the Wartburg College teacher education program include:
ALLISON — Shayna Engelhardt
CLARKSVILLE — Jordan Myers
CONRAD — Nicole Lutes
DYSART — Weston Krug
ELDORA — Johanna Vander Wilt
FREDERICKSBURG — Bridget Schaufenbuel
HAMPTON — Abby McKee, Bethany Zenk
OELWEIN — Anthony Rex
WATERLOO — Bethany O'Clair
WAVERLY — Patricia Whitney
Students must demonstrate effective reflective components in teaching, pass the Praxis Core Academic Skills for Educators exam and complete several other requirements to be considered for the program.