Anniversaries, birthdays and other milestones in this week's Celebrations.
Wartburg students sweep broadcast scholarships, earn awards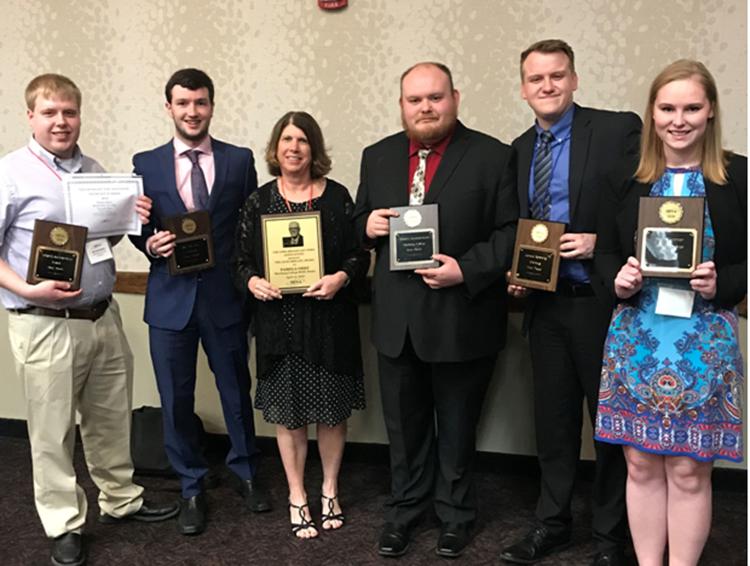 WAVERLY — Two Wartburg College students swept the three scholarships awarded by the Iowa Broadcast News Association during its annual convention April 13 in Johnston.
In addition to the scholarships, several students and recent graduates also were honored for their work in campus media.
Annika Wall, of Jesup, earned the Grant Price Scholarship. She also earned a first-place finish in Sports Coverage for her package on wrestler Brock Rathbun.
Jonathon Mohwinkle, of Aplington, earned first place in Sports Play-by-Play for coverage of the men's basketball game versus Simpson. He partnered with Corbin Brungard to earn a second place in Sports Play-by-Play for men's basketball versus Buena Vista. Mohwinkle also earned an honorable mention in Sports Play-by-Play for Wartburg football versus Central.
Corbin Brungard, of Parkersburg, partnered with Jon Mohwinkle for a second place finish in Sports Play-by-Play for men's basketball versus Buena Vista.
The entire "Cedar Valley Today" staff received first place in Best Newscast for the Nov. 30, 2018, show.
Marlys Clarke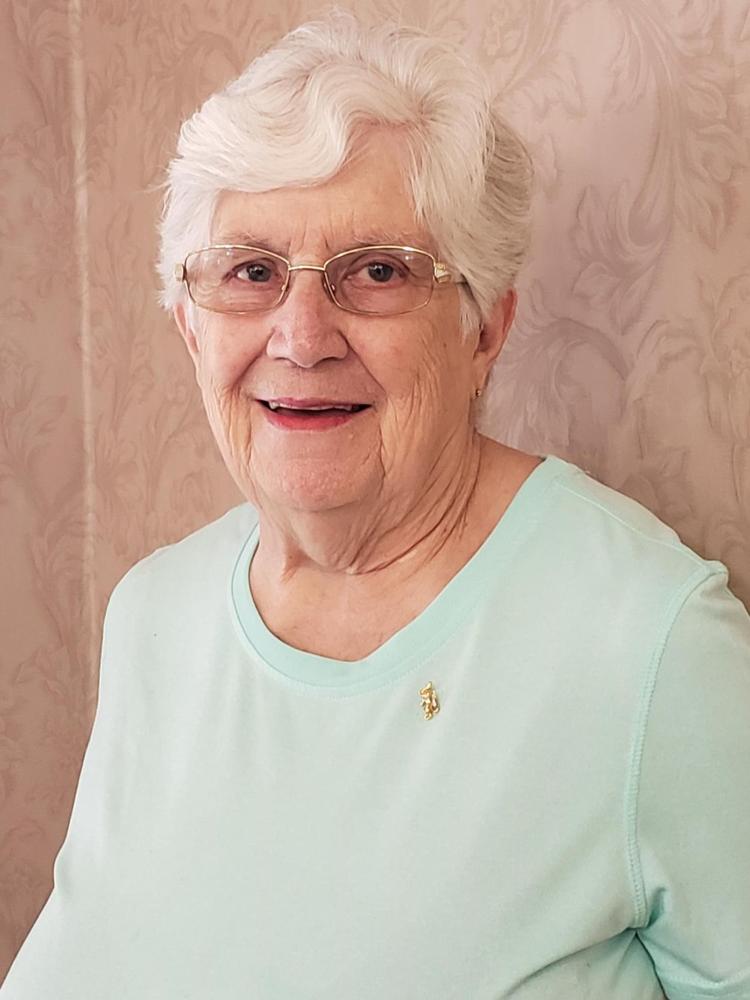 ALLISON -- Marlys Clarke will celebrate her 80th birthday with an open house birthday party from 2 to 4 p.m. June 22 at the Lodge at Wilder Park, Highway 3, Allison.
She was born June 18, 1939, to George A. and Stella Schipper.
No invitations will be sent, and no gifts are requested.  Cards may be sent to 203 Locust St. Apt. 9, Allison 50602.
Betts/35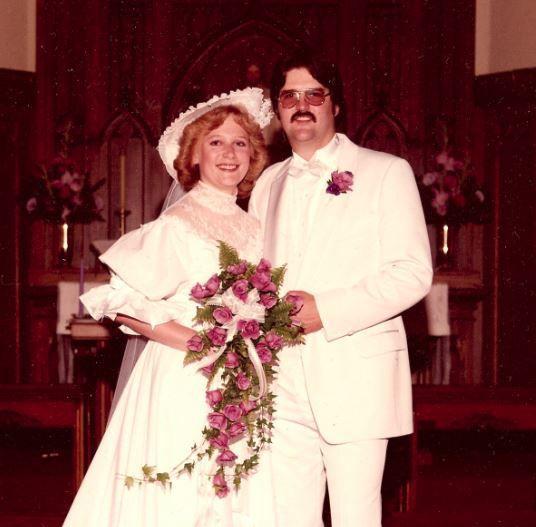 CEDAR FALLS — Don and Merrilee Zelle Betts are celebrating their 35th wedding anniversary.
They were married June 16, 1984, at St. Paul's Lutheran Church, Waverly.
Merrilee is an instructional coach for the Cedar Falls Community Schools, and Don is a licensed real estate agent for Oakridge Realtors.
Their family includes three children, Jeremy (deceased); Joshua, Cedar Falls; and Spencer, Grovetown, Ga.
Matthias/50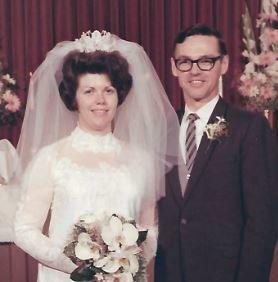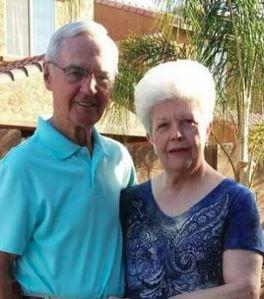 READLYN -- Virgil and Mary Matthias are celebrating their 50th wedding anniversary with a family dinner at a later date and with a card shower.
Virgil Matthias and Mary Mills were married June 14, 1969, at St. Paul's Lutheran Church, Readlyn.
Mary was an elementary school teacher in Denver, and Virgil, now retired, worked at the Farm Bureau and Readlyn Savings Bank.
Their children are Greg and Kris Matthias of Readlyn, Julie and Greg Froning of Dike, Annette and Darin Trimble of Cedar Falls, Eric and Andrea Matthias of Gilbert, Ariz., and Brett and Justina Matthias of Gardner, Kan. They also have 12 grandchildren (two grandsons deceased, Brock and Jared), and five great-grandchildren.
Cards may be sent to them at P.O. Box 32, Readlyn 50668.
Valley Lutheran High School Graduates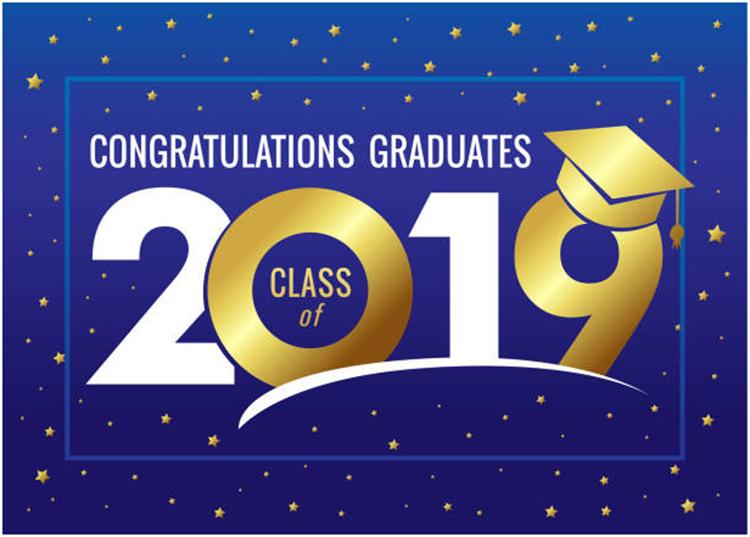 Bailey Coan, Owen Dawson, Joshua Hamlyn, Ryley Hindman, Addyson Kaune, Vanessa Lewis, Sarah Miller, Danielle Panning, Abigail Rivas, Alyssa Schroeder, Emma Edgar Schwebach.
CONGRATS!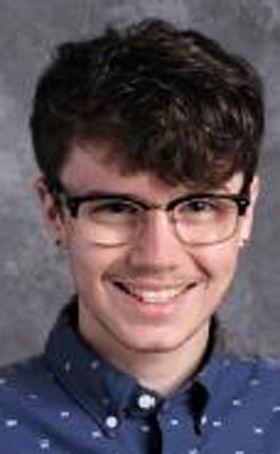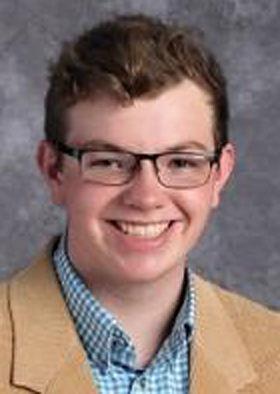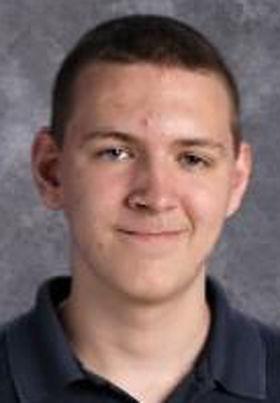 WATERLOO — Three students at the Waterloo Career Center, Jaxon Doland, Beau Duncan and Spenser Mochal, passed their exams and received TestOut PC Pro Certification on May 20.
Spenser Mochal scored in the top 20 percent nationally of students taking the exam.
TestOut Pro Certification is a performance-based certification exam used to verify necessary skills to work as an information technology (IT) support professional.
Students named to the dean's list at Morningside College in Sioux City include:
CHARLES CITY — Robert Trewin
FAIRBANK — Tyler Haberman
RADCLIFFE — Mackenna Ruffcorn
Ross/50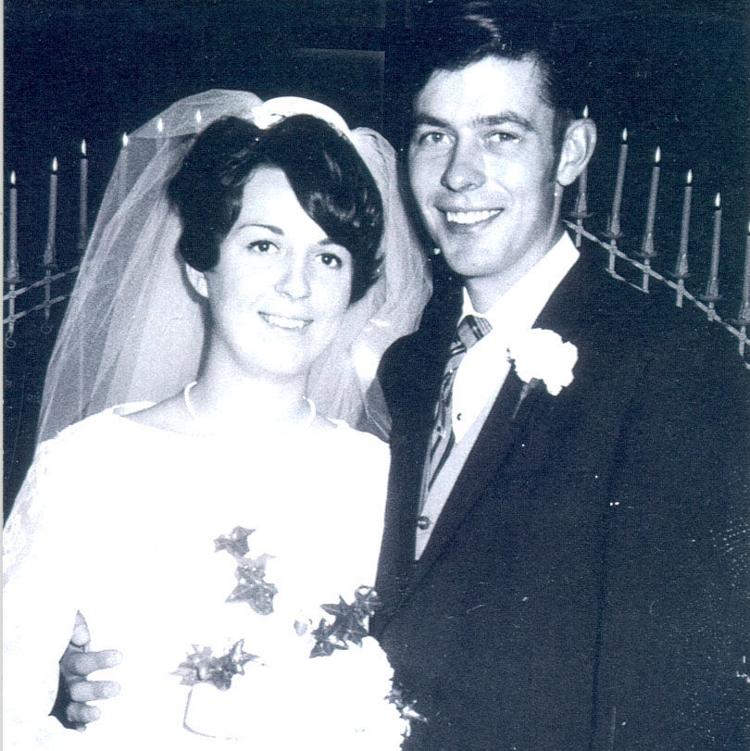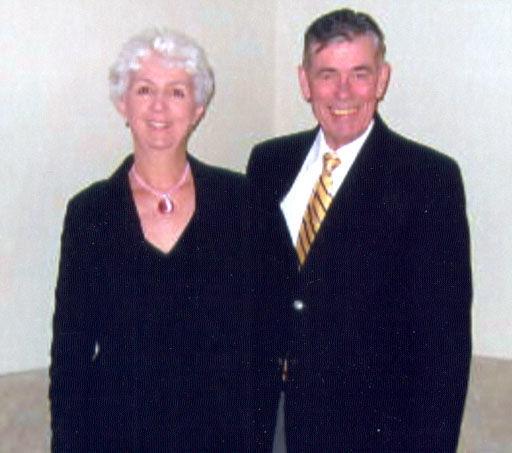 FAIRBANK — Lonnie and Laura Ross will celebrate their 50th wedding anniversary with a trip at a later date.
Lonnie Ross and and Laura Aneweer were married June 21, 1969, at Linden Methodist Church, Waterloo.
Mr. Ross retired from John Deere, and Mrs. Ross retired from Qwest Communications.
Their family includes daughters Angie, Stephanie and Natalie, and seven grandchildren.
Phillip E. Waniorek Sr.
It's been eight years, but it seems like yesterday.
We all miss you and love you.
Klocke/60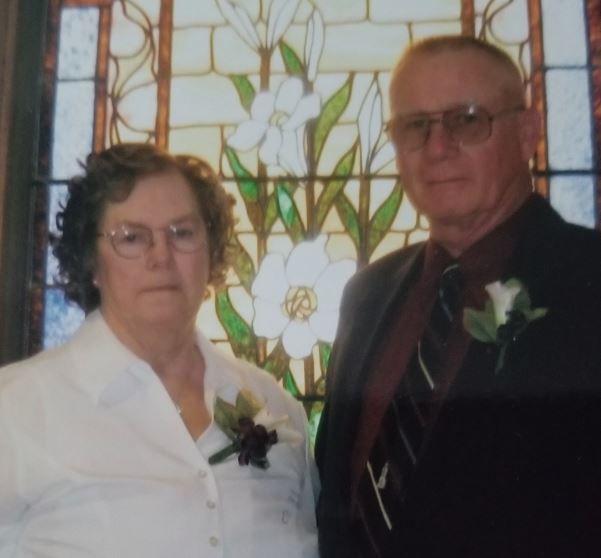 WATERLOO -- Roger and Delores Klocke will celebrate their 60th wedding anniversary with an open house from 1-4 p.m. June 29 at the Cedar Falls AMVETS Post 49.
Roger Klocke and Delores Aschbacher were married June 19, 1959, at Bethlehem Presbyterian Church, Ludlow Township.
Delores, now retired, was a childcare attendant at Maple Lanes. and Roger retired from John Deere and the Iowa National Guard.
Hosting the open house will be their family, Kathy Mundfrom,  Gale Klocke and Glen Klocke, all of Waterloo, and Donna Hanks of Orlando, Fla., as well as nine grandchildren, 14 great-grandchildren and two great-great-grandsons.
No invitations are being sent, and no gifts are requested.
Waterloo East High Class of '99
Waterloo East High Class of '99 is celebrating their 20-Year Class Reunion on Aug. 9 and 10.
Please join the Facebook group: Waterloo East High Class of 1999, or visit the class website: waterlooeasthightrojans.myevent.com for more details on the events taking place for the weekend.
Hintzman/60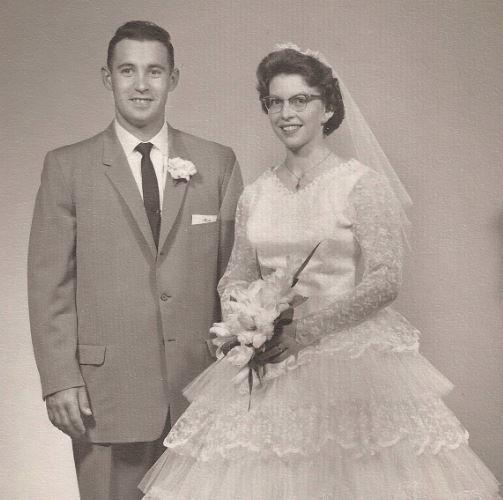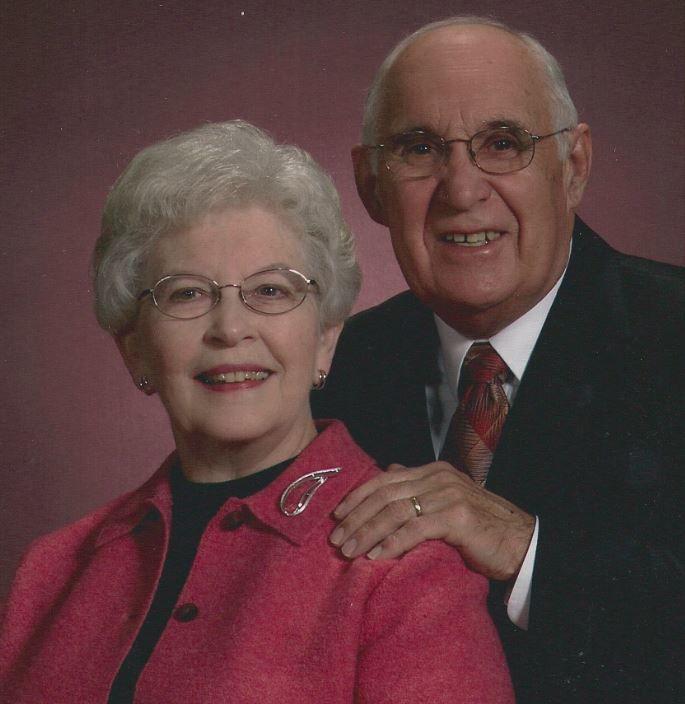 WATERLOO — Earl and Lucille Hintzman celebrated their 60th wedding anniversary with a family dinner.
Lucille Wemmer and Earl Hintzman were married June 12, 1959, at the Free Methodist Church in Platteville, Wis.
Lucille is a retired school teacher, and Earl, also retired, was a pattern-maker at John Deere.
Their family includes two children, Doug and Lynda Hintzman and Craig and Holly Hintzman, all of of Cedar Falls, as well as three grandchildren, Jessica (Mitchell) Lamos, Christopher Hintzman and William Hintzman
Cards may be sent to them at 1400 Maxhelen Blvd. No. 2301, Waterloo 50701.
Valley Lutheran High School Top Graduates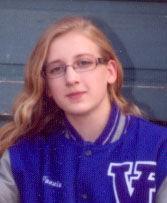 Parents: Jon and Jamie Panning
School attending:  University of Northern Iowa
Planned area of study: biochemistry
Top students also included Bailey Coan and Ryley Hindman.
Reiher-Lee
CEDAR FALLS — Tiffany Reiher and Elijah Lee announce their engagement and upcoming wedding.
Parents of the couple are Brenda Judy and Steve Reiher of Charles City, and Brad and Jennifer Lee of Cedar Falls.
The bride-to-be is a graduate of Charles City High School and also graduated from Colorado State University at Pueblo with a bachelor of science degree in business administration, and from the University of Denver with a master of art in early childhood special education in 2017. She currently works as a licensed developmental interventionist as she completes her PhD as a doctor of philosophy in school child family psychology at the University of Denver.
The groom-to-be, a graduate of Cedar Falls High School, graduated from Colorado State University at Pueblo with a bachelor of science degree in business administration. He is an investment adviser at Great West Financial in Denver, Colorado.
The couple is planning their wedding in Winter Park, Colo., in July.
Carmela Quirk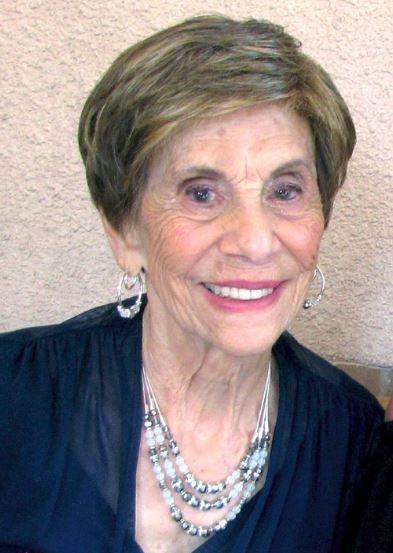 WATERLOO — Carmela "Carm" Quirk will celebrate her 90th birthday with an open house from 11:30 a.m. to 2:30 p.m. June 22 at the Waterloo Center for the Arts, 225 Commercial St., hosted by her daughters and their families.
She was born June 24, 1929, to Carmine and Rose Pirro. She was married to Bob Quirk, now deceased.
Carm has been a homemaker.
Her family includes children Becky, Teresa, Patty, Rose and Sue, as well as 13 grandchildren and 17 great-grandchildren.
No invitations will be sent, and no gifts are requested. Cards may be sent to her at 1318 Pintail Drive, Waterloo 50702.
Waverly-Shell Rock High School Graduates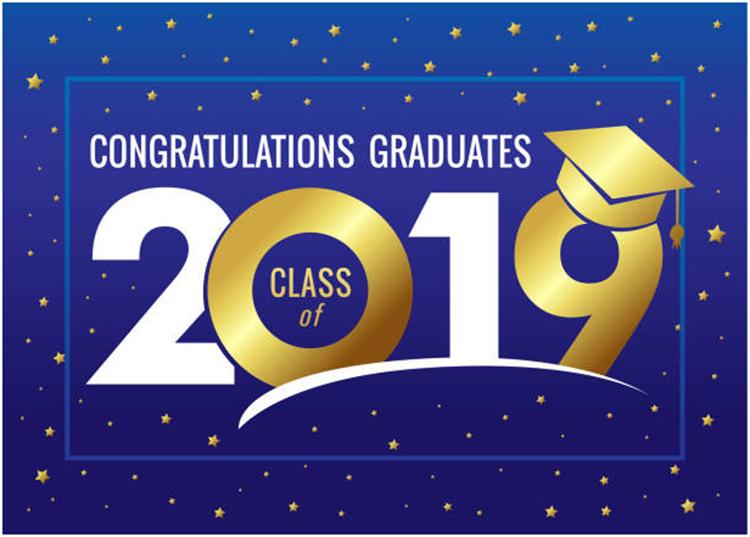 Bethany Vivian Abben, Seth Daniel Abkemeier, Janessa Lee Akers, Dylan Joenis Albrecht, Finley Jo Alexander, Paige Elizabeth Amsberry, Trey Thomas Donald Angel, Kylee Marie Anhalt, Alison Kathryn Ashlock, Dalton Wayne Austin, Landon Larry Balvanz, Laura Mae Bates, Dawson James Bathke, Abigail Lynn Bechtel, Soren Shields Beckstrom, Dalton Allen Berglund, Rachel Yuyi Black, Gabriel Sage Blanchard, Sethan Robert Blanchette, Conner Lee Bohlen, Tyler Lee Borgwardt, Julia Erin Bowman, Cassidy Morgan Brand, Katelyn Ellen Brandt, Joseph Daniel Brinkmann, Garrett Glen Burkle, Sloan Frank Cagley, Lauren Elizabeth Calease Fox, John Taylor Cashen, Meaghan Anne Cruise, Fiona Marie Dalbey, Saipranav Reddy Damireddi, Christian James Darnold, Allyson Christine Davis, Andrew Jean Davis, Cayden Jeremy DeBoer, Joshua Issac Lee DeHut, Ashli Elizabeth Derifield, Bailey Jo Dix, Elizabeth Kay Dix, Paige Marie Driscoll, Dylan James Eggleston, Ada Leona Ellingworth, Hanna Rose Fanter, Kurt Michael Fay, Katelyn Jean Fincher, Dillon Chandler Smith Folkerts, Emilee Ann Fowlkes, Christopher Andrew Fox, Sarah Noel Frantsen, McKenzie Ellen Garman, Ethan Merrick Gasch, Rose LeeAnne Giesler, Isaiah Bartholomew Gleason, Marshall Thomas Gonnerman, Arica Ashton Gray, Veronica Aleene Gregory, Alexander Jon Haaland, Aubrey Kaylee Hall, Joshua Keith Halverson, Sadie Lynn Hansen, Preston Tyler Hardy, Abigail Marie Harn, Connor Jacob Havlovic, Jordan Jeffrey Hay, Megan Leigh Rose Heim, Adam Hunter Hein, Ian Dawson Heise, Benjamin Michael Hemer, Greta Caroline Henderson, Jacob Michael Herrmann, Bryson Albert Hervol, Erin Nicole Hinders, Olivia Grace Hobson, Anna Joy Hoins, Peter Stephen Holden, Ian Michael Huber, Jessica Lynn Jacobs, Hannah Renee Johnson, Seth Treyton Johnson, Emma Kate Kaisand, Paige Nicole Kane, Hailee Jo Kent, Samuel Doulgas Kepford, Tyler Ross Knight, Carson John Kramer, Kyle Robert Kueker, Hedda Vrenne Kveum, Alexandria Marie Lambert, Carter Thomas Langreck, Andrew Thomas Leavens, Travis William Long, Jakob Hendrix Luck.
Also, Amon Karl McAllister, Sydnee Lee McCue, Sophia Lorraine McInroy, Channing James McKenzie, Pete Clifford McMillin, Molly Marie McNally, Jacey RaeAnn Meier, Benjamin Matthew Miene, Bryce Vincent Miller, Carlie Luann Miller, Sean Travis Moffitt, Dillon John Mohling, Cameron Carl Monaghan, Hannah Nicole Myers, Gabriela Nava Guzman, Mason James Nelson, Malcolm James Newell, Mosai Primus Newsom, Christopher Orlo Njus, Jacee Lynn Orth, Elizabeth Marjorie Peerman, Raymond Anthony Perez, Sophia Madison Marie Perkins, Olivia Rose Phillips, Caleb Daniel Pollard, Samuel John Potter, Cade Ervin Pruhs, Dillon John Pruin, Matthew Connor Pursell, Elizabeth Marie Rand, Madison Claire Rediske, Ethan Jeremy Reichert, Dalton Tony Rinnels, Mackenzie-Ann Marie Rupe, Maxwell Thomas Rutledge, Caitlin Meredith Sanderman, Abby Lynn Sassman, Julianna Renae Schatz, Cassandra Leigh Schiesher, Alex John Schiesher, Erika Mae Schmidt, Hannah Lee Schutte, Andrew Douglas Schwab, Andrew John Snyder, Kali Macey-Marie Stoffregen, Emily Marie Stover, Samuel Laurence Stover, Luke Joseph Stromberg, Theo Antoine Guillaume Sury, Shay Marie Swinton, Emily Marie Tapken, Roland Henri ten Hoeve, Jack Alan Thomsen, Luke Reilly Tobin, Madison Nicole Van Eman, Madeline Lucille Van Hove, Luke Thomas Velky, Kurby Harrison Vowels, Vaalik Nicholas Wachmann, Jaymie Ann Wasem, Desiree Diane Weidler, Darin Isiah Whiteside, Katherine Jane Wichman, Wade Edward Wilkens, Reese Scott Wilson, Raquel Elaine Zehr
The Lindbergs' 65th Wedding Anniversary
In thankfulness to God, the Rev. Dr. Duane and Mardell Lindberg celebrated their 65th wedding anniversary on June 6.
A family celebration honoring the couple is planned for July at their lake home in Minnesota.
Mardell is a homemaker and has been employed as a dietitian in hospitals in Chicago, Minneapolis and in North Dakota. The Rev. Lindberg is retired Pastor of Ascension Lutheran Church in Waterloo. He also served Trinity Lutheran in Waterloo, Zion Lutheran in West Union, Epping-Wheelock Lutheran Parish in Epping, N.D., and interim pastorates in Traer, Holstein and Waterloo.
Pastor Lindberg served as Presiding Pastor (Bishop) of the American Association of Lutheran Churches, as history instructor at Upper Iowa University, as one of the founders of Valley Lutheran High School and as the first president of the Eastern Iowa Lutheran High School Association.
Both have been active in the community — Mardell served as president of the Allen Memorial Hospital Auxiliary and Pastor Lindberg as a member of the Allen Hospital Board and the Northeast Iowa Family Practice Board.
The couple is blessed with five children — Erik and Betty Lindberg of Pine Island, Minn.; Karen and Kevin Kelle, Byron, Minn.; Karl and Lori Lindberg, Clive; Martha and Doug Stone, Cedar Falls; and Kris Lindberg, Waterloo. They also celebrate 11 grandchildren and six great-grandchildren.
Krug/50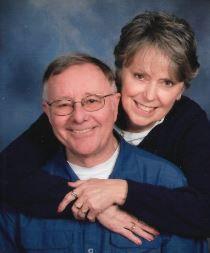 MOUNT AUBURN -- Jerry and JoEllen Baas Krug will mark their 50th wedding anniversary with a family vacation in June.
They were married June 7, 1969, in Algona.
JoEllen is a retired RN, and Jerry retired from farming.
Their children are Pamela and Wade Helfer of Ames and Brian and Tina Krug of Adel, and they also have four grandchildren.
Happy Birthday, Gordon Licht!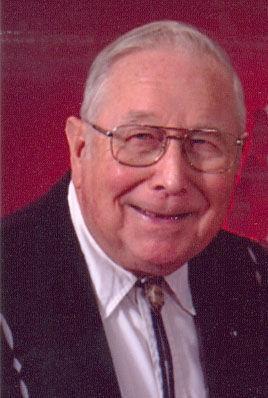 WATERLOO — Gordon Licht, 3702 Memory Lane, Waterloo, will celebrate his 90th birthday with an open house from 2 to 5 p.m. Saturday, June 22, at Ascension Lutheran Church, 2211 Maynard.
Come and join in the celebration, but no gifts, please.
Gordon owned several music stores in the Cedar Valley and still occasionally tunes a piano.
He has six children, eight grandchildren, 12 great-grandchildren and two great-great-granddaughters.
Mary Franken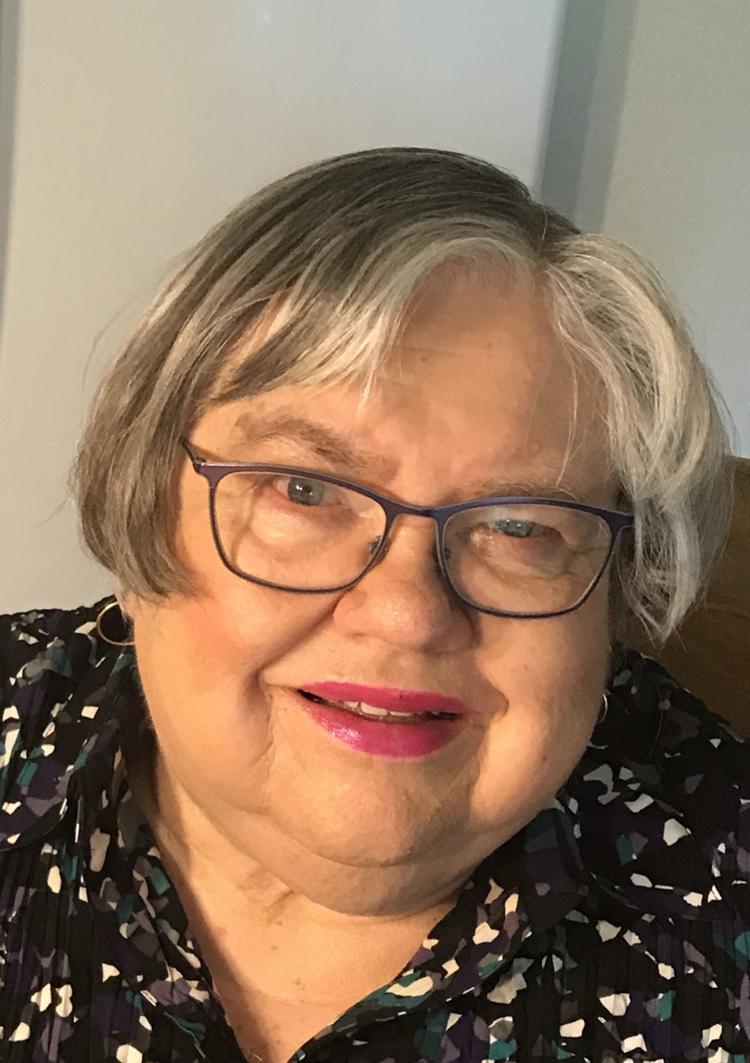 CEDAR FALLS — Mary Franken will celebrate her 80th birthday on June 21 in La Crossse with a luncheon for family and friends from her hometown area (West Salem, Wis.) and later with another gathering in Cedar Falls.
Dr. Franken is a professor emeritus of Family Studies at at the University of Northern Iowa.
Her address is: 5313 Caraway Lane, Apt. 110, Cedar Falls, IA 50613. She would enjoy hearing from friends and former students.