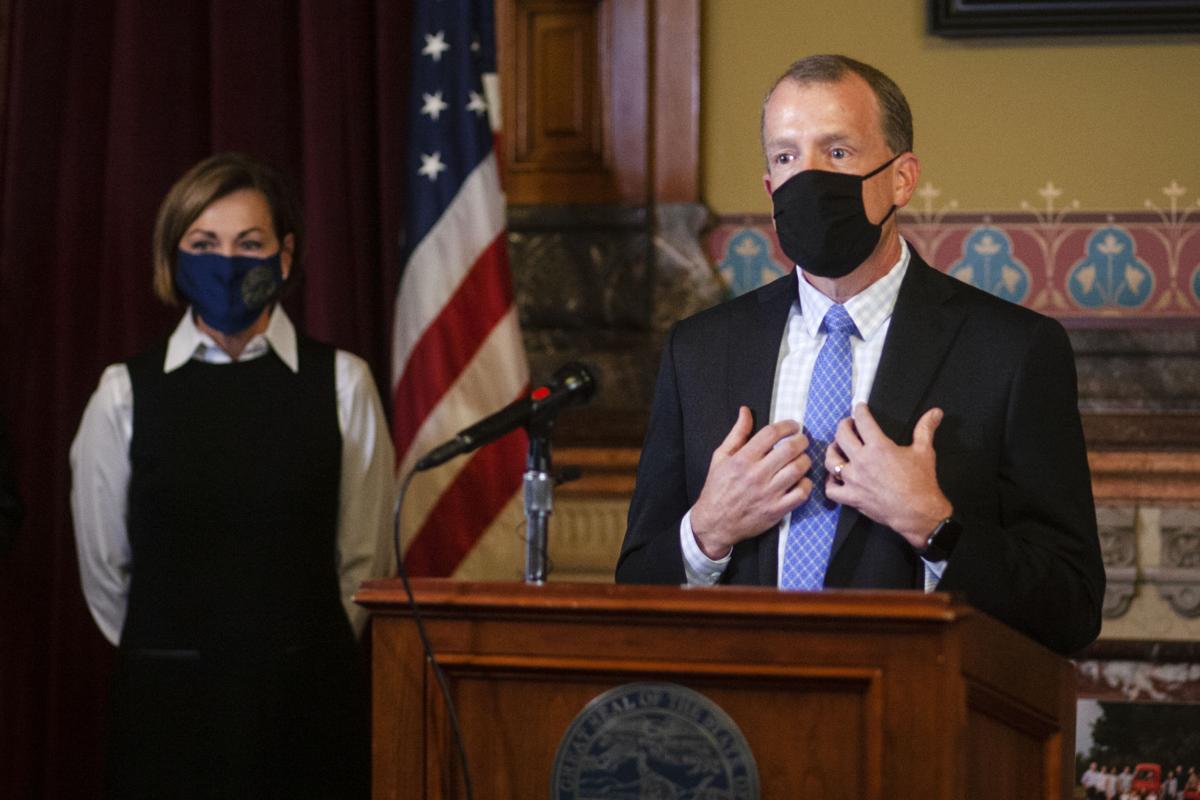 WATERLOO — UnityPoint-Health Allen Hospital is filled to capacity, with MercyOne saying the situation has become "critical" as people disregard basic health protocols amid "pandemic fatigue" in the Cedar Valley.
Hospitals across the state are worked to their breaking point.
Unlike the area's first coronavirus surge in the spring, fueled by employees at a meatpacking plant and their close contacts, the virus is being transmitted widely among a much larger percentage of the population now, leading to bed shortages and staff illnesses and absenteeism.
"It is starting to get dire," said Dr. Matthew Sojka, chief medical officer for Mercy One-Northeast Iowa.
So dire, in fact, UnityPoint sent out a statement begging the public to take public health measures seriously to avoid a situation where local hospitals have to pick and choose whom to serve.
"It's crucial for the public to understand that the challenges we are facing are very real and urgent," the statement said. "The entire UnityPoint Health System is seeing an increase in COVID-19 hospitalizations."
The statement came as Iowa reported another 4,249 coronavirus cases Saturday.
It's not just COVID-19 patients filling up hospital beds, though they account for a significant portion. It's also people with chronic or other serious conditions who may have put off care in the early months of the pandemic, said Dr. Russell Adams, chief medical officer at UnityPoint Health's Waterloo region.
"Each week, it seems to be getting worse," Adams said.
And November's surge is much different than April's.
In late March and early April, a surge in cases attributed to Tyson Fresh Meats in Waterloo inundated Black Hawk County hospitals. Hospitals drew on staff from other areas and sent sick people to other, less-affected hospitals.
Now, all hospitals in Iowa are facing surges. That means no extra beds, and no extra staff as providers themselves are catching coronavirus outside hospitals at higher rates than before.
"It's happening throughout the country now, so where do we get that extra nurse, those extra physicians?" Sojka asked.
Sojka wouldn't say how many MercyOne staffers are affected, but Adams said 88 employees of UnityPoint are out on COVID-19 protocol.
"When we have a surge like this, it affects us from capacity to capability," he said.
Both hospital systems are so far managing the surge, not having to divert patients to other facilities yet. But there is no guarantee that will hold true, particularly with the increasing number of cases.
"I'm worried," Sojka said. "A month ago, there were about 20 new cases a day in Black Hawk County. (Now) there are about 120 cases a day. In one month, there's been that much of an increase."
The 4,249 new Iowa cases recorded from 10 a.m. Friday to 10 a.m. Saturday brought the state's total since the pandemic began to 148,391. The number of deaths also increased by 14 to 1,829.
On Saturday, the state was reporting 901 hospitalizations, down from 912 on Friday. In the past 24 hours, 165 patients have been admitted. Also, there are 194 patients in the ICU, up from 188 on Friday.
The good news, local officials said, is that there was still time to turn things around. Wearing a face mask in public places, being socially distant, washing your hands and being cautious about spending time where people aren't doing these things are all at the top of Adams' list.
"You may feel great, but you may have COVID, and you may give it to someone else and that someone else is more susceptible" to complications, Adams said. "That's the challenge we have, is to counteract that."
Sojka agreed it will take more people taking the virus seriously to have any chance of the hospitals stopping the surge.
"We've got to slow this down before it overwhelms all of the health systems — not only in the Cedar Valley, but all over the state and the country," he said.