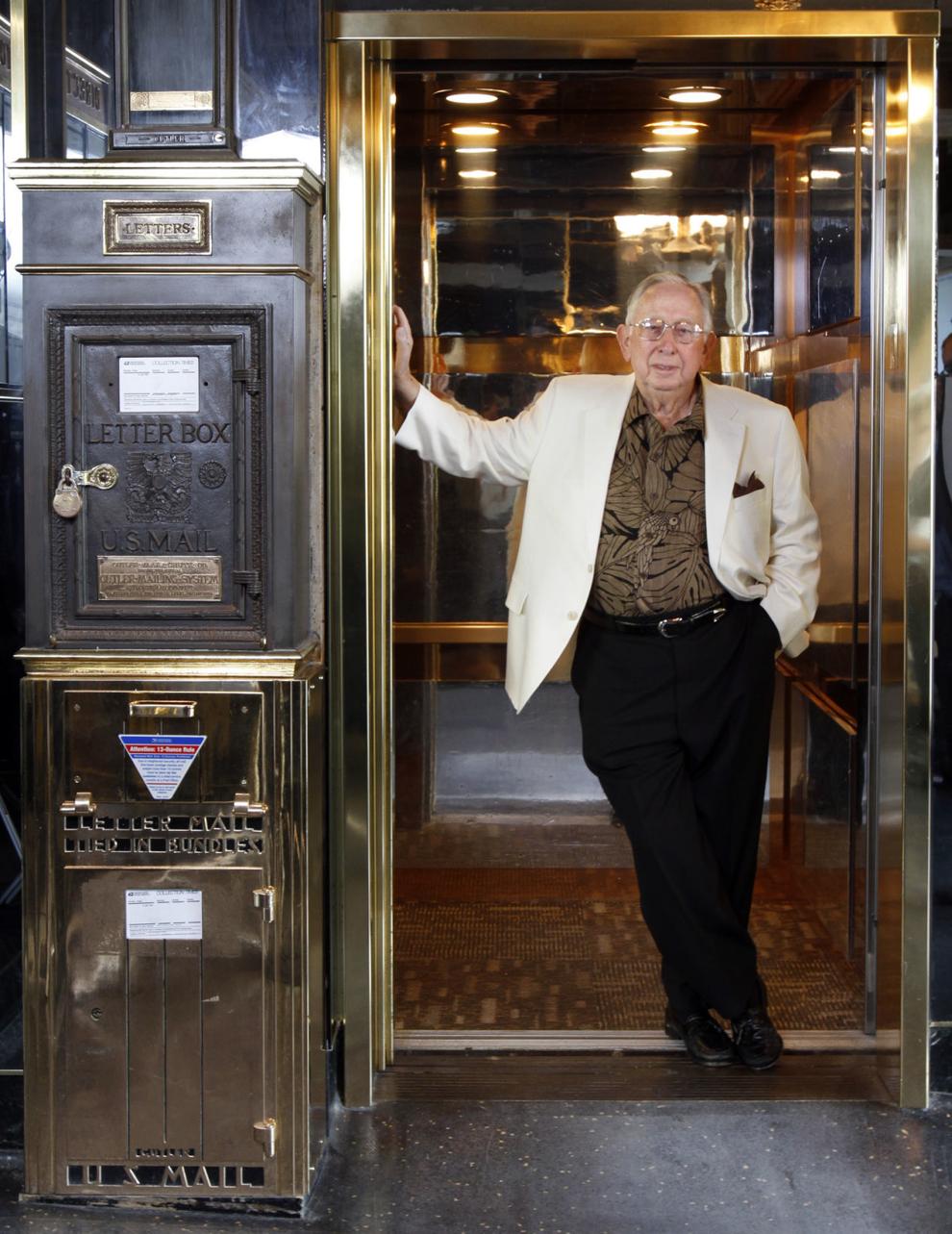 CEDAR FALLS — The Cedar Valley has lost a philanthropist and business owner whose life has touched not just a city but a state as well.
John Deery Sr., 88, of Cedar Falls, who founded Deery car dealerships, has died.
"With very heavy hearts we say goodbye to our leader, and the man that started everything. John Deery Sr. you are a legend and will be deeply missed by everyone in our community. Heaven gained an unbelievable man! RIP 'guy'," read the Facebook post on Wednesday evening.
CEDAR FALLS — John G. Deery Sr., 88, of Cedar Falls, died Wednesday, July 18, at the Cedar V…
Examples of Deery's philanthropy can be seen throughout the Cedar Valley, said Chris Sparks, director of Exceptional Persons Inc.
"They've done an awful lot of good, and I'm quite sure far more than we are aware in the Cedar Valley area and beyond," Sparks said. "The family has helped us quite a bit over the years."
Deery worked with Sparks and Exceptional Persons Inc. to establish the Deery Center around 2004.
"Working with one of our foundation board members he agreed to sell us the building on a bargain sale," Sparks said. "There was simply no other way that we ever would have been able to acquire space like that."
The building is immeasurably helpful to people with disabilities in the community, Sparks said.
Deery opened his first used-car lot in Rockford, Ill., with the help of a $1,000 loan from his sister, he told The Courier in 2010. He said he paid that loan back in short order. Then he opened another lot in Rockford, and another and still another in Freeport, Ill. He also started a scrap yard in Sterling, Ill. Later, he opened a dealership in Wisconsin.
In the late 1960s, he bought a Buick dealership in Cedar Falls, and he never looked back.
"He was mastermind and great mentor to for me for the last 40 years or so," said Jim Mudd Sr. of Mudd Advertising in Cedar Falls. "He's a wonder guy. He gave a lot of himself to a lot people."
Deery was always looking to see how he could help someone, Mudd said.
"John will always be remembered as a great businessman and a wonderful friend to those that knew him," Mudd said. "He had a gut feeling for how things should work."
Mudd said Deery helped him get started in the Cedar Valley.
"He was responsible for me getting launched in the agency business," Mudd said. "I have nothing but good things to say about John Deery Sr. and I'm going to miss him terribly."
The community has benefited from Deery's presence, according to those who nominated him for The Courier's inaugural Eight Over 80 Awards in 2010.
CEDAR FALLS --- People who know John Deery Sr. agree that the 80-year-old iconic local car d…
"He's someone who brought quite a bit, not only to Cedar Falls, but the Cedar Valley and the state of Iowa," said Cedar Falls Mayor Jim Brown. "We definitely wish the Deery family well."
Brown described Deery as gracious.
"The businesses that John has founded have employed hundreds of people over the years and still keep over 200 people employed," Barney Niner told The Courier. Niner was then general manager at Dan Deery Motors in Cedar Falls, which John Deery opened in 1979 with his son, Dan.
The businesses to which he referred include John Deery Motors, Dan Deery Motors and Deery Brothers Collision Center.
He later became a real estate developer.
"The Briar(wood) Hills housing development has attracted many new families to Cedar Falls," Niner said. "The land for the new Target store in Cedar Falls and several strip mall developments originated with John."
His philanthropy has touched numerous nonprofit and community-oriented organizations and agencies, as well, such as the Deery Center of EPI, the University of Northern Iowa, Black Hawk County Sheriff's Office, the Cedar Falls and Waterloo police departments, St. Patrick's Catholic Church and School and El Kahir Shrine are among the beneficiaries.
"The Deery family has been tremendously supportive of the initiatives and goals of the athletics department for a number of years," said a statement from the University of Northern Iowa on Deery. "John Deery Sr. clearly instilled into his family an appreciation of philanthropy, and we are very appreciative of their tremendous generosity. Our thoughts and prayers are with his family during this difficult time."
"When you see the name on the business, that tells you one thing, but when you see it throughout the community in organizations that are helping others, it lets you know that people are interested in other human beings and the quality of life in their community," Sparks said. "The Deery family remains helpful, but we will hold a special memory of John Deery Sr. in our organization. He will not be forgotten."