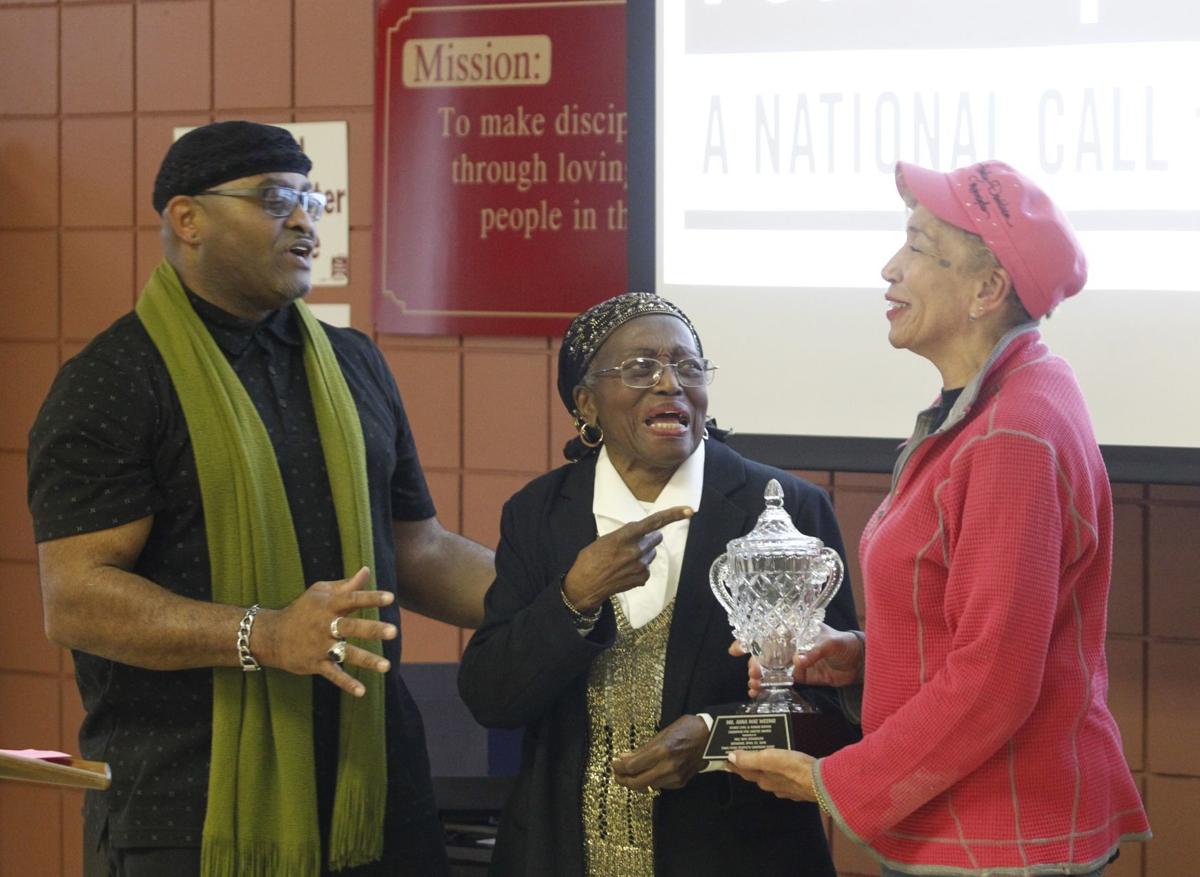 WATERLOO — The Waterloo Commission on Human Rights and the Eastside Ministerial Alliance are organizing a bus trip to Des Moines on Wednesday to attend the revitalized Poor People's Campaign.
The original Poor People's Campaign was a march on Washington, D.C., in 1968 to fight for economic justice for those living in poverty. It was organized by Martin Luther King Jr. and the Southern Christian Leadership Conference, though King was assassinated in April before the march began in May.
It was reanimated in 2018 under the name Poor People's Campaign: A National Call for a Moral Revival by William Barber II and Liz Theoharis. The new movement calls for a nonviolent approach to combating economic exploitation, including advocating for an expanded Voting Rights Act, equal pay, single-payer universal health care, free tuition at public colleges and an end to mass incarceration, according to its website.
"What Dr. King was fighting for then, and what people are still fighting for today, are issues of guaranteed income, Medicare — these things that are essential to have a reasonable and sane quality of life," said Abraham Funchess, director of the Waterloo Commission on Human Rights.
The group started a 25-state tour, "We Must do MORE," in September and will conclude in May, followed by the Mass Poor People's Assembly and Moral March on Washington on June 20 in Washington, D.C. Funchess is on the group's education coordinating committee, he said.
"We want to fight poverty," Funchess said. "We are also concerned with the Voting Rights Act and gerrymandering, because this abridges freedom."
The 25-state tour will make a stop in Des Moines from 7-9 p.m. on Wednesday at First Christian Church at Drake University, 2500 University Ave., Des Moines.
Tickets to ride the bus from Waterloo to Des Moines and back are $10. Attendees are asked to meet at the Allen College parking lot at 3:30 p.m. Wednesday, with the bus leaving at 4 p.m. The bus will return to Waterloo at approximately 11:30 p.m. that evening.
Those interested should register with Shelly at the Waterloo Commission on Human Rights by calling (319) 291-4441. The last day to register is Monday at noon.
Get local news delivered to your inbox!
Subscribe to our Daily Headlines newsletter.