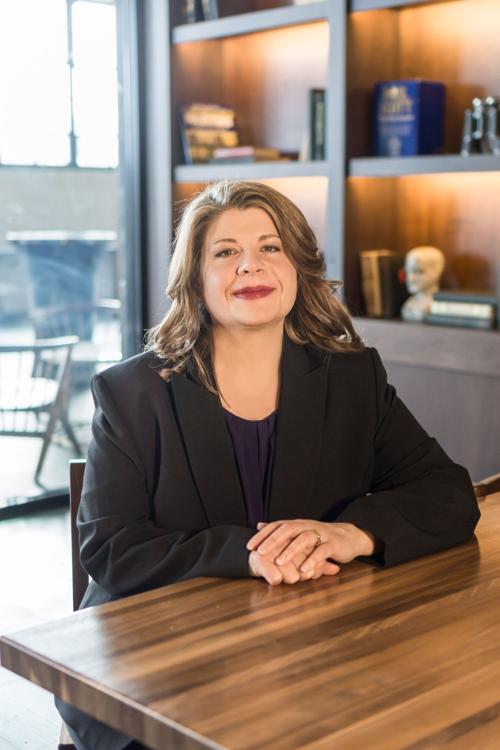 WATERLOO -- Billie Jo Heth isn't exactly excited to be running against her boss, Grant Veeder, for county auditor.
In fact, when Heth decided to run she assumed Veeder -- a Democrat who is seeking his ninth term as auditor of Black Hawk County -- would have been ready to step down.
"Honestly, I didn't think that Grant was going to run again, because it's been 30 years," Heth said. When she found out he was, "it wasn't an easy decision to make."
Heth, who has worked for nine years as an auditor with the Iowa State Auditor's Office and at the county auditor's office since 2016 as its payroll and accounting manager, doesn't particularly like the political side of becoming county auditor.
"I'm not a politician, I'm an accountant, and you can tell," Heth said.
In blue Black Hawk County, she prefers people think of her less as a Republican and more as an independent voice.
"Not being in politics until now, I think that I can be independent," Heth said. "I think that that would be really healthy for our office."
Heth also said she thought she could bring her experience and fresh ideas to the position.
"I think it's just good for voters to have the choice," she said. "I don't want (the campaign) to be negative, because I think Grant is a nice guy. I just saw an opportunity, and I'd just like to make our office the best it can be for the staff and everybody else."
Her experience has more to do with the financial side of being county auditor -- things like payroll, processing claims and the financial audit -- than running elections, something Heth admitted she's not entirely up to speed on.
"For the day-to-day, a lot of what our office does is financial," Heth said, noting she estimated it was 80% of the office's responsibilities. "And, honestly, I think that part of the office has not been as much of a priority, I would say, for the current auditor."
Heth noted she was the sole accountant in the county auditor's office, and if elected she would have to hire her replacement, meaning there would be two sets of eyes on things like "opportunities for savings" from invoices and vendors.
"The financial audit is a huge undertaking, and having another (accountant) when you're dealing with taxpayer money is really important," she said.
She noted she would also like to see Black Hawk County join other counties in having an "electronic checkbook" on its website.
"Then taxpayers could see what kind of expenditures that we have," Heth said. "I think it would be good for taxpayers to see that."
Heth said she had initial concerns that she brought up with Veeder on a few election changes this year, including a mass absentee ballot request form sent to all registered voters for the primary as well as the general election this year.
"If we did a mailing, and then others were doing mailings, and then the (Iowa) Secretary of State was also doing a mailing, I thought that would be confusing," Heth said. "And we do get a lot of calls, but for the most part it sounds like our election office is really glad that they made that decision."
She also was concerned about security around the new drop box for those absentee ballots in front of the county courthouse, but noted there was a "lot of activity" around the drop box and she's ultimately glad it was installed.
If elected, Heth said she may consider a more permanent solution for dropping off ballots, like "a slot through the building" instead.
"I don't know that I would want to put drop boxes anywhere else, unless I knew that it was secure," she said.
Get local news delivered to your inbox!
Subscribe to our Daily Headlines newsletter.