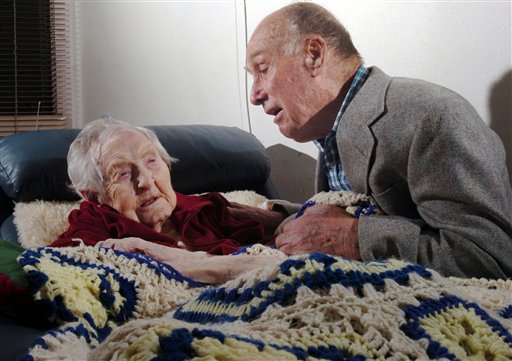 IOWA CITY (AP) - The oldest person in the United States has died at age 114.
Neva Morris died at a nursing home in Ames at about 4 a.m. Tuesday.
Morris' family says in a statement that she led a "long, charitable and wonderful life."
Only one of her four children, a son in Sioux City, Iowa, is still alive.
A staffer at the North Crest Community home in Ames says Morris' son-in-law was with her when she died.
Morris became the oldest living American on March 8, when a 114-year-old New Hampshire woman died.
Morris' son-in-law said in March that she had vision and hearing loss but was able to participate in limited activity at the nursing home.