WATERLOO -- The entire state of Iowa, as well as large swaths of the Midwest, remains under a wind chill warning as dangerously -- and almost certainly record -- cold temperatures descend from the Arctic.
An "extended and rarely seen outbreak of extreme cold" will hang around the state through Thursday morning, with a "reinforcing arctic air mass" set to arrive Tuesday afternoon, according to the National Weather Service bureaus in Des Moines and La Crosse, Wis.
"We kind of got the first punch (Monday)," said meteorologist Allan Curtis with the NWS Des Moines bureau. "Round two is pretty much (Tuesday) afternoon and evening."
Before Tuesday afternoon, wind chills will be between minus 15 to minus 30 degrees. After the air mass arrives, it will drop those temperatures down to minus 40 to minus 60 degrees, which will last through Thursday morning, according to the forecast.
"(Wednesday), by far, is going to be the worst day," Curtis said.
In these conditions, frostbite can occur in one to two minutes on exposed noses, ears and fingers, said Dr. Stacey Marlow, an emergency room physician at UnityPoint Health-Allen Hospital.
"We see frostbite injuries every year in temperatures far higher than what's coming," she said. "Unfortunately, we expect to see quite a few cases of frostbite" in the next few days.
Infants, children and the elderly are especially vulnerable because their bodies are less able to regulate temperature.
"Also we see a lot of people who do drugs or drink in excess and do not realize how dangerous this is," Marlow said. "We have college-age kids who think they can walk home from the bar and end up with frostbite.
"Once that tissue is damaged it cannot be saved. All of these injuries are permanent. There is nothing we can do to reverse the damage. Those fingers and toes are lost. They will fall off."
Dealing with cold
In downtown Waterloo, city officials suspended enforcement of parking meters through 5 p.m. Friday.
"The heavy amounts of snow and extreme temperatures are making the most common tasks dangerous," Mayor Quentin Hart said in a statement. "Suspending the meters will make it quicker and easier for those doing business and living downtown to get out of the cold. This is one way we can help our residents and visitors be as safe as possible during this extreme weather event."
Schools remained closed Tuesday and Wednesday in nearly every district in Northeast Iowa. The University of Northern Iowa and Hawkeye Community College also shut down classes due to dangerous cold. Many businesses were also announcing on Facebook they would be closing early to get employees home.
In Northeast Iowa, a wind chill warning was in effect until noon Thursday for Allamakee, Black Hawk, Bremer, Butler, Chickasaw, Clayton, Fayette, Floyd, Franklin, Grundy, Hardin, Howard, Marshall, Mitchell, Tama and Winneshiek counties in northeast Iowa. Wind chill is the combination of cold air temperatures and wind speeds. A wind chill warning means that combination can create dangerously low wind chill values, according to the NWS.
Wind chills of down to minus 60 degrees were forecast, with the coldest wind chills Tuesday night into Wednesday morning, according to the NWS. 
"I've never seen anything like this," said Grace Fee, social ministries coordinator for the Salvation Army in Waterloo. The organization's shelters are open around the clock right now for those with no warm place to go.
"Our shelters have been going 24/7 for the last two weeks," Fee said. "Normally the men's shelter closes during the day but we've been keeping it open and that will go for the foreseeable future."
The Salvation Army will be open from 9 a.m. to 1 p.m. Wednesday for anyone who needs warmth and a meal. It likely will be a slow day, Fee said, because many clients get there via MET Transit, which has canceled route service on Wednesday.
"If people are coming to us, we want to make sure they are safe getting here," Fee said. "If you don't have a vehicle or a ride, do not attempt to walk to us. It will be too dangerous."
MET Transit authorities will decide on Wednesday whether they'll resume routes on Thursday, according to their website.
Food assistance
Other social service agencies are also feeling the chill.
The Northeast Iowa Food Bank will be closed Wednesday and open later in the day Thursday.
"Keeping people safe, that's our first priority," said Barb Prather, food bank director. "We just can't risk the safety of somebody coming out in the cold tomorrow."
Because local schools have been closed, children who participate in the food bank's BackPack Program haven't received their meals in several days. The program, in collaboration with schools in a 16-county service area, provides chronically hungry children with backpacks filled with food to sustain them over weekends and school holidays.
Some of the backpacks have been delivered to students' homes, but most sit and wait for the arctic winds to blow past.
"Once we're open and ready for business, we'll be working with schools to make sure more backpacks get delivered," Prather said.
Records could fall
Although wind chill records are tough to capture, it's likely Waterloo will break air temperature records, Curtis -- the NWS meteorologist -- said.
The previous record low for Waterloo on Jan. 30 is minus 24, set in 1951, and the forecasted low for Wednesday is minus 28. And the coldest Jan. 31 is minus 27, set 101 years ago in 1918, while the forecast for Thursday is minus 30.
"Those are the two most likely records to fall," Curtis said.
Another possible record: The "maximum minimum" temperature for Jan. 30, or the coldest high temperature for the day, was minus 6 set in 1996. The forecasted high for Wednesday, meanwhile, is minus 15.
Though it's not as likely, there's one more record low that could fall -- the all-time record low temperature for Waterloo, set Jan. 16, 2009, at minus 34 degrees.
"If you happen to get unlucky and hit negative 35, that would be an all-time record," Curtis said.
Strong winds from the northwest will also create areas of blowing snow in northern and central Iowa, which can lead to slippery roadways and reduced visibility of a mile or less at times, according to the NWS.
Local public libraries, normally places to keep warm for the homeless during the day, will close early and not be open at all during the coldest days. Cedar Falls and Waterloo libraries both announced they would close at 5 p.m. Tuesday and be closed all day Wednesday, with no late fines until Feb. 4. Waterloo's library will reopen at noon Thursday.
Pet care
The NWS advised people to avoid time outdoors, and local veterinarians say the same for pets.
There is absolutely no excuse for pets to be outdoors in brutally cold weather, said Dr. Tom Taylor, owner of Den Herder Veterinary Hospital in Waterloo, who advised owners to keep dogs and cats inside.
For potty breaks, "as soon as your dog is done doing their business outdoors, get them back inside," Taylor advised.  
Keep them leashed for the trip outdoors, or if the yard is fenced in, don't just open the door and let them go, he said.
"Watch them. Know exactly where they are and don't get distracted by other stuff. Wait for them to go to the bathroom, and then get them back in," he said. 
Have your own coat and boots on in case you need to rescue your dog, he said.
Pets' cold tolerance can vary by breed, activity level, age and health, says the American Veterinary Medical Association. Just because your dog or cat has a fur coat doesn't mean they are not susceptible to cold temperatures. Even dogs bred for cold weather should not be left outdoors for an extended amount of time.
"There's not a dog house warm enough to keep a dog warm when it gets this cold," Taylor said. "If it's too cold or windy to leave the dog house, they'll pee in the dog house and freeze to the bottom of the dog house. Blankets get wet and cold. The dog can't move around to get warm.
"People may have a heated dog house or water dish, but there's too great a chance for failure, too many variables," Taylor added. 
Waterloo Animal Control has two full-time and two-part officers who will be busier than normal the next couple of days checking on animals that may be outdoors, said Sandy Greco, who oversees that department.
"We are busy already. We're getting a lot of calls and emails, and we answer every one," she said.
Greco said concerned neighbors and citizens who see an animal left outside in bitter cold conditions should call 319-883-0797. If an officer is busy and can't answer, callers should leave a message.
"The most important information to give us is the address," Greco said. "That will help us tremendously, especially if it's dark outside or we need to go down an alley." 
Staying warm and safe inside requires some strategy also. Lindsey Nissen, director of service for Young Plumbing & Heating in Waterloo, said maintaining a steady indoor temperature during the cold snap is best for your furnace.
Nissen advised residents raise their home's thermostat by one to two degrees and temporarily disable any setbacks they have programmed. Many thermostats allow you to set back the temperature during the day while no one's home or at night while you're sleeping, but that's not good advice when it's this cold.
"Your furnace will have to work harder" to catch up after a setback, she said.
Nissen also suggests sealing drafts on doors -- a rolled-up towel in front of the door, for example -- to keep cold air out. Additionally, make sure all of your heat registers are open and not blocked, keep interior doors open to allow warm air to circulate throughout the house and make sure your furnace is operating with a clean filter, she said.
To protect water pipes, open cabinet doors under sinks to allow warm air to reach the pipes. Turn on faucets to a drip to keep water flowing, Nissen said.
"If you start seeing your pipes freezing, you want to slowly warm it up with a hair dryer," she said. "The slower, the better. That pipe has been freezing and expanding, and if you warm it too quickly, it can burst."
WATERLOO – Freezing temperatures played a part in a sprinkler break that sent water cascadin…
Nissen warns residents to not use their stoves or oven to help heat the home: "It's a fire hazard."
Home, car needs
Young Plumbing & Heating has 25 technicians ready to handle the inevitable calls that will come during the polar vortex. The company is taking precautions to keep them safe during service calls in the anticipated record-breaking weather.
If technicians have to go outside for a call, they must do so in pairs.
"There has to be someone with them at all times while working on a (outside) unit," Nissen said. Additionally, "keep the vans gassed up, keep the phones on and take breaks from the cold."
If you must go out, make sure the vehicle you're in is prepared to safely transport you.
Keeping your gas tank full may be the most important thing you can do.
Jim Albus, service manager at Rydell Chevrolet in Waterloo, offers that advice to vehicle owners as frigid winter weather grips the area.
"There's a lot of moisture in ethanol, and keeping it full can prevent the gas line from freezing," Albus said.
A full tank prevents condensation from freezing and icing up the fuel line.
"Plus, if you're stranded, you have extra fuel to stay warm," he said.
Using an isopropyl alcohol fuel additive such as Heet can be helpful if the tank is regularly run low or sub-standard gas is used, said Jim Lind, owner of Jim Lind Service in Waterloo.
"If you're using quality gasoline and keeping the tank full, you don't need to use it," he said.
Make sure antifreeze and other fluids like brake and transmission fluids are properly filled.
Tires should be properly inflated for traction, safety and handling. For every 10 degrees of cold temperature, tires will drop 1 to 2 pounds of pressure, according to Goodyear.
"Cold weather zaps the air pressure; it contracts and drops. You may have 35 PSI and all of a sudden, it's 15 pounds. You may think you have a leak, but it's the drop in pressure," Lind said.
If your car battery is more than five years old, it's a good idea to replace it, Albus said.
"Batteries have gotten better, but some cars have smaller batteries that won't last five years," Lind said. "People know, they may have it in the back of their mind that it's time to replace their battery," and it's better to do it before the engine doesn't turn over.
Protect your car by parking it in a garage or out of the wind, if possible. Start and let your car warm up for 15 minutes before driving, Albus recommended.
"You're warming up the oil. When it's cold, oil gets thick as molasses. Cold oil can't lubricate any engine parts. Cold things can break. So letting the car warm up thins the oil and gets it moving through the engine," he said.
Remember to warm the car with the garage door open.
Even after the motor is warmed up, "cool it. Don't drive your car like you stole it. Drive like a responsible adult who has to pay for the repairs," Lind said.  
Rydell experts Albus and Dave Brenden, Rydell Marketing Department manager, advise people not to roll down car windows in the cold, or they could break.
"Motors can break on electric windows. Before you leave on a trip, make sure windshield wipers are not stuck to the window, or you could burn up the wiper motor trying to get them to work," they said.
Use common sense. Keep a shovel in the car, extra boots, gloves and hats or other warm clothing and a blanket. Nonperishable food like peanut butter and crackers and water are also helpful. Make sure your cell phone is fully charged; keep a car charger in the glove box, if possible.
Across the area, car service departments are geared up for an uptick in service calls. If your car does break down, call for help and stay inside your vehicle.
In addition to the cold, up to an inch of snow may fall on most of northern Iowa in the next three days, according to the NWS.
But there's a silver lining: Thursday's high is 0 degrees, and this weekend's highs are in the mid to upper 30s -- above zero.
"Thursday is a slow climb out of that pit of despair," Curtis said.
This article was written by staff writers Melody Parker, Meta Hemenway-Forbes and Amie Steffen.
Photos: Latest snowstorm, cold
022519kw-weather-art-03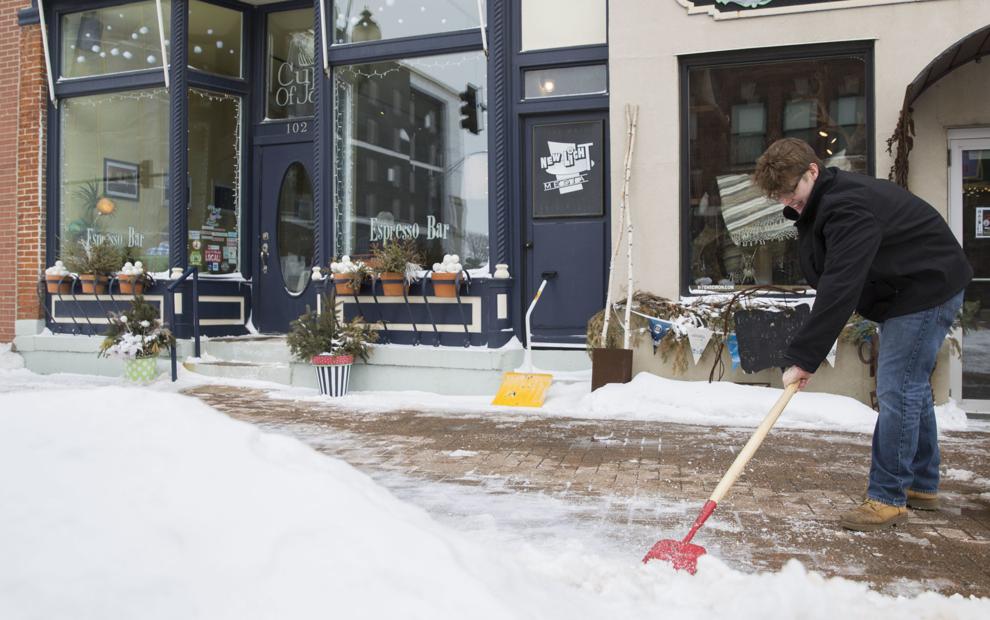 022519kw-weather-art-01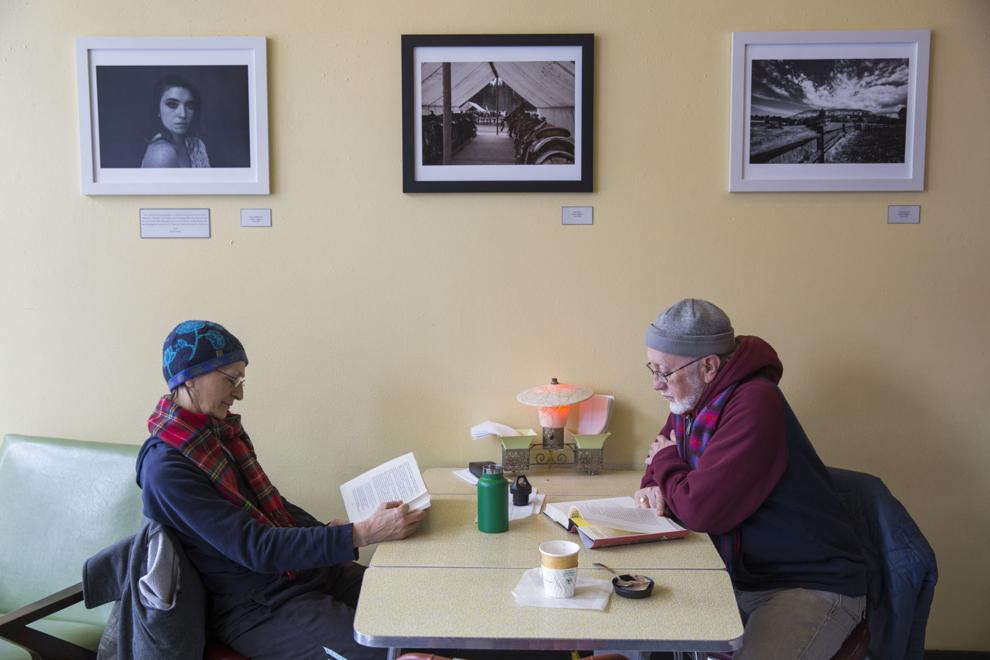 022519kw-weather-art-02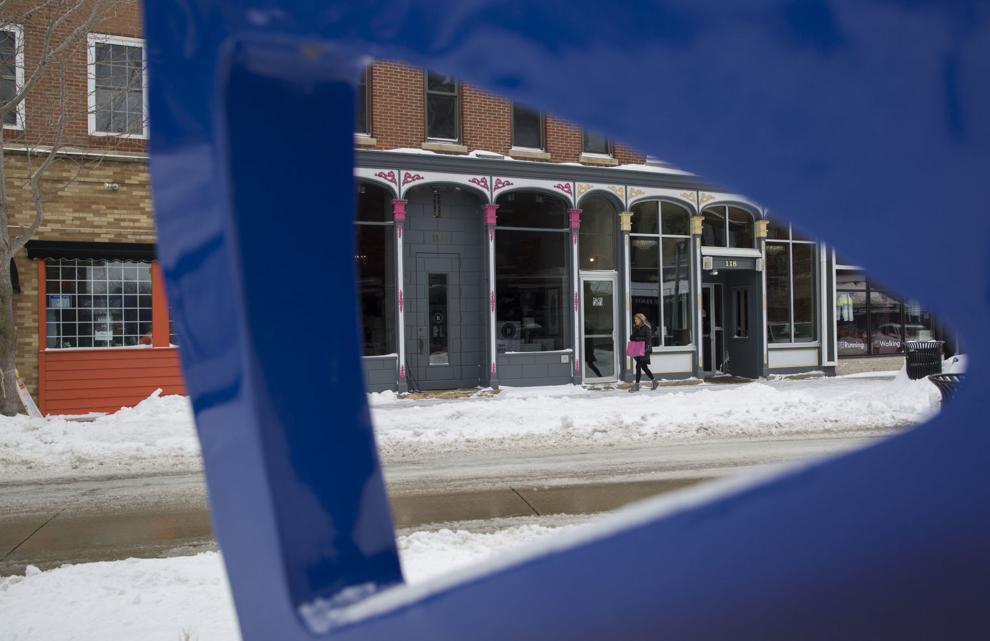 022519kw-weather-art-04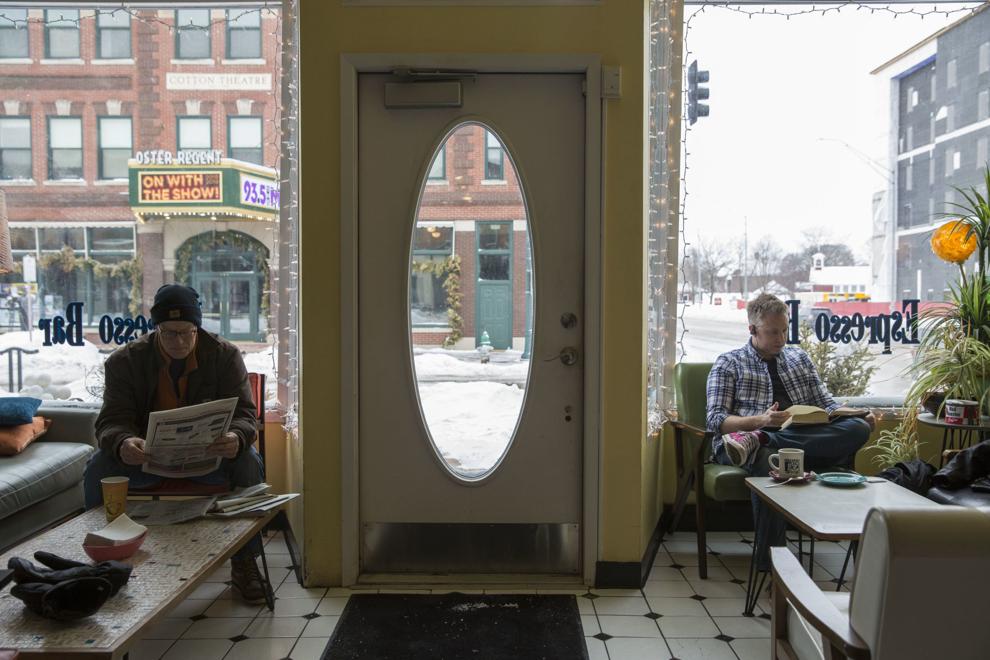 022419ap-mohs-cresco-snow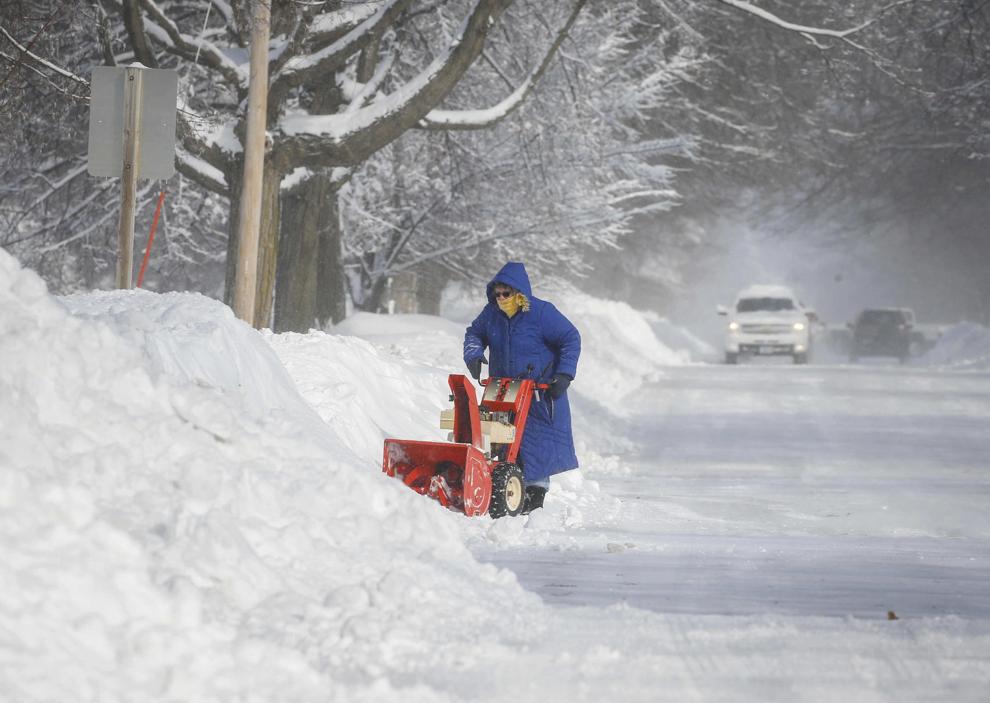 022419ap-barnhart-snow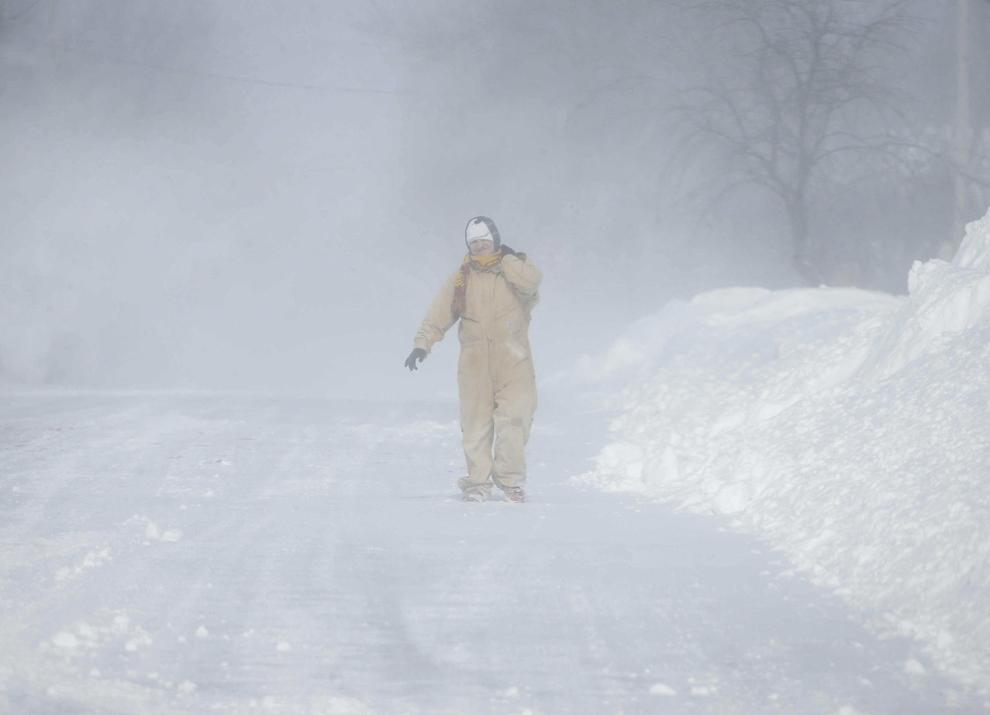 022419tn-winter8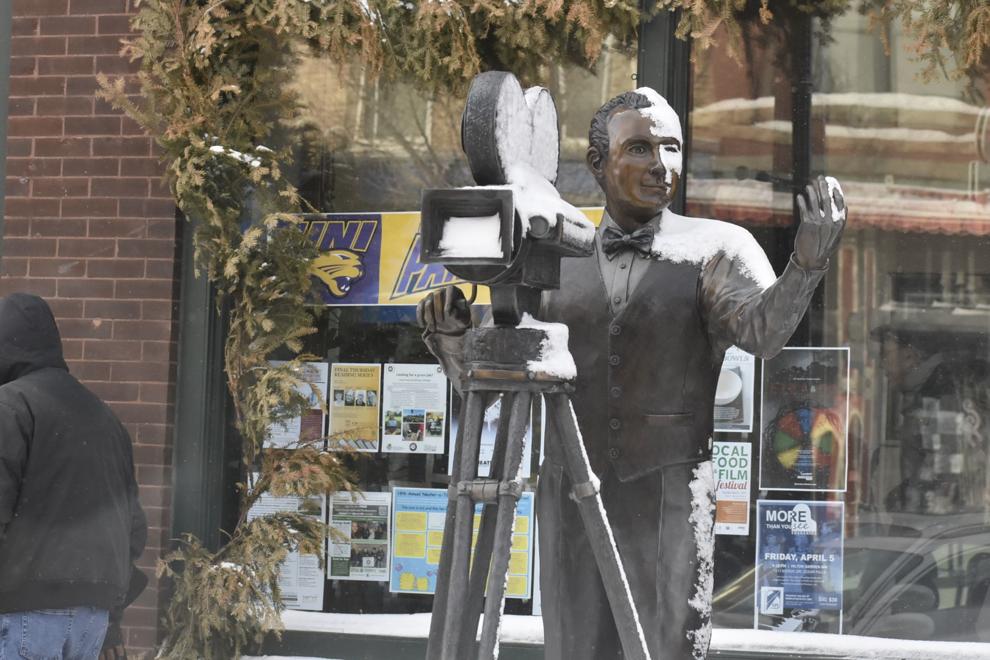 022419ap-snow-cresco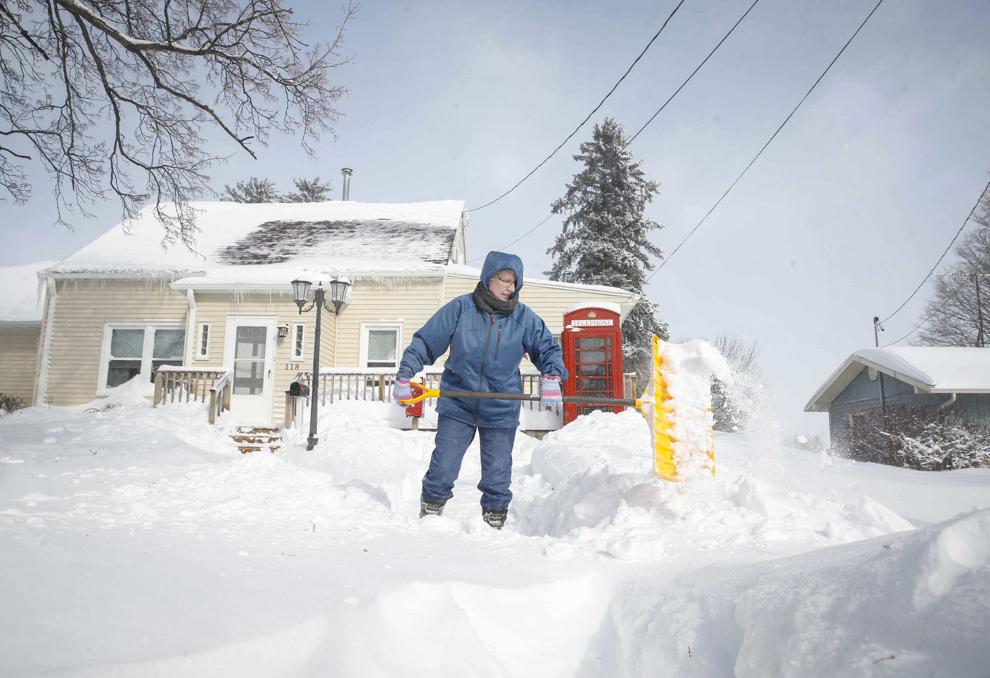 022319bp-wild-art-snowman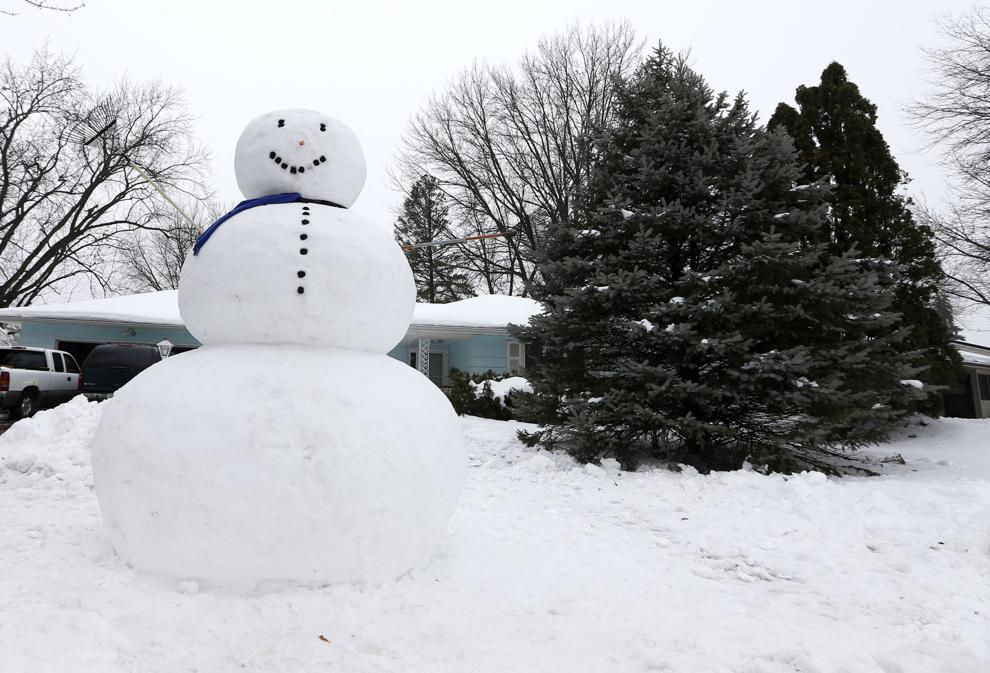 A GLAZY SHADE OF WINTER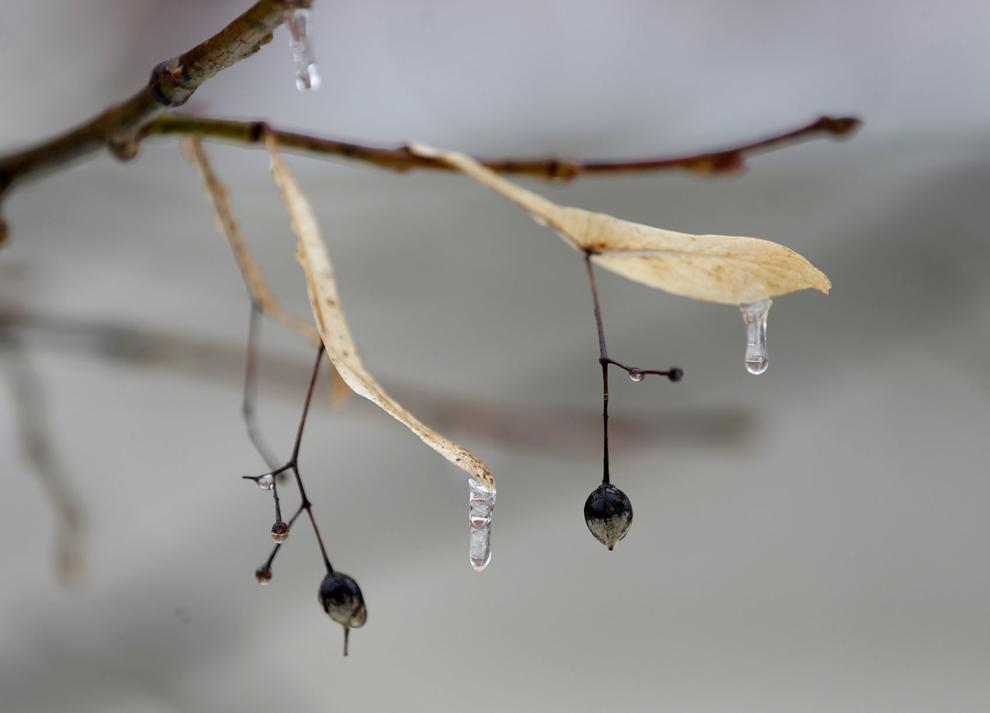 022419tn-winter4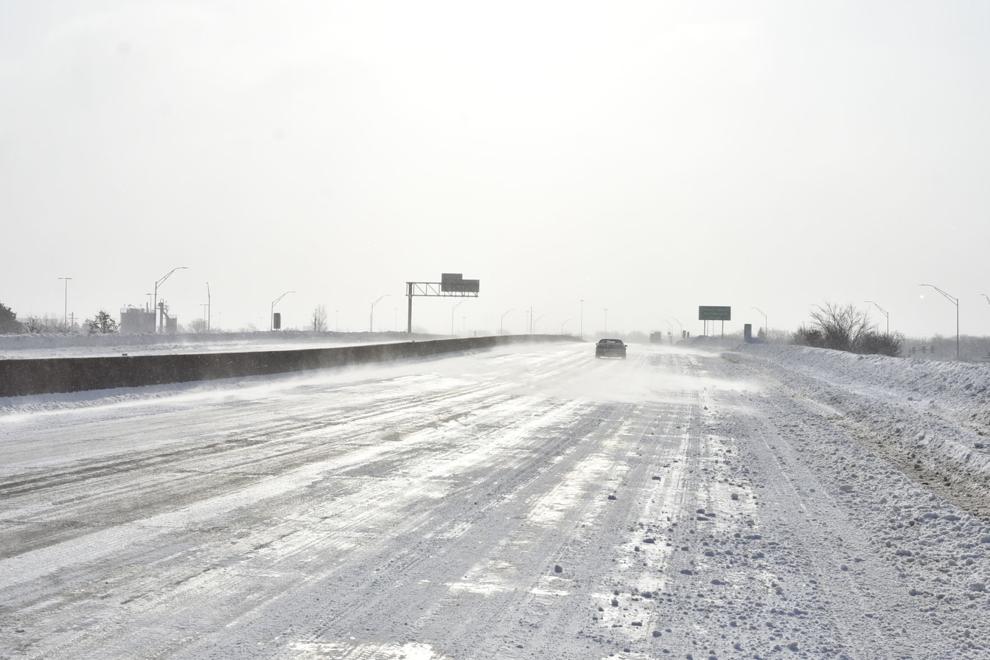 022419tn-winter10
022419tn-winter6
022419tn-winter5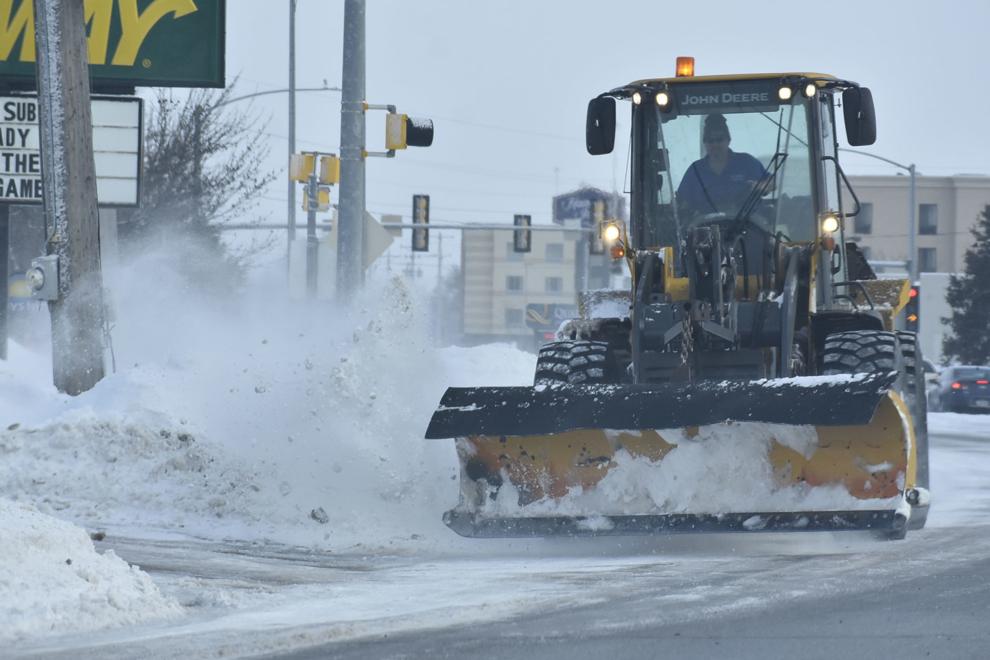 022419tn-winter7
022419tn-winter9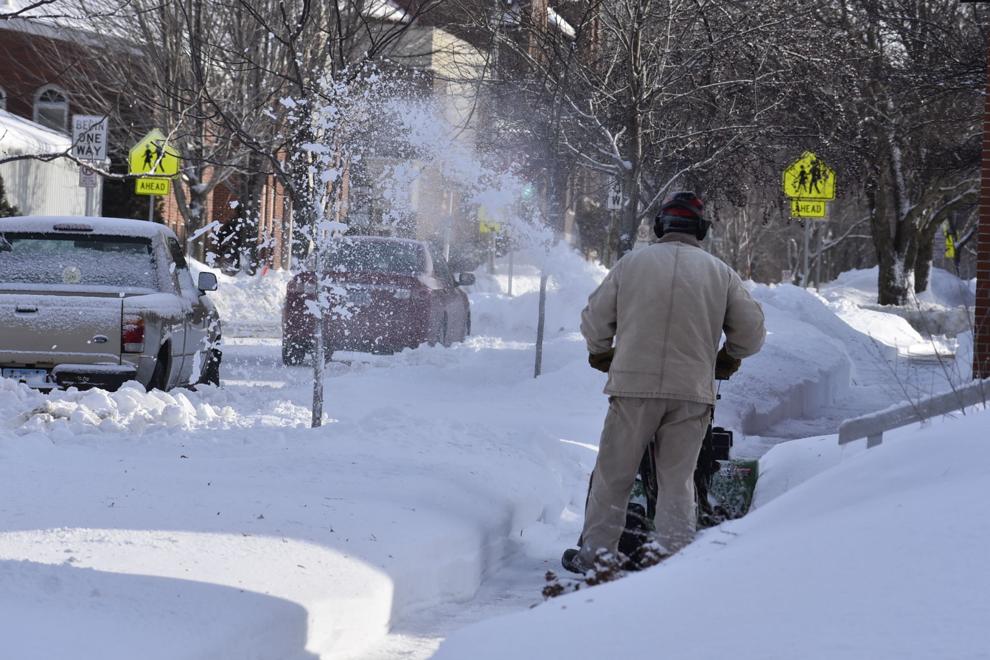 022419tn-winter2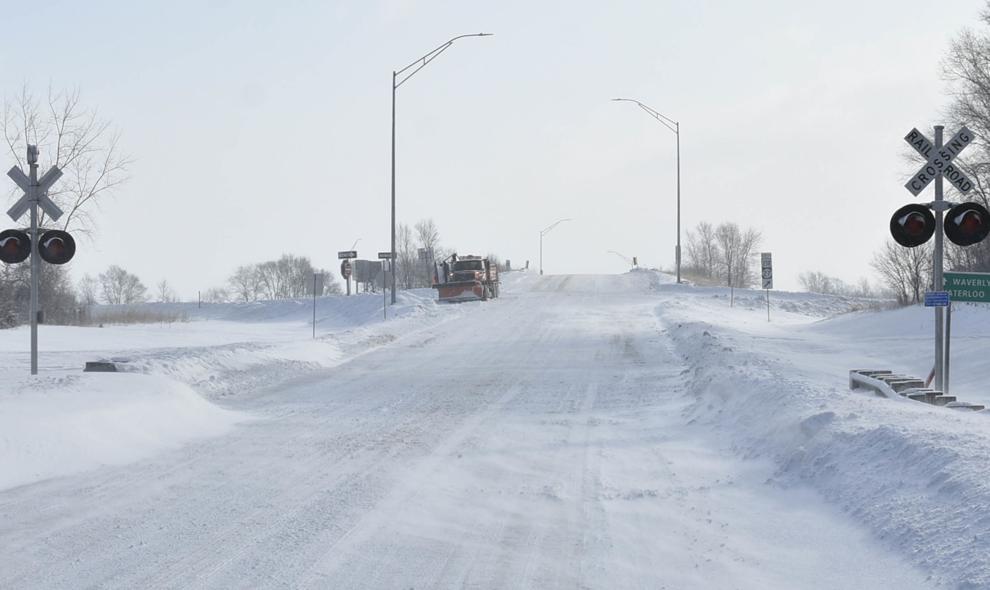 022419tn-winter4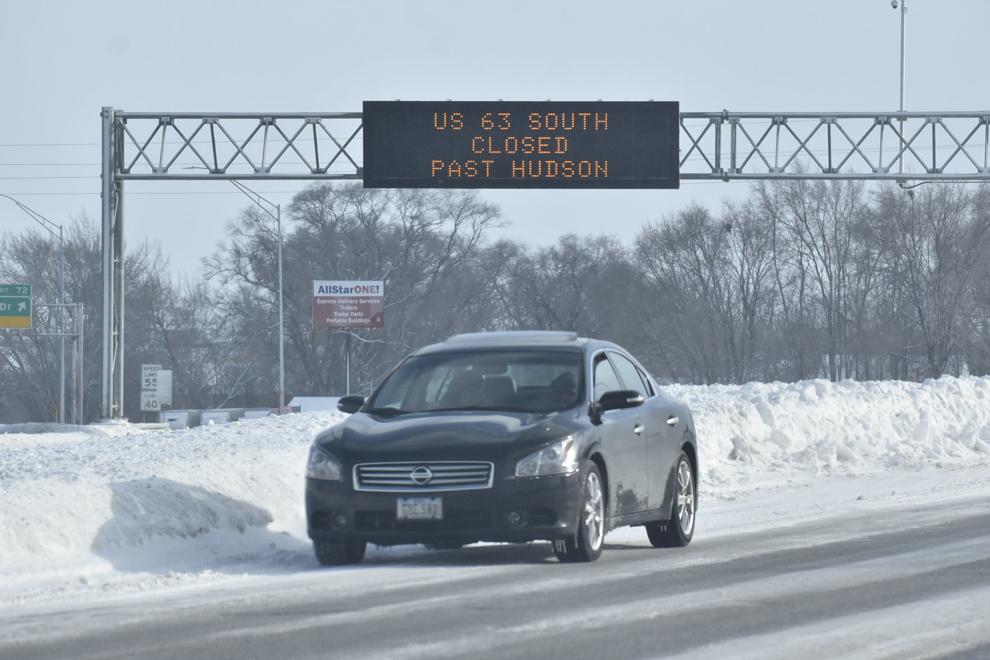 022419tn-winter1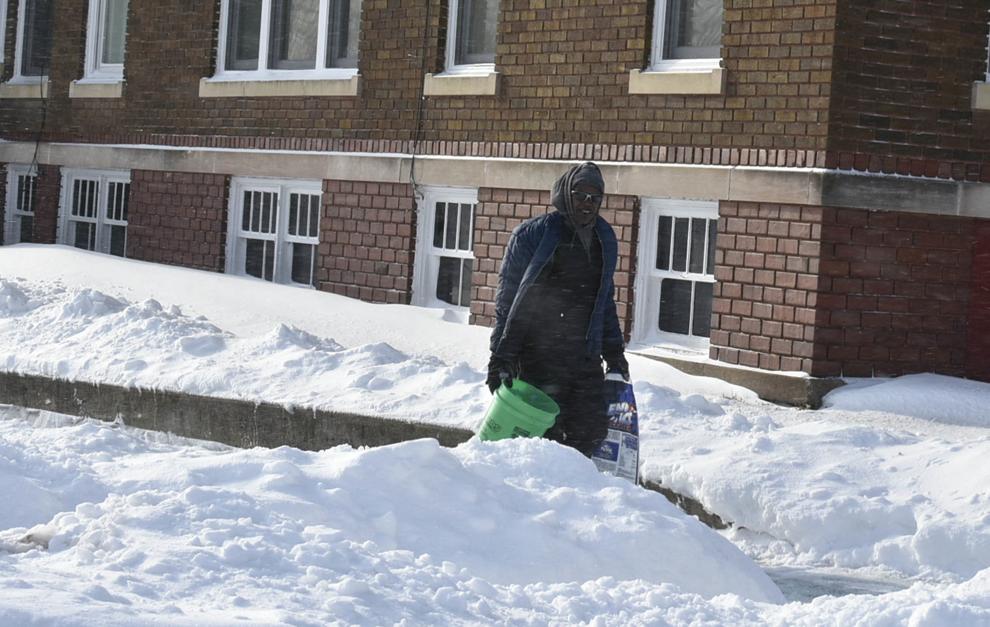 022419tn-winter3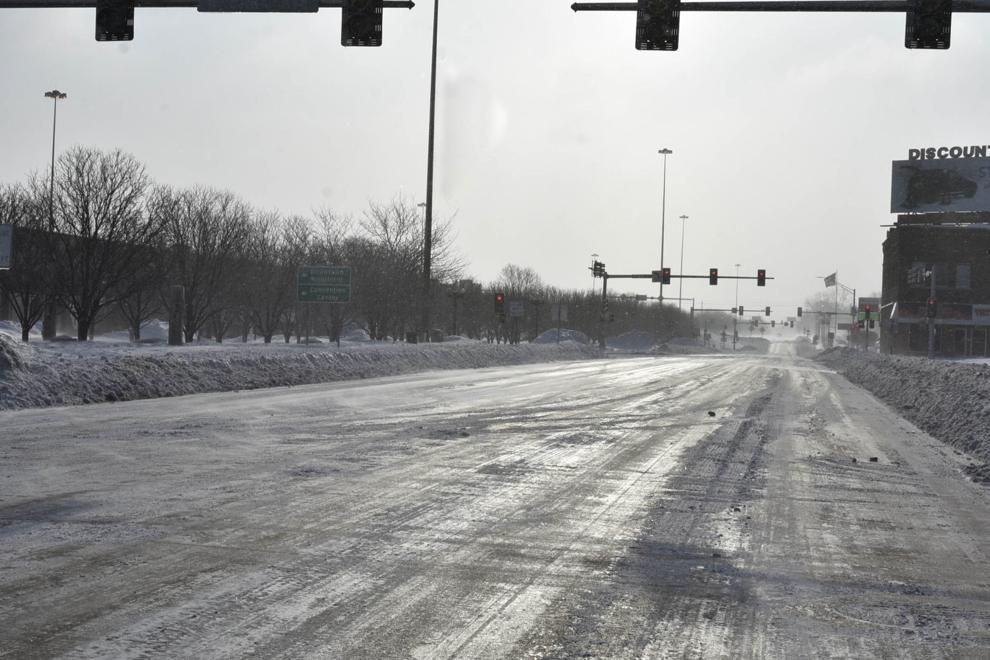 021219kw-ice-fishing-01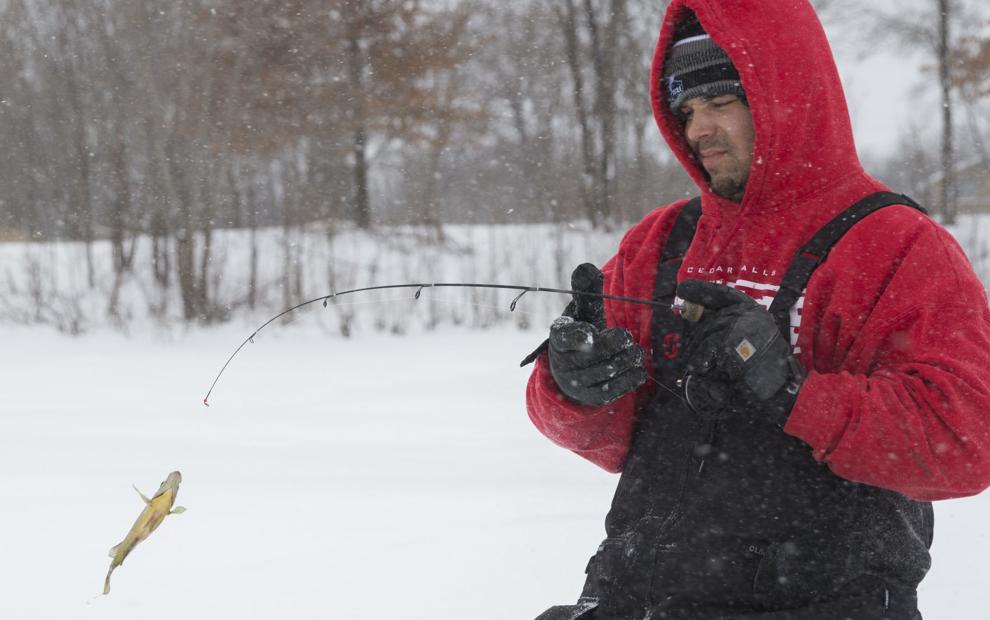 021219kw-ice-fishing-03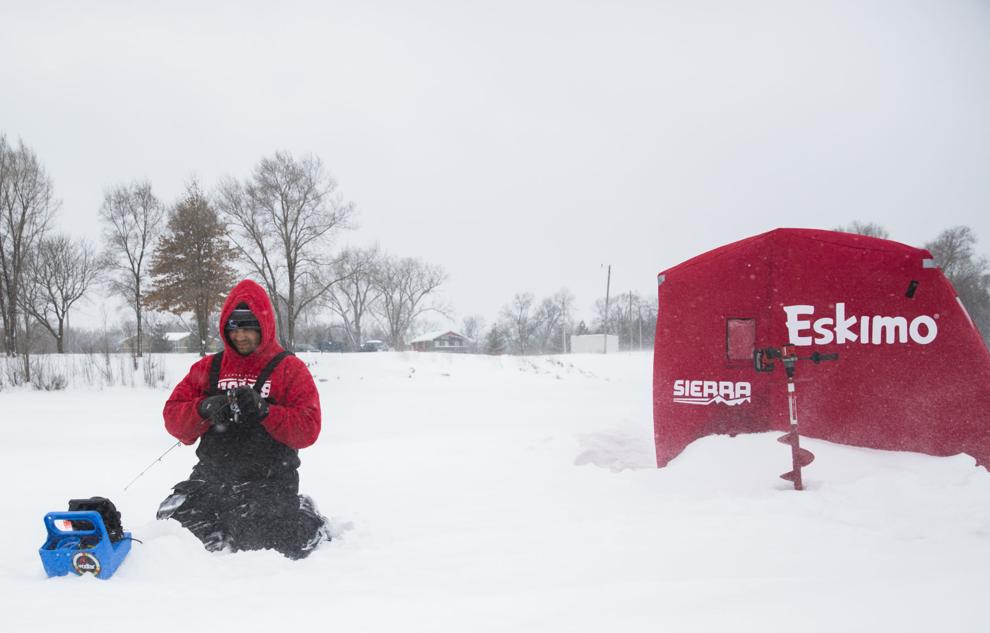 021219kw-ice-fishing-02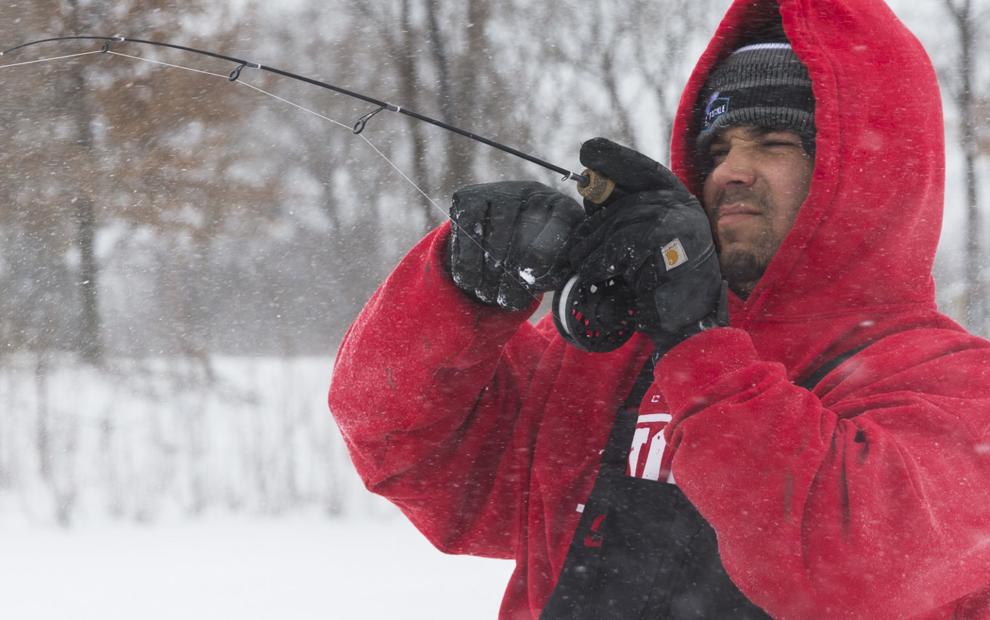 021219tn-winter4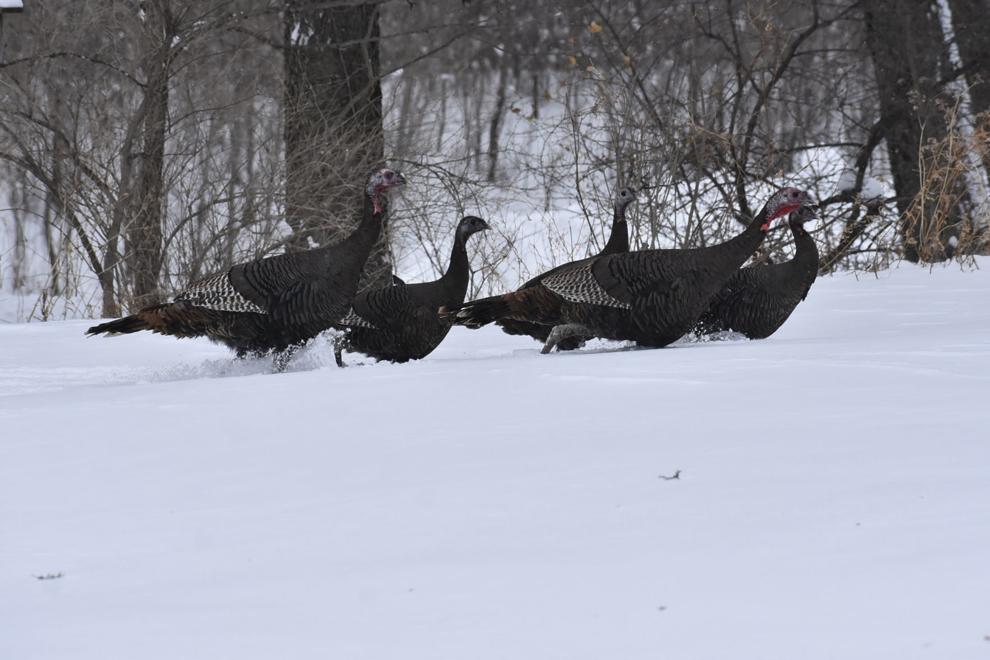 021219tn-winter5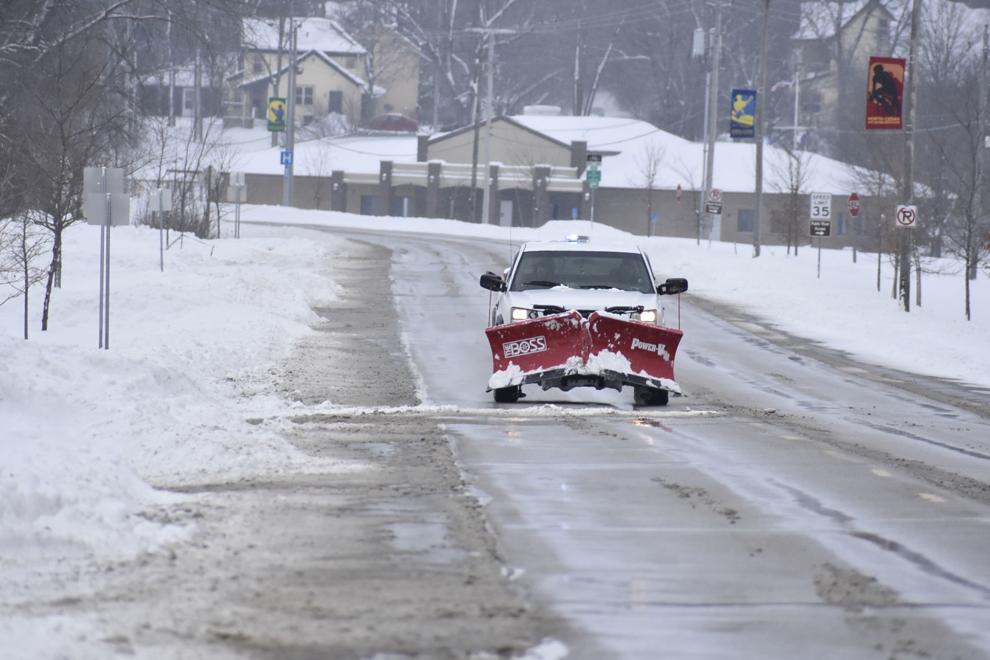 021219tn-winter6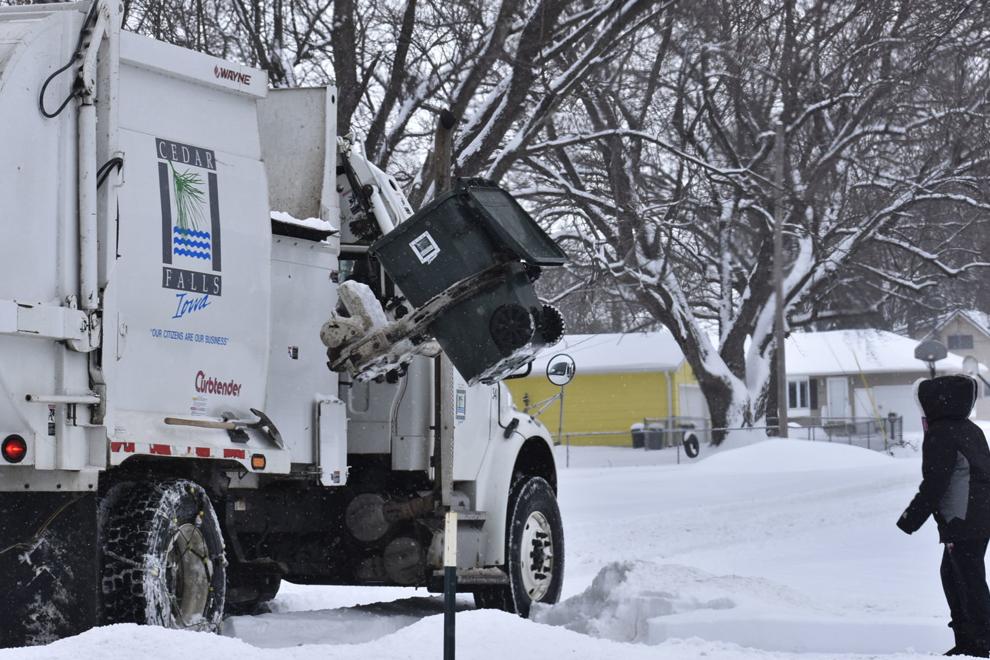 021219tn-winter2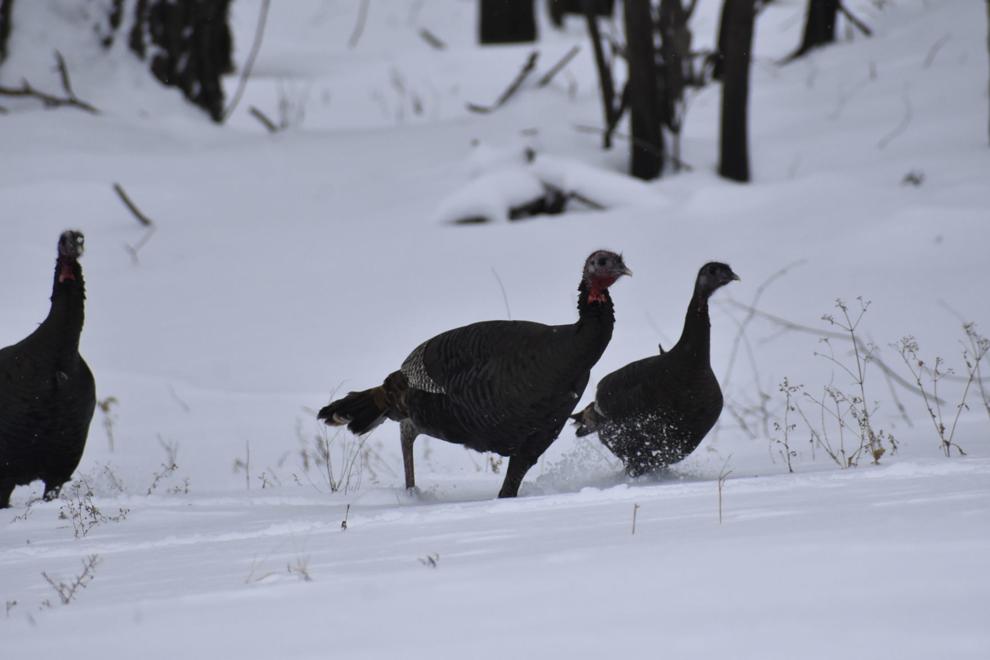 021219tn-winter1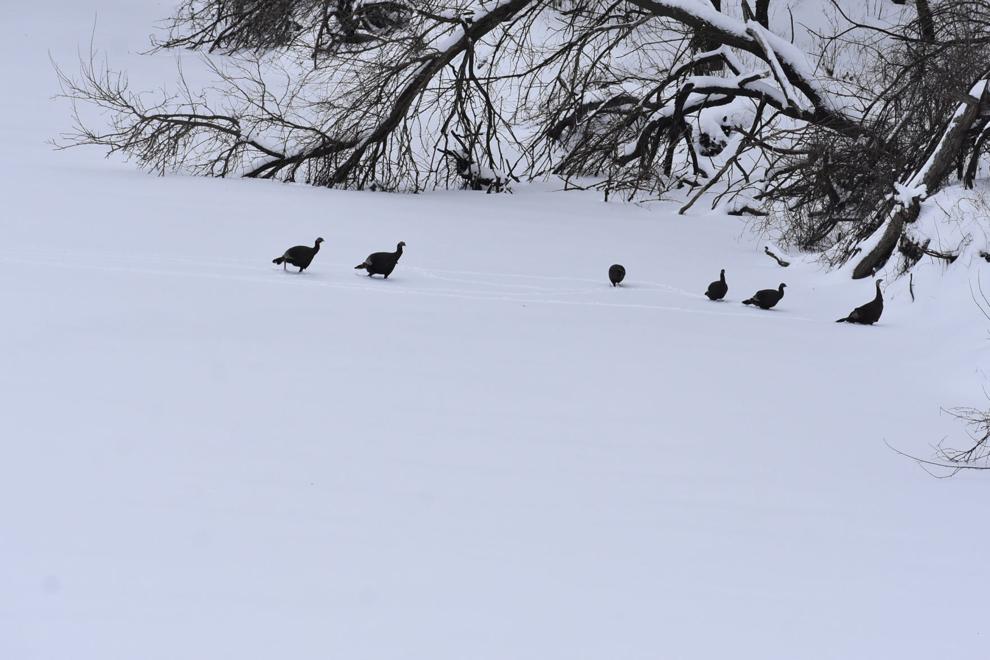 021219tn-winter3
021219bp-weather-art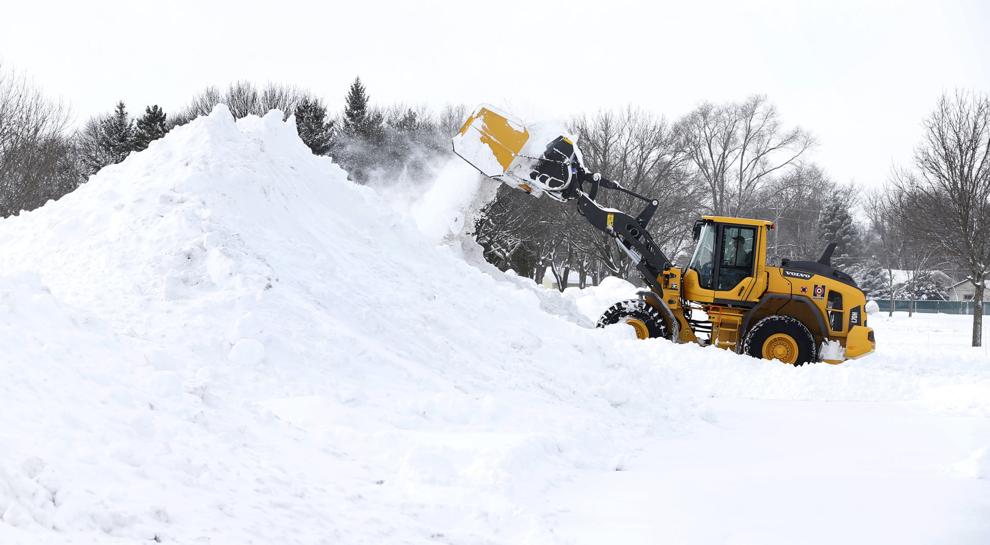 021219bp-weather-art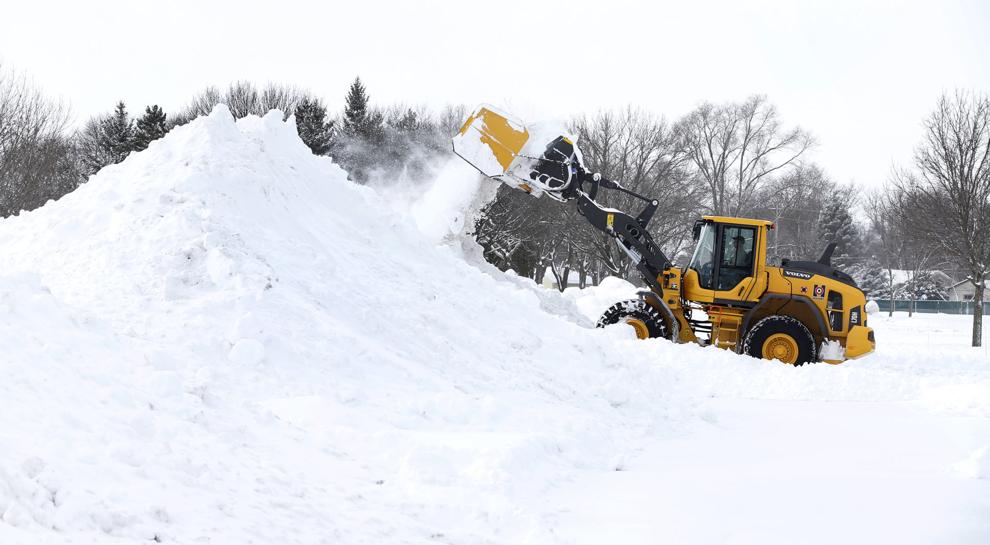 021219ho-snow-push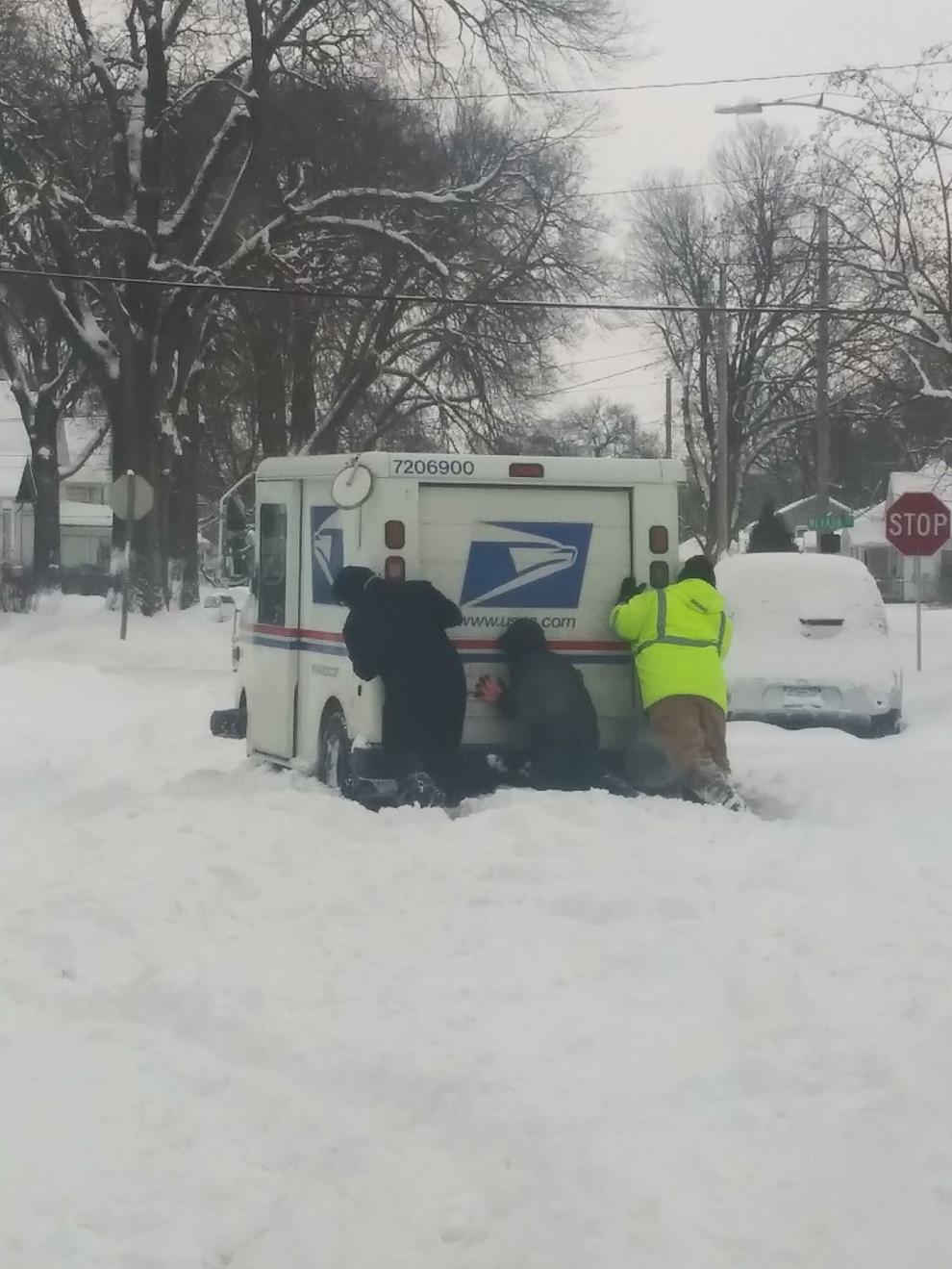 021219jr-snow-2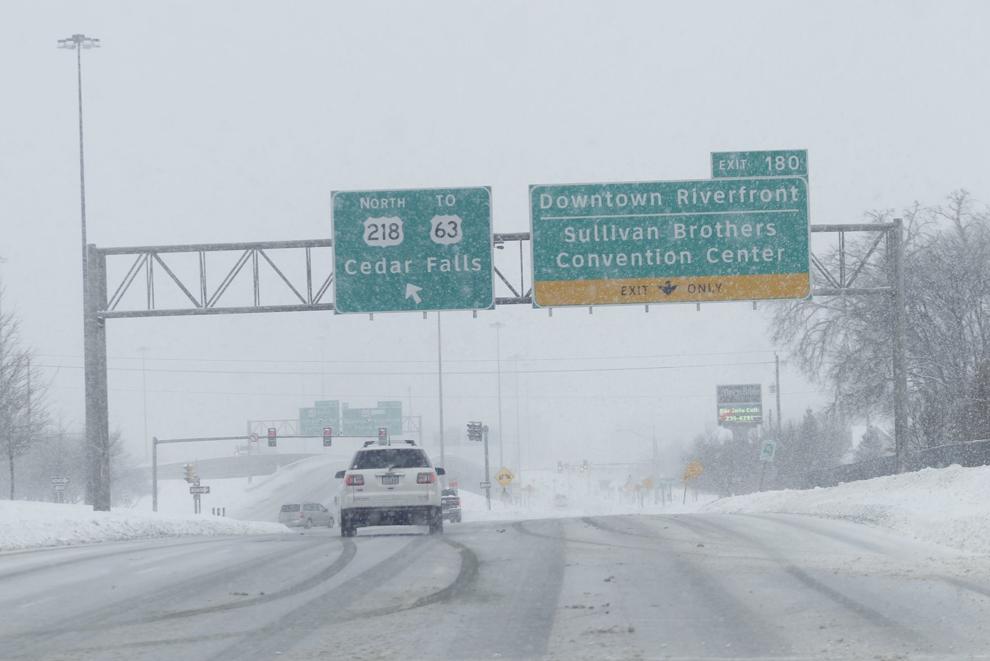 021219jr-snow-3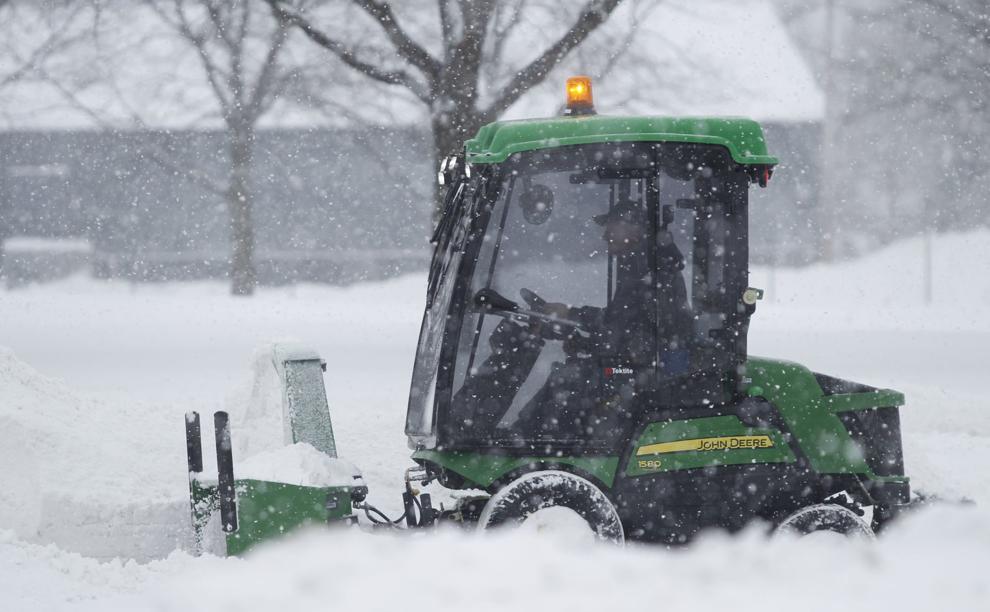 021219jr-snow-1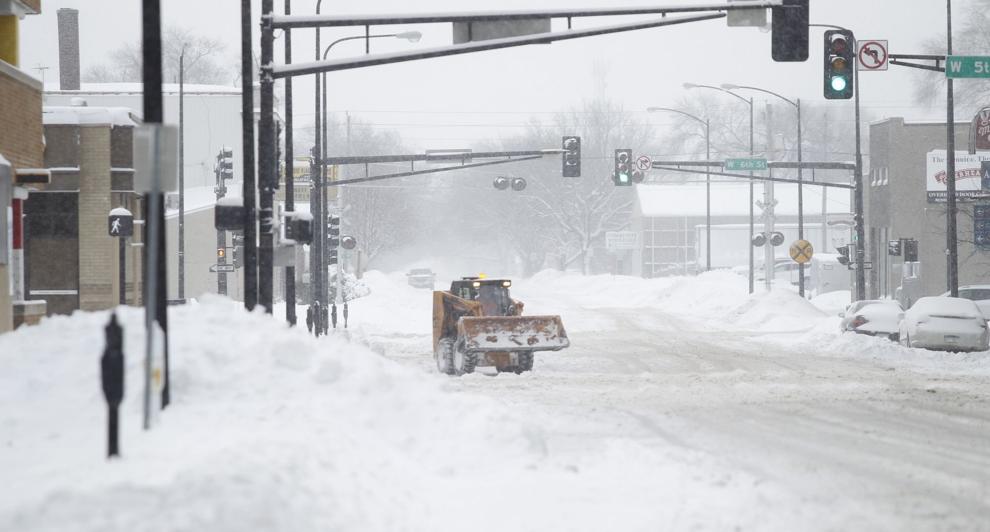 013119bp-weather-art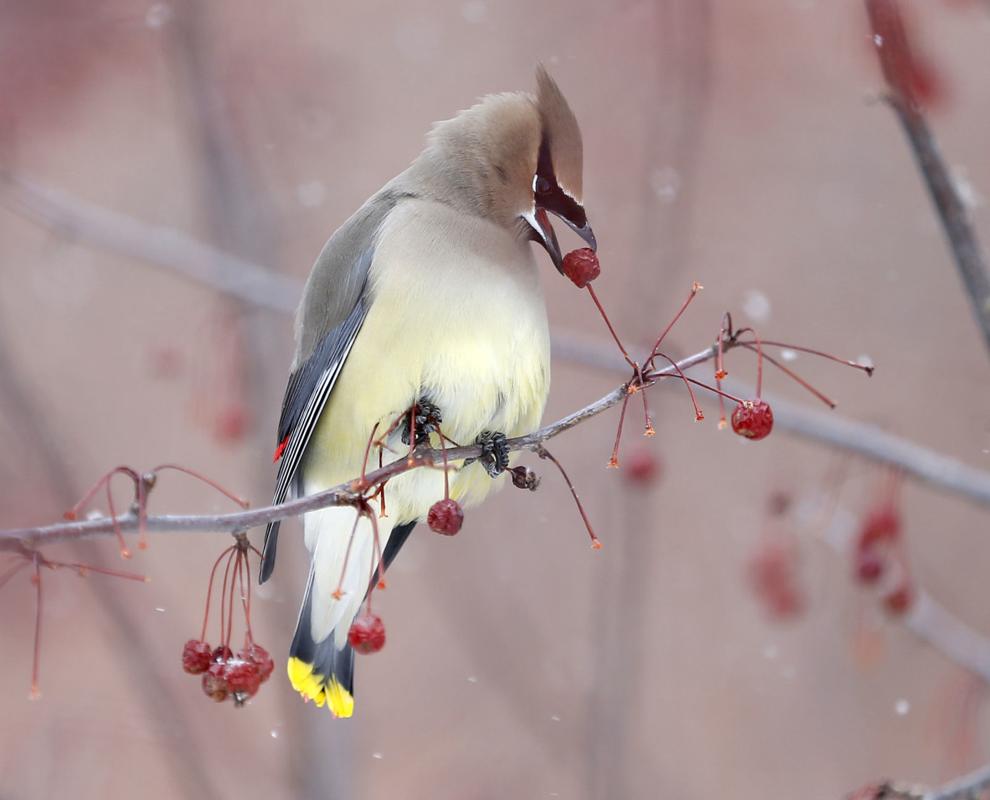 013119kw-waiting-for-bus-01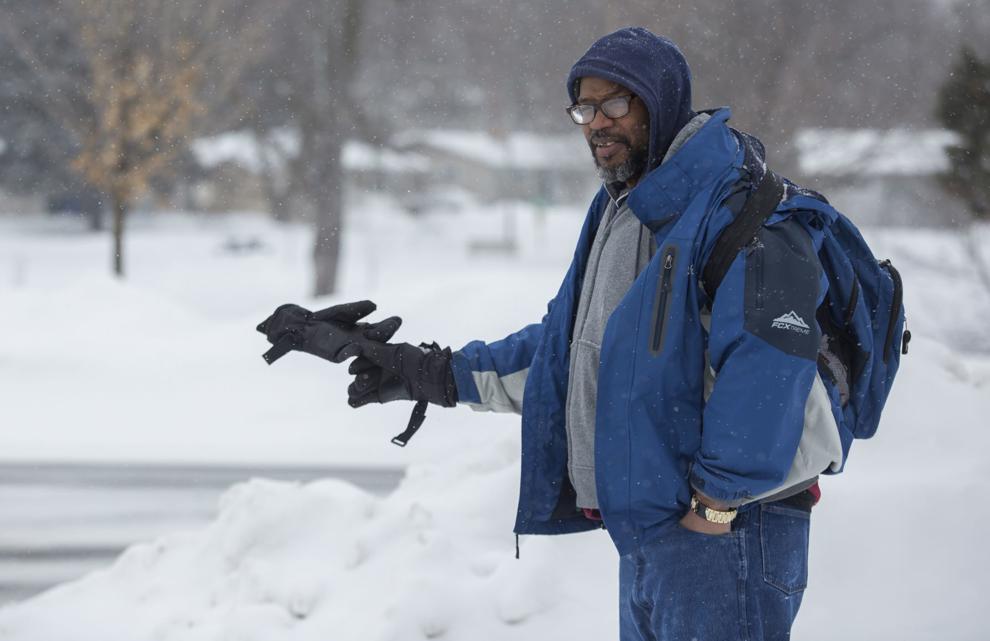 013019bp-weather-art-3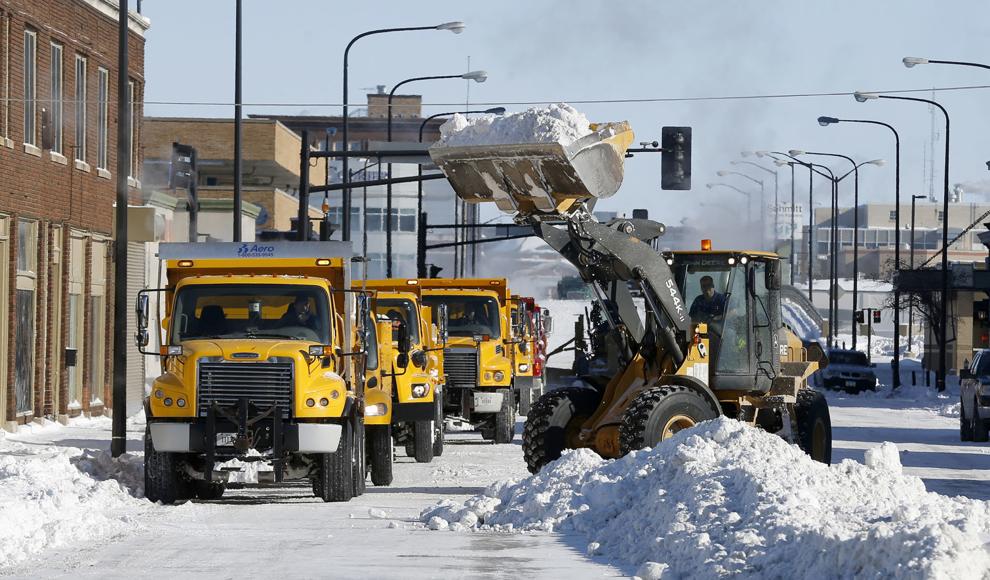 013019bp-weather-art-2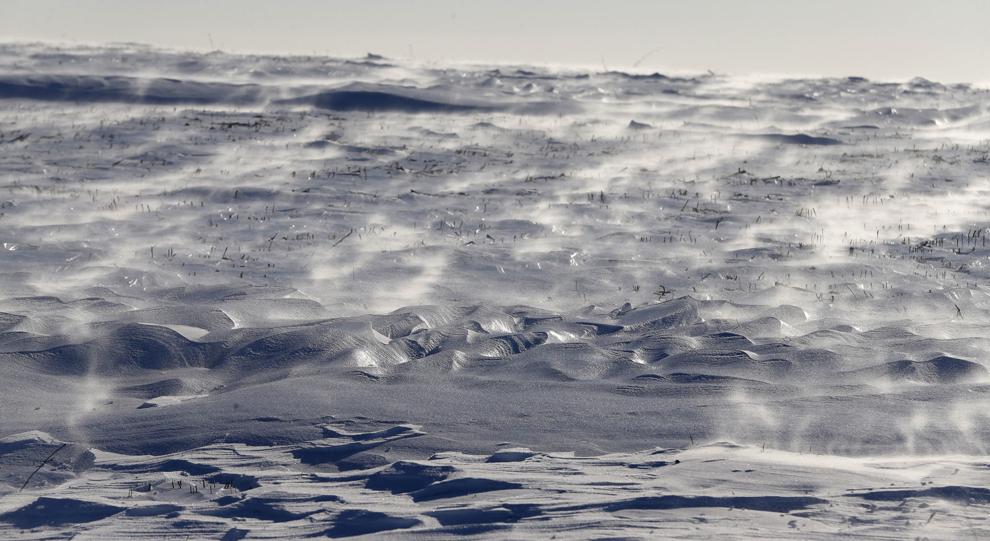 013019bp-weather-art-1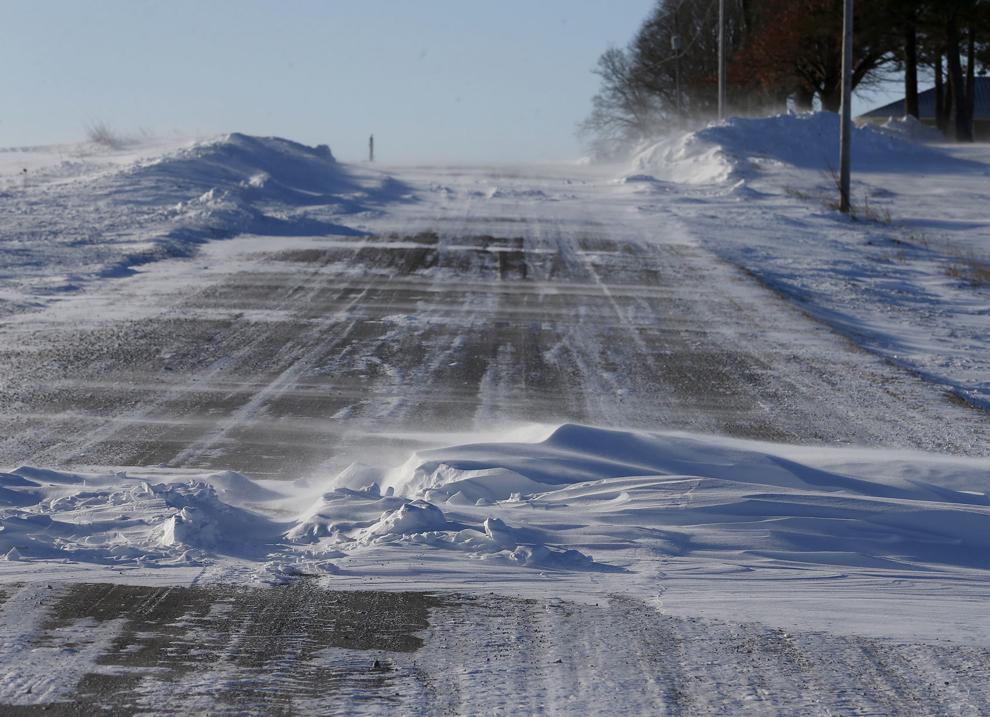 013019mhf-cedar-river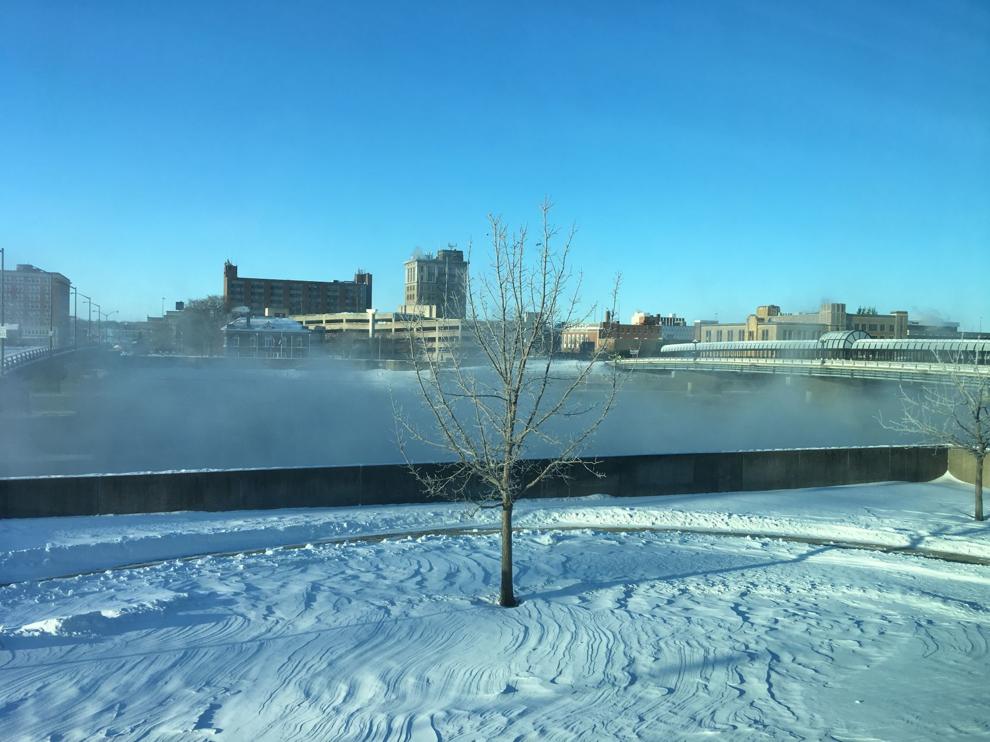 012919kw-cold-walking-01
012919kw-cold-walking-02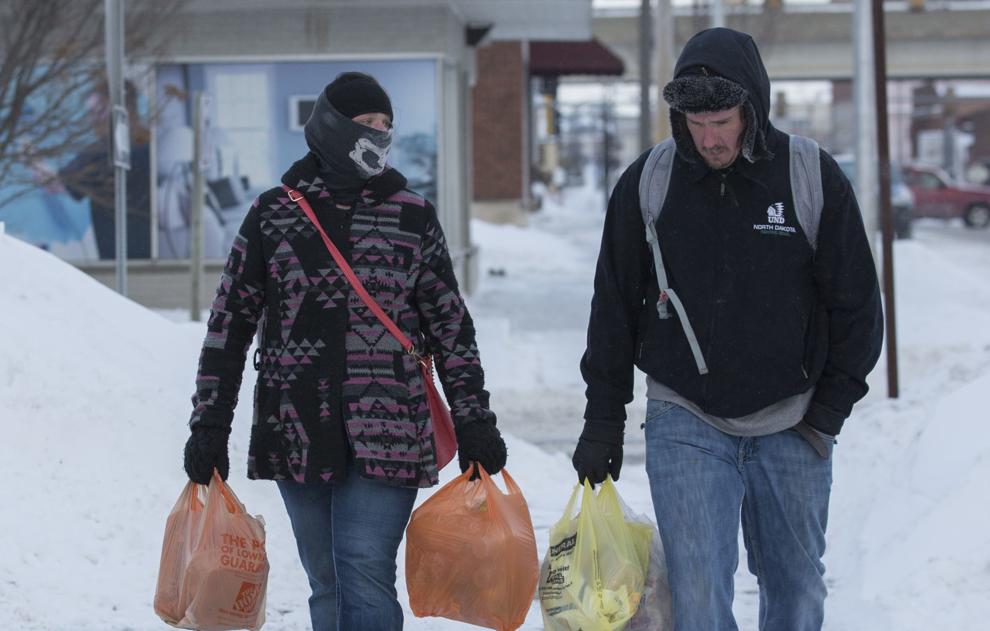 012919tn-cold4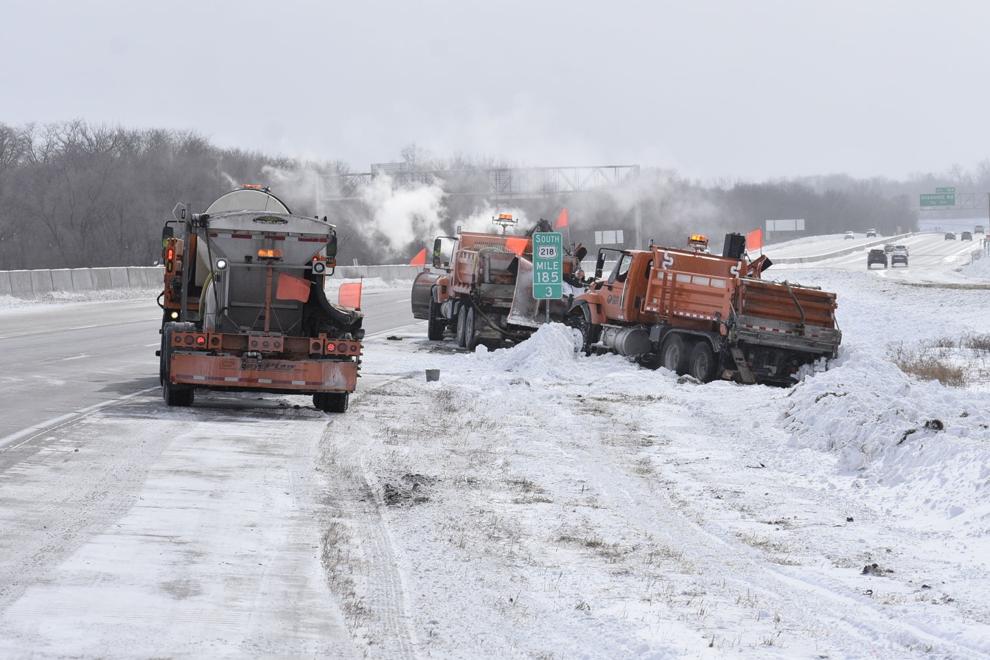 Cold sun halo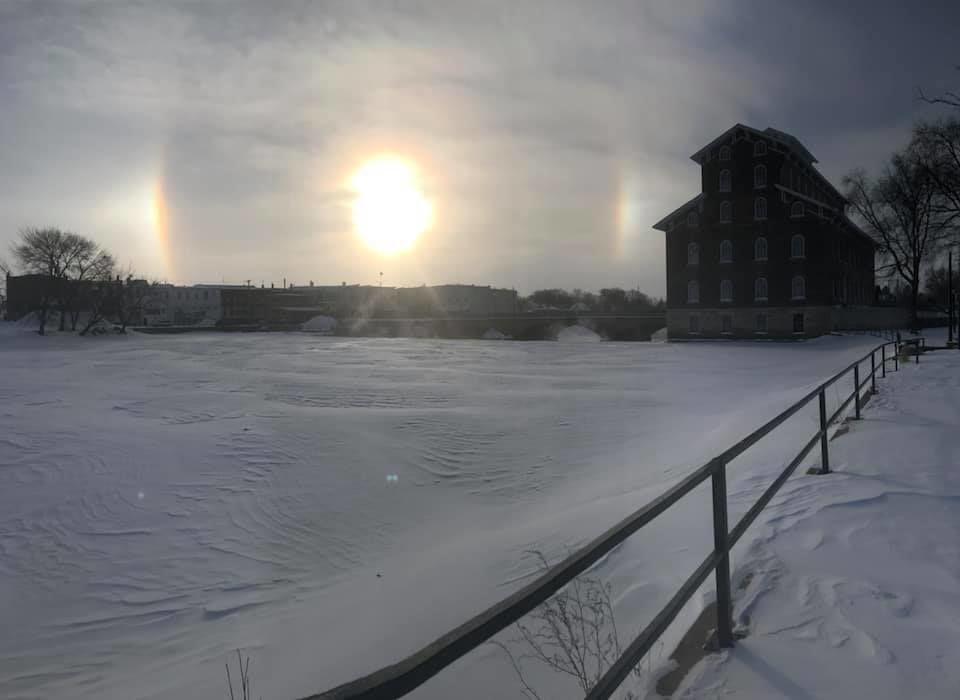 012919tn-cold2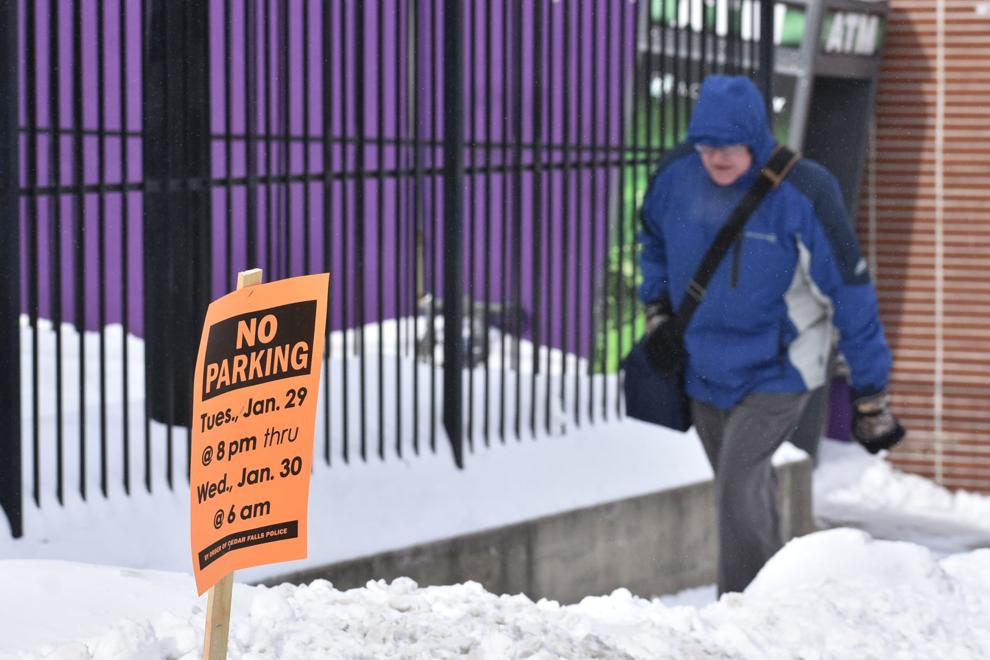 012919tn-cold1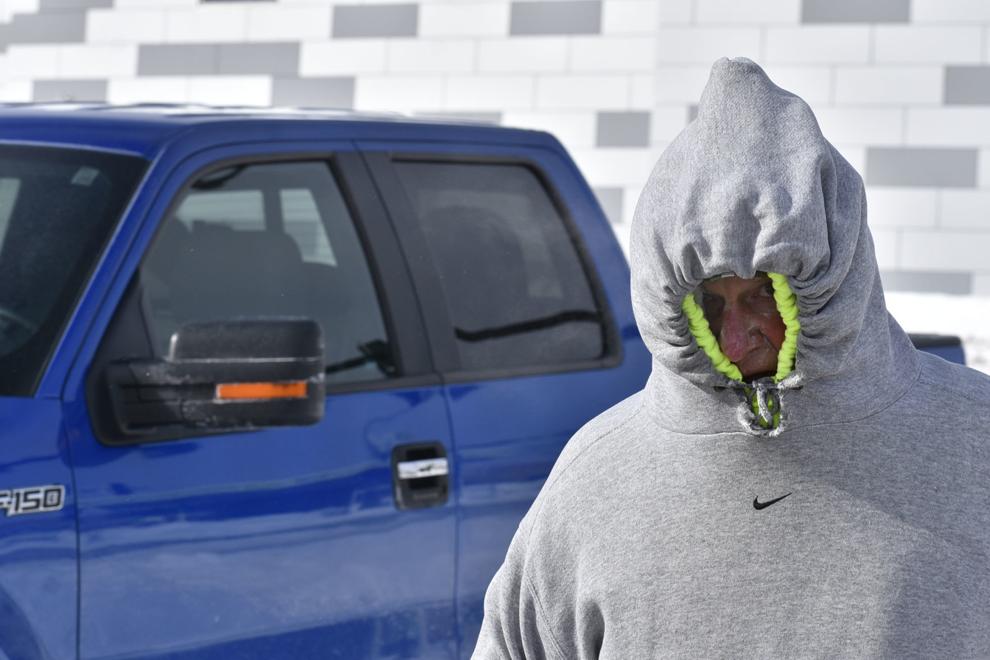 012919tn-cold5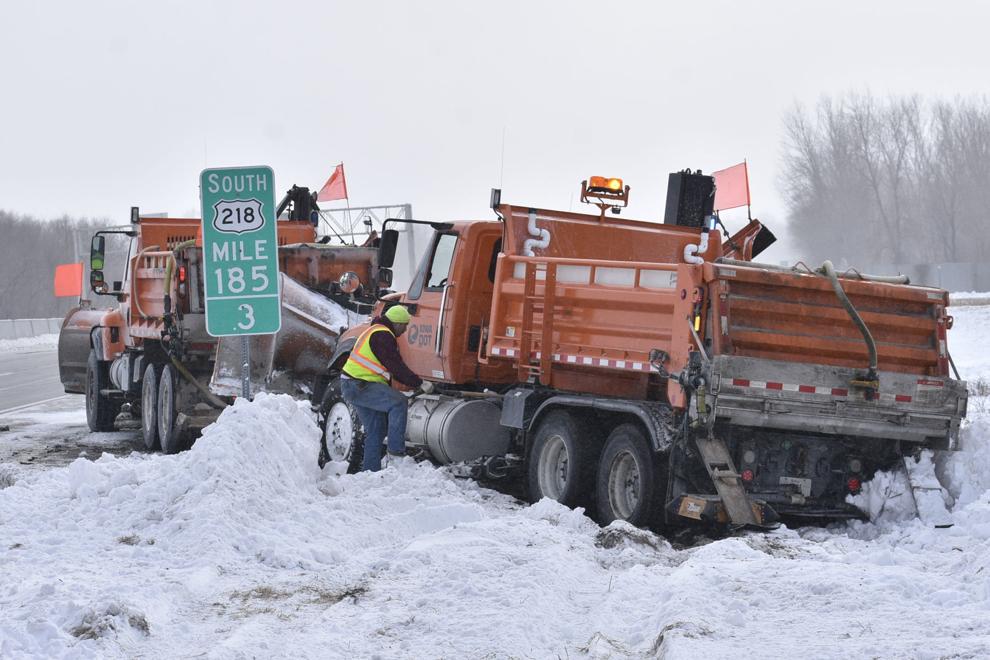 012919tn-cold3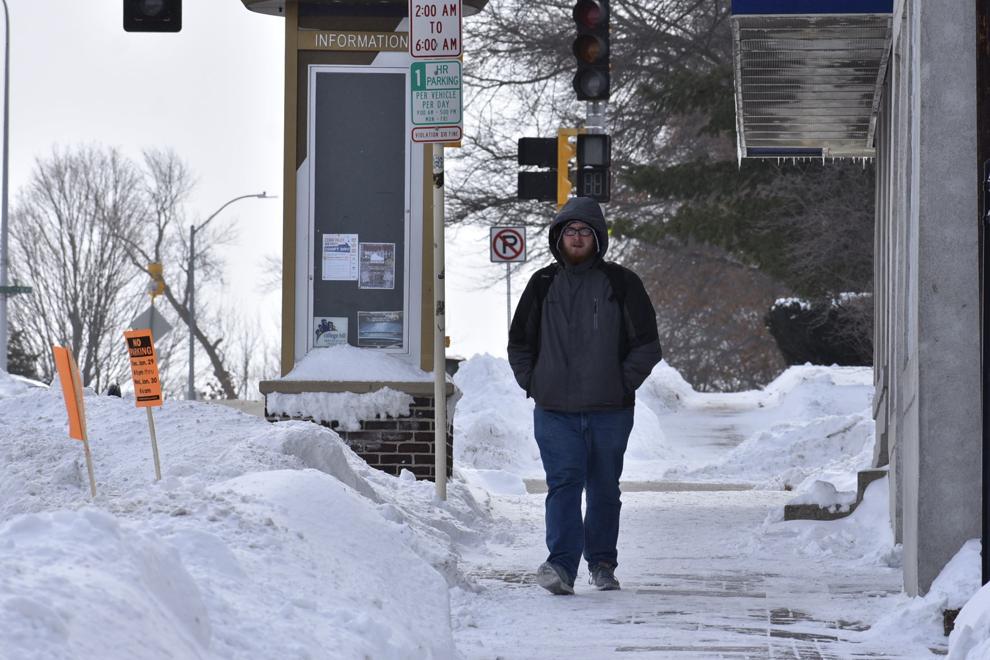 012919tn-cold6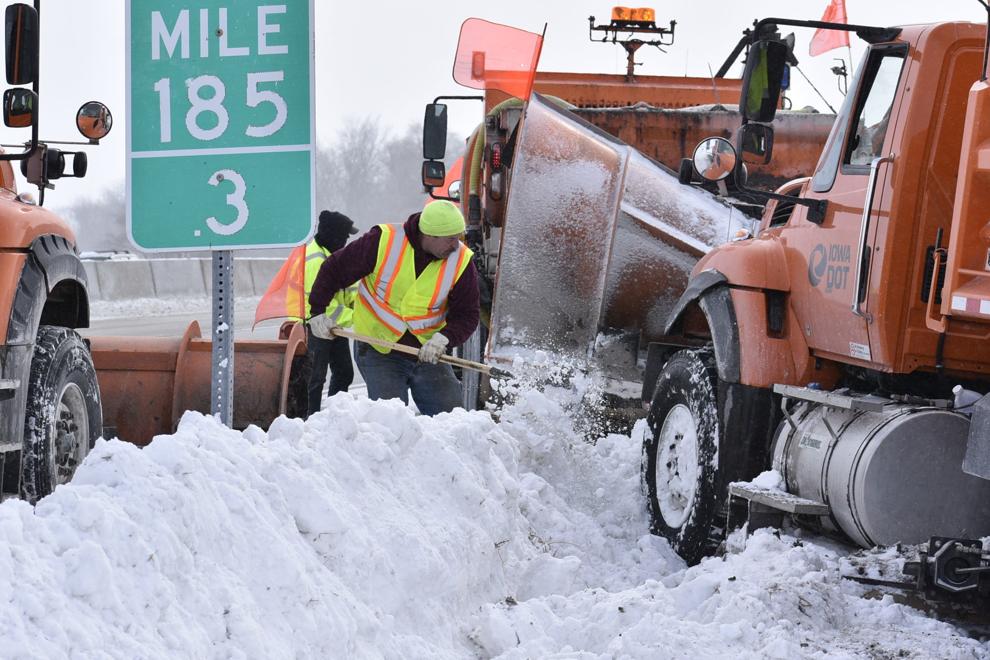 012819tn-snow1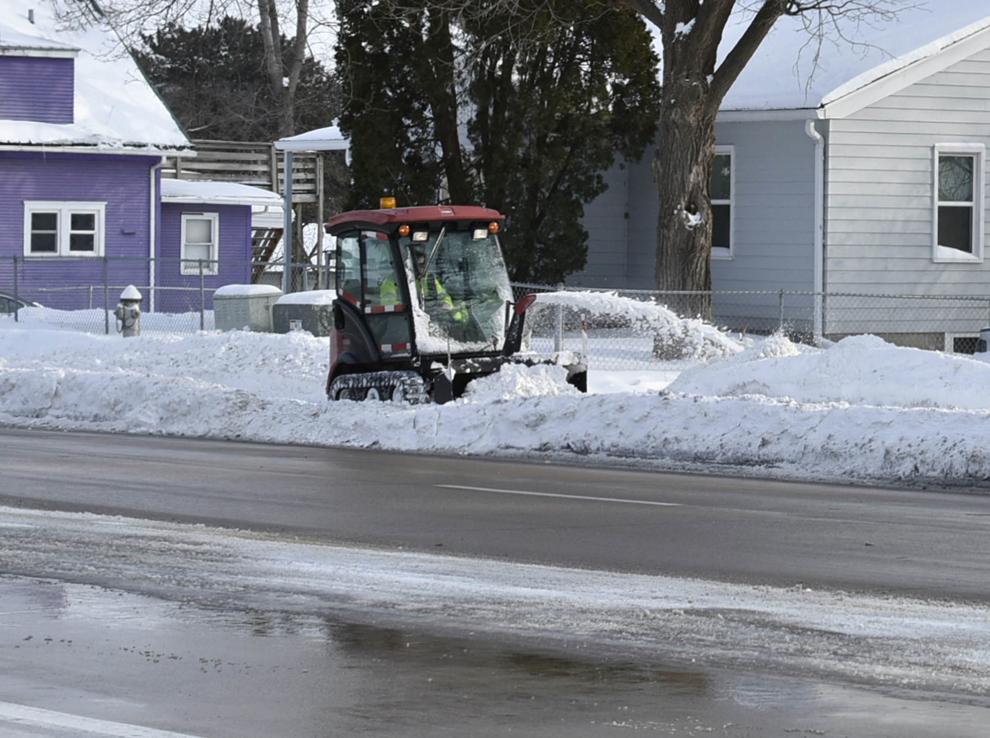 012819tn-snow2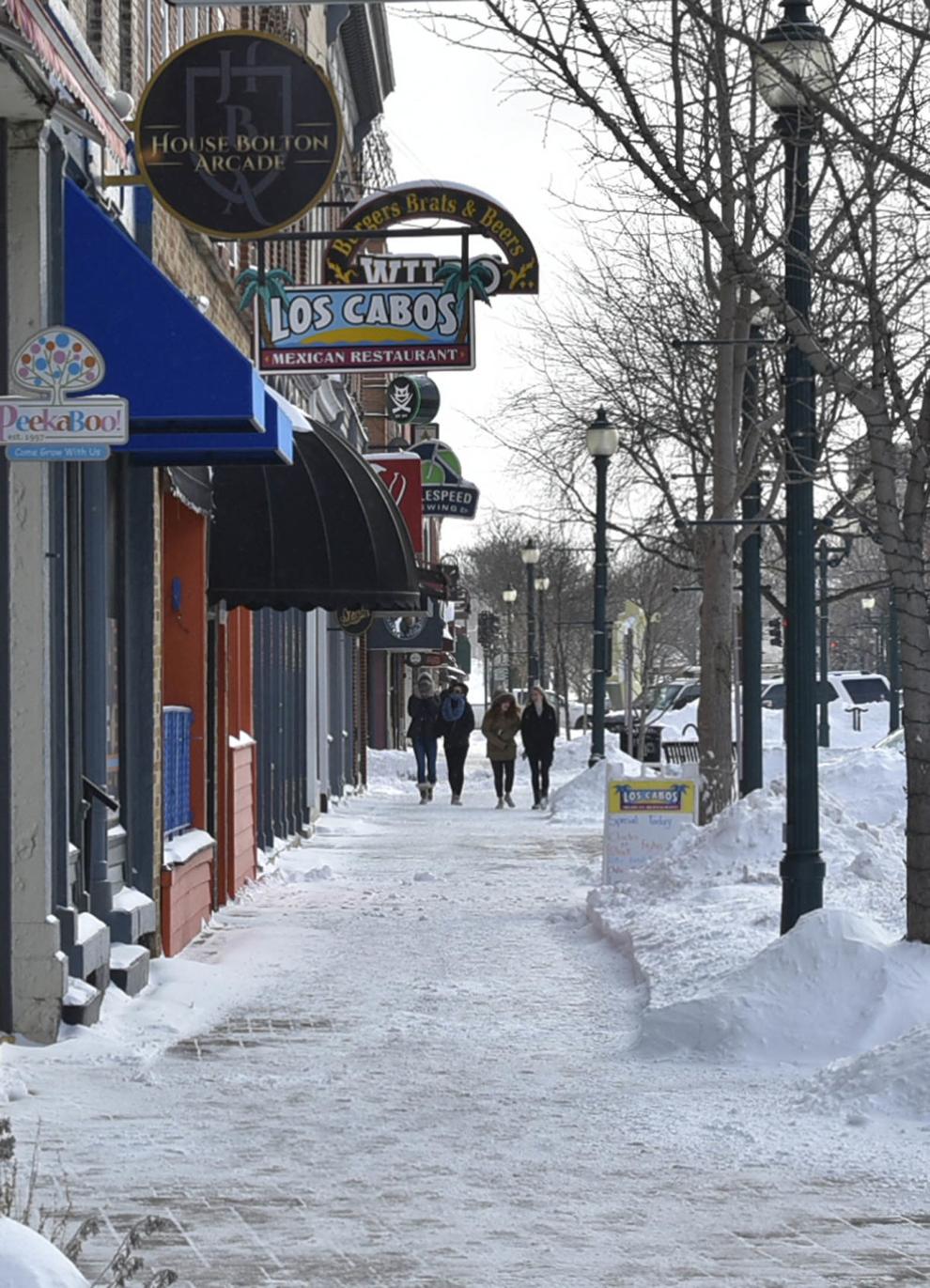 012819tn-snow3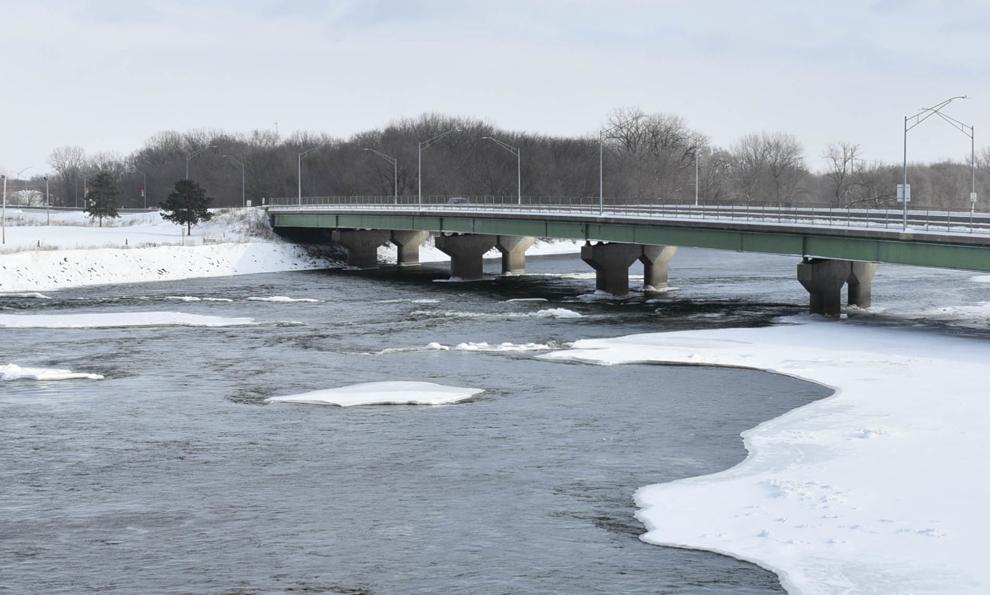 012819tn-snow4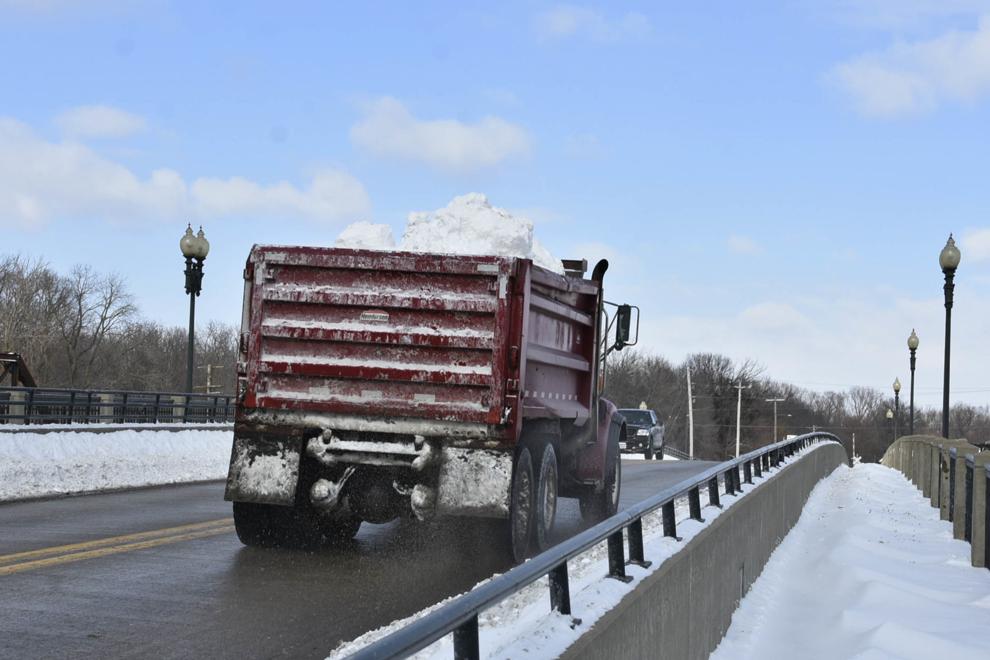 012819tn-snow5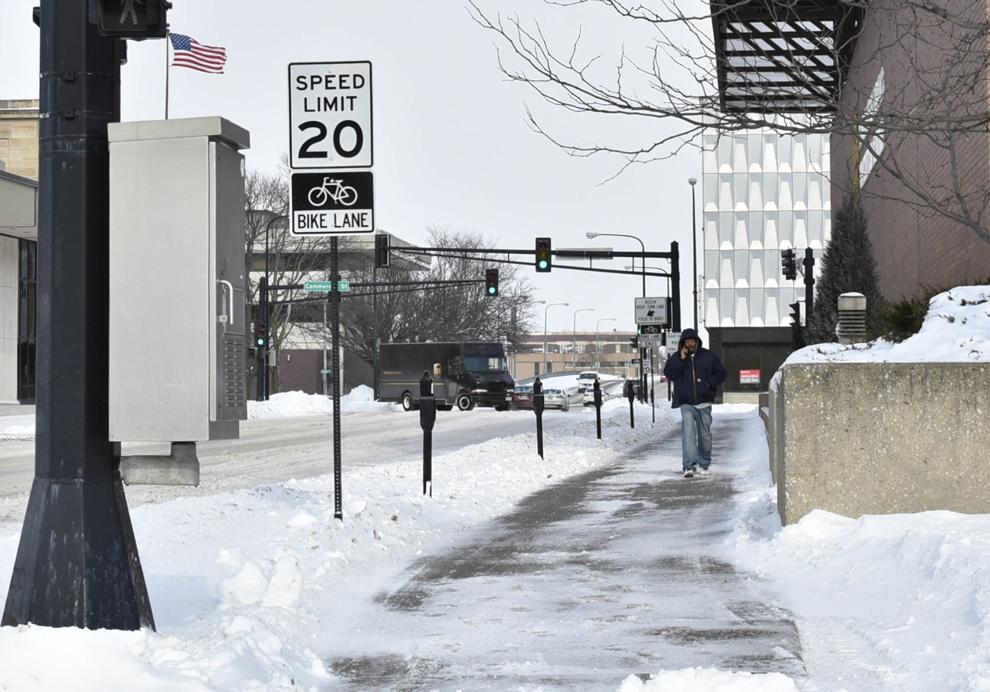 012819tn-snow6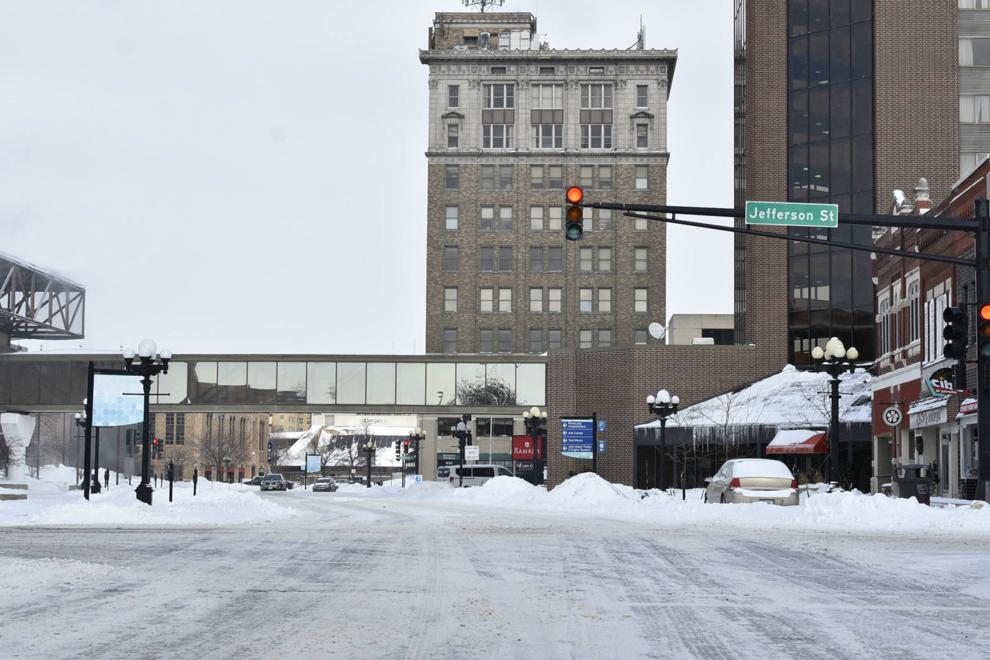 012819bp-snow-art