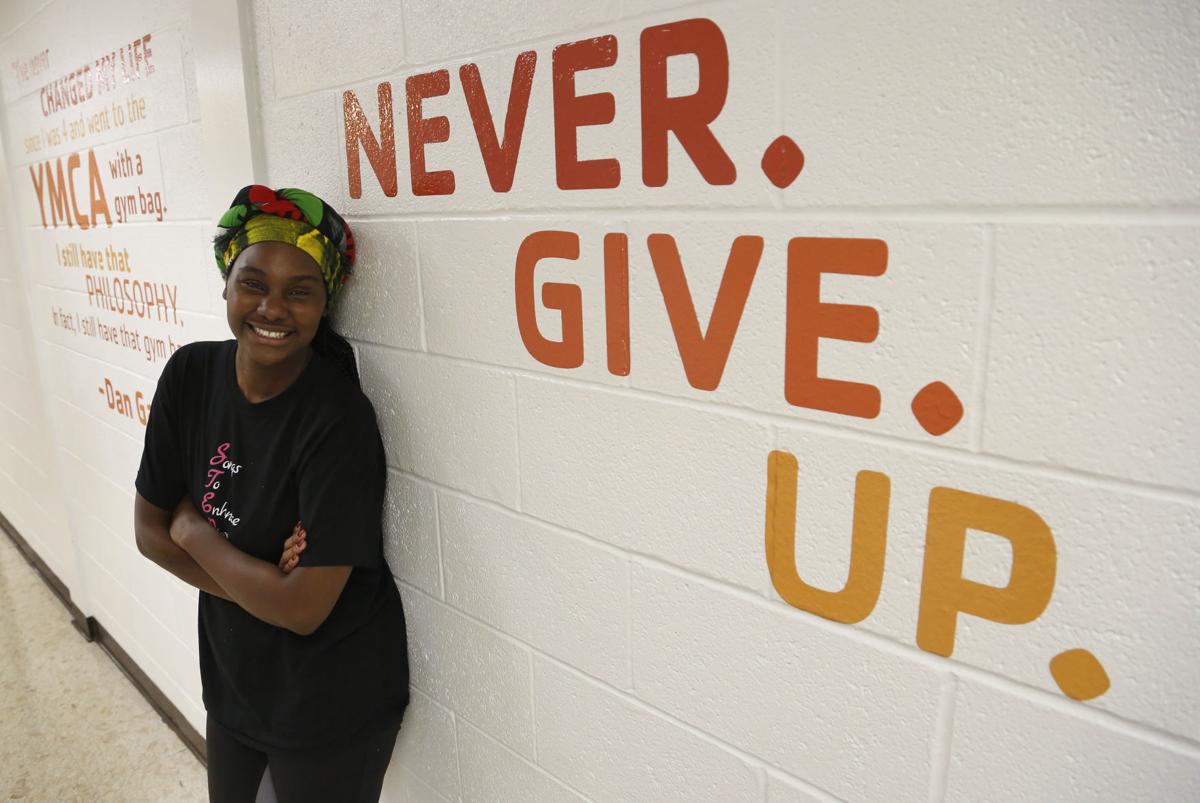 CEDAR FALLS — Three new members were appointed to the Cedar Falls Human Rights Commission on Tuesday, and another member who resigned spoke out about her reasons.
Jordyn Beranek, Melissa Heston and Evan Renfro were unanimously approved by the City Council during its meeting Tuesday night, filling three of four vacancies on the nine-member commission.
Mayor Rob Green said he was "asked a few times about why all three applicants are white," and said the commission was still "25% Black," noting that is a higher percentage than the Black population of Cedar Falls. The commission has two Black members, Willie Barney Jr. and Spencer Luvert.
"As I've said previously, racism isn't Black people's issue to fix," Green said. "In our community ... we need to be involved as white people to fix the racism that white people caused. That's why I have no concerns about bringing forth white candidates."
While the resignation of Kei-Che Randle also was accepted Tuesday, Randle told The Courier she resigned and attended her last commission meeting months before, on Sept. 28.
She and her family moved to California in August, although she continues to be involved locally, including as the vice president of Inclusion Connection, a Waterloo-based nonprofit.
"After five years of service, I had finally come to understand that this wasn't an inclusive space to ignite change," Randle said of the commission. "We were advocating for equity across the board amongst BIPOC (Black, Indigenous and people of color), and it seems that those issues always went unanswered."
Randle, who is Black, said she was hopeful other commissioners like Barney, whom she called a "good friend," would continue to push for needed change, and said the fault was not with commissioners themselves.
"Leadership is crucial, and our leadership didn't want to see us push these issues," Randle said.
In a letter to Green announcing her resignation Oct. 5, Randle put at least some of the blame onto the city's liaison to the commission, Colleen Sole.
Randle said Sole repeatedly "ignored for unknown reasons" a request by commissioners to host a town hall meeting on human rights. She also said Sole told her the city of Cedar Falls couldn't advocate for Black Lives Matter because it would be "inappropriate."
"I would recommend vetting someone who believes in intentional inclusion and human rights to build that bridge between the City and the commissioners," Randle wrote in the letter. "This will change the morale of the commission greatly."
Phone and email messages to Sole seeking comment were not immediately returned Wednesday.
"This letter is concerning — it's disheartening," said at-large Councilwoman Kelly Dunn at Tuesday's meeting. "I hope that we get to the bottom of what we can do as a council to make this commission succeed and bring about true change."
Ward 4 Councilman Simon Harding noted since Randle's resignation in October, he believed meaningful changes had taken place within the commission.
"While we still have a ton of work to do, we are moving in a positive direction, and the new commissioners are 100% on board with that direction," Harding said. "I'm very hopeful we're going to make some big steps."
5 times Cedar Falls City Council meetings got really exciting in 2020
Think Cedar Falls City Council discussions are snooze fests? You won't after reading about these five meetings staff writer Amie Rivers wrote about in 2020.