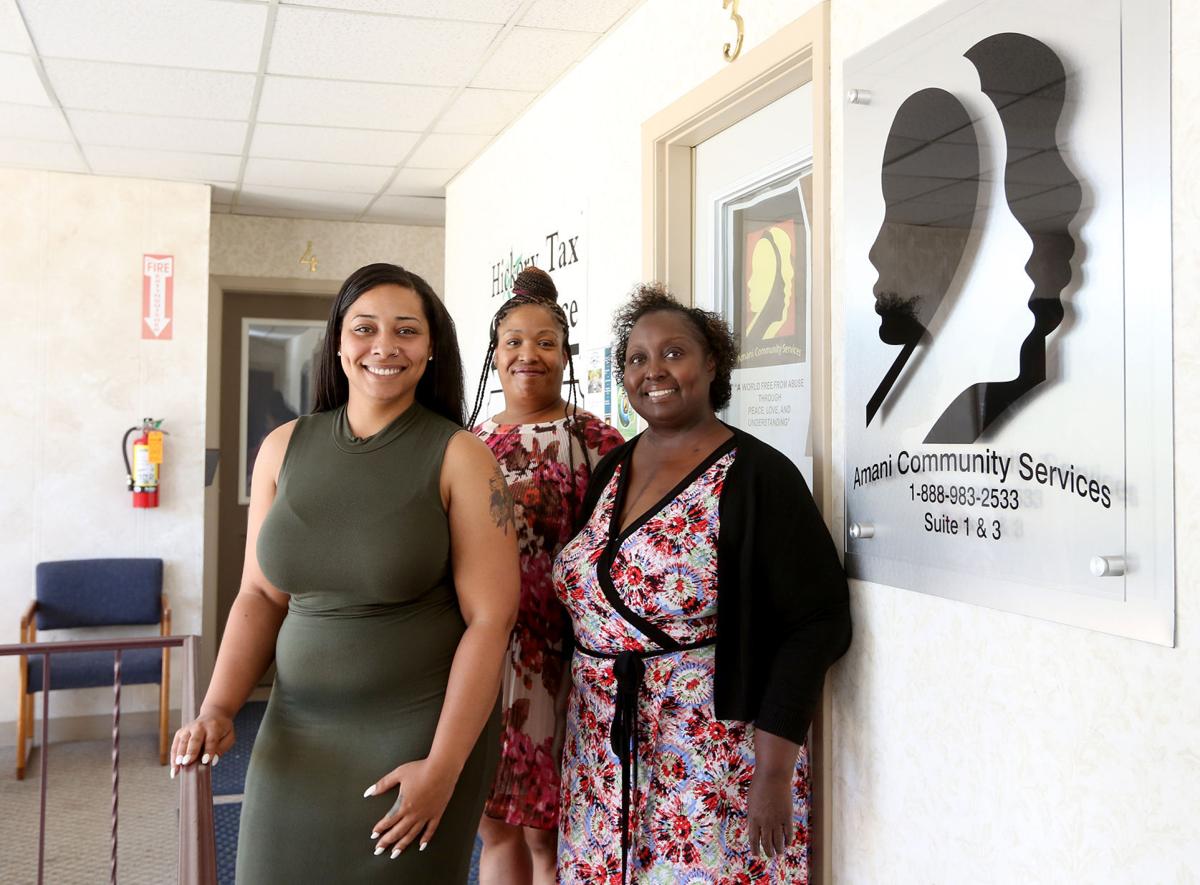 WATERLOO — Even as Iowa's governor has allocated more money toward helping keep people in their homes, both homeless advocates and those relying on rent payments warn more needs to be done.
Local agencies like Amani Community Services and Friends of the Family are two of 54 organizations across Iowa that signed onto a letter earlier this month asking Gov. Kim Reynolds to allocate at least $80 million in unspent CARES Act money toward the Iowa Eviction and Foreclosure Program.
"About one-third of all Iowa households are rentals, and pre-COVID, 28% of Iowa renter households were extremely low-income," the letter read. "And rent is now more difficult for many to pay as the state sees record increases in unemployment."
The directors of both the ACLU of Iowa and the Iowa Coalition Against Domestic Violence thanked the governor for adding funds, calling the money "crucial," but directors Mark Stringer of the ACLU and Laurie Schipper of the ICADV also noted Reynolds has another $82 million in CARES Act funding to spend by the end of the year.
"There is more federal money that Gov. Reynolds should allocate to this important safety net to keep people in their homes," they wrote Thursday, asking her to develop a state response next year as well, "since the economic impact of COVID-19 will be felt by Iowans for months to come."
Nearly 11,000 renters and 500 homeowners in Iowa have applied for assistance since the program began earlier this year, according to the governor's office. But agencies say the need is growing.
"Especially now that it's holiday time, we always see a little uptick," said Lisa Ambrose, CEO of Amani.
COVID-19 and the stop-start economy it's produced are putting pressure on more people than ever before, said Ben Brustkern, executive director of Friends of the Family.
"We're really starting to see a spike toward more need for housing assistance," he said.
On the other side of that equation are landlords, whose livelihoods are at stake when rental income doesn't come in, said Tony Miller, executive director of the Black Hawk County Landlords, an association of property owners.
"There's landlords that haven't gotten any rent since this started, and they're looking at bankruptcy," he said.
Without rental income, a landlord can't pay the mortgage on a property or do any upkeep, Miller noted. And with a federal moratorium expiring at the end of the year, he's worried about the long-term implications.
"It's a horrible domino effect, and it's going to affect our economy in Black Hawk for a long time," he said.
In Iowa, between 119,000 and 139,000 households were unable to pay their rent in October and were at risk of eviction, meaning a loss of rent of at least $121 million, according to a survey by Stout Risius Ross, a global advisory firm.
By Nov. 9, 28.5% of renters across all income categories had only slight confidence or no confidence they could pay rent on time, according to the same survey. That's more than double the 13.5% that said the same Oct. 26.
And the problem may be worse in Waterloo, which in 2016 — the last year for which data were available — had the highest eviction rate in Iowa among mid-size cities at 5.73%, according to evictionlab.org, a project maintained by Princeton University. Cedar Falls was 18th on the list, with an eviction rate of just 0.99% in 2016.
Ambrose said she's optimistic funding will come through in time to help clients. Brustkern isn't so sure, but said if a safety net isn't in place to prevent homelessness, it will cause other problems like food insecurity, domestic violence, family pressures and inadequate schooling.
"It's really important to have something like this so we can offset any issues occurring in the future," Brustkern said.
Get local news delivered to your inbox!
Subscribe to our Daily Headlines newsletter.