CEDAR FALLS -- Gideon Kidd, the 10-year-old who has gained attention for his love of dogs and his website and Twitter account, "I've Pet That Dog," will soon have another canine-related honor under his belt.
Kidd has been named one of three judges to preside over choosing the winner of Drake University's 40th annual Beautiful Bulldog Contest.
The event takes place Monday on the Drake campus and features 40 bulldog contestants vying in categories such as Drake Spirit, Family Theme, Best Dressed, Congeniality, Rescue Dog Recognition, Porterhouse People's Choice, Second Runner-Up, Runner-Up and Most Beautiful Bulldog.
For years, Kidd has been approaching dog owners and asking to pet their animals. He then posts photos of his encounters and brief write-ups on his website and Twitter account. So far, he has about 800 dogs posted and has more than 219,000 Twitter followers. He has a goal of petting 1 million dogs.
His love of dogs and his continued efforts to meet and pet them drew the attention of the bulldog contest organizers.
"We have different judges every year," said Niki Smith, associate director of communications and marketing at Drake. "We try to get a mix of people, people who will have fun. We're looking for influencers, Drake alumni."
The contest, which was started in 1979 by a group of Drake alumni, will feature authors of dog books, animal welfare organizations and family-friendly activities like a bouncy house, coloring contest and T-shirt making. It is free and open to the public.
Dog owners register for the contest -- more than 200 sought to participate this year -- and 39 were chosen in a lottery. For the first time, the 40th bulldog was picked by the public through Facebook voting.
The judges will spend time with each dog before the dogs walk the runway wearing costumes.
"We invited Gideon to meet Griff (Drake's live mascot) in August, and we were blown away by the genuine innocence of this sweet little boy.  As soon as we met him, we thought he would be a good judge and it would be a good opportunity to get closer to his goal," Smith said.
Gideon is beyond excited for that opportunity, and he's already put some thought into what he will be looking for in a beautiful bulldog.
You have free articles remaining.
"I think it's mostly about the face," he said. "It's like no other dog. They are all jowls. And the way they walk ... .
"It's going to be super hard to pick. That's my challenge."
His mother, Rachel Braunigan, is just as excited about Gideon's upcoming experience and the attention he has received.
"I really like it," she said. "He's never been the shy kid. Everywhere he goes, he makes friends and meets people."
While he awaits his judging gig, Kidd continues on his mission of meeting and petting dogs, as well as getting the word out about dogs that are up for adoption.
"I've been going to PetSmart and dog parks to meet more dogs," Kidd said. And he still makes regular stops at the Cedar Bend Humane Society.
He talks about Perry -- aka Pear Bear -- who currently has been at the humane society the longest.
"He's good with kids and very energetic. He is a pit bull mix. He was jumping on me, pushing on me and licking my face," Kidd said of his canine friend.
He also shared stories about Gus, a bloodhound-lab mix with a floppy mouth; and Bertha, a St. Bernard -- the only one he's met in Cedar Falls -- who was a tiny puppy when they first met. "She's ginormous now," Kidd said.
The Beautiful Bulldog Contest will be at 6 p.m. Monday at the Knapp Center on the Drake University campus. Other contest judges are Aliou Keita, a Drake alum and a three-year starter on the men's basketball team; and Nadia Valentine, also a Drake alum and an on-air host at the Des Moines Radio Group and co-host of LAZER 103.3's morning show.
2018 Drake Bulldog contest winner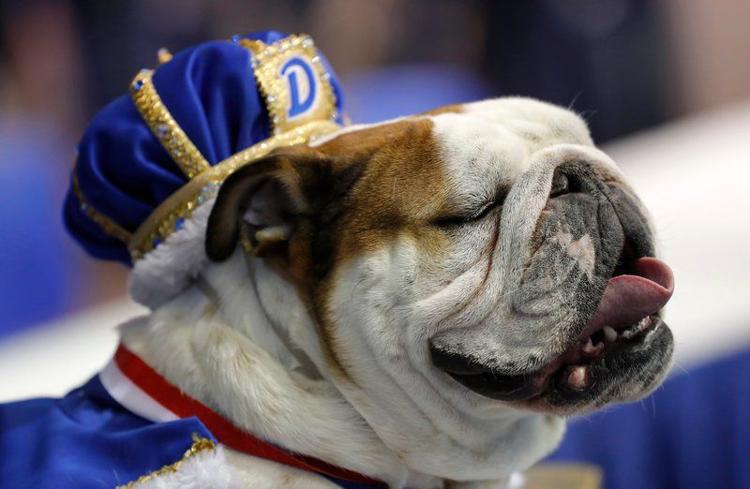 042617AP--Drake-Beautiful-Bulldogs-19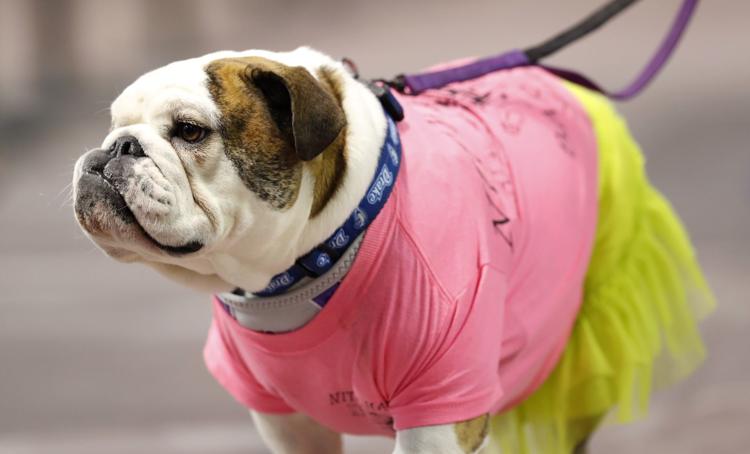 042617AP--Drake-Beautiful-Bulldogs-8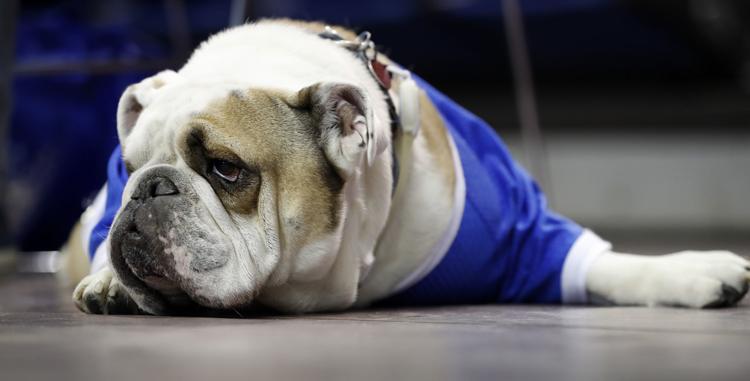 042617AP--Drake-Beautiful-Bulldogs-12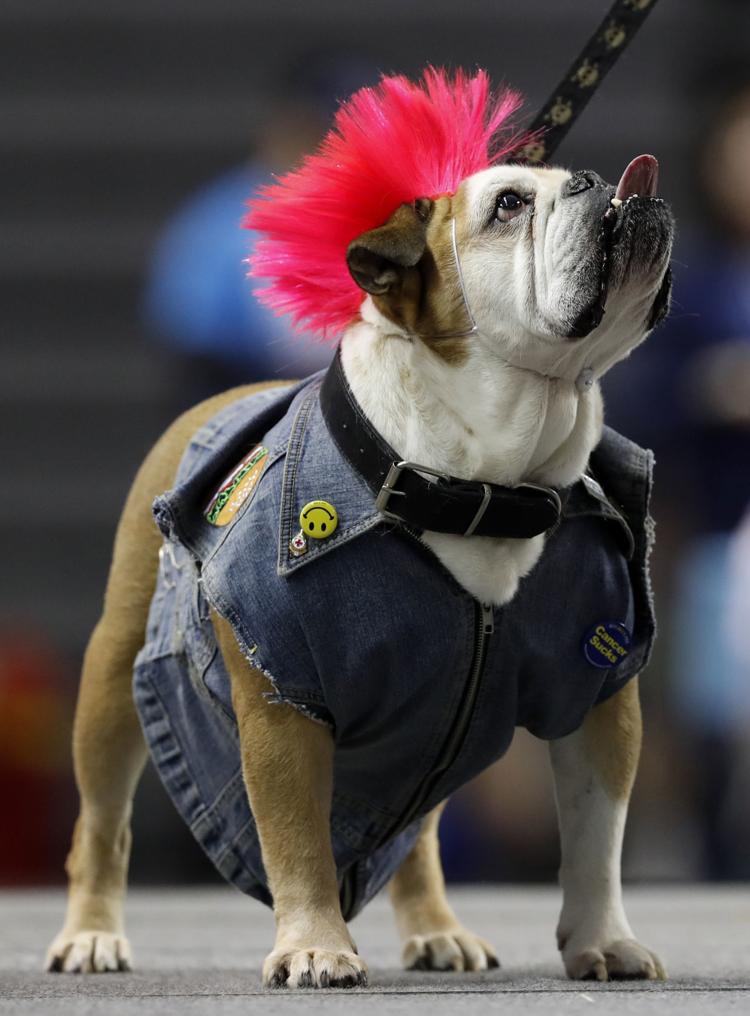 042617AP--Drake-Beautiful-Bulldogs-9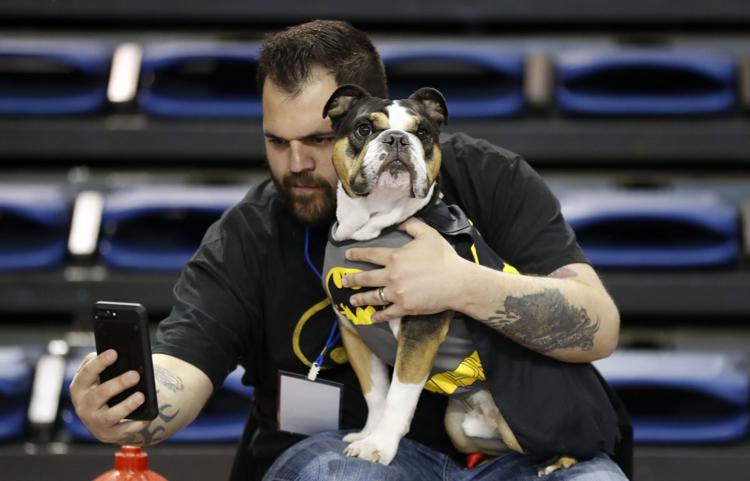 042617AP--Drake-Beautiful-Bulldogs-7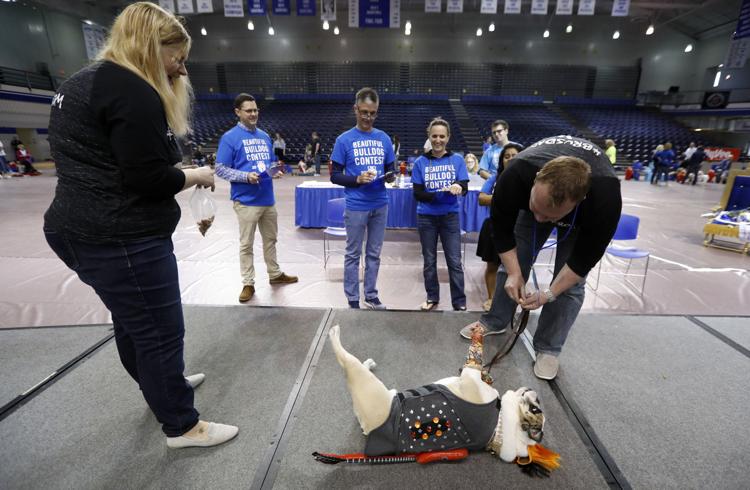 042617AP--Drake-Beautiful-Bulldogs-6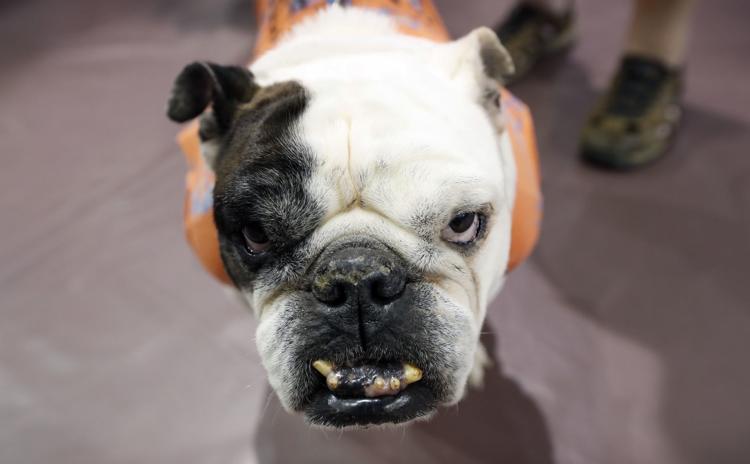 042617AP--Drake-Beautiful-Bulldogs-3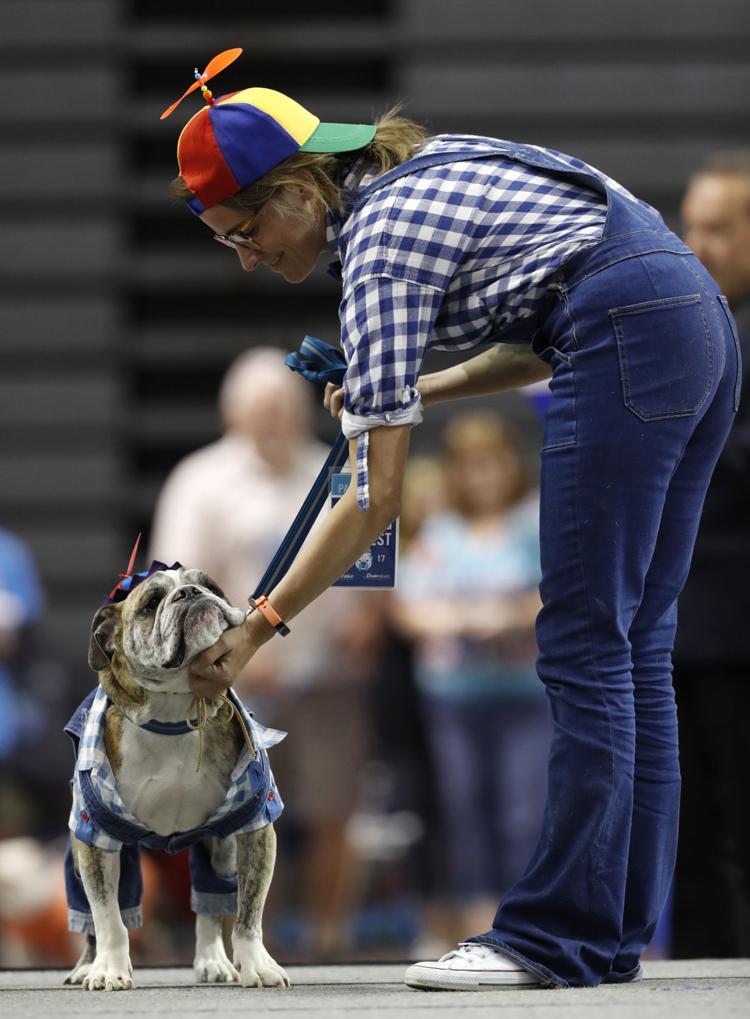 042617AP--Drake-Beautiful-Bulldogs-17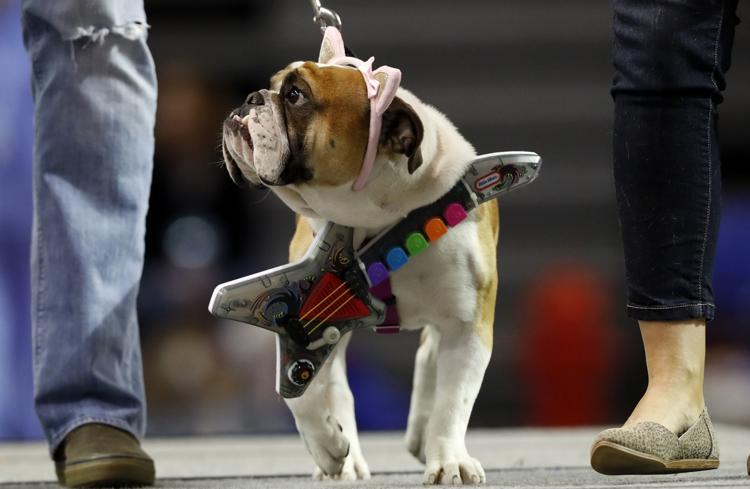 042617AP--Drake-Beautiful-Bulldogs-13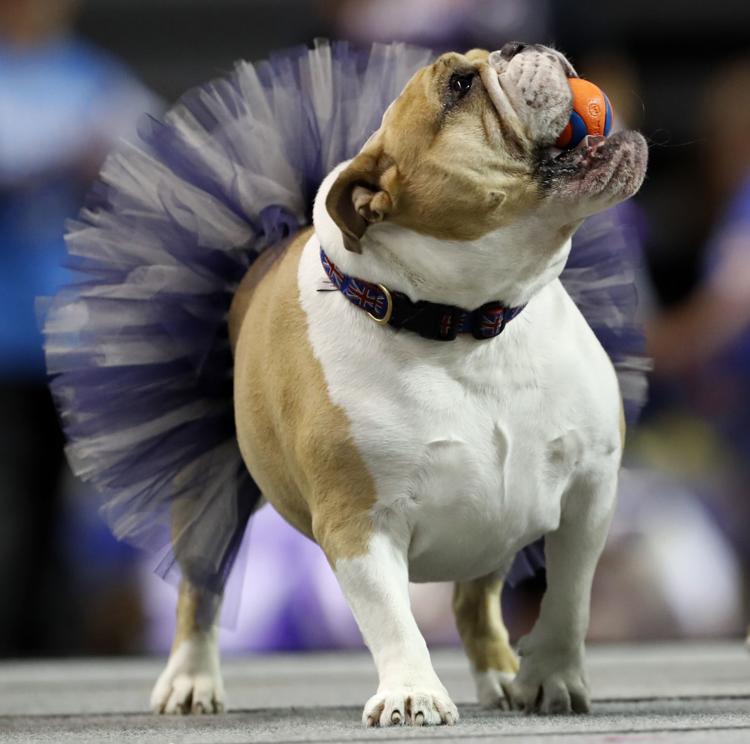 042617AP--Drake-Beautiful-Bulldogs-4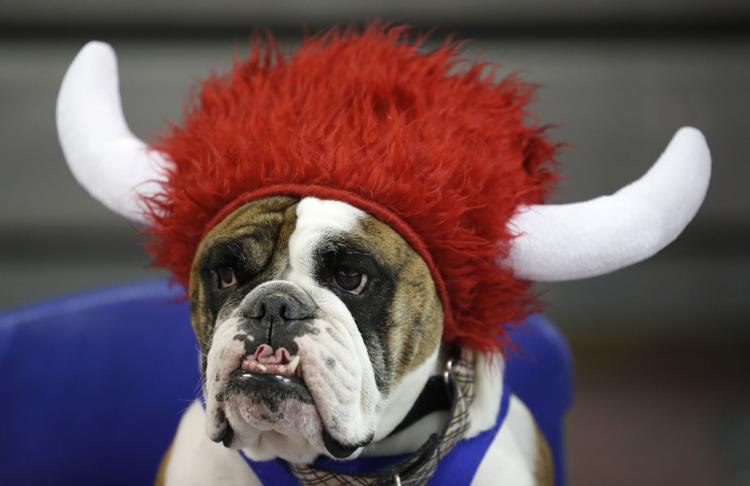 042617AP--Drake-Beautiful-Bulldogs-5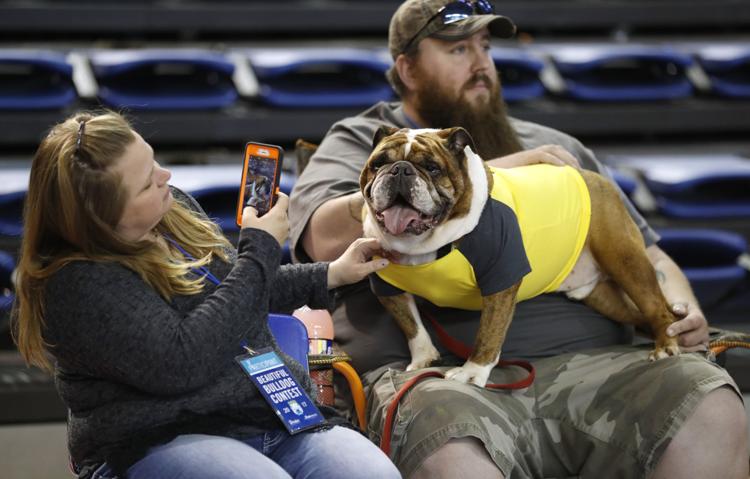 042617AP--Drake-Beautiful-Bulldogs-1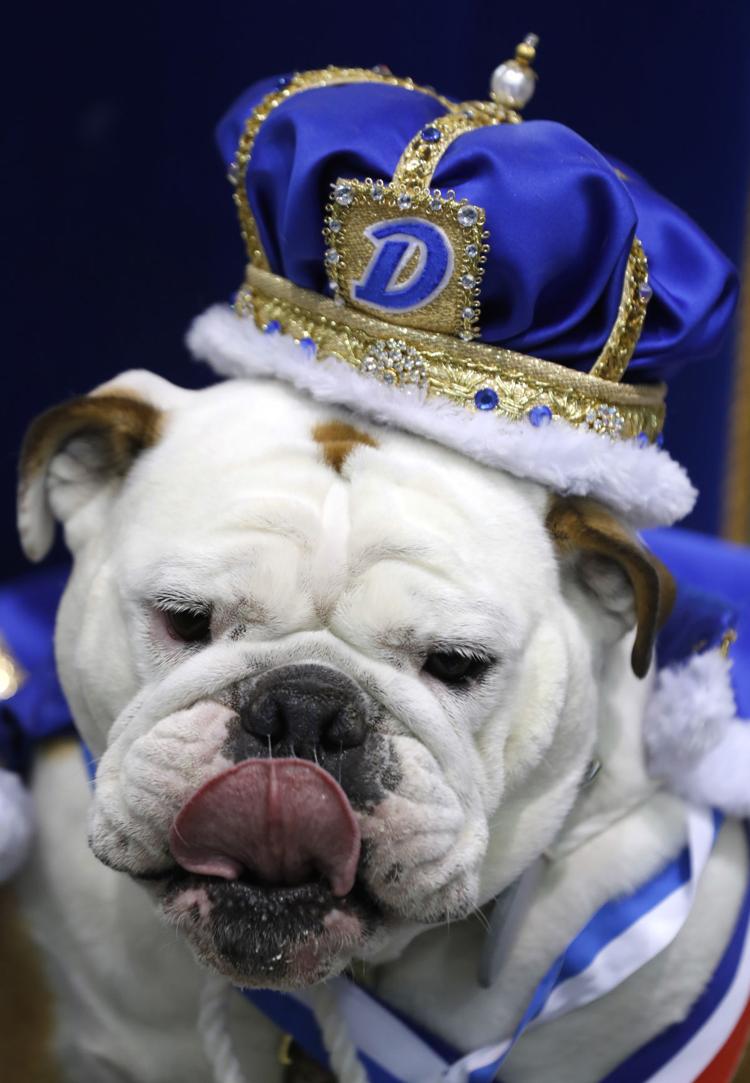 042617AP--Drake-Beautiful-Bulldogs-16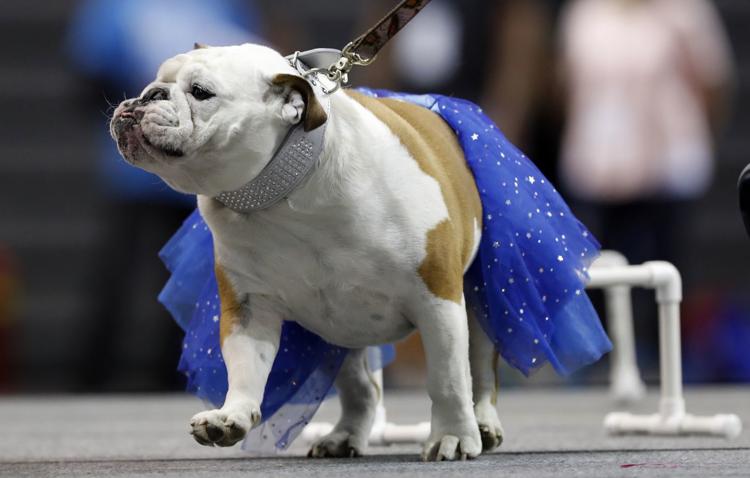 042617AP--Drake-Beautiful-Bulldogs-18
042617AP--Drake-Beautiful-Bulldogs-2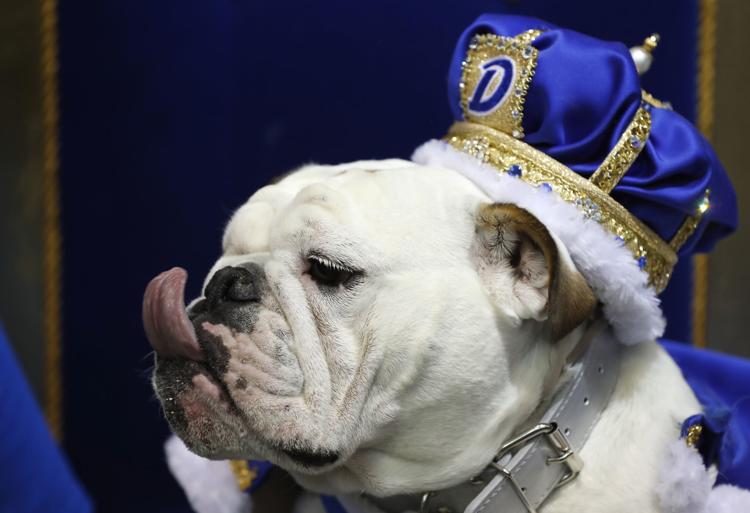 042617AP--Drake-Beautiful-Bulldogs-11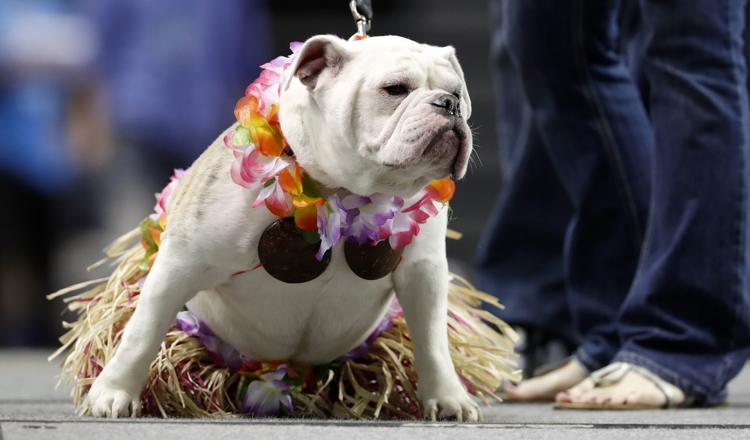 042617AP--Drake-Beautiful-Bulldogs-10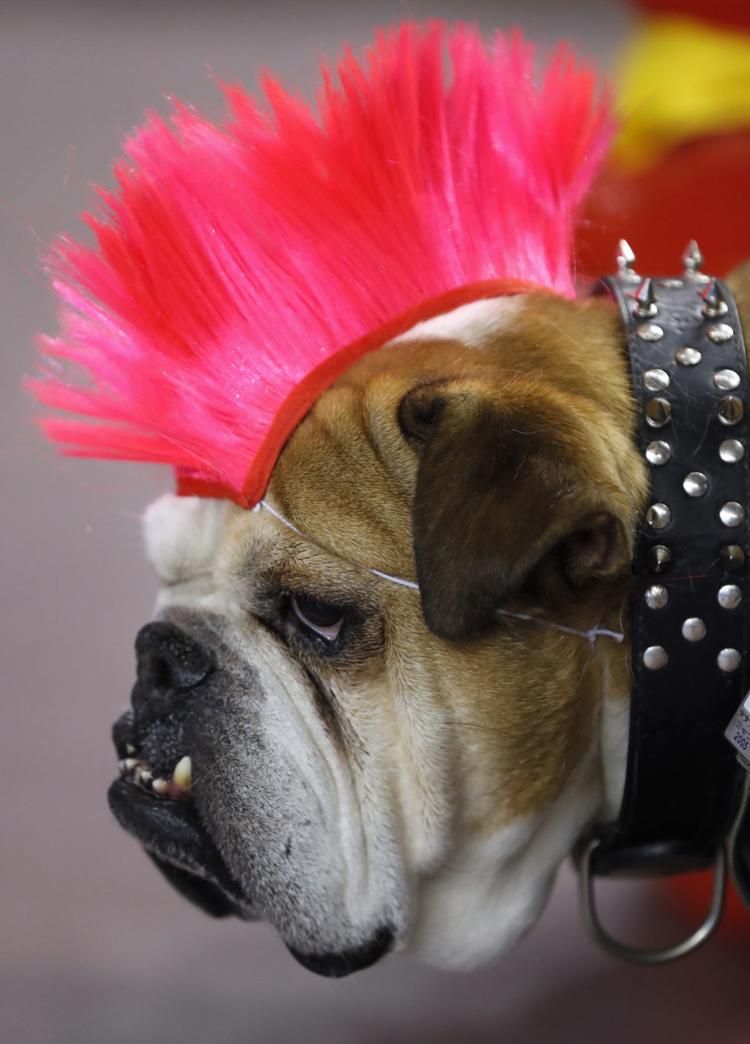 042617AP--Drake-Beautiful-Bulldogs-14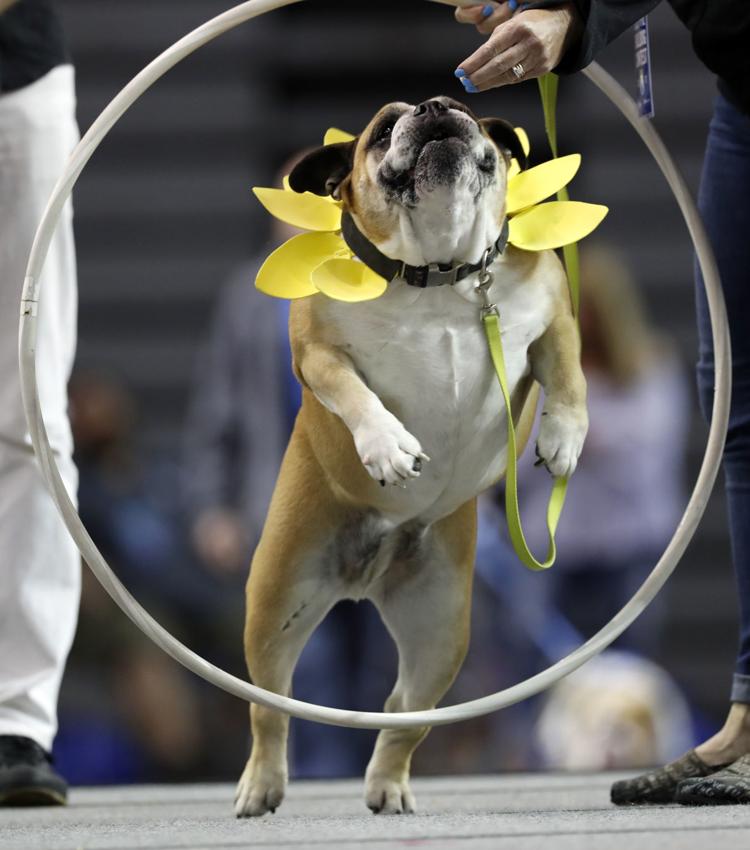 042617AP--Drake-Beautiful-Bulldogs-15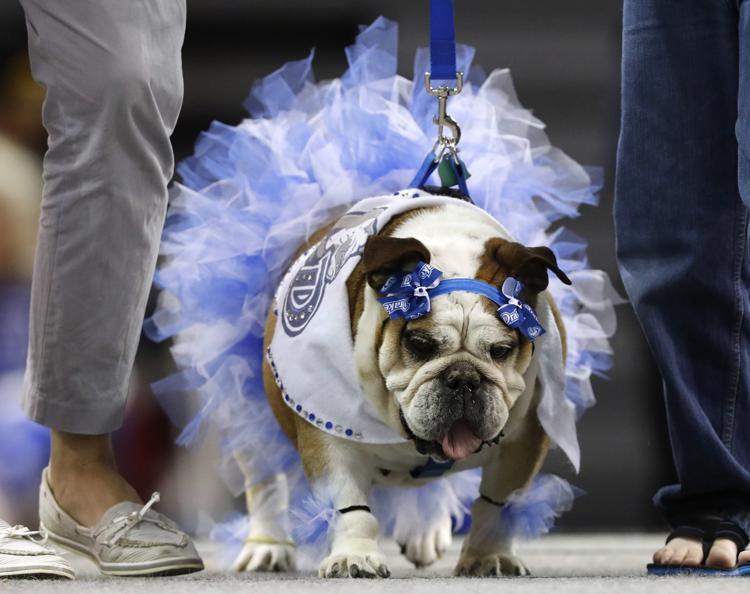 Griff