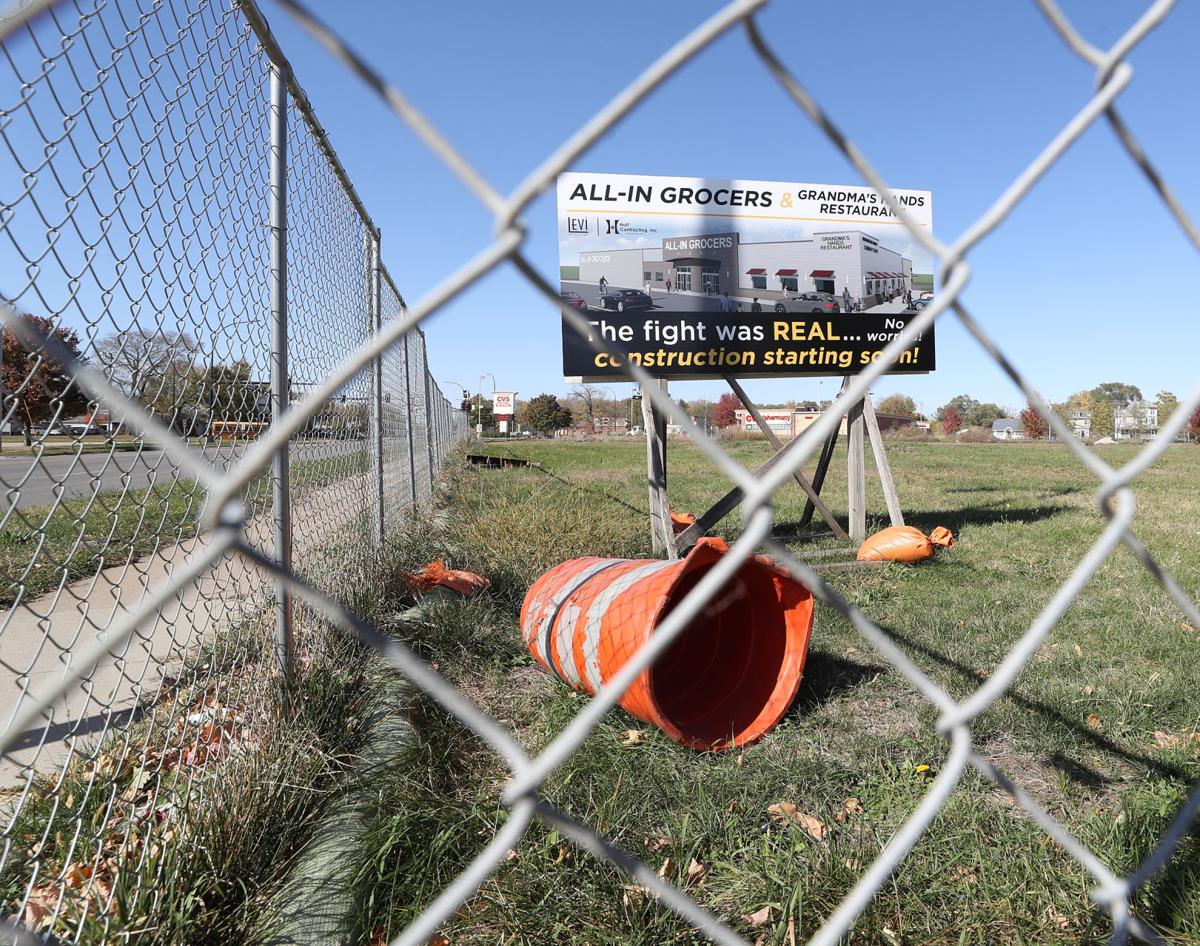 WATERLOO — Construction is expected to begin in November on a grocery store slated at U.S. Highway 63 and Franklin Street, a sight residents have waited nearly three years to see.
The store, All-In Grocers, was approved for development in August 2017 by the Waterloo City Council. The city gave developer Rodney Anderson nearly $2 million in incentives over the years, including an initial $400,000 grant, property tax rebates and land. He was later given an additional $500,000 economic development grant in September 2018.
Anderson and architect Dan Levi held a groundbreaking event in April 2018. They said they expected the store to be open by the end of 2018.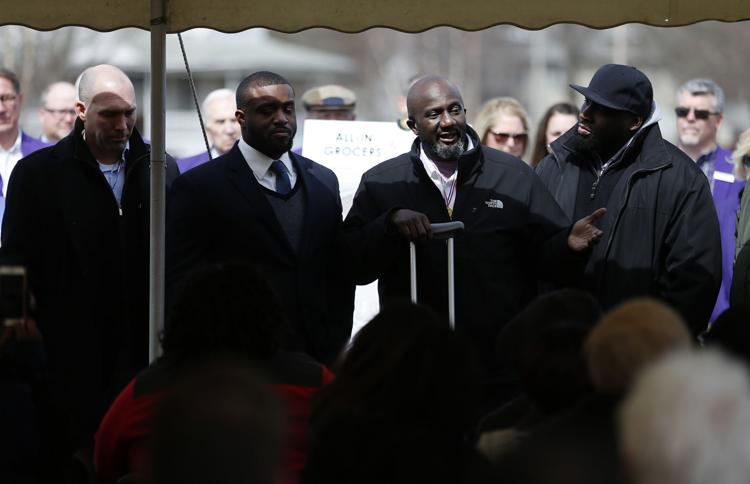 Now, Anderson says, the 30,000-square-foot store should be open in June or July unless snowfall prevents construction over winter months. It will include a grocery store, restaurant, laundromat and community center, he said. "This is just not a grocery store. This is a community center that just so happens to sell a lot of groceries," Anderson said. "It's a beacon of light for the northeast side of Waterloo."
Anderson plans to ask the City Council to approve an amendment to change his construction start date from Aug. 27 to November. He said COVID-19 caused banks to focus on supporting existing businesses, leaving him without the same attention to secure financing for the project.
Financial paperwork and material hurdles from COVID-19 also contributed to the delayed start date, said Noel Anderson, community planning director with the city. Rodney Anderson said he had to switch from relying on a federal tax credit program to a different program through the Small Business Administration.
"I knew any development is a challenge, but I didn't know it was going to be this sort of a challenge until now," Rodney Anderson said.
He said he has secured financing for the project, which included $1 million in personal payments for fees and investment and $7 million in loans.
Nearby residents — some without transportation and others who live in senior apartment buildings — have grown impatient with the project, which would spare many the two-mile trek to the Hy-Vee grocery store on Logan Avenue. They want a nearby option for fresh produce.
"I just don't get my hopes up," said Maureen O'Connor, a Walnut Court apartments resident. "I hate to be a pessimist, but I just don't think he's going to do it."
Noel Anderson said he understands frustrations with delays in the project.
"I mean, obviously any time something is announced, we all want to see it tomorrow," Noel Anderson said. "Hopefully we'll see some activity soon. It's hard to be patient. It's kind of like Christmas Eve — you know all the presents are there and you're walking by them all the time and you want to open them."
Walnut Neighborhood resident Judy Marshall said she is looking forward to an accessible food option that goes beyond Kwik Star gas stations.
"I've been holding my breath for it and praying about it," Marshall said.
The store is expected to bring 60-70 jobs to the Walnut Neighborhood, located on the east side of the Cedar River. Rodney Anderson said he plans to offer some jobs to people convicted of felonies who complete a six-week training program.
"When you're talking about doing developments in predominantly Black areas of town, there's always a push against that being that some people don't think that it's profitable," Rodney Anderson said. "But we know that it's not only profitable, but it's a need."
Rodney Anderson will name the future store's community room after Willie Mae Wright, a longtime Waterloo resident and former councilwoman. Wright said she is eagerly awaiting progress at the site.
"It gives us more of an incentive to look forward to the neighborhood coming up," Wright said.
Be the first to know
Get local news delivered to your inbox!