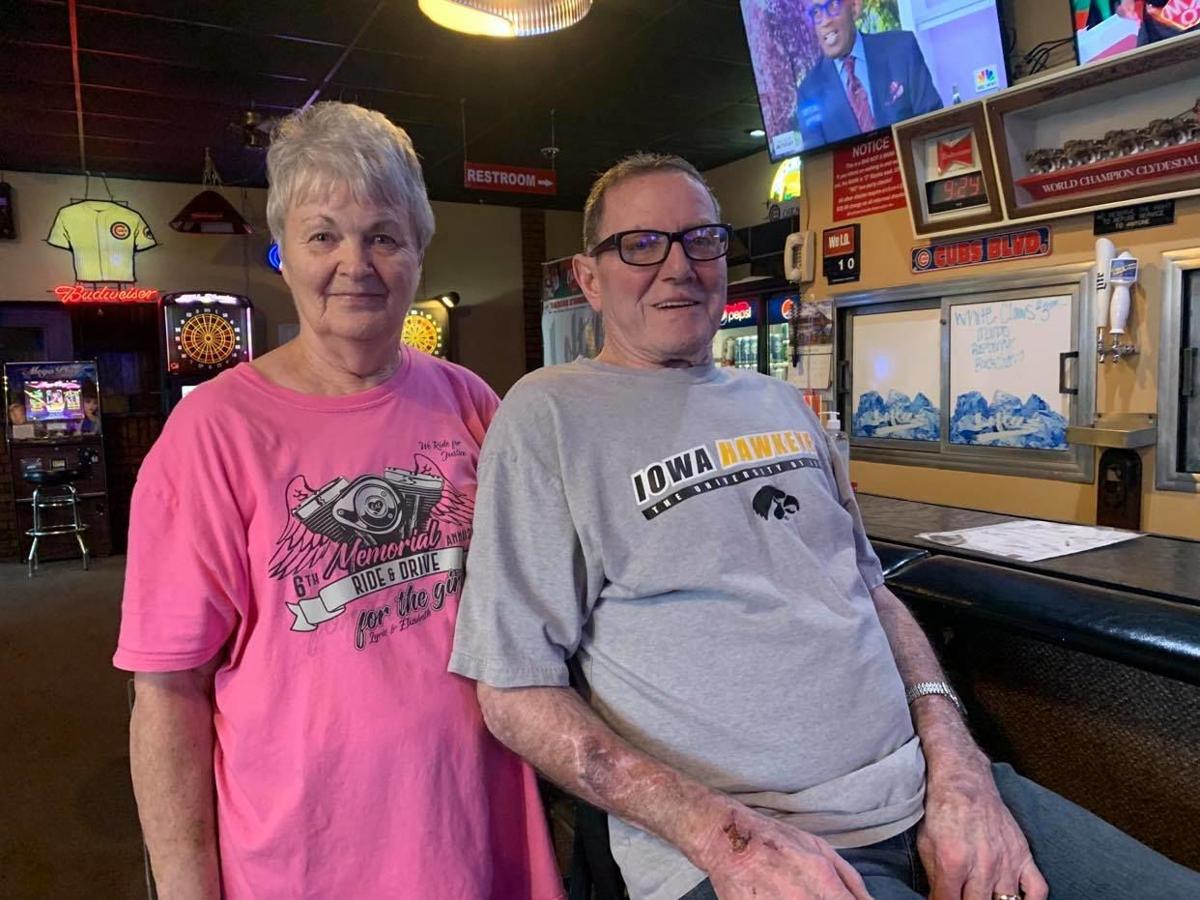 On Aug. 27, because of an uptick in local COVID-19 cases, Gov. Kim Reynolds ordered Black Hawk County bars closed.
But a drive through the county tells a different story.
Unmasked bartenders sell alcohol to unmasked customers. Patrons sit in groups, drinking and laughing like normal. The only sign of a pandemic is the occasional flyer that encourages social distancing.
Black Hawk County was one of six counties targeted for COVID-19 outbreaks in the order. Other counties were Dallas, Johnson, Linn, Polk and Story counties, all topping the state's list for positive cases of the virus. Black Hawk County has more than 4,000 positive cases, according to state data, ranking it fourth highest among Iowa's counties. Reynolds required bars to shut their doors from Aug. 27 through Sept. 20 to prevent further spread of the virus.
The risk isn't stopping some businesses whose bars are still open, and owners say they are complying with state guidelines.
Meanwhile, other bars sit vacant, their owners struggling to stay afloat.
It's a reality called "unfair" by some local bar owners, but it is allowed by a provision in the state order. The order allows establishments that generate at least half of their revenue from food sales to sell alcohol until 10 p.m. Bars that don't make most of their money from food are without normal business.
"Fewer people with more money will own everything, which means it's going to be a less diverse industry," said Dave Deibler, 57, who owns the Cedar Falls bar Octopus near the University of Northern Iowa. "Younger people with not tons of money are what really give our industry a ton of energy."
Deibler's bar is closed. He sells frozen pizzas but not much other food, so he can't meet the revenue threshold required to open. The provision allows businesses like Octopus to provide carryout, drive-through and delivery services to customers.
"The students are an important component, but we don't have a large group of people waiting to get inside on Thursdays and Fridays," he said. "If you own a bar, you're a little used to getting blamed for neighborhood issues. We're kind of used to that, but I wish the governor had acted more forcibly earlier."
Lofty's Lounge in Evansdale barely meets the requirement to stay open. Sharon Loftus, 73, the owner's wife, said the establishment makes about 55% of revenue from food and the other 45% from alcohol sales. She said their bookkeeper makes sure the numbers are correct.
"She's the one that fills them out and sends them in to the insurance company," Sharon Loftus said of the bookkeeper. "So it's not like anything that we could fudge or change on."
Her husband, 76-year-old owner Larry Loftus, does not require masks in the bar. The governor encouraged mask wearing or face coverings in public settings, "especially in circumstances when it is not possible to remain six feet away from others," the order said. Sharon Loftus said some customers may not enjoy the relaxed environment at the bar if they have to wear masks.
The order said that bars "must limit patrons from congregating together closer than six feet." Patrons were sitting close to each other at the bar Wednesday when a reporter visited.
"If they would really put a force on us to say, 'You have to wear them. Everybody that walks in that door has got to have one on' — well, that rule isn't down that tight," Kenny Loftus said of masks. "Probably the biggest reason why I don't really push it that hard is because I'm not responsible to do it."
Half Pint Saloon in Waterloo is open with 81% of its revenue from food sales, 39-year-old owner Michael Maker said. He is working long shifts to maintain his current employees and prevent himself from having to hire another worker.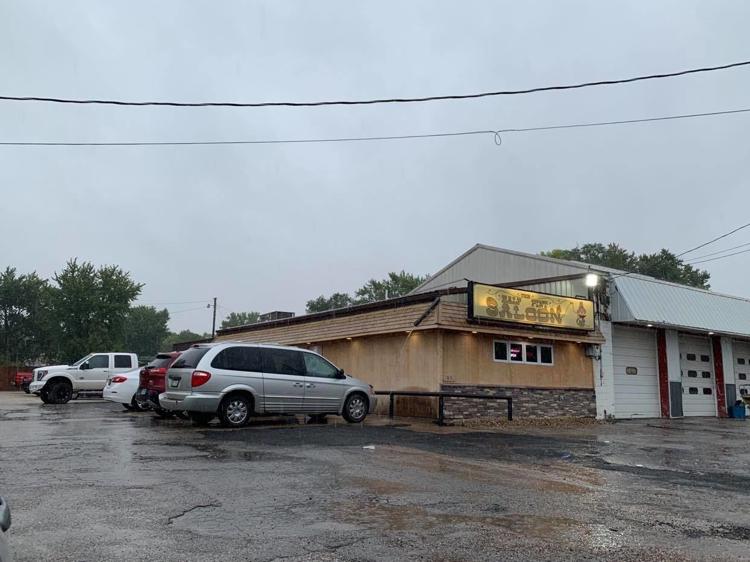 "I feel lucky that I'm open still because I'm serving food, but at the same time, I think it's vastly not fair," Maker said. "You feel horrible for everybody else, for every other bar owner that did nothing and still had to shut down."
He said all booths and tables are six feet apart for social distancing. When a reporter visited the location, patrons were sitting close to each other at the bar. Maker said he does not require customers to wear masks.
"I don't really try to get into the politics of it too much because that's not what I do for business," Maker said. "I'm not the law."
None of the interviewed bar owners said they knew employees or customers who tested positive for COVID-19. Lofty's Lounge owners said two of their employees had parents who got the virus, but the employees quarantined for two weeks before returning to work.
The governor's order calls on the state departments of public safety, public health, alcoholic beverages, inspections and appeals, homeland security and emergency management, as well as other state agencies, to "monitor the operation and implementation" of the order.
Black Hawk County Public Health Director Nafissa Cisse Egbuonye said at Monday's county supervisors meeting that her office is working to educate bar owners on the order.
"To have business close, reopen, and then close, it's been emotionally frustrating, but we do our best to educate them," Egbuonye said. "Some are more proactive, and others I think, especially with bars, it's just been very hard. I'm not going to sugarcoat it. It's just been hard."
Even though the provision is affecting bars differently, local owners are glad some locations remain open for residents. They talk about their customers like family members.
"Bars are super important to our culture," Deibler said. "The bonding that happens through that is super important. … I've never met as many great people as I have right here, and I miss every one of them."
Sydney Czyzon covers Waterloo and Black Hawk County. You can email her at sydney.czyzon@wcfcourier.com or follow her on Twitter @SydneyCzyzon.
Concerned about COVID-19?
Sign up now to get the most recent coronavirus headlines and other important local and national news sent to your email inbox daily.