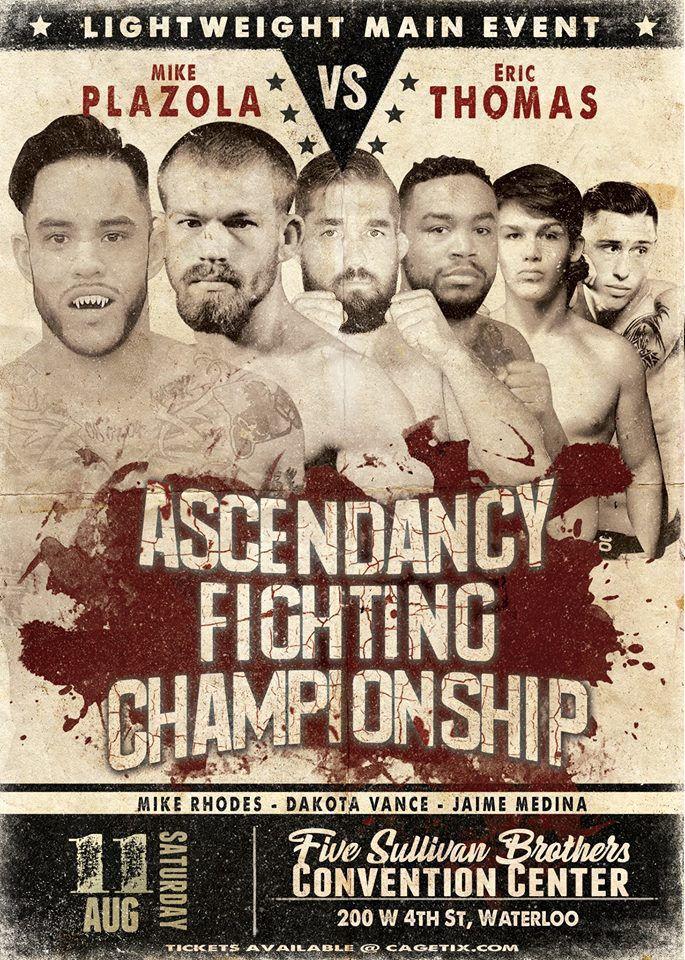 The Acendancy Fighting Championship event Saturday at the Five Sullivan Brothers Center features a card with several area fighters. The event begins at 7 p.m; doors open at 6 p.m.
Highlighting the card is a bout between Eric Thomas, a veteran who has trained in Burlington, against former Cedar Valley resident Mike Plazola, who now lives in Oregon.
Hudson native Jaime Medina will take on Kurstan Davenport, while Waterloo native and UFC veteran Mike "Biggie" Rhodes is taking on Las Vegas star BJ Lacy. Rounding out the pro card are Team Roc fighter John Simon and Waterloo native Adem Mujakic.
There will be several amateur bouts, as well, involving Charles City's Dakota Vance and local fighters Adnan Pehlic, Charlie Faulkner and Amel Dizdarevic.
Tickets can be purchased at ROC Gym inside the Crossroads mall, online at NitroTickets.com or at the door Saturday.