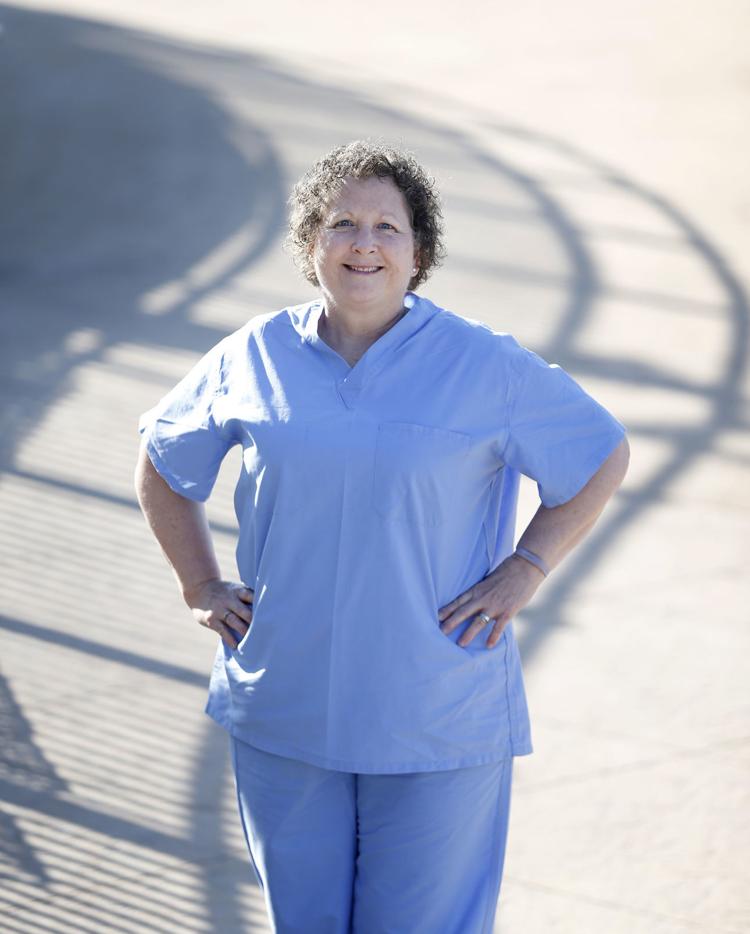 In third grade, Joy Hershey told her elementary classroom of her plans to be a nurse when she grew up.
"I never wavered from that," she said.
Now, after nearly 40 years as a nurse, she has been named to the 2019 Cedar Valley Top 10 Nurses list.
Not only does Hershey care for her patients in recovery units at UnityPoint Health-Allen Hospital in Waterloo, where she has worked since 2001, she also assists co-workers as a mentor and leader.
"It's such a great reward to hear them say, 'I got this. I can do this,' and see them grow in their professional life," she said.
Hershey is a preceptor for new employees and students and a mentor to new nurses through the nurse residency program. She assists with annual competencies and staff education, and has a certificate in critical care nursing.
Recently, she received her certification in perianesthesia nursing and scored in the top 10 percent of the nation on the CPAN exam. She then was asked to write questions for the next CPAN exam by the national committee.
"Joy has impacted my role as a recovery room nurse by her encouragement to expand my knowledge and try new roles," said Nancy Brannon, nurse preceptor in the UnityPoint recovery room.
Hershey said she has checked off all of her career bucket-list items.
"I believe in working myself out of a job, so to speak. I get a lot of satisfaction out of working with a new employee, especially a newer nurse that may not have the background," she said.
Hershey grew up in southeast Pennsylvania before living in Minnesota for 10 years. While visiting her oldest son in college at the University of Northern Iowa in Cedar Falls, Hershey and her husband, Marlin, found they enjoyed the Cedar Valley and moved here.
"I work with a great team of nurses there in the recovery room, and I really think the success of somebody's career is being part of a great team. It just makes the job so much easier, so much more enjoyable," Hershey said.
When she is not caring for her patients, Hershey and her husband spend time engaging with their community.
Hershey serves on several committees and helps with worship planning at her church, South Waterloo Church of the Brethren.
The Hersheys also are active in the local chapter of Growing Hope Globally, a Christian nonprofit organization that promotes sustainable agriculture in developing countries, and have traveled to areas served by the group in Central America and Africa.