When Julie Baldwin Bublitz was born, the doctor felt so bad he asked her mother if he should mark her birth time as before midnight.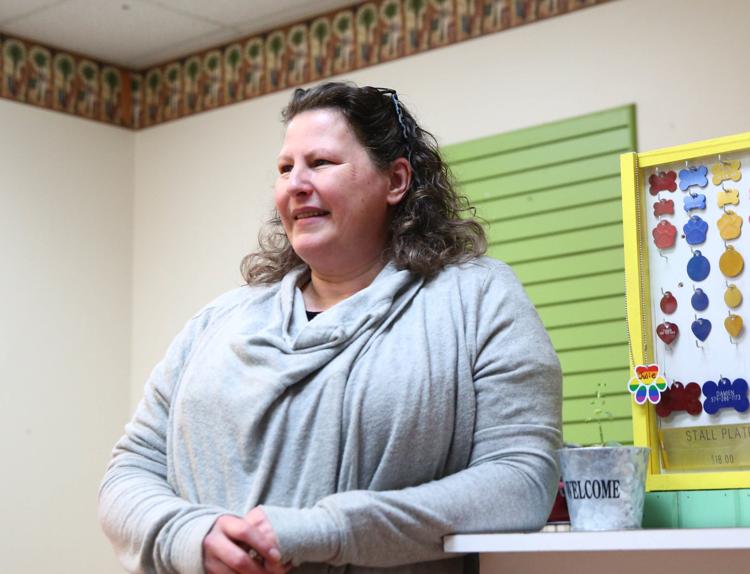 "No," Bublitz's mother said. "This is her birthday."
It was 3 a.m. on Feb. 29, 1968.
Since then Bublitz has taken her status as a "leapling" pretty much in stride. Today, for example, she turns 13 and plans to use the fact that she is a new teenager as an excuse for all potential future misbehavior.
After all, she'll probably be a teenager until she dies.
As a leap year baby, however, Bublitz is special - more special than a twin, in fact, but not quite special enough to be struck by lightning.  
The odds of being a leapling are 1 in 1,461, while the odds of being a twin are 1 in 250. The odds of being hit by the finger of God is 1 in 3,000.
It was never a big deal growing up, Bublitz said. She can't really remember when she became aware her birthday is only celebrated once every four years. 
"We always celebrated my birthday on Feb. 28," Bublitz said. She has a brother seven years older than her who was born on March 1, so there were sometimes celebration that day, too.
She knows that when she was 1 (Or is that 4? We're not certain.) her picture appeared in the front page of the Northwood Anchor. The woman who ran the greenhouse in town was also a leap year baby and she is seen handing Bublitz a carnation.
She also knows that when she was born in Eau Claire, Wisconsin, that paper took a picture of her and another leap year baby, Scott Allen Bixby.
"I always thought it would be kind of neat to find him," Bublitz said.
This paper featured Bublitz on its front cover in 2008, when she turned 10. Her work friends gave her a shirt that said "A perfect 10," while her daughter, with her in the front page photo, wondered in the story how she could be 10 when she was old enough to "have kids and stuff."
Then she turned 11 the same year her youngest daughter did. 
But sometimes, you're more infamous that famous as a leapling. Those are the times when you try to fill out documentation online and are told your birth date is "invalid." Or when your driver's license expires the wrong month. For most legal purposes, Leap Day isn't recognized.
"That's kind of inconvenient," Bublitz said.
This year, she plans to do the same as she has in the recent past -- maybe go to dinner and a movie.
After she's interviewed by the local paper, of course. That came courtesy of her father, who was the one who sent in a tip about her birthday and who Bublitz says is the one throughout her life who talked about it the most.
In fact, as a new teenager, Bublitz was compelled by her father to talk to the media.
"If she's not interested (in talking to the press), tell that her dad said she's not too old to spank," Richard Baldwin said in an email.
He kindly provided a baby picture as well.
Concerned about COVID-19?
Sign up now to get the most recent coronavirus headlines and other important local and national news sent to your email inbox daily.