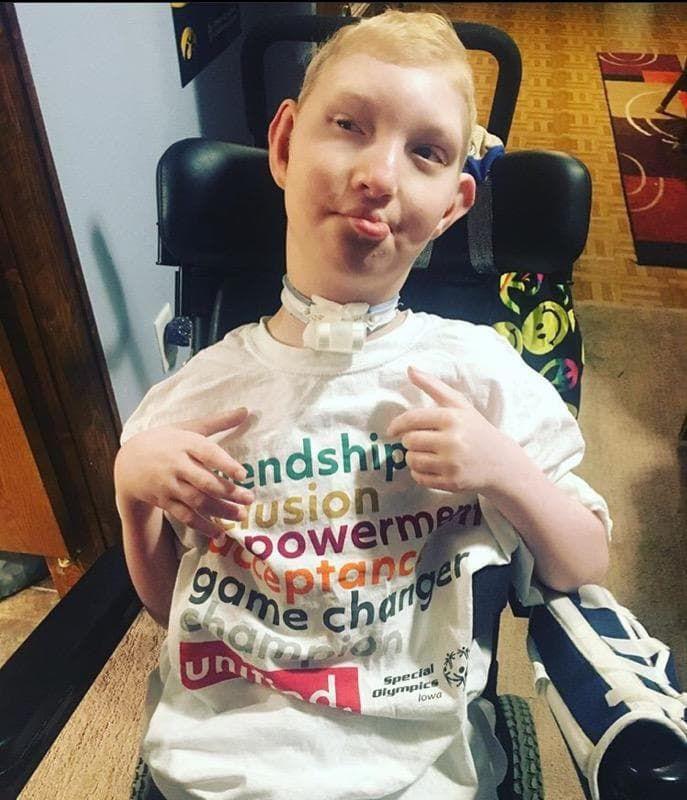 It took less than 24 hours for the community to lift up a Mason City family.
That's thanks to the nearly 65 individuals who donated more than $3,000 to a Facebook fundraiser to purchase a used ceiling-mounted electric lift for 10-year-old Logan Brown.
"I knew that it would happen I just didn't know it would happen that quickly," said Ann Determan, Brown's nurse who created the fundraiser.
Brown, the son of Tara and Andy Brown of Mason City, has a genetic mutation of the SETD-2 gene and has been diagnosed with microcephaly, cerebellar hypoplasia and cerebral palsy among others.
He uses a wheelchair and is unable to sit, walk and stand on his own.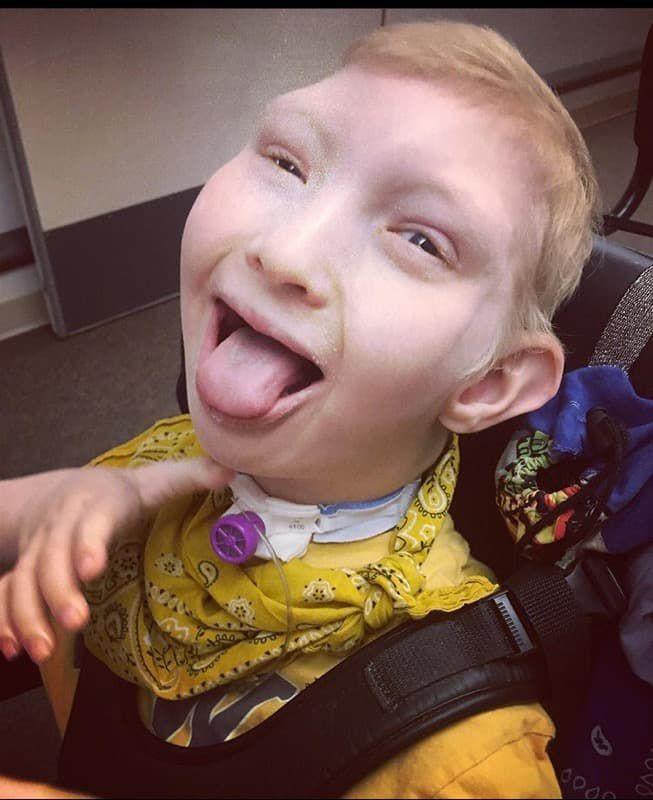 Determan, a former MercyOne North Iowa Medical Center employee, began working with Brown when he was 3 years old.
"He's an amazing young man," she said. "He brings joy to everybody that he meets."
As Brown has grown — now about 65 pounds — transferring from his bed to his wheelchair and vice versa has become more difficult, and the manual lift, which is the only lift covered by health insurance, isn't efficient or practical, Determan said.
It's for that reason she began researching electric lifts, a "caregiver luxury" that aren't covered by insurance companies, and she found JVA Mobility of Waterloo.
When she reached out to the company, she was informed that it receives about three used lifts a year and will resell them at a discounted rate.
Determan said a new lift costs about $6,000, and a used one costs about $3,000 with new straps, sling and installation of a new ceiling rail.
Wanting to help Tara and Andy Brown, who have three other children between 14 and 22, she launched a Facebook fundraiser Tuesday to raise $3,000 for a used lift.
"I'm just an advocate," Determan said. "I'm just advocating for him to have the best possible life that he can."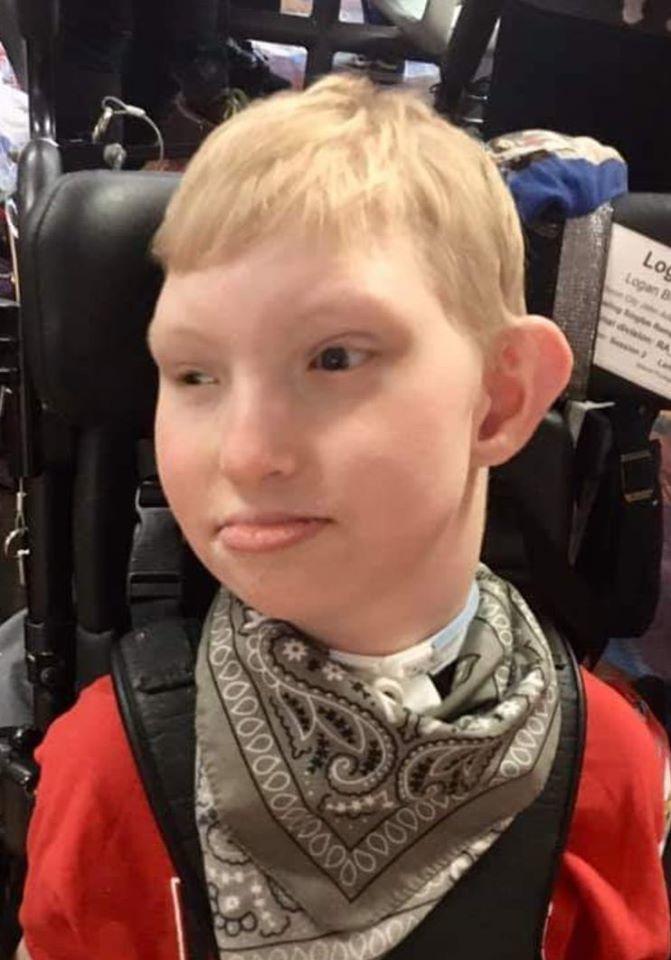 Donations started rolling in immediately for Brown's lift, and when Determan awoke Wednesday morning, she received a notification that she had reached her goal.
By 4 p.m. Wednesday, the fundraiser garnered $3,220 in donations.
"Words cannot express how thankful we are for your generosity. This village raised the money needed for this lift in less than 24 hours. You are all amazing," Tara Brown posted on the Facebook fundraiser's wall. "Thank you for donating. Thank you for sharing. Thank you for praying. Logan is here and well because he is surrounded by people who lift him up daily. God is good!"
She continued by saying the electric lift will allow their son to remain at home, where he is safe, loved and comfortable, for as long as possible.
Determan said JVA Mobility will install and maintain the lift, and once that's complete, Tara Brown said she'd share photos with those who made it possible.
The most heartwarming stories of 2019
Take a look back at some of 2019's most heartwarming stories.
Reach Reporter Ashley Stewart at 641-421-0533. Follow her on Twitter at GGastewart.
Concerned about COVID-19?
Sign up now to get the most recent coronavirus headlines and other important local and national news sent to your email inbox daily.