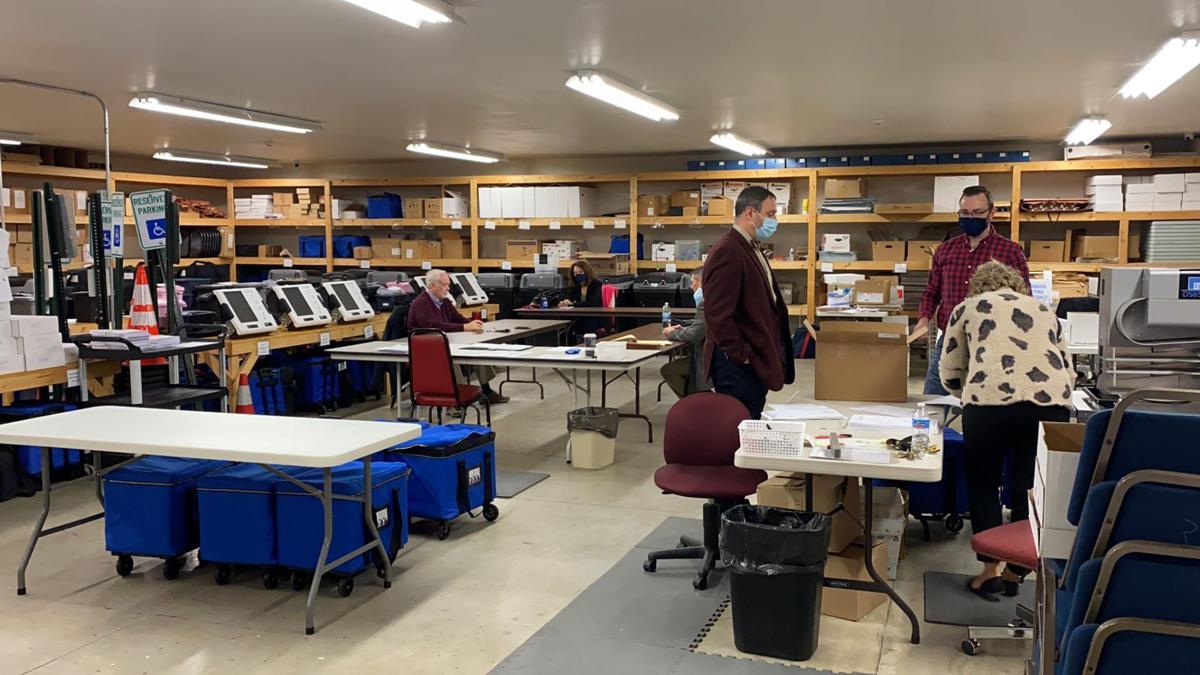 Clinton County is planning to complete its recount of the Iowa 2nd Congressional District election Saturday.
Entering the day, Mariannette Miller-Meeks held a 34-vote lead over Rita Hart, according to unofficial results from the Iowa secretary of state.
However, Scott County is reporting a net of 26 votes for Hart following its recount, which would bring the margin down to eight votes.
Clinton County, which is Hart's home county, was expected to have a recount of close to 6,000 ballots.
Follow reporter Tom Barton on Twitter, @tjbarton83, for live updates.
Not all counties that have completed recounts, but where county officials have yet to certify the re-canvass of votes, have reported results to @IowaSOS, including Scott County, where @RitaHartIA netted 26 votes. By that count, @millermeeks has just an 8-vote lead. #IA02

— Tom Barton (@tjbarton83) November 28, 2020
The Scott County Board of Supervisors meets Monday — the deadline for the state to certify results statewide — to receive the recount board's report and decide whether to accept & submit recount results to @IowaSOS, including an unexplained 131-ballot discrepancy. #IA02

— Tom Barton (@tjbarton83) November 28, 2020
Overhead during Clinton County recount: "Hey, I got one that trumps your Jesus vote. This guy wrote in 'God.' ... And not only did they write in God, they voted against every judge." #IA02 pic.twitter.com/aYgKmjsYJ5

— Tom Barton (@tjbarton83) November 28, 2020
Deleted previous tweet. There was a ballot where someone wrote in the Democratic Party and not a candidate, but it was different ballot where someone wrote in Rita Hart's name that they counted as a legitimate vote; not the other ballot.

— Tom Barton (@tjbarton83) November 28, 2020