DECORAH — Jeni Grouws woke up Tuesday morning to news that her band's album, "The Devil May Care," is 10th on the Billboard Blues album chart. That's three spots higher than when it debuted just a week earlier.
"Oh, my goodness! To be honest, it was crazy — I never thought it was possible. I got an email from this guy at Billboard who needed information about the Avey Grouws Band because 'you may be appearing on the blues chart the next week.' I didn't believe it. I called Billboard and asked for the guy and grilled him every kind of way. I still had doubts, so I did an internet search to make sure Billboard and his name popped up together," Grouws said, laughing.
The roots & blues release also is charting on the Roots Music Report at No. 16 for Blues Album and No. 8 for Contemporary Blues Album.
It was recorded over a period of weeks in October and November at Catamount Studios in Cedar Falls, where Travis Huisman produced and mixed the record.
"They are a blues band, but they definitely have some songs on the album that lean more country and also rock. I'm guessing because of their diversity within the blues genre is why people are digging it," Huisman said.
Vocalist Jeni Grouws, guitarist Chris Avey and drummer Bryan West met at a blues jam in 2015 in the Quad Cities. Grouws, who lives in Decorah, and Avey, based in the Quad Cities, soon formed a successful duo, and in 2017 asked West to join, officially becoming a band. Randy Leasman also joined on bass. Grouws' vocals have been described by critics as "a choir full of angels on a runaway train." Avey is former lead guitarist for blues icon Big Pete Pearson. Avey and West, as the Avey Brothers, won third place at the 2009 International Blues Challenge in Memphis, Tenn.
AVB quickly garnered a wide following for their playful, raucous shows at the Mississippi River Blues Festival, Arizona's Boogie, Blues 'N' Brews, Prairie Dog Blues Fest and on tours. In 2017 and 2018, the band won the Iowa Blues Challenge, and in 2018 and 2020, they were semifinalists at the International Blues Challenge.
"At blues jams, if you have a blues background, no matter what kind of music you make, you always have someone to play with. The blues has this amazing ability to bring people together at jams, even if you've never met. That's the coolest thing about the blues, bringing people together in a way no other form can," Grouws said.
AVB is blues-influenced, not a blues band. "That's important to put out there because there are very long and strong ideas and traditions about where blues came from, the sound, all influenced by history. Our blues sound is influenced by blues, metal, country, rock – American roots — and hard to put into a box. Blues purists may not find us their cup of tea, but our music is an amalgamation of sounds we grew up on," she explained.
The 10-song album features original music, and most of album was recorded live as a band to analog tape. The band intended to record 11 songs, but Grouws lost her voice during a recording session after suffering a terrible cold. "My voice kept giving out. I cried a lot 'cuz I felt like I was letting everybody down."
Finally back in the studio, Grouws said, "I couldn't force the high notes, but as musicians, we're used to having to adapt, so I did."
AGB's live album release party in March was scrubbed when Gov. Kim Reynolds mandated bars and restaurants close to the public during the COVID-19 pandemic. Still, charting on Billboard has softened the blow.
"We're not the cool kids. We have no label, no agent, no manager. Basically we have me sitting at my kitchen table, yelling at my kids while I'm writing emails," she said, laughing.
Grassroots support has been building, thanks in part to streaming their album release which has had more than 15,000 views. A trio – Grouw, Avey and West – presents Quaran-tini parties and Margaritias and Music events from 6 to 7:30 p.m. Fridays and Bloody Marys and Blues on Sundays from noon to 1:30 p.m. on the band's Facebook page.
"Chris and Bryan are roommates, so they're in their bachelor pad in the Quad Cities, we're all safe, and we play and sing. It's not a blues-specific show, and we have so much fun. People find right away that we're a happy group of people."
The band is looking forward to resuming live shows. "Music isn't done in a vacuum. It's meant to be shared. We miss being in front of people and the conversation that happens between the band and the audience," Grouws added.
Celebrate the glorious — and easy to grow — iris PHOTOS
parting glances Bearded Iris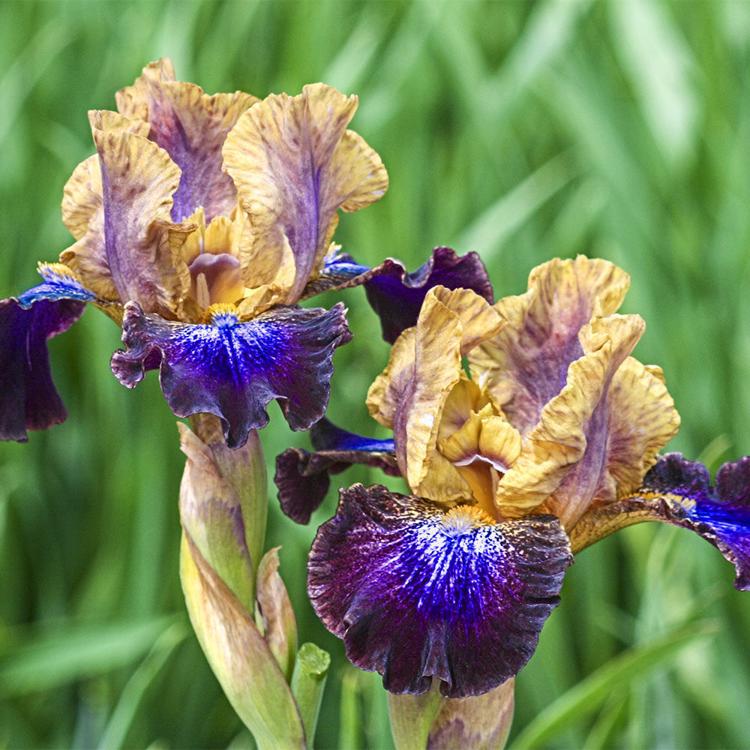 Iris Dwarf What Again as Blueberry Tart Dwarf Bearded Iris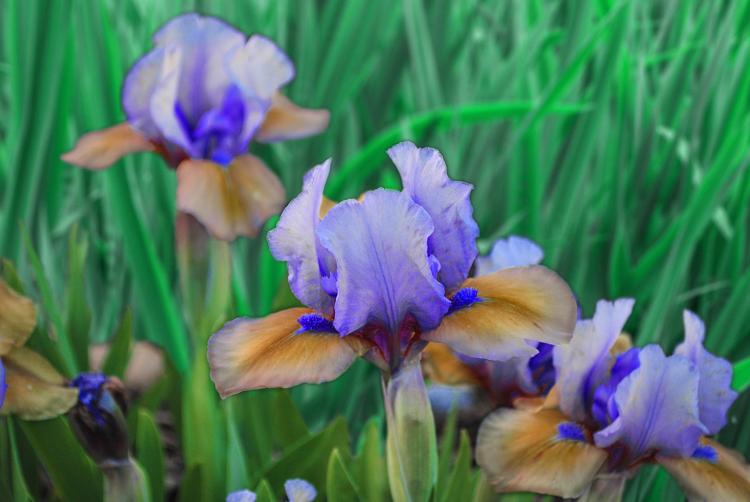 Japanese Iris 'Picotee'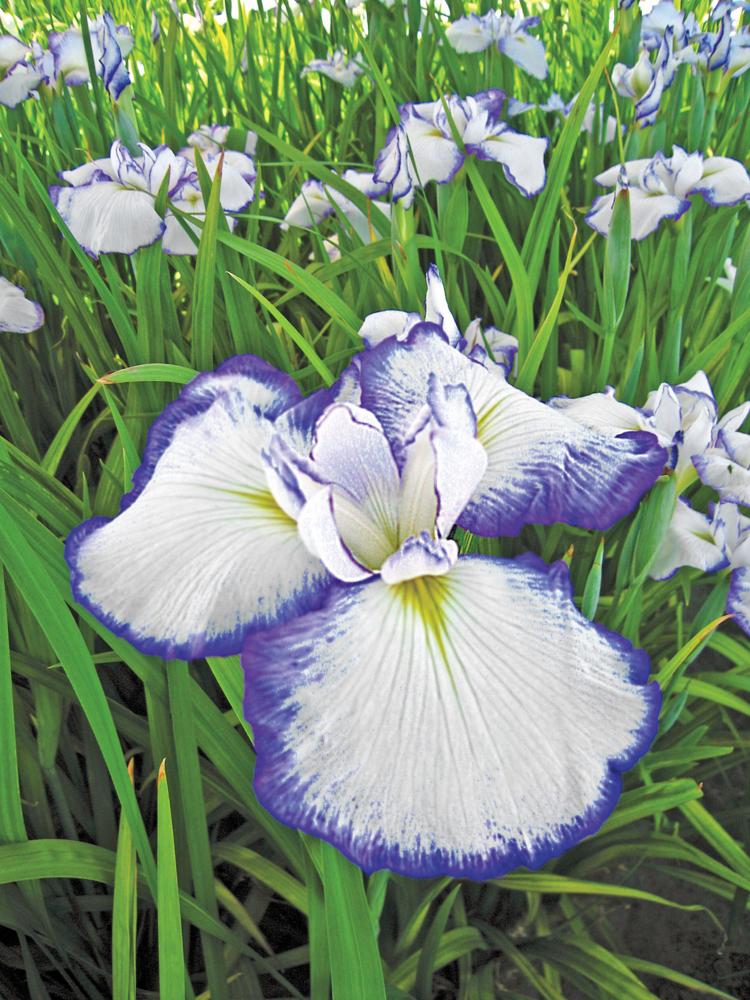 Reblooming_Iris_German_Beverly_Sills_.jpg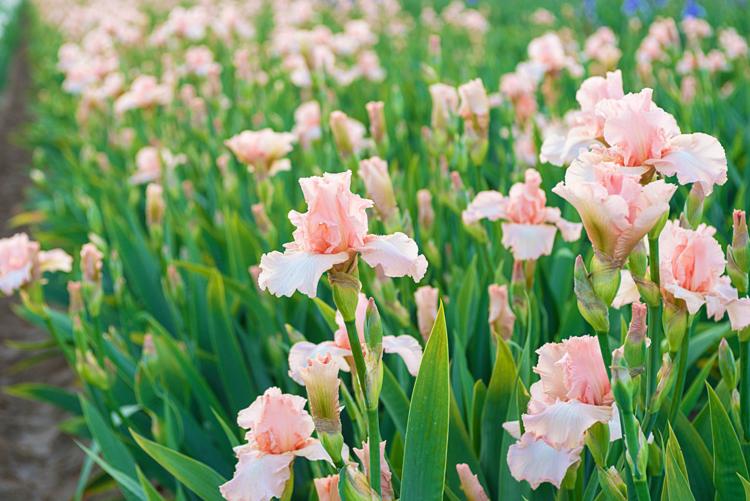 Iris_-ShakersPrayerSiberianIris_Parkseed.jpg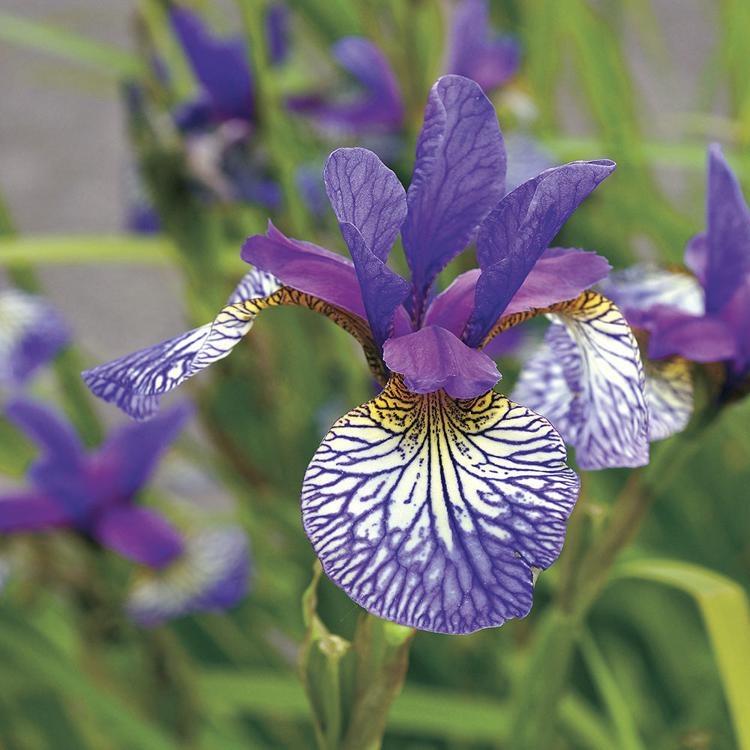 Iris_Uncorked_JungSeedCo.jpg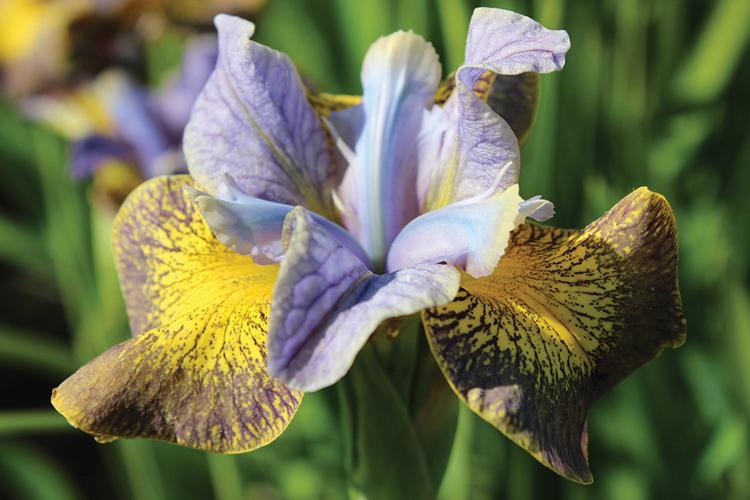 Iris_MysticBeauty_BrentandBeckyBulbs.jpg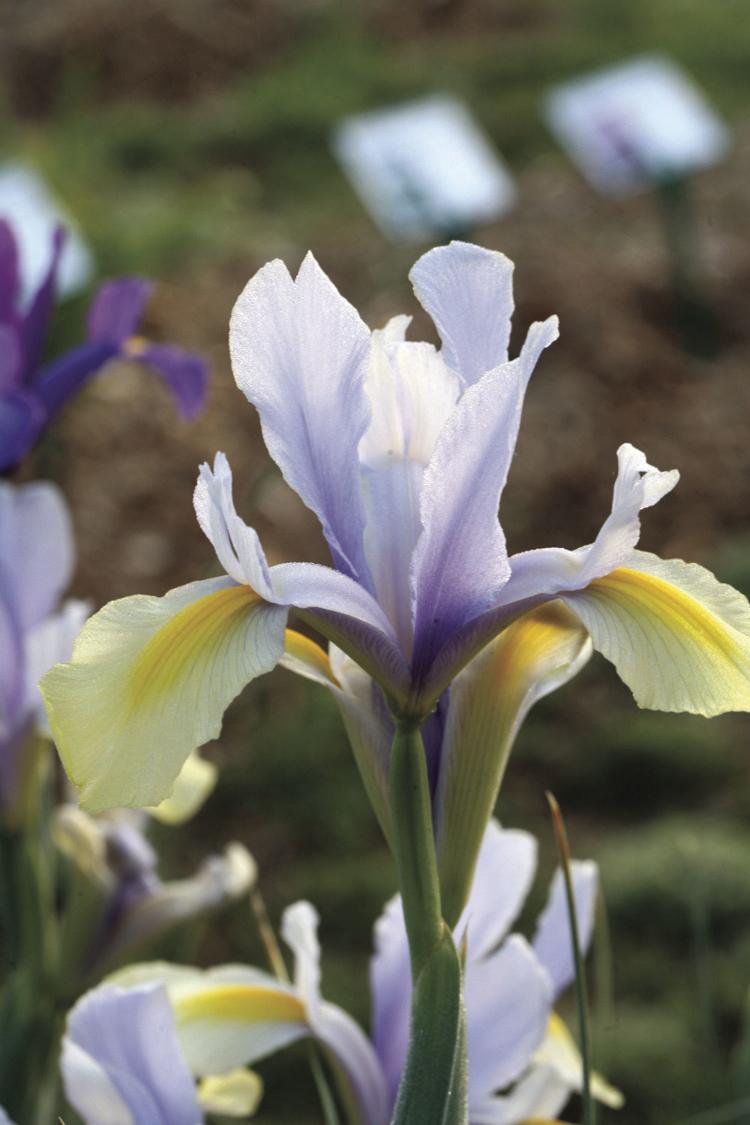 Iris_Montmartre_JungSeedCo.jpg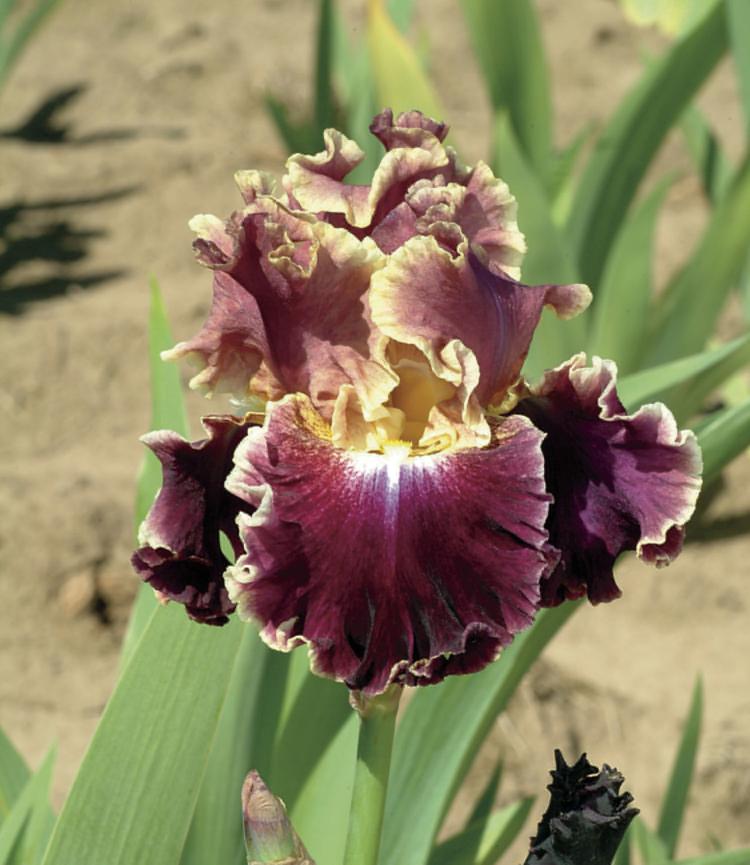 Iris Double Standard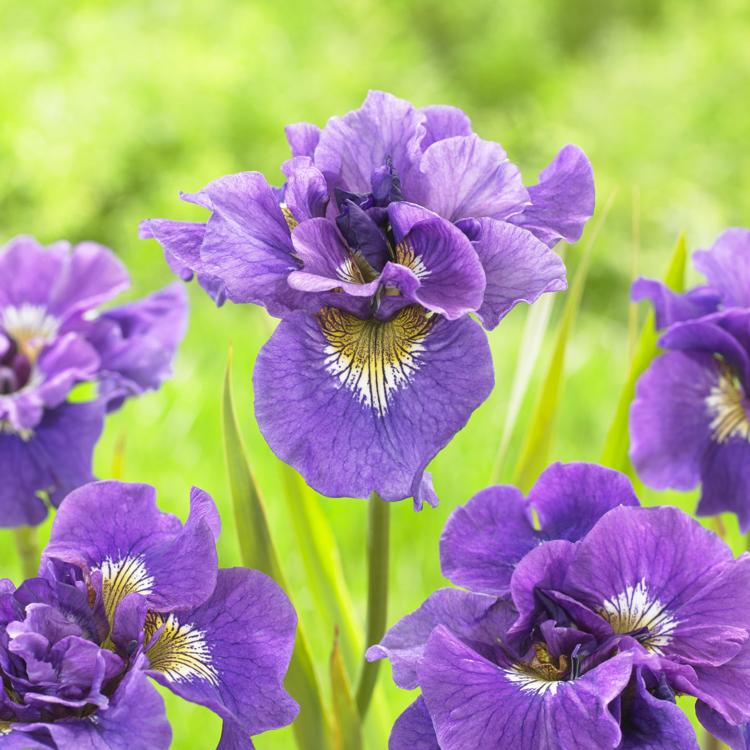 Iris Dwarf What Again as Blueberry Tart Dwarf Bearded Iris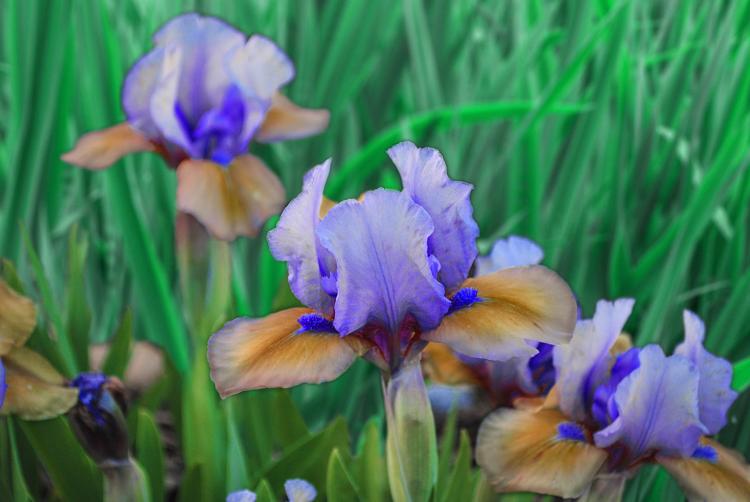 Butterlicious Bearded Iris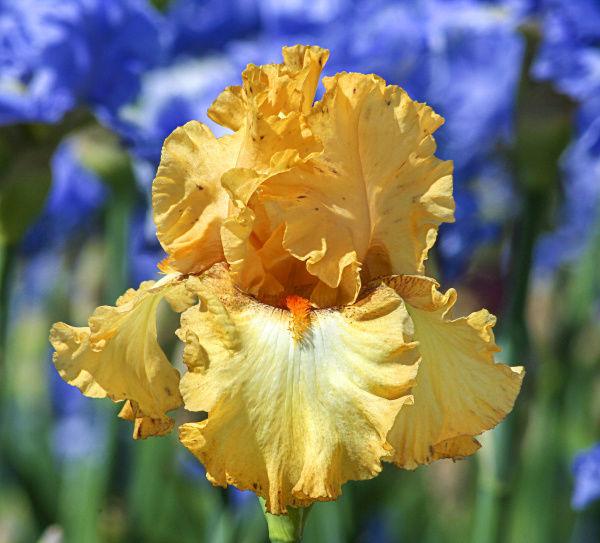 Before the Storm Bearded Iris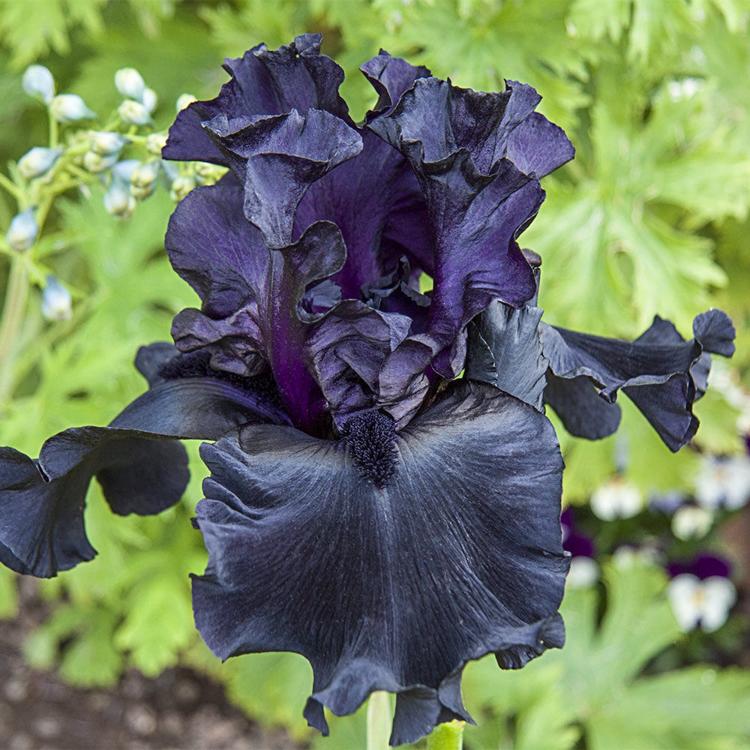 SiberianIris_MissionBay_LongfieldGardens.jpg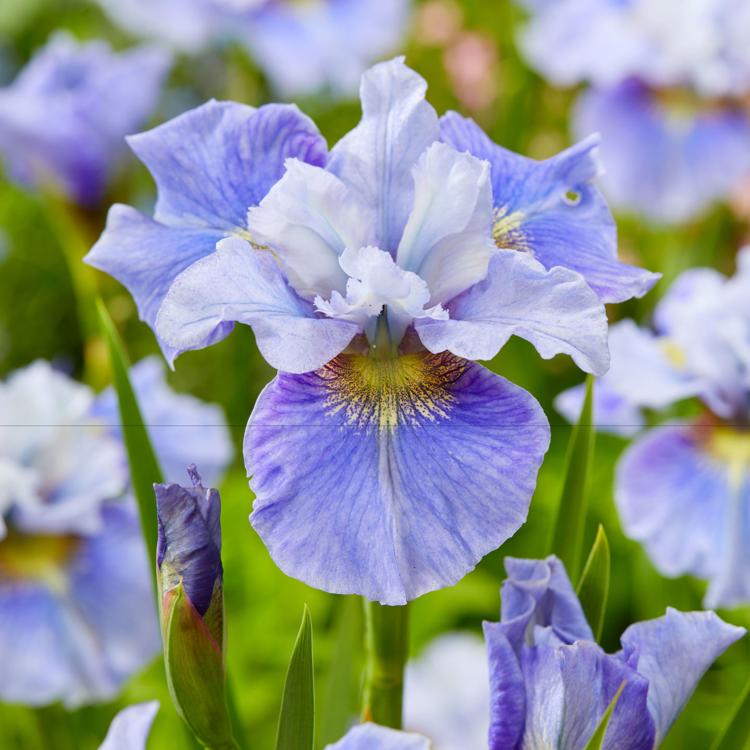 IrisLouisiana_Rhett_LongfieldGardens.jpg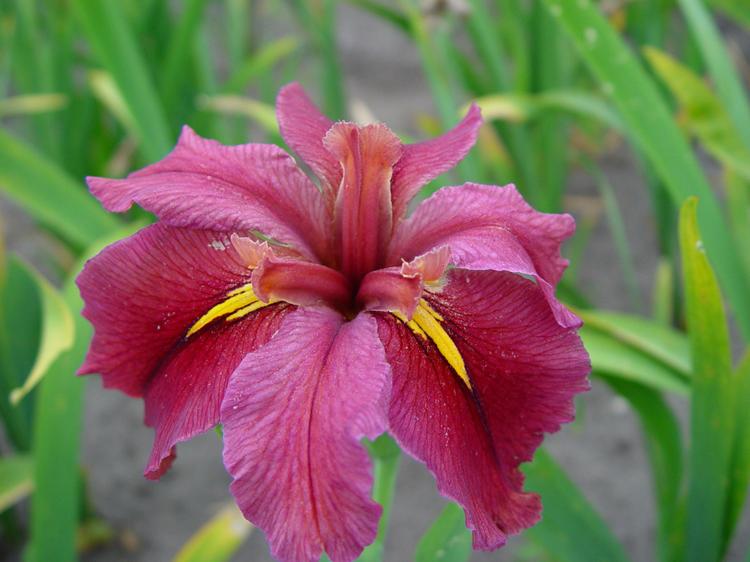 Be the first to know
Get local news delivered to your inbox!