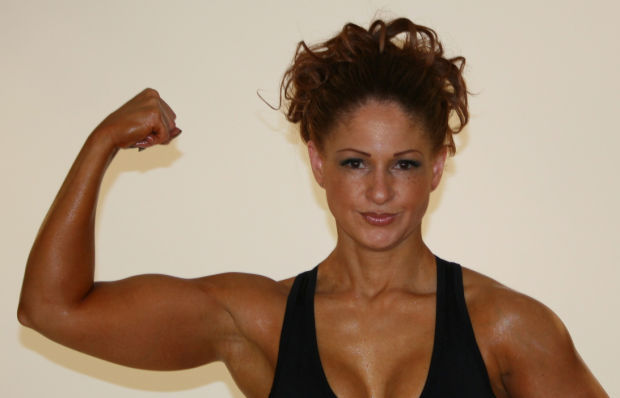 We're smack in the middle of January and you're sticking to your New Year's resolution to get fit. You may have even started a training program at the gym. While you're mastering the equipment, sometimes the basics can get lost. There's nothing more basic than what's in your gym bag. Packing the right stuff can go a long way in keeping you coming back and sticking with it. Here's a gym bag checklist to help you stay the course in your fitness goals.
Bring a bottle of water. It is best to keep yourself hydrated while performing your training routine. Drink water about every 20 minutes during your workout.
Tune in to improve your workout. Research has shown that listening to music during a workout can increase your endurance and distract you from fatigue. Plus, you drown out all of the other noises around you so you can focus on your goals for the day.
Protect those hands. Strength training is a definite must, so come ready to pump some iron with weightlifting gloves. Gloves improve comfort and grip strength while simultaneously avoiding blisters and callouses.
Fuel up properly. If's a good idea to keep a stash of snacks in your gym bag to maintain energy. I suggest a bag of sliced apples (great complex carb), a banana and a scoop of protein in a shaker bottle. It is imperative to have a fast-digesting protein within 30 minutes of your workout to aid in muscle recovery.
Bring an extra set of clothes. Most gyms have locker rooms with showers and if there is somewhere you need to be afterward, you can get showered and primped right there at the gym. This is also great for early birds who like to train before they go to work. Which leads to ...
Bring your own fresh-and-clean supplies. Most gyms provide standard shower necessities like shampoo, conditioner and body wash. But many people prefer to bring their own shower goodies. Especially for us ladies, having a great face wash and our other favorite products is essential to clean off the sweat and grit from a good workout.
When you're done, write it down. You should be recording your progress in a workout journal, so keep one handy in your gym bag.
Have a minor dents and scratches plan. All gyms carry first aid kits, but it is pretty convenient to have your own. If you are going to pack a gym bag, why not have a few extra Band-Aids, some antibiotic ointment or other first aid items you may need?
Replenish your stock daily. Always restock your bag when you get home and then throw it in your trunk so you can squeeze in your workout at any time during your busy day.
Laura Marentic is a personal trainer at Anytime Fitness in Waterloo and owner of Glambition Girl fitness.