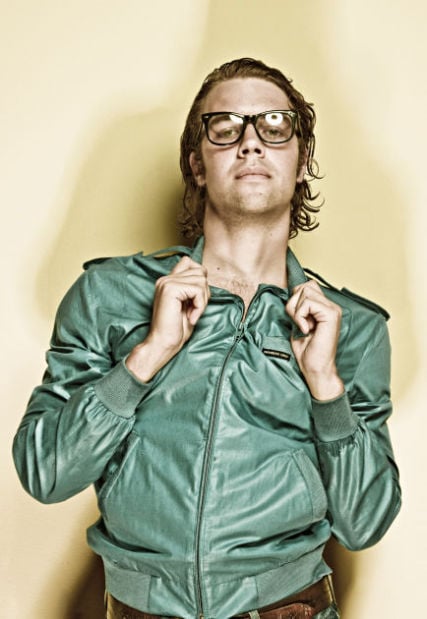 CEDAR FALLS | When Brooks Wheelan was in junior high, one of his goals was to work on the longtime NBC comedy show, "Saturday Night Live."
Now, more than a decade later, the Manchester native will be spreading laughs as a feature performer and writer during the upcoming 39th season of the show, said his father, Jim Wheelan, who lives in Cedar Falls.
"I think he was really surprised," Jim Wheelan said. "He said, 'If I don't get it, that's cool. It would be a really good interview experience.' But when he got it, he was ecstatic."
For Brooks Wheelan's whole life, he enjoyed science and mathematics. After graduating from the University of Iowa with a medical bioengineering degree in 2009, he moved to Los Angeles to work as a test engineer on eyes and heart valves.
However, the itch for humor still clung, and in Los Angeles Brooks honed his stand-up skills and worked daily in various comedy clubs, his father said. He has worked with Daniel Tosh, Jeffry Ross, Nick Swardson and Louis CK, among others.
"I didn't necessarily know he would make it on "SNL," but I knew he would make a success for himself some way in the comedy field because that was his goal and he was so driven," Jim Wheelan said. "He was always working hard on whatever he did, whether it was school work or comedy."
This last year, Brooks Wheelan was named one of Comedy Central's Top 10 Comedians to Watch. He also performed regularly at the Hollywood Improv Club and worked with Upright Citizens Brigade Theatre in Los Angeles.
However, if he turned 30 and his comedy didn't go anywhere, Brooks Wheelan told his father, a teacher at St. Patrick Catholic School, that he would place all of his focus on science. Two weeks after that conversation, "SNL" executive producer Lorne Michaels watched one of Brooks Wheelan's stand-up shows and hired him to join the "SNL" cast in New York for its upcoming season.
"I know he's really busy this week getting ready for the first show," Jim Wheelan said. "He's just having a blast. He's doing comedy every night out there and writing for the show and hanging with the cast members and having a good time."
As for his proud parents back in Cedar Falls, they're planning to get together as a family to watch the first episode of the season on Saturday. Though Jim Wheelan isn't sure if his son will appear in the first episode, he and his wife are planning on going out to New York and seeing their son live in November.
"Everybody is very, very happy for him," Jim Wheelan said. "I think it's kind of a combination of 'Wow, you got it done,' and 'I always knew you would.'"
Brooks Wheelan is one of six new featured cast members, including Beck Bennett, John Milhiser, Kyle Mooney, Mike O'Brien and Noel Wells.
The Associated Press contributed to this report.
Be the first to know
Get local news delivered to your inbox!