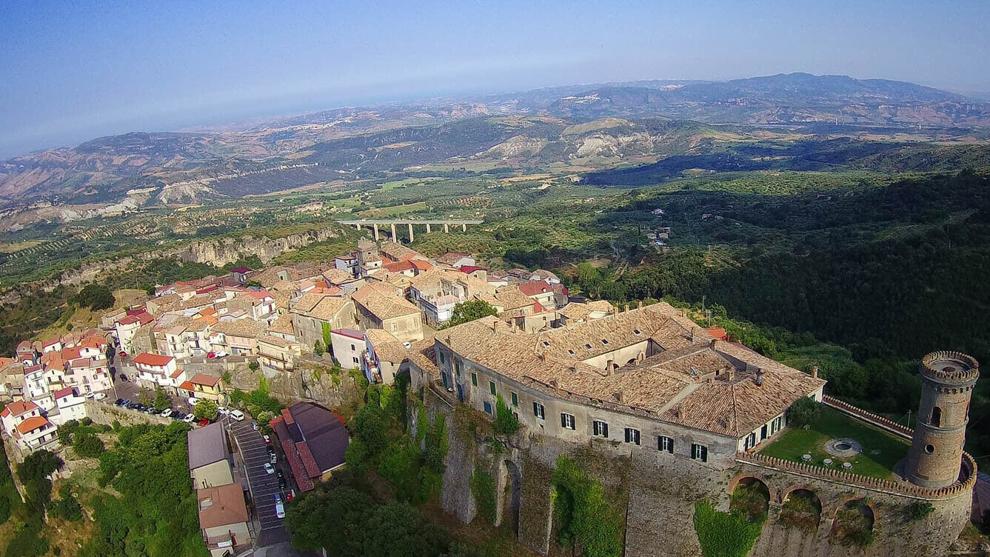 This spectacular hilltop castle, built as a lookout post against pirate raids, overlooks a maze of alleys, stone homes and tiny piazzas with private entrances.
Across centuries powerful feudal families ruled over the village, killing and poisoning each other.
Olive groves dot the hills and produce a premium extra virgin olive oil. Part of the fortress, featuring high walls and a loggia tower hiding inside a cistern, has been turned into an elegant designer resort.