Harold Wilken is a steadfast believer in letting nature take its course. Under his watch, Janie's Farm Organics in Danforth, Illinois, has transitioned from conventional farming practices — such as the use of pesticides and GMOs — into a 100% organic operation growing yellow and white hybrid corn, soybeans, wheat and rye, and he couldn't be prouder.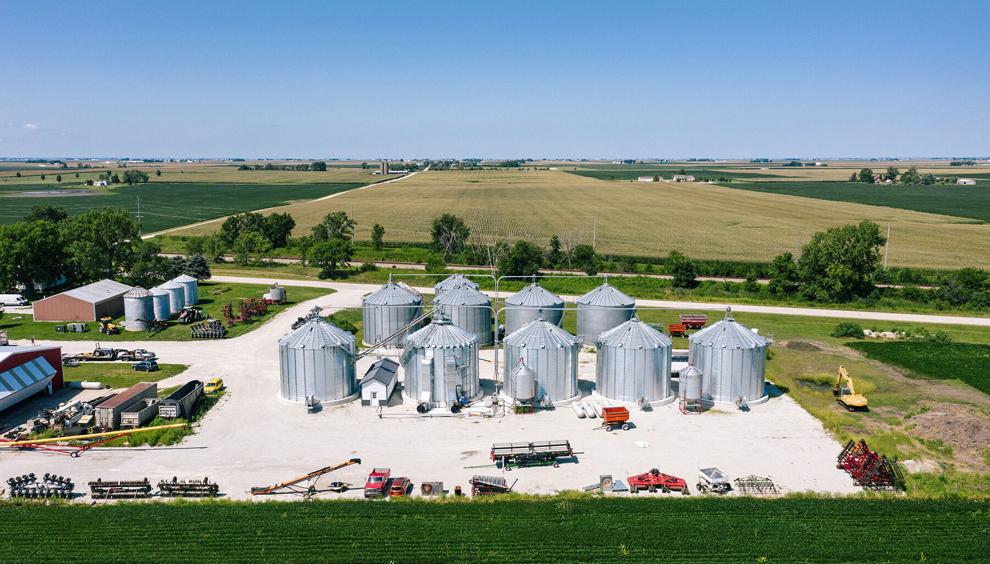 ---
Down on the farm
Raised in a farming family that dates back several generations, Wilken was riding tractors with his dad at the tender age of 2 years old.
His great-grandfather founded what would today be considered an organic, biodiverse farm on Illinois land in 1882. After learning the industry through years of working in the fields, Wilken decided it was time to break away and start his own farming operation in 1982; he would pursue traditional growing methods for the 23 years that followed.
"I rented a piece of land from an older lady who was willing to give a young farmer like me a chance," he says. "When I took my first herbicide bill to her, she looked at it and told me that if I could just figure out how to do things the natural way, she wouldn't have to pay it. Her words were very prophetic, and they've stuck with me through the years."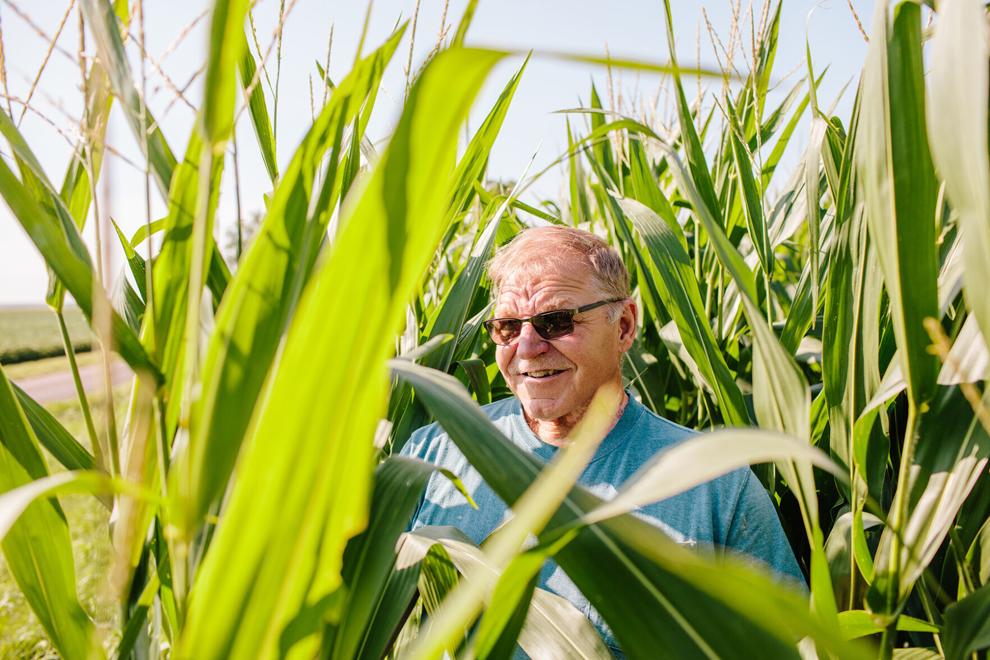 ---
Opting to go organic
Wilken's decision to take the farm in an organic direction came about as a result of several life-changing events that occurred in quick succession. Already disillusioned with GMOs and losing faith in conventional farming practices, he was directly sprayed with dangerous pesticide chemicals when a hose broke in 1990, leading to health issues.
Then, in 2001, Wilken's beloved daughter Janie passed away in a tragic car accident at age 15.
When Wilken's neighbor Herman Brockman sent a condolence letter and offered him the opportunity to transition his adjacent acreage into an organic farm, it seemed like a sign.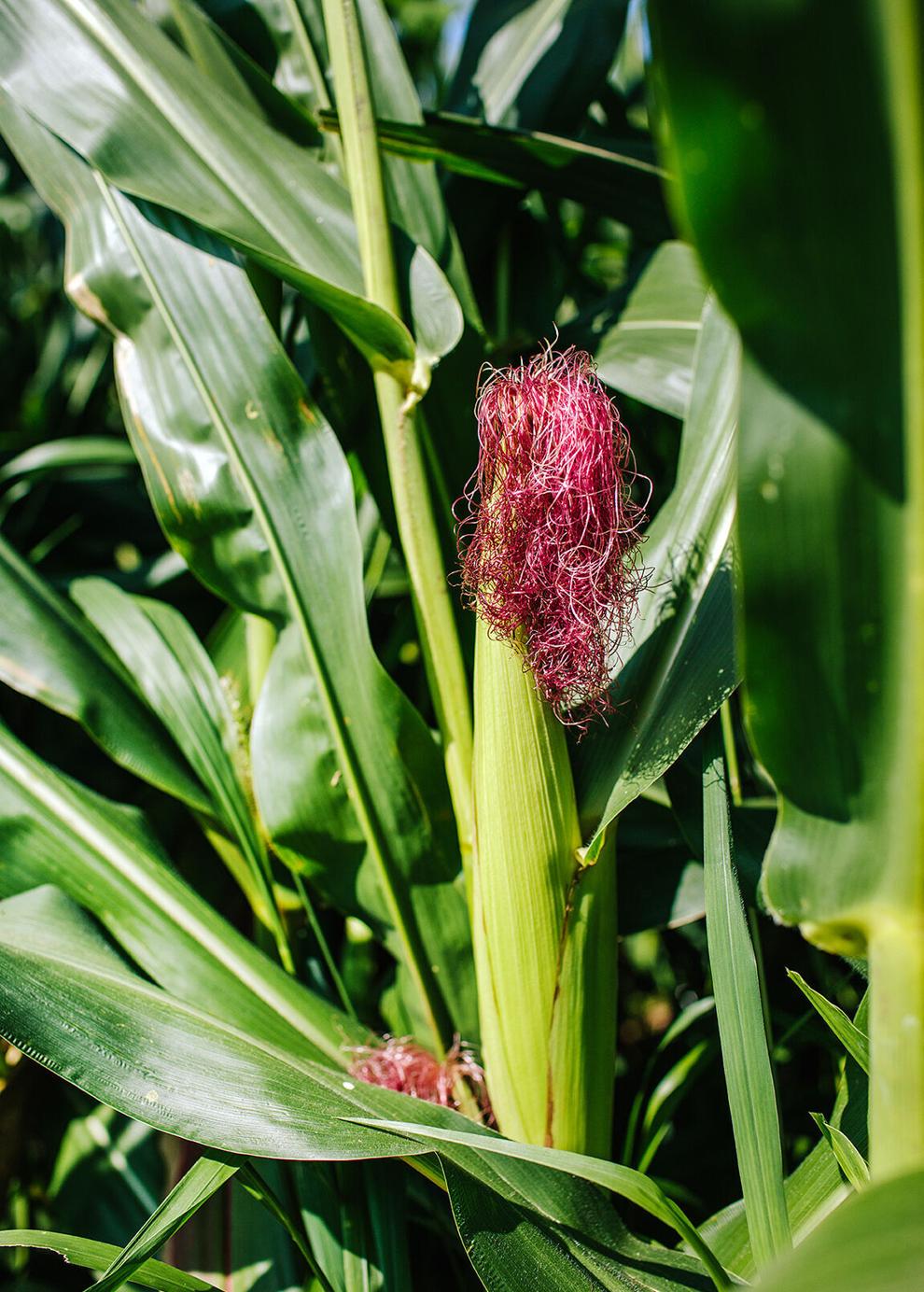 "There've been lots of unexplained coincidences that I credit to Janie putting together for me on the other side," Wilken says. "I think back on the things that have happened in the 20 years since she's been gone and the people who've helped us get through it, and it really all started because of Herman's letter."  
Wilken's initial move toward organic farming was met with skepticism from some of his peers and even within his own family due to concerns about reduced yields, increased weeds and other worries.
"My father started using pesticides back in the 1960s, and he thought they were the saving grace of agriculture," Wilken says. "He passed before I completed my first transition crop, but he definitely did not approve of my decision."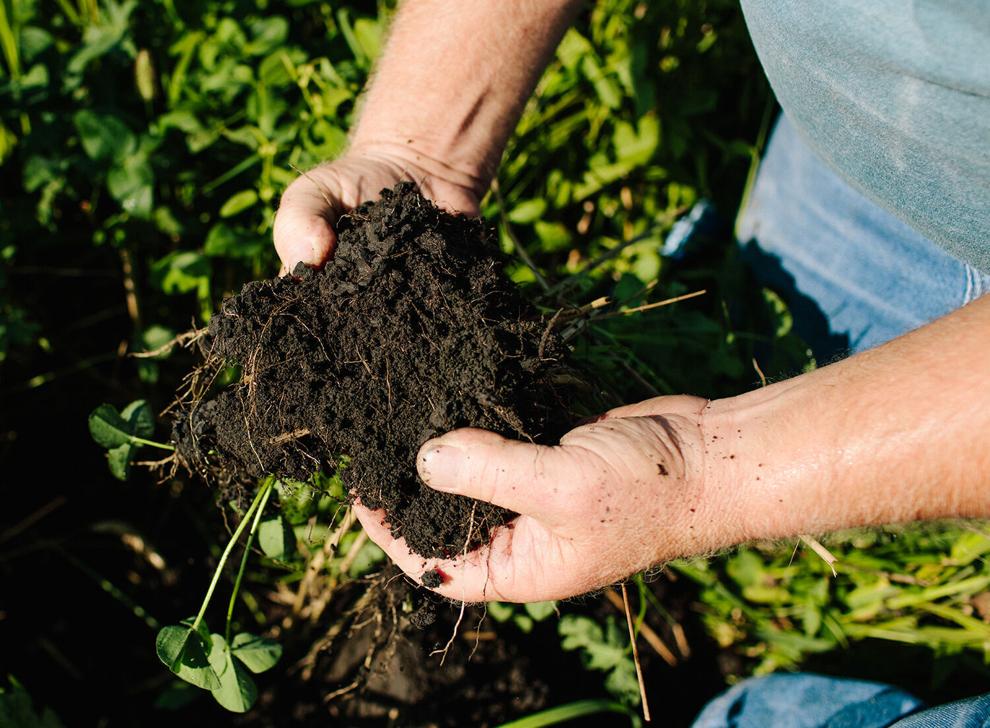 Feeling there had to be a better, more natural way to go, Wilken attempted non-GMO crop rotation for a few years, but it wasn't until he went fully organic in 2005 that he finally began to feel a true sense of peace.
"The soil was just dead," he says.
"It takes 36 months from the last application of herbicide to cycle out enough for the land to be considered organic, but I think it takes more like 60 months to really restore the soil to good health through crop rotation and cover cropping. These practices are what add nutrients; increase water absorption; prevent erosion; and suppress weeds, insects and soil-borne plant diseases."
---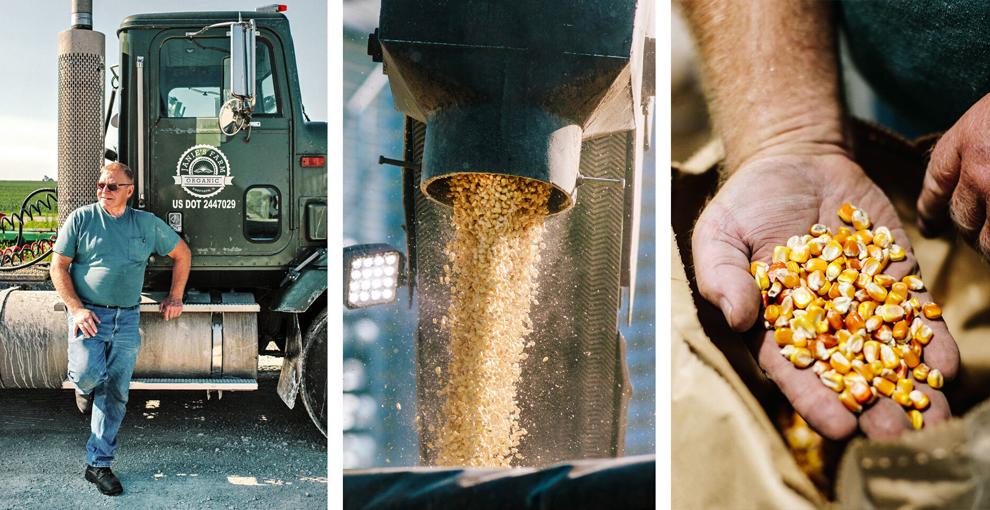 ---
Ready, set, grow
Since 2005, Janie's Farm has flourished from its original 700-acre footprint into 3,200 acres of land co-owned by a group of farmers who work collaboratively to support the organic movement. Together with his son, Ross Wilken; nephew, Tim Vaske; and neighbor, Ryan Wolfe, Wilken currently owns a 450-acre spread on which he grows his organic crops.
Janie's Farm's growing season continues nearly year-round, starting with putting in cover crops as early as January and planting corn in mid-May through wheat harvest beginning in July until the last corn is picked in November. The organic products ultimately find their way to distributors, large and small food companies, breweries and distilleries, often personally delivered in a truck driven by Wilken himself.
"For the mill, we service a customer radius in an area about four and a half hours out from the farm, going as far as Ann Arbor, Detroit, Cincinnati, Indianapolis and a bit into Louisville," he says.
Through a recent partnership with Tom Luhrs Family Farm in Imperial, Nebraska, Wilken and his team hope to expand the selection of heirloom variety grains Janie's Farm can offer to its customers even farther.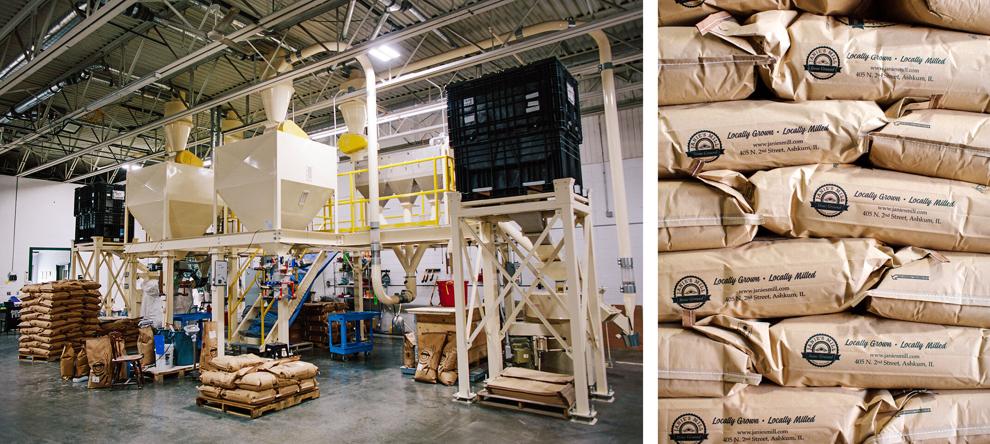 ---
Run of the mill
While loading a semitruck with wheat for a trip to New York in 2016, Wilken's own wheels started turning as he contemplated his next move. The following year, a broker contacted him looking for someone to mill flour, which planted more seeds of inspiration.
After installing custom, Danish-made Engsko machinery, Janie's Mill started stone-grinding whole-kernel flours in 2017.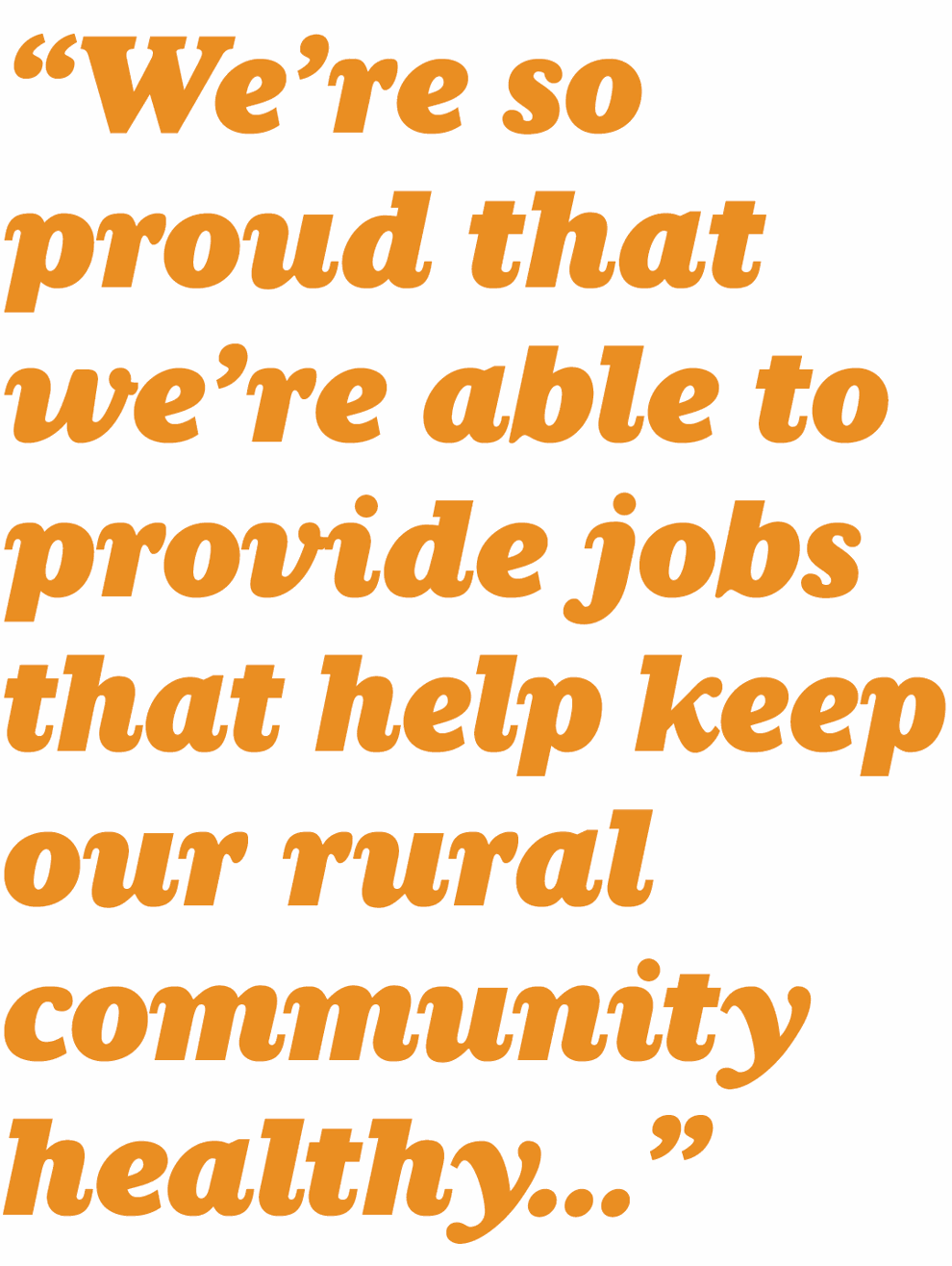 In another serendipitous twist, Herman Brockman's daughter, Jill, came on board to manage the mill; and his other Chicago-based daughter introduced Wilken to Hewn Bakery in Evanston to do some product testing and development, laying the foundation for a productive business relationship that continues to this day.
"When we started out, we were doing 3 or 4,000 pounds of flour a week," Wilken says. "Now, we're producing between 5,000 to 7,000 per day. Our wholesale efforts are growing, and we did a booming retail package business during the pandemic. We're so proud that we're able to provide jobs on the farm and in our mill that help keep our rural community healthy economically, environmentally and socially."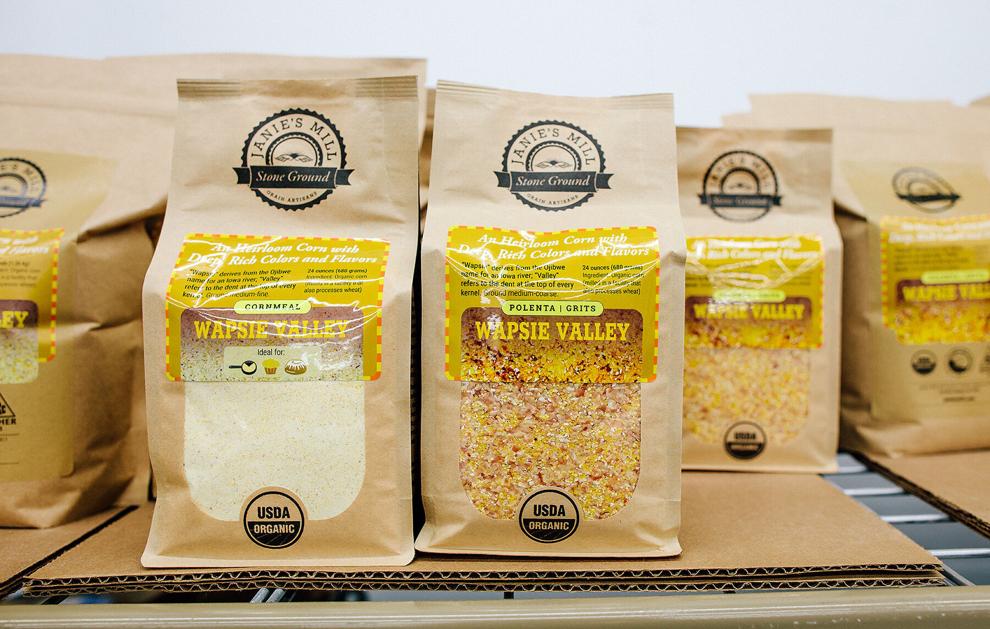 ---
What lies ahead
Looking toward the future, Wilken is aiming to double the Janie's Mill production capacity and keep looking for markets that allow the farm to work directly with customers. As the demand for transparency increases and savvy consumers want to know more about the origins of the food they're eating, he hopes that more farmers will join the organic movement.
"The landowners have got to be the ones who change the landscape," he says. "As some are now taking over family farms, they're coming to the realization that they want to work with people who are conscious of land stewardship and reflect their values."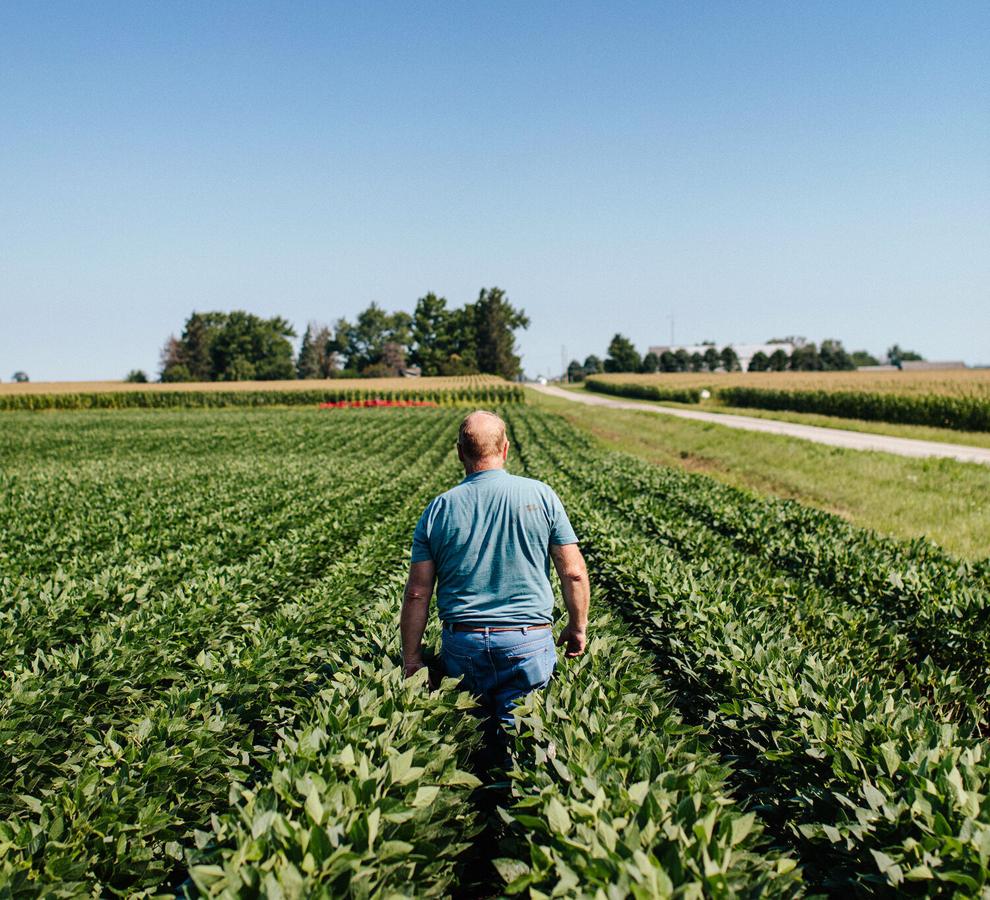 Wilken would also like to see leaders within the farming community devote more time and attention to the bigger picture of transitioning soil from conventionally treated to organic.
"I think we'll do the environment more good by getting land transitioned from conventional to organic than by taking organic acres to the next level, like in regenerative agriculture," he says. "Then we'll really start to see a benefit to the environment."