Peter Piper picked a peck of pickled peppers, but could he pick out a perfect watermelon? Everyone wants to find the ideal specimen — sweet, fresh, crisp and juicy. But without the ability to cut into the fruit and taste an actual sample, buying a whole watermelon can be an act of faith.
As peak season rolls in from mid-summer into early fall, here are a few items to think about when you're shopping for a watermelon.
---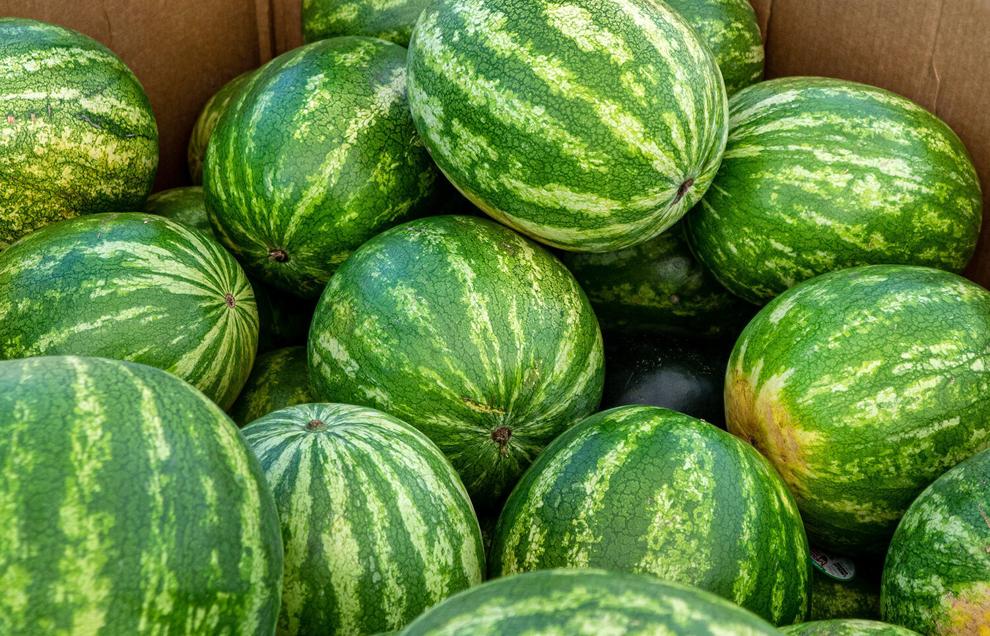 Seeds vs. seedless
Although some consumers believe seedless watermelons have more flavor, buying a seeded or seedless watermelon really comes down to a matter of personal preference. Some shoppers might want to gather seeds from a good melon to grow their own.
Many people prefer seedless varieties simply for the sake of convenience, but even in seedless melons, you might notice small whitish seed coats when you cut into the fruit. Don't be alarmed. These are merely immature seeds that haven't developed, and they're perfectly fine to consume.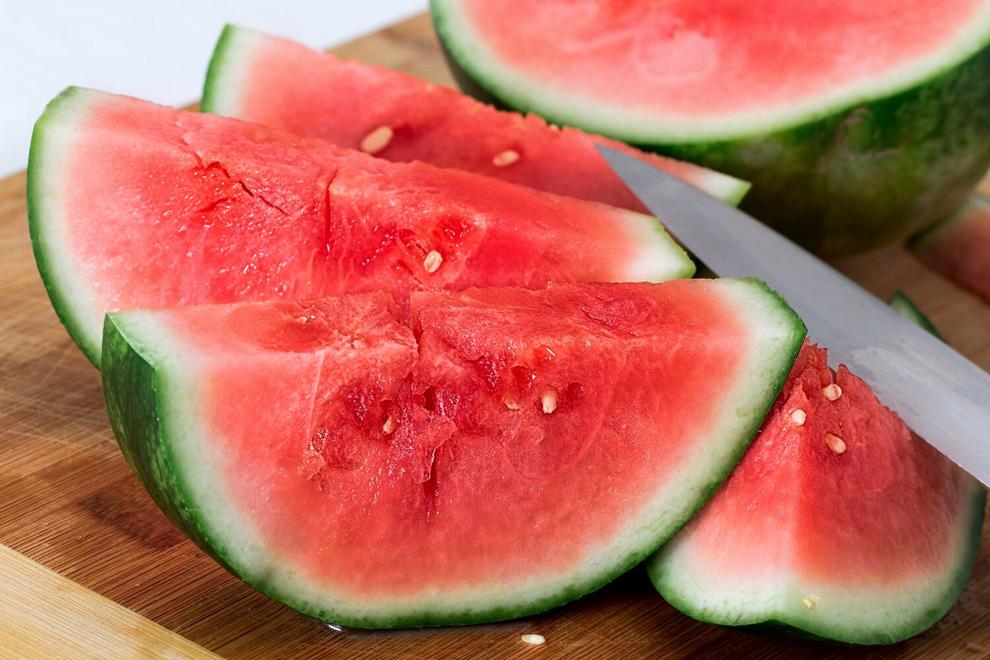 ---
Look, lift and turn
Madison Heiden, promotions and social media manager for Mouzin Brothers Farms in Vincennes, Indiana, offers some helpful suggestions on what to look for when browsing the watermelon inventory at your local grocery store or farmers' market.
"I tell people to do three things — look, lift and turn," she says. "First, look to make sure there aren't any bruises or cuts on the outside of the watermelon."
With every type of watermelon, there might be different exterior characteristics to look out for, but in general, with the popular varieties, the watermelon skin should be deep, vibrant green with lighter green stripes. The surface should be smooth and firm, not shriveled, puckered, cracked or spongy. Rounder shapes are sometimes thought to be sweeter than their oval counterparts; in either case, you want a melon that's symmetrical. Lopsided watermelons can indicate the fruit was picked too early.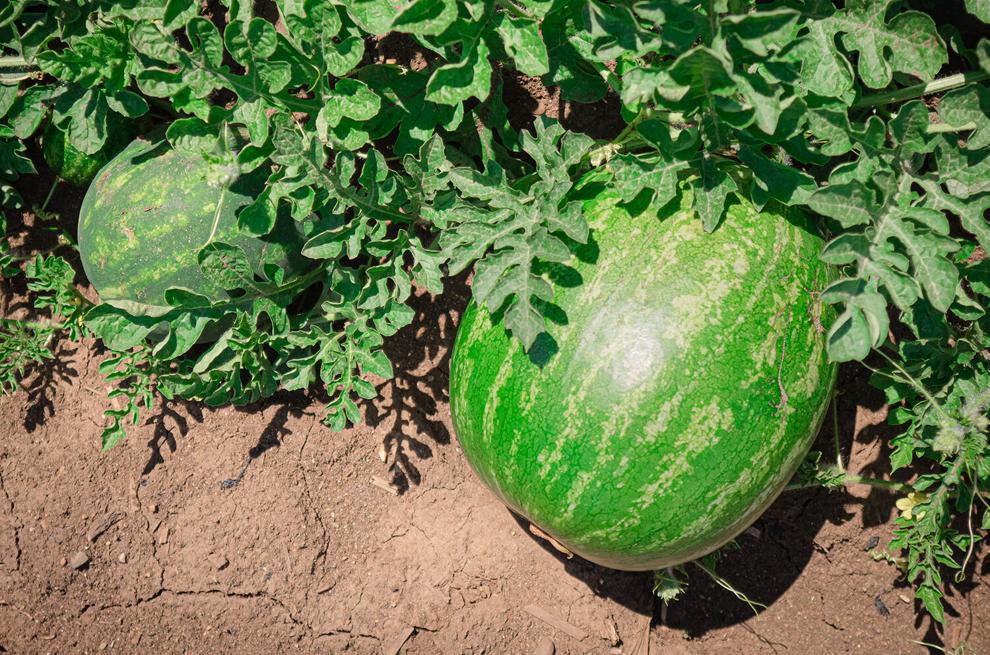 "Watermelons are 92 percent water, so you want them to feel heavy for their size," Heiden continues.
Lastly, turn the watermelon over. It should have a creamy yellow belly from where it's been laying on the ground. If this "field spot" is white or very light in color, it may mean the watermelon was picked before it was fully ripe.
Cantaloupe will smell sweet and fragrant at the stem end when it's ripe, but the sniff test doesn't apply to watermelon. Feel free to thump the side, but unless you know what to listen for, tapping is really more for show than anything else. "I've never been able to tell by thumping a watermelon, but some people claim that when you tap it, you should feel some type of vibration," Heiden says.
Although it can be disheartening to crack open a pale pink or mushy melon, one alternative is to purchase watermelon sections sold in the grocery store or some farmers' markets. Avoid any pieces where the flesh appears grainy or the protective plastic wrap has gathered moisture under its surface. The portions should look freshly wrapped and the flesh bright red, crisp and juicy. Though they may cost a bit more per pound, purchasing watermelon this way eliminates any guesswork.