DETROIT (AP) — A couple of months ago, a woman paid a visit to Jeff Schrier's used car lot in Omaha, Nebraska. She was on a tight budget, she said, and was desperate for a vehicle to commute to work.
She was shown three cars priced at her limit, roughly $7,500. Schrier said the woman was stunned.
"'That's what I get for $7,500? '" he recalled her saying. The vehicles had far more age or mileage on them than she had expected for something to replace a car that had been totaled in a crash.
The woman eventually settled on a 2013 Toyota Scion with a whopping 160,000 miles on it. Schrier isn't sure he made any profit on the deal. "We just helped her out," he said.
As prices for used vehicles blow past any seemingly rational level, it is the kind of scenario playing out at many auto dealerships across the country. Prices have soared so high, so fast, that buyers are being increasingly priced out of the market.
Consider that the average price of a used vehicle in the United States in November, according to Edmunds.com, was $29,011 — a dizzying 39% more than just 12 months earlier. And for the first time that anyone can recall, more than half of America's households have less income than is considered necessary to buy the average-priced used vehicle.
The days when just about anyone with a steady income could wander onto an auto lot and snag a reliable late-model car or buy their kid's first vehicle for a few thousand dollars have essentially vanished.
"I've never seen anything remotely close to this — it's craziness," said Schrier, who has been selling autos for 35 years. "It's quite frustrating for so many people right now."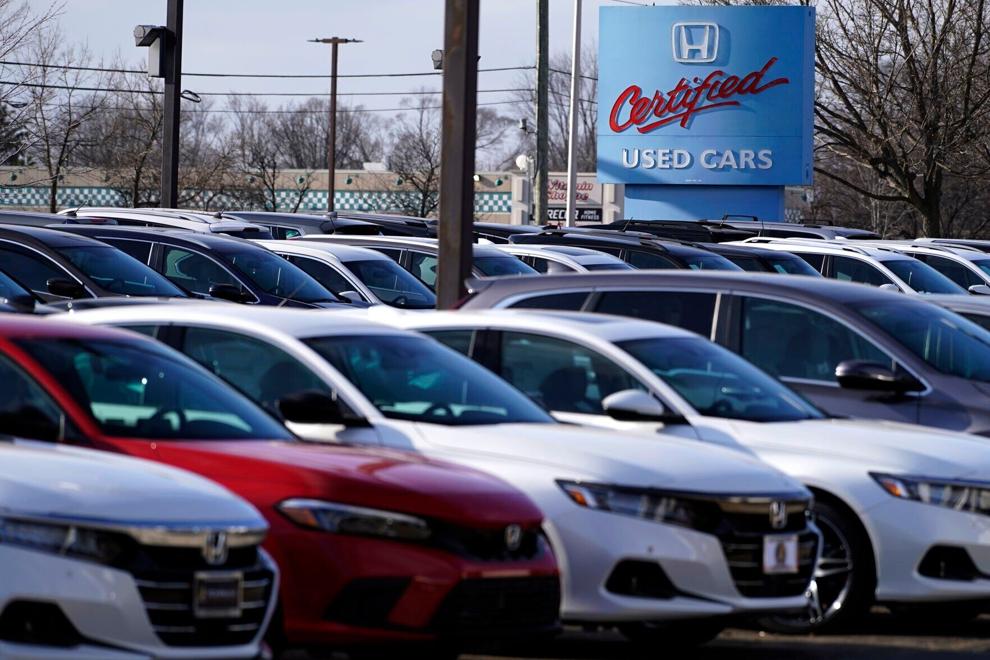 When the government reported that consumer inflation rocketed 6.8% in the 12 months that ended in November — the sharpest jump in nearly 40 years — the biggest factor, apart from energy, was used vehicles. And while the rate of increase is slowing, most experts say the inflated vehicle prices aren't likely to ease for the foreseeable future.
The blame can be traced directly to the pandemic's eruption in March of last year. Auto plants suspended production to try to slow the virus' spread. As sales of new vehicles sank, fewer people traded in used cars and trucks. At the same time, demand for laptops and monitors from people stuck at home led semiconductor makers to shift production from autos, which depend on such chips, to consumer electronics.
When a swifter-than-expected economic rebound boosted demand for vehicles, auto plants tried to restore full production. But chip makers couldn't respond fast enough. And rental car companies and other fleet buyers, unable to acquire new vehicles, stopped off-loading older ones, thereby compounding the shortage of used vehicles.
Bleak as the market is for used-car buyers, the computer chip shortage has also driven new-vehicle prices higher. The average new vehicle, Edmunds.com says, is edging toward $46,000.
Even so, prices of used cars are likely to edge closer to new ones. Since the pandemic started, used vehicle prices have jumped 42% — more than double the increase for new ones. Last month, the average used vehicle price was 63% of the average new vehicle cost. Before the pandemic, it was 54%.
At this point, Schrier has to tell lower-income buyers that he has very few used vehicles to sell them.
"What used to be a $5,000 car," he said, "is now $8,000. What used to be $8,000 is now $11,000 or $12,000."
Including taxes, fees, a 10% down payment, and an interest rate of around 7.5%, the average used vehicle now costs $520 a month, even when financed for the average of nearly six years, Edmunds calculated.
The top-rated vehicles for 2022
Top-rated sedan: 2022 Honda Civic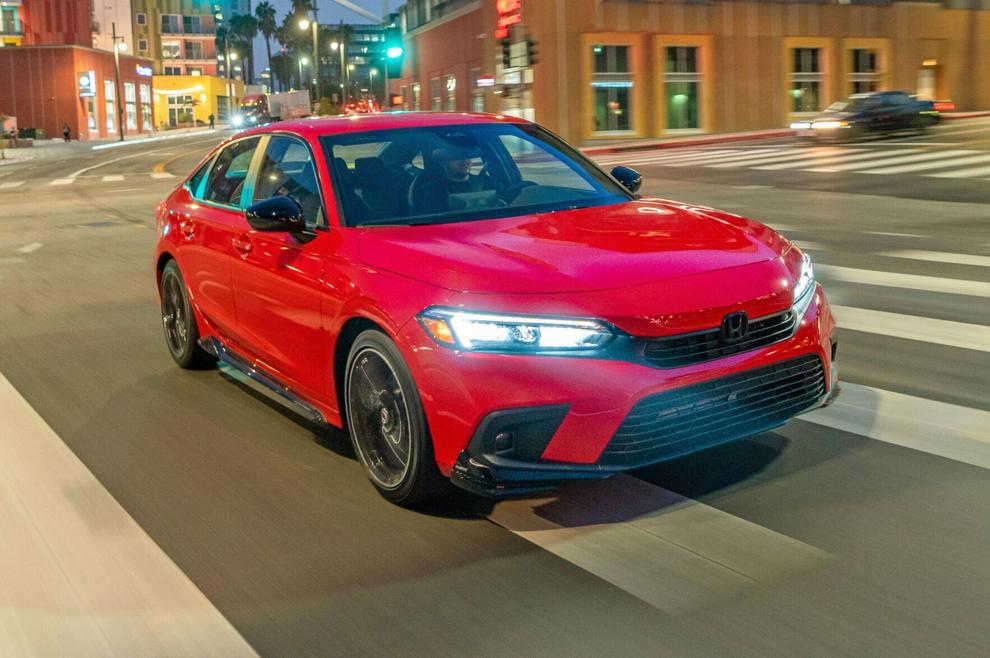 Starting MSRP (manufacturer's suggested retail price): $22,915
Edmunds says: When a compact sedan survives for nearly 50 years and continues to redefine its segment, you know it's special. The Honda Civic is both sporty to drive and comfortable inside, with well-padded seats and a smooth ride. There's also much more space than you'd expect from a car in this class. The Civic sedan has a huge trunk, and there's ample space in the back seat too.
Counterpoint: Road noise is noticeable at any speed and can be rather intrusive on coarse surfaces.
Top-rated truck: 2021 Ford F-150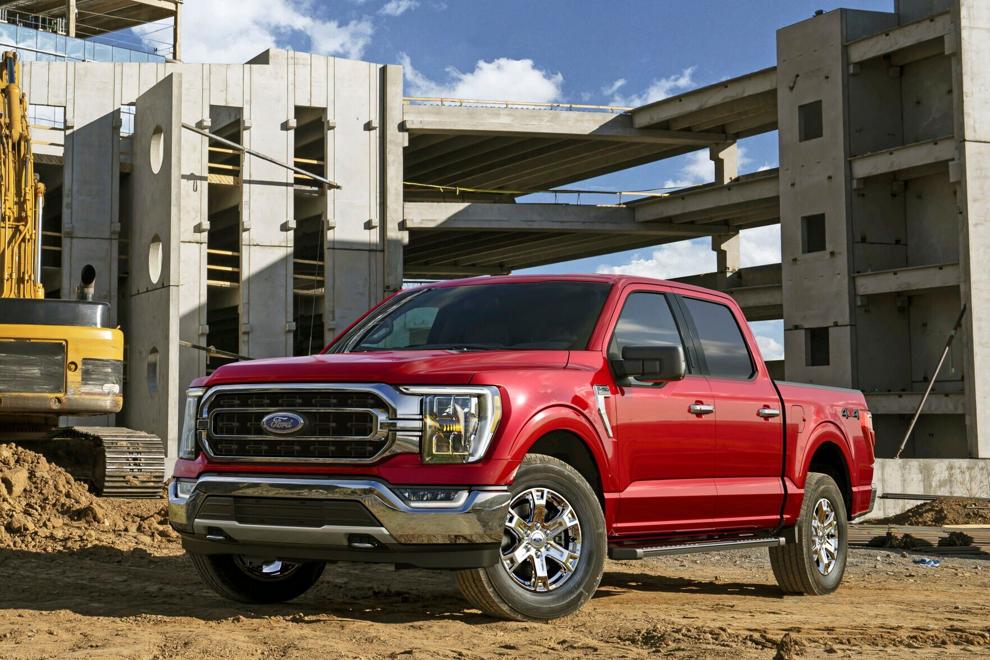 Edmunds says: From tech to towing, the Ford F-150 continues to lead the pack and deliver the confidence that customers expect. Redesigned for 2021, the latest F-150 fended off all comers, extending its rule as a repeat Edmunds winner. We're impressed by the F-150's clever features, which include nearly fold-flat front seats and a disappearing gear shifter that creates a handy workspace. There's also an available onboard generator with the ability to power tools, a tailgate party or even your house — a big leap that left competitors flat-footed. Notably, we're giving the award to the 2021 model because the 2022 wasn't available for testing, but no significant changes are expected for 2022.
Counterpoint: While the F-150 rides pretty comfortably, the Ram 1500's coil-spring rear suspension provides a slightly better ride.
Top-rated SUV: 2022 Kia Telluride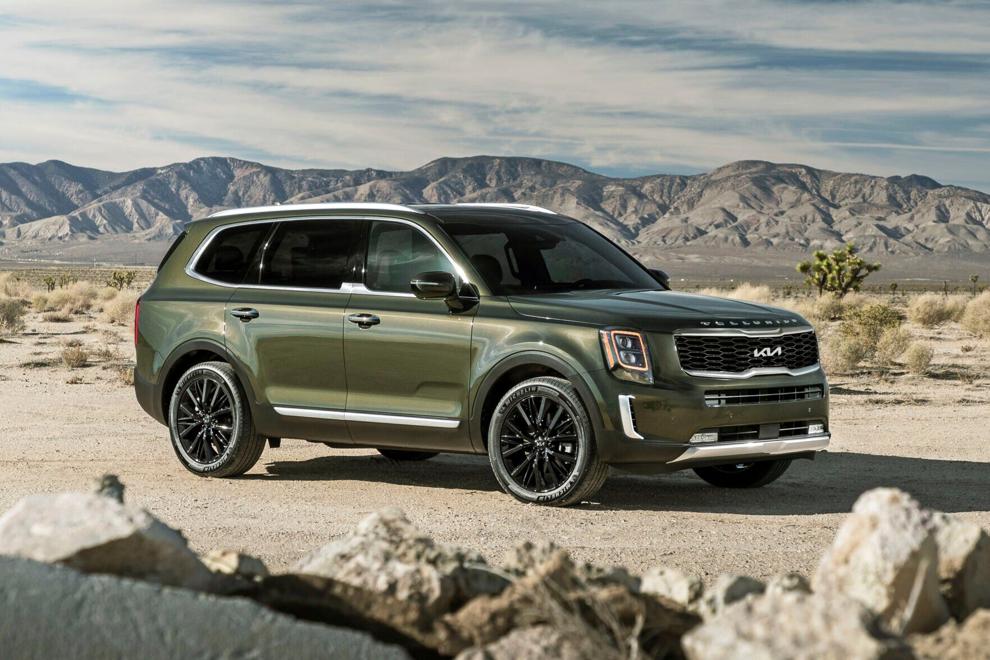 Edmunds says: As a midsize three-row SUV, the Kia Telluride provides comfortable and surprisingly luxurious accommodations for seven or even eight passengers. But it's not so big that it feels clumsy to drive or difficult to maneuver in tighter confines. And if you have a lighter passenger load, the Telluride's cabin space easily converts into cargo-friendly transport. There were a number of new and exciting SUVs introduced this year, but the Kia Telluride continues to stand above the rest. It takes home Edmunds' SUV award for the third year in a row.
Counterpoint: There are fewer storage bins and cubbies than you'll find in some rival SUVs.
Top-rated EV: 2021 Tesla Model 3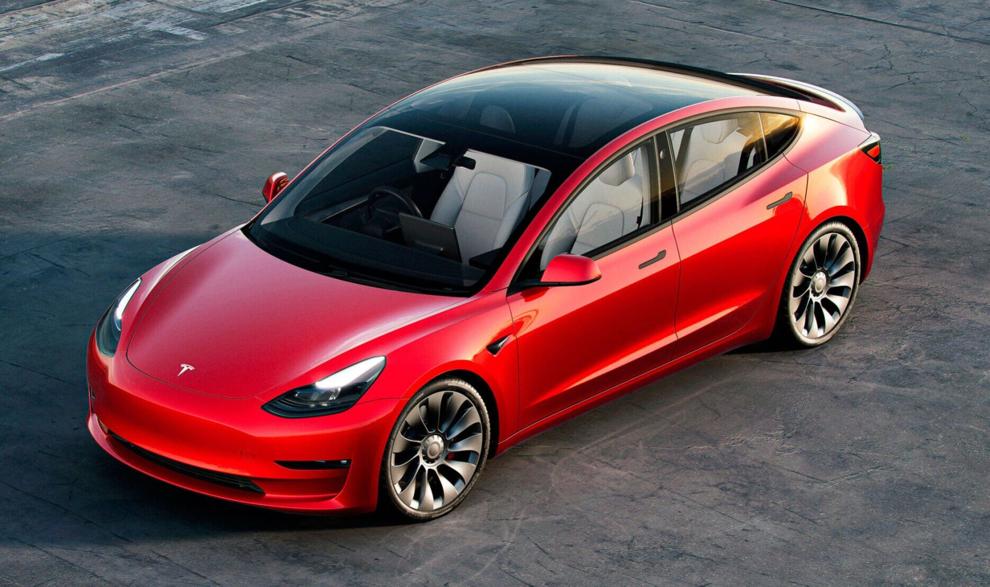 Edmunds says: Although we've been tough critics of Tesla when warranted, we know a great car when we see it. In fact, we've acknowledged the Tesla Model 3 's greatness three years running — the Model 3 is another repeat winner as our top-ranked electric vehicle. While it has consistently failed to match its EPA range estimates in Edmunds' real-world testing, our numbers show that the Model 3 is still among the longest-range EVs on the market. It's also a hoot to drive, pairing rapid acceleration with slice-and-dice agility. Throw in the fact that Tesla's Supercharger network is arguably the best in the game, and it's clear that the Model 3 remains second to none.
Counterpoint: The Model 3's infotainment software supports neither Apple CarPlay nor Android Auto.
Editor's choice: 2022 Rivian R1T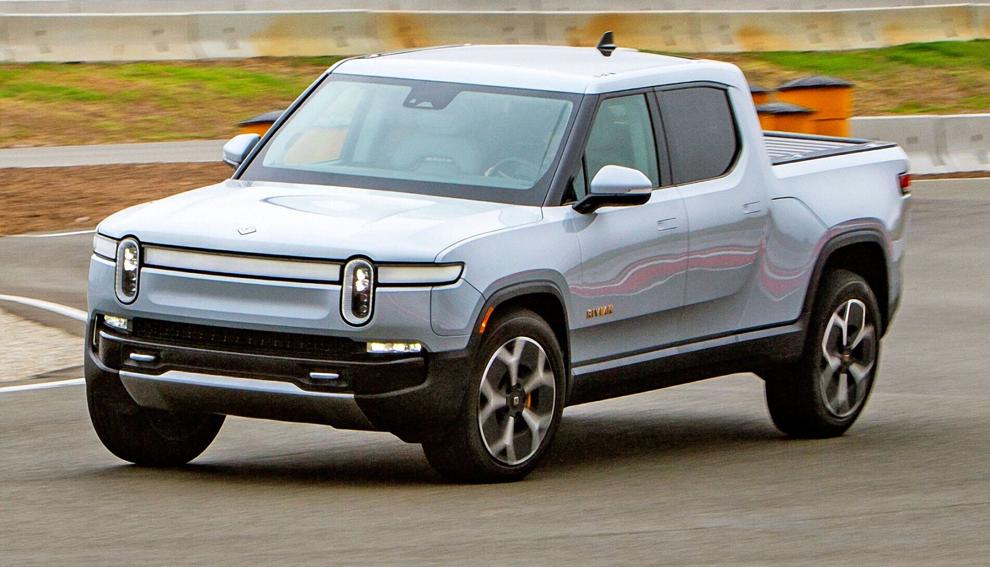 Starting MSRP: $68,575 (estimated)
Edmunds says: The Rivian R1T is the first EV truck to hit the mainstream market, and what a debut. The R1T packs an amazing amount of on- and off-road performance, cutting-edge tech and unique style into a package that's slightly bigger than a typical midsize truck. In Edmunds' testing, the R1T rocketed from zero to 60 mph in 3.5 seconds — that's neck-and-neck with the latest Chevy Corvette — and turned in the best handling performance of any truck we've ever tested. Moreover, the R1T can tow up to 11,000 pounds and boasts an impressive payload capacity of 1,760 pounds. You probably won't need that sort of capability on a regular basis, but you'll certainly appreciate the storage provided by the R1T's spacious front trunk and clever gear tunnel under the front of the bed.
Counterpoint: The R1T's touchscreen user interface was slow to respond in our testing, and the Bluetooth connection occasionally cut out. There's a chance this could be remedied via future software updates.