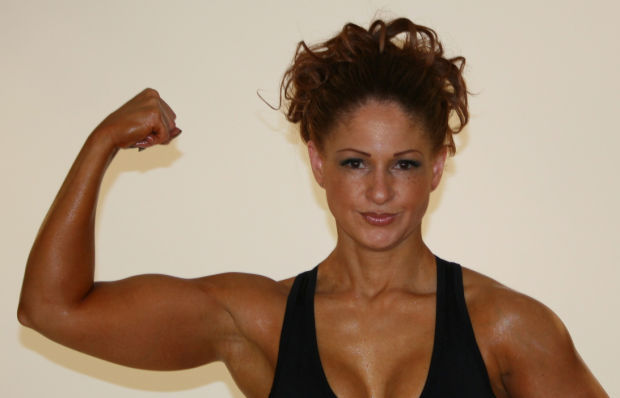 Had a hard time taming the Christmas cookie monster? Weeknight holiday parties keeping you from your early morning gym routine? Christmastime can make it tough to stay on your fitness track. Here are a few tips to keep your goals in sight:
Don't give up. Too many dieters throw in the towel after a splurge. A few days off of your structured meal plan and you and you feel like it's the end of the world. You overate yesterday. Don't freak out. Just be more conscious of your portion sizes and food choices the next day.
Eat like it's Monday. It's typical to eat more sensibly during the week and take in more calories on the weekend. During the holidays, every day seems like a party. So if you eat more calories than you should at a party on a weeknight, consider that one of your weekend splurge days and compensate for it accordingly. 
Don't skip anything. Don't be tempted to compensate for extra holiday calories by skipping meals the next day. Skipping breakfast or lunch will only leave you hungry and at risk for pigging out later. Instead, go right back to eating four to six small meals a day. Be sure to eat breakfast within an hour of waking. Oatmeal is good choice. For a mid-morning snack, choose a piece of fruit and an ounce of low-fat cheese. Healthy lunch options would be a big salad with lean protein like fish or chicken, or a whole-wheat pita pocket with lettuce and tuna or turkey. For an afternoon snack, try a handful of almonds or an apple. Dinner could be a serving of fish and plenty of vegetables.
Stay off the scale. After a holiday feast, your weight is bound to be a few pounds over your norm. That's not because you've gained body fat. It's because of water retention brought on by the excess salt you likely ate. So give yourself a week after returning to your normal routine before you step back on the scale.
Stick to your usual training program. Compensating for the extra calories by over-exercising can leave you burned out or injured. If you overload and do more than your regular routine you could strain a muscle or damage a joint. Then you can't exercise, and you're still feeling down because you overate. You've entered a vicious cycle that makes it easier to give up on yourself.
Track what you eat. Setting a calorie goal for the day and recording what you eat keeps you conscious of what you're eating. There are many calorie-counting web sites and mobile applications to choose from, and the majority of them are free. Be meticulous about your total calories for the week and practice conscious eating.
You're only human. So go easy on yourself. You only have to compete with the person you were yesterday.
Laura Marentic is owner of Glambition Girl fitness and a personal trainer at Anytime Fitness in Waterloo.