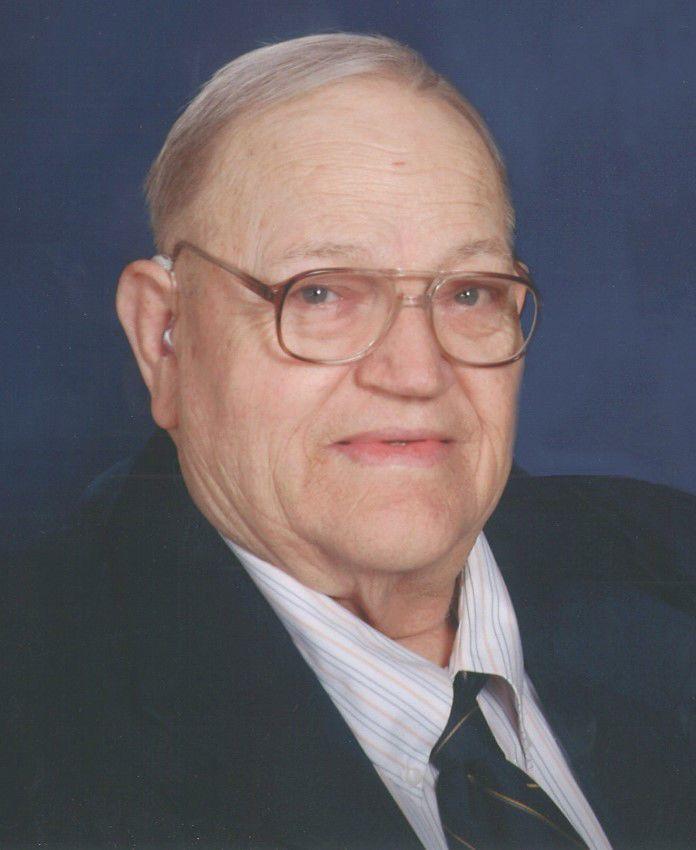 William (Bill) Keys of Cedar Falls passed away on January 14, 2020.
He was the son of Karl and Marie (Fairbanks) Keys, born on September 27, 1931 in Chanute, Kansas at his grandparents' home on south Central, the Roth House. He married Mary Joanne Greve at St. Patrick Church in Chanute on May 4, 1953.
You have free articles remaining.
At age 14, Bill's first job was driver for Deluxe Taxi in Chanute during World War II and this love of driving turned into a lifetime career. He was in the Army Corps of Engineers during the Korean War, serving in Medical Corp as a medic and ambulance driver. Bill drove a semi truck for Ruan Transport at Chanute, KS, starting in 1962 hauling cement and fuel, transferring to Hudson, IA in 1967. He earned the "million mile" award for safe driving and was recognized over the years for his skill behind the wheel.
He was a voracious reader, a numismatist like his father Karl, enjoyed hunting, fishing, and culinary experiments that usually turned out well. Bill had a great sense of humor and the family appreciated his strange vernacular and colorful descriptions for everyday tasks and household items. His many friendships, some of which spanned a lifetime, were the hallmark of a man who truly cared for people, enjoyed a good story, and always made time to visit. Bill was a member of the American Legion, Post 138 in Waterloo and a lifetime member of AmVet Post 49 in Cedar Falls.
Bill is survived by his daughters and sons: Teresa (Doug) Keys Hall of Brookings, SD; Mary Catherine (Perry) Goodman, Jane (Merv) Sires, Margaret (Jeff) Rae all of Cedar Falls; Milissa (Rick) Wright of Janesville; BethAnne (Craig) Briney of Winterset; Michael (Kathy) of Waterloo; Karl (Shelli) of Martelle; and Stephen (Andrea) of Waterloo. Others include his brother-in-law Frank Greve, sisters-in-law Geneva Wilkes and Annie Keys, and a sister Kay. Bill had 27 grandchildren, 34 great-grandchildren, and a host of nieces and nephews. He was preceded in death by his wife Mary, son Joseph William, an infant grandson, brothers Robert and Gary, and sister Mary Ann Bartholomew.
Mass of Christian Burial will be held 10:30 a.m. Saturday, Jan. 18th at Blessed Sacrament Catholic Church in Waterloo. Visitation from 5 to 6:30 p.m. Friday at the church, where there will be a 4:30 p.m. Rosary and 6:30 p.m. Vigil Service. Visitation also for one hour prior to the service at the church. Burial in Greenwood Cemetery, Cedar Falls with military honors conducted by the Cedar Falls AmVet Post 49 and Iowa Army National Guard. Richardson Funeral Service is assisting the family.
Memorials may be directed to the church or Cedar Falls AmVet Post 49 Honor Guard.
Condolences may be left at www.richardsonfuneral service.com.
To send flowers to the family of William Keys, please visit Tribute Store.