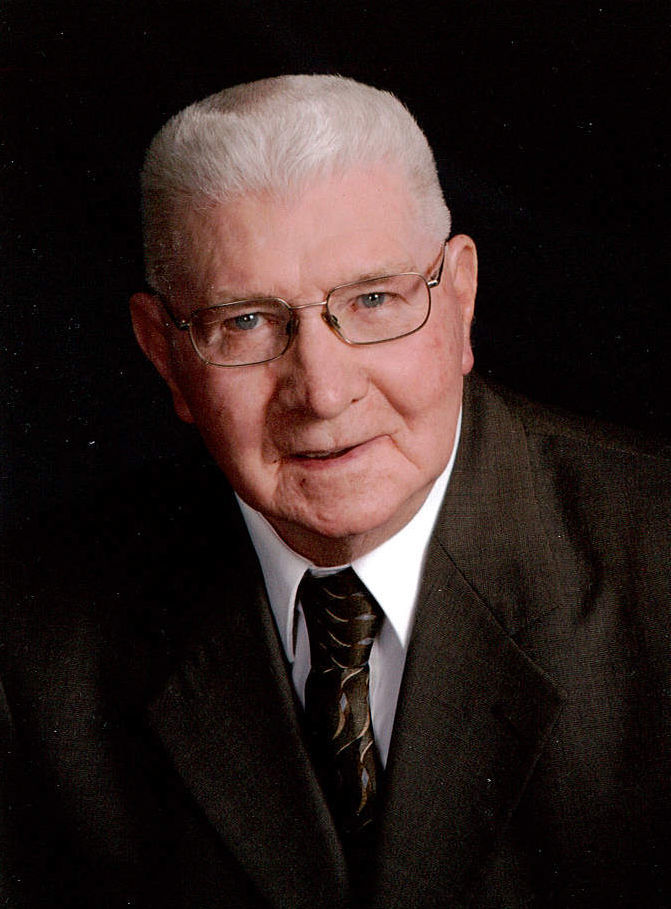 FAIRBANK — Wesley Richard Sauerbrei, 87, of Fairbank, formerly of Readlyn, died at home Thursday, Sept. 13.
He was born Sept. 9, 1931, in Readlyn, son of Walter and Anna (Rathe) Sauerbrei. On Nov. 27, 1952, he married Delores Strempke at St. John's Lutheran Church in Fairbank.
Wes graduated from the Readlyn High School in 1949 and served in the U.S. Army from 1952 to 1954. He owned and operated Sauerbrei Oil Co. in Readlyn until 1994 and then worked for the city of Waverly for 10 years, retiring in 2004.
He was a member of St. Matthew Lutheran Church in Readlyn where he served on the church council; the Readlyn Veterans of Foreign Wars, serving as commander for several years; Readlyn Historical Society, serving as president; the Readlyn Community Club, and the Readlyn Telephone Co. board of directors. Wes was honored as the Readlyn Grump in 1997.
Survived by: his wife; two daughters, Cheryl (Keith) Brandt of Waverly and Teresa (Mike) Duffy of Fairbank; three sons, Gary (Connie) Sauerbrei, Larry (Deb) Sauerbrei and Jerry (Cindy) Sauerbrei, all of Readlyn; 14 grandchildren; 41 great-grandchildren and two on the way; four sisters, Verlaine (Delbert) Hayes of Norwalk, Virginia Sickles of Readlyn, Veronica (Al) Buhr of Denver and Valitha Dornbusch of Mason City; five brothers, Warren Sauerbrei of West Union, Wayne Sauerbrei of Sumner, Willis (Doris) Sauerbrei of Ames, Walter Jr. (Nanci) Sauerbrei of Aitken, Minn., and Woody (Cheryl) Sauerbrei of Waverly; a sister-in-law, Carolyn Sauerbrei of Springfield, Mo.; and many nieces and nephews.
Preceded in death by: his parents; a sister, Violet Jacobson; two brothers, Willard and Warner Sauerbrei; and a great-grandson, Nicholas Pierce.
Services: 10:30 a.m. Monday, Sept. 17, at St. Matthew's Lutheran Church, Readlyn, with burial in the church cemetery with Readlyn V.F.W. giving honors. Visitation will be from 4 to 7 p.m. today, Sept. 16, at Kaiser-Corson Funeral Home in Readlyn.
Memorials: may be directed to St. Matthew Lutheran Church.
Wes enjoyed playing cards, visiting, and the Chicago Cubs, however, his greatest enjoyment was family, especially his grandchildren.