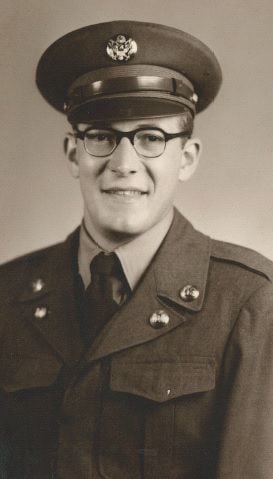 WATERLOO -- Werner Conrad Oswald Christian Sell, 89, of Cedar Falls, died Thursday, March 1, at Stanard Family Assisted Living, Cedar Falls.
He was born March 25, 1928, on the family farm in Bremer County, son of Conrad and Martha (Mundfrom) Sell. He attended school in Tripoli through high school. Following graduation, Werner went to work for his sister and brother-in-law at Jack Spratt Grocery Stores as a bookkeeper. In 1950, he enlisted in the U.S. Army serving in the Korean Conflict. Following discharge, he worked for the U.S. Postal Service, then in the offices at Westinghouse Corp.
Survivors: his nieces, Carolana (Frank) Magsamen of Waterloo, Lois Ann Vaughn of Charlotte, N.C., Karla Kay Morgan of Oregon, Shirley Ann Kappel of Waterloo and Arvella Brinyark of Missouri; and many grandnieces and grandnephews.
Preceded in death by: his parents; and his sisters, Lydia, Agnes, Rosetta, Maria, and Alma.
Services: 6 p.m. Monday, March 5, at Parrott & Wood Chapel of Memories, 965 Home Plaza, Waterloo, with private burial in Grace Lutheran Cemetery, Tripoli.
Memorials: to the family.
Following retirement, he hiked and climbed on his travels throughout the United States. He visited many countries, including Germany, Russia and Norway. He was an avid reader and historian. Werner also was gifted at restoring antiques. He also enjoyed classical music and was a lifetime member of the Waterloo Symphony.