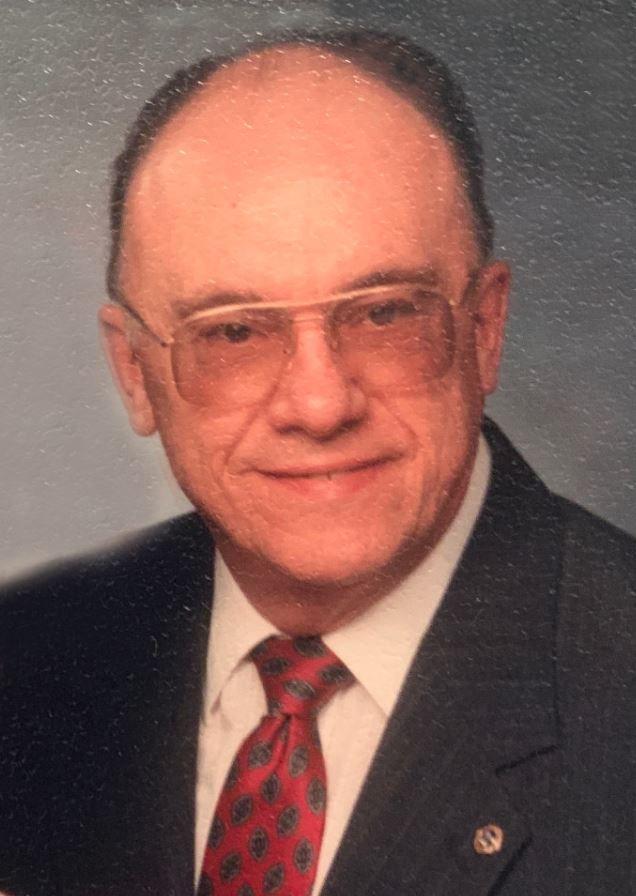 WATERLOO — Walter R. Cochran, 94, of Lakeview Landing, died at home Wednesday, Sept. 18.
He was born April 26, 1925, in Iowa Falls, son of John Walter and Juanita Bynum Cochran. He married Marjorie Kremenak on Nov. 24, 1951, in Grace Brethren Church, Waterloo. She died June 19, 2014.
Walter graduated from Waterloo East High School, attended Iowa State Teachers College, received his B.A. in accounting from University of Iowa and his Master in Business from Harvard. He served in the U.S. Navy during World War II.
He was employed as controller and as an executive at John Deere Tractor Works and Deere & Co., Moline, retiring in 1982. After retiring, Walter worked several jobs, with the last as director of development of Allen Hospital Foundation.
You have free articles remaining.
Walter was a member of the Toastmasters Club, Knife and Fork Club, Lions Club, Investment Club, Chamber of Commerce, Republican Committee, Supervisors Club, and member of the Conway Civic Center Board, Allen Hospital Board, and Friendship Village Board.
Survived by: two sons, John A. (Jamy) of Henderson, Nev., and Don P. (Judy) of Apple Valley, Minn; a daughter, Janet (Floyd) Rawleigh of Strasburg, Pa.; six grandchildren, Jennifer Cochran, Jack Cochran, Lucy Murphy, Paul Cochran, Seth Rawleigh and Joshua Rawleigh; and six great-grandchildren.
Preceded in death by: his parents; his wife, Marjorie; a brother, Roger Cochran.
Services: 1:30 p.m. Friday, Sept. 20, at Hagarty-Waychoff-Grarup Funeral Service on West Ridgeway, with burial in Waterloo Memorial Park Cemetery. Visitation will be for an hour before services at the funeral home Friday.
Walter was a member of Burton Avenue Baptist Church, Grace Brethren Church and Hagerman Baptist Church, where he was active as church choir director, youth group leader and played his trombone. He was a generous supporter of missionaries. Walter enjoyed fishing, hunting, attending symphony concerts and musical theater, but truly enjoyed spending time with family.
To plant a tree in memory of Walter Cochran as a living tribute, please visit Tribute Store.