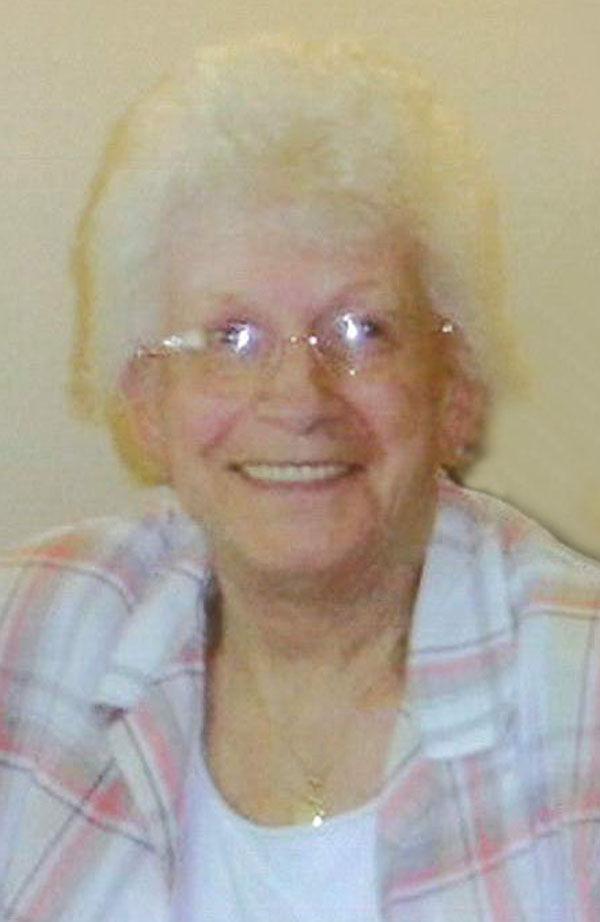 SHELL ROCK — Virginia Lucille Rieken, 91, of Shell Rock, died Monday, Jan. 7, at UnityPoint Health-Allen Hospital, Waterloo.
She was born April 28, 1927, in Waterloo, daughter of Alta Mae (Parker) and William Claude Lemons. On Aug. 23, 1975, she married Albert L. "Red" Rieken in Waverly. He preceded her in death in February 1999.
Virginia attended Sloan-Wallace school in Waterloo and then helped her mother at home. She worked small jobs, waitressing and at Henke Manufacturing.
Survived by: children, Penny Hunemiller of Waverly, Gary (Sue) Reeves of Stewartville, Minn., Russell Reeves of Cedar Falls, Gilbert Baldwin and Sheri Bluhm, both of Waverly; a stepson, Randy (Marie) Rieken of Waverly; 18 grandchildren; many great-grandchildren and great-great-grandchildren; and her nieces and nephews.
Preceded in death by: her parents; her husband; and four sisters, Lorraine Lemons, Helen Lemons, Hazel Meyers and Gladys Cardenas.
Services: 11 a.m. Thursday, Jan. 10, at St. John Evangelical Lutheran Church, with burial at Harlington Cemetery, both in Waverly. Visitation will be from 4 to 7 p.m. today at Kaiser-Corson Funeral Home in Waverly and also for an hour before services Thursday at the church.
Memorials: may be directed to the family.
Her enjoyments were sewing, crocheting and crafts. In her younger years, Virginia enjoyed cooking and having the family together.