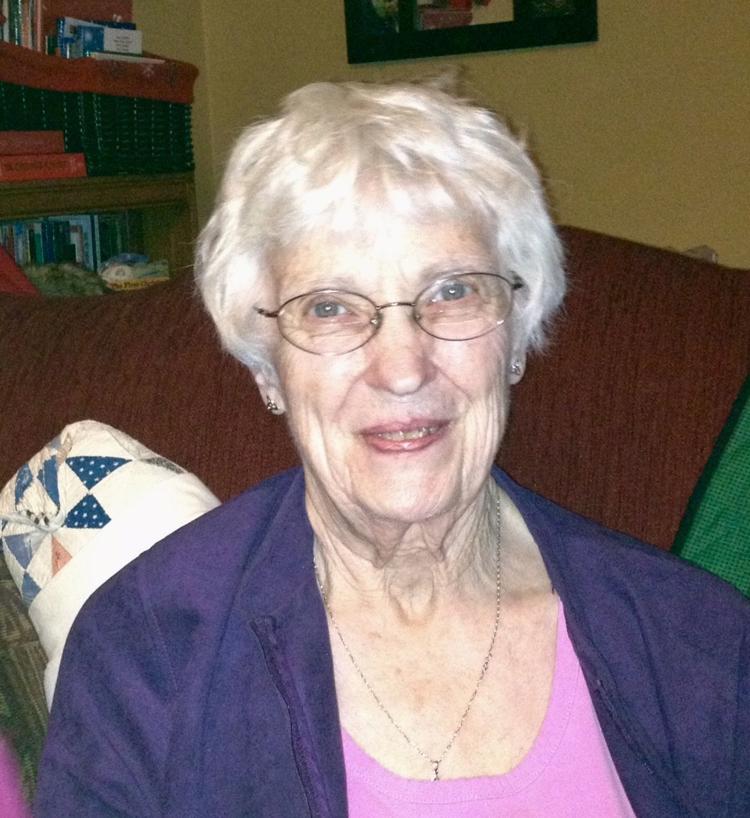 INDEPENDENCE — Viola B. Finnegan, 87, of Independence, died Tuesday, May 15, at Lexington Estates Care Center in Independence.
She was born April 4, 1931, daughter of Carl C. and Hallie (Huffman) Smith. On Nov. 4, 1950, she married Jerry A. Finnegan at the St. Boniface Catholic Church in Ionia.
She was a 1949 graduate of Nashua High School, Nashua. Viola and her husband started the Finnegan Auto Parts Corp., and Viola later opened the Little Red Schoolhouse, both in Independence. She spent several years serving on the Parish Council at St. John's Catholic Church in Independence, and was a member in the Sew & Sews.
Survived by: her children, Michael (Sue) Finnegan of Clear Lake, Mary (Scott Holmes) Finnegan of Hudson, Wis., James (Joan) Finnegan of Independence, and Theresa Finnegan of Shakopee, Minn.; her grandchildren, Christopher, Patrick, Nick, Tom, Katie, and Jackie Finnegan, Grady and Casey Finnegan-Holmes; a sister, Edna Carroll of Pueblo, Colo.; and many nieces and nephews.
Services: 10:30 a.m. Friday, May 18, at St. John's Catholic Church in Independence, with burial in St. Boniface Catholic Cemetery in Ionia. Visitation will be from 4 to 7 p.m. Thursday, May 17, at Reiff Funeral Home & Crematory in Independence, with a 7 p.m. parish vigil service.
Viola was a talented artist, spending countless hours quilting and painting. She enjoyed all the arts and crafts she did throughout the years, but her family was where her heart was. She took an active role in her grandchildren's lives, teaching them art, baking and sewing.