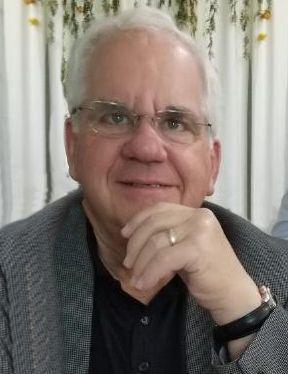 WATERLOO -- Timothy J. Staley, 72, of Waterloo, died Saturday, June 8, at the University of Iowa Hospitals and Clinics in Iowa City.
He was born Feb. 27, 1947, in Decorah, son of Earl "Ray" and Lucille A. Kafka Staley. He married Carol Jean Hoffert, and they were later divorced. He married Cindy E. Smock Brace on Dec. 3, 1994, in Waterloo.
He graduated from South Winneshiek High School in Calmar in 1965. He earned his undergraduate degree from Loras College in Dubuque in 1969 and his master's degree from the University of Northern Iowa. Tim was director of Black Hawk County Relief Office for many years and then worked in outreach for Black Hawk/Grundy Mental Health Center until his retirement. He was an active member of Grace Fellowship Church in Waterloo
Survived by: his wife; a son, Michael Staley of North Liberty; two daughters, Julie (Jhong) Tanay of Independence and Julie Brace (Boyd) Borton of La Porte City; a son-in-law, Jeff Aufdencamp of Columbus, Ohio; a daughter-in-law, Mandy (Tom) Sullivan of Cedar Rapids; eight grandchildren, S. Gabrielle Aufdencamp, Kohl Aufdencamp, Hannah Borton, Sam Staley, Lizzie Borton, Aaron Tanay, Jon Borton and Paige Staley; a sister, Deborah Staley Buchheit of Center Point; a brother, Galen (Deann) Staley of New Hampton; two sisters-in-law, Deb (Tom) Jarnagin of Marysville, Wash., and DeeAnn (Jim) Koch of Oshkosh, Wis.; two brothers-in-law, C. Dean (Deb) Smock of Buena Vista, Colo., and D. Kent (Caitlin) Smock of Waterloo; and numerous nieces, nephews and great-nieces and nephews.
You have free articles remaining.
Preceded in death by: his parents; a daughter, Jodi Brace Aufdencamp; a sister, Victoria Staley Rosenberg; and his father-in-law, Howard Smock.
Services: 11 a.m. Thursday, June 13, at Grace Fellowship Church in Waterloo. Visitation will be from 4 to 7 p.m. Wednesday, June 12, and for an hour before services Thursday, all at the church. Cremation rites will be accorded following services, and inurnment will be  at 1 p.m. Friday, June 14, at Waterloo Memorial Park Cemetery. Kearns Funeral Service Kimball Chapel is in charge of arrangements.
Memorials in lieu of flowers: may be directed to Grace Fellowship Church, 1760 Williston Ave., Waterloo 50701.
Tim enjoyed flower gardening, golfing and spending time with his grandchildren.