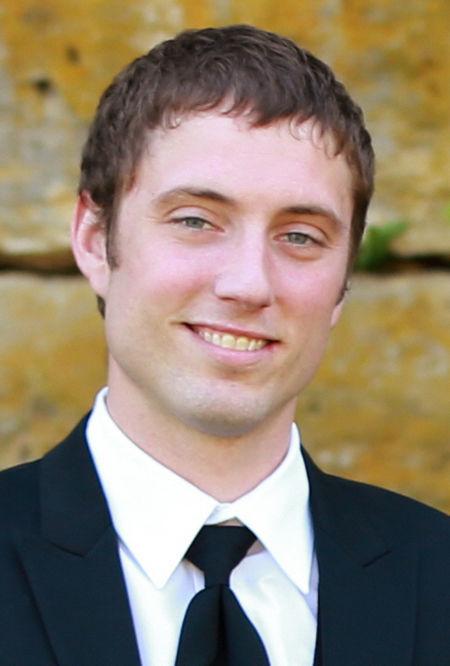 WATERLOO — Thomas James Reiss, 31, of Waterloo, formerly of Dubuque, died at home Saturday, Oct. 20.
He was born Nov. 23, 1986, in Dubuque, son of T. Peter Reiss and Lynda R. Hoefflin.
Tom graduated from Cedar Falls High School in 2005. He was employed with Modern Builders, Service Roofing and Tyson Foods.
Survived by: his son, James Peter Reiss of Waterloo; his father of Cedar Falls; his mother of Dubuque; two sisters, Nicole (Kevin) King of Waterloo and Teresa (Kyle) Baker of Cedar Falls; godfather, Mike (Linnie) Reiss of Dubuque; godmother, Lorna (John) Davis of Dubuque; aunts, Elaine (Doug Blong) Reiss of Dubuque and Mary Jo (Jay) McDonald of Bellevue; uncles, Mark Reiss of Baytown, Texas, Tony (Kay) Reiss of La Motte, Dennis Reiss of St. Catherine, Larry (Lynne) Hoefflin of Ocean Isle Beach, N.C., and Lance (Sharon) Hoefflin of Austin, Minn.; and many nieces and nephews.
Preceded in death by: paternal grandparents, Carl and JoAnn Reiss; maternal grandparents, Louis and Leone Hoefflin; and an aunt, Anne Reiss Holder.
Services: 11 a.m. Tuesday, Oct. 30, at Richardson Funeral Service, with burial in Hillside Cemetery, both in Cedar Falls. Visitation is 4 to 7 p.m. Monday, Oct. 29, at the funeral home and also for an hour before the service.
Memorials: may be directed to Juvenile Diabetes Research Foundation (JDRF).
Tom was truly a loving father to his son, who will miss his childish ways. He was an avid gamer and Trekkie. Tom enjoyed discussing science, pondering the universe and debating any of life's points. His mechanical ingenuity and curiosity enabled him to repair most everything. Tom will be missed.