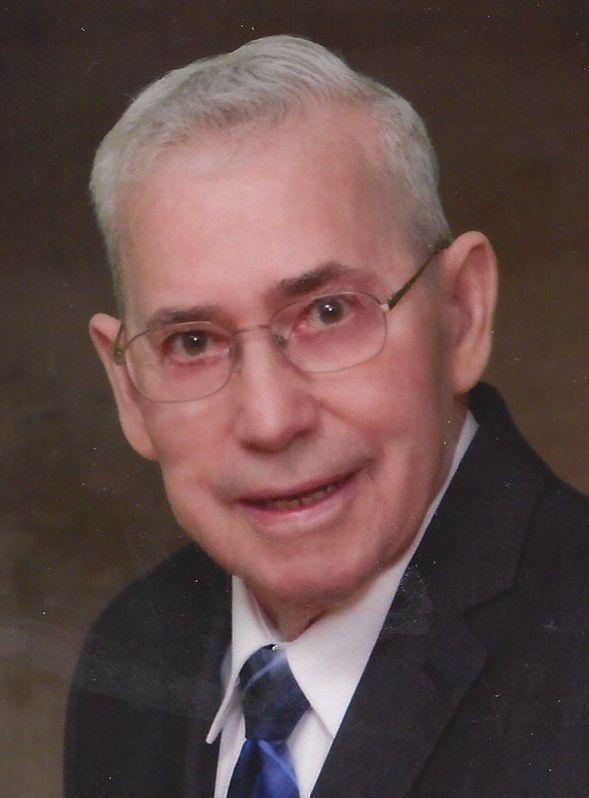 JESUP — Thomas C. Corkery, 90, of Jesup, died Tuesday, Feb. 11, at NorthCrest Speciality Care in Waterloo.
He was born Aug. 29, 1929, in Fairbank, son of John Charles Corkery and Margaret Elizabeth (Staebell) Corkery. On May 27, 1953, he married Regina Marie Fettkether at St. Francis Catholic Church, rural Dunkerton.
Thomas graduated from Immaculate Conception High School in Fairbank and before marriage worked on the farm and then served in the U.S. Army during the Korean Conflict. He received the Purple Heart medal for his service. He and his wife farmed in the Jesup area for many years before retirement.
You have free articles remaining.
He was a member of Immaculate Conception Catholic Church and Nugent-Demuth American Legion Post No. 714, both in Gilbertville; and the National Farmers Organization.
Survived by: eight sons, Donald (Joanne) Corkery of Brandon, Timothy (Sharon) Corkery of Independence, Jerry (Wanda) Corkery of Marion, Vincent (Michelle) Corkery of La Porte City, Gregory (Kathy) Corkery and Carl (Suzie) Corkery, both of Jesup, Keith (Bonnie) Corkery of Fairbank and Kurt (Rachelle) Corkery of Gilbertville; four daughters, Rita (Kim) Borrett of Waterloo, Annette (Brett) Bjorheim of Stewartville, Minn., Rose (Tim) Gorton of Marion and Theresa (Matt) Hopkins of Rowley; 38 grandchildren; 25 great-grandchildren; a brother, Leon Corkery of Moline, Ill.; and three sisters, Patti (Richard) Sulentic of Cedar Falls, Mary Kail of Peoria, Ill., and Sister Terese Corkery of Bolivia.
Preceded in death by: his parents; twin infant sons, James and Joseph; eight brothers, Bob, Paul, Mike, Dick, Lou, Ed, Lawrence and Father Raymond Corkery; and a daughter-in-law, Bobbi Corkery.
Services: 10:30 a.m. Saturday, Feb. 15, at Immaculate Conception Catholic Church, with burial at St. Mary's Catholic Cemetery, both in Gilbertville. Military rites will be conducted by Nugent-Demuth American Legion Post No. 714 of Gilbertville and the Iowa National Guard. Visitation will be from 3 to 7 p.m. Friday, Feb. 14, at the church, with a 3 p.m. rosary and a 6 p.m. vigil service. Visitation will continue for an hour before services Saturday at the church.
Memorials: may be directed to the Bosco System in Gilbertville, St. Athanasius Catholic School in Jesup, and to a Parkinson's Association.
Online condolences may be posted at www.White-MtHope.com. White Funeral Home, Jesup, is in charge of the arrangements.
Mr. Corkery loved his family and enjoyed spending time with the grandchildren. He found great joy in his chosen occupation of farming.
To plant a tree in memory of Thomas Corkery as a living tribute, please visit Tribute Store.