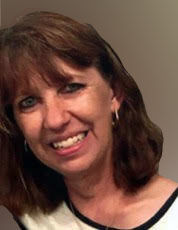 SUMNER -- Tamra Jo "Tami" Kleitsch, 54, of Sumner, died unexpectedly at home Monday, March 12.
She was born Dec. 19, 1963, in Waterloo, daughter of Larry and Jean (Rundle) Otto. On Sept. 21, 1985, she married Jim Kleitsch at Immaculate Conception Catholic Church in Fairbank. 
She graduated from Wapsie Valley High School in 1982. She continued her education at Kirkwood Community College in Cedar Rapids where she earned her associate's degree. Tami worked for Rockwell Automation in Sumner for more than 20 years prior to working at Dr. Mortenson's Office in Oelwein for the last several years. She was a member of Immaculate Conception Catholic Church in Fairbank and Sumner. 
Survived by: her husband; two children, Derek Kleitsch of Sumner and Dana Kleitsch of Cedar Falls; a brother, Tim Otto of Ames; a sister, Sue (Jay) Willsher of Bettendorf; her mother-in-law, Loyola Kleitsch of Fairbank; seven brothers and sisters-in-law, Ken (Judy) Kleitsch of Morrison, Colo., Mary Ann Kleitsch, Susan Shannon, Tom Kleitsch and Craig (Jeanne) Kleitsch, all of Fairbank, Gail (Denny) Goedken of Aurora and Jean (Mitch) Sauerbrei of Fairbank; many nieces and nephews; and her aunts and uncle, Marva and Dan Schuldt and Bev Otto.
Preceded in death by: her parents; her father-in-law, Norbert Kleitsch; and a brother-in-law, Pat Shannon.
Visitation to celebrate Tami's life: 4 to 8 p.m. Friday, March 16, at Becker-Milnes Funeral Home, Sumner. A private family burial will be held at Grove Hill Cemetery, rural Oran.
Tami enjoyed going to the river, her annual trips to Las Vegas, but most especially enjoyed spending time with her children.