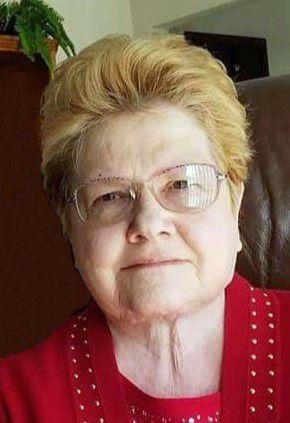 SHELL ROCK — Suzanne "Sue" Veronica Heine, 73, of Shell Rock, died Wednesday, Jan. 8, at Waverly Health Center in Waverly.
She was born Feb. 25, 1946, in St. Cloud, Minn., daughter of Thomas and Susan (Fernholz) Zulkosky. On May 21, 1966, she married Robert Heine in Little Falls, Minn.
Sue graduated from Foley (Minn.) High School in 1964 and continued her education at the University of Minnesota, University of Washington, University of Northern Iowa, and Hawkeye Tech. She had worked for Federal Reserve Bank, Minneapolis, from 1964-1966; Seattle First National Bank from 1966-1969; First National Bank, Waverly, from 1971-1976; University of Northern Iowa, Cedar Falls, from 1978-1984; and Waverly Newspaper from 1989-1996.
Sue was a member of St. Mary Catholic Church in Waverly, St. Mary Parish Life, and Know Your Neighbor Club.
Survivors: her husband; a son, Kurt (Joleen) Heine of Dubuque; a daughter, Jennifer (Clint Goodman) Heine of Cedar Falls; six grandchildren, Randell Heine, Kayli Heine, Cora Goodman, Jackson Goodman, Cadey Goodman, Jordan Goodman; three great-grandchildren, Alanis, Charlotte, and Lydia; a sister, Barbara (Richard) Schlict of Foley, Minn.; four brothers, Jerry (Anne) Zulkosky and Kenneth (Ruth) Zulkosky, both of Aitkin, Minn., Thomas (Cynthia) Zulkosky of Delano, Minn., and Timothy Zulkosky of St. Paul, Minn.
Preceded in death by: her parents; and a daughter, Suzanne Heine.
Family-conducted memorial services: 1 p.m. Wednesday, Jan. 15, at St. Mary Catholic Church, Waverly. The Heine family will greet family and friends from noon till the time of the service. Kaiser-Corson Funeral Home in Waverly is assisting the family with arrangements.
Memorials: to Cedar Valley Hospice.
Sue enjoyed gardening but her passion was traveling, she has visited all the United States, Canada, Mexico, and Europe.
To plant a tree in memory of Suzanne Heine as a living tribute, please visit Tribute Store.