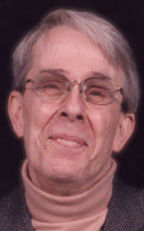 WATERLOO -- Stephen A. "Papa Steve" Bruns, 69, of Waterloo, formerly of Hudson, died at Covenant Medical Center Wednesday, Oct. 7, from a sudden illness.
He was born April 12, 1946, in Waterloo, son of Louis and Cecelia Gisler Bruns. He married Kathe Baker in 1965 and they later divorced. He married Kathryn Curry in 1973 and they later divorced.
Steve graduated from Hudson High School and had served in the U.S. Army during the Vietnam War. He was a custodian for the Cresco School System.
Survived by: three daughters, Shellie (Mike) Mott of Waterloo, Lori (Oliver) Bruns Clavell of Almere Stad, Flevoland, The Netherlands, and Amanda Bruns of Port St. Lucy, Fla.; a son, Jeremiah (Holly) of Crawfordville, Ind.; six grandchildren; a great-grandson; and a sister, Ann of Cresco.
Preceded in death by: a daughter, Sherrie Bruns; and four brothers, Chuck, Jerry, Joe and Laverne.
Memorial visitation: 4 to 7 p.m. Monday, Oct. 12, at Locke Funeral Home.