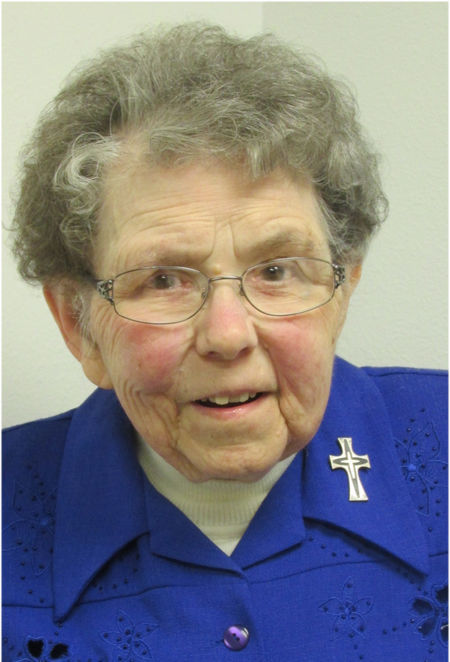 WATERLOO — Sister Mary Charlene Chase, RSM, 80, died Sunday, May 13, at the Dennis & Donna Oldorf Hospice House of Mercy in Hiawatha after a brief illness.
She was born May 4, 1938, in Fairbank, daughter of Charles and Margaret (Youngblut) Chase.
She attended St. John's School in Waterloo and graduated from Sacred Heart School in Waterloo in 1957. She entered the Cedar Rapids Regional Community of the Sisters of Mercy of the Americas in 1957. Sister Mary Charlene received a B.S. degree in biology with a minor in elementary education from Mount Mercy College, Cedar Rapids, in 1962. Her first ministry was middle school education. From 1962 to 1980, she taught at St. Mathew's School in Cedar Rapids, Immaculate Conception School in Elma, St. Patrick's School in Fairfax, St. Benedict's School in Decorah, All Saints School in Cedar Rapids, St. Joseph's School in DeWitt and St. Patrick's School in Anamosa, where she served as principal from 1980-1985.
Retiring in 1998, she volunteered at Mercy Medical Center from 1998-2000 in the medical record department and she volunteered at Sacred Heart Convent and was a companion to several sisters residing at Hallmar Care Center in Cedar Rapids.
Survived by: the Sisters of Mercy; and her nieces, nephews, grandnieces and grandnephews.
Preceded in death by: her parents; and siblings, Charles and Louis Chase.
Services: 10:30 a.m. on Wednesday, May 16, at the Sacred Heart Chapel, with burial at Mount Calvary Cemetery in Cedar Rapids. Visitation will be from 4 to 6:30 p.m. today, May 15, at the Sacred Heart Chapel, with a wake service at 6:30 p.m. Teahen Funeral Home is in charge of arrangements.
Memorials: may be sent to the Sisters of Mercy at 1125 Prairie Drive N.E., Cedar Rapids 52402.
Sister Mary Charlene was known for her deep belief in prayer and her love of reading. She was preparing to celebrate her 60th year as a vowed member of the Sisters of Mercy this June.