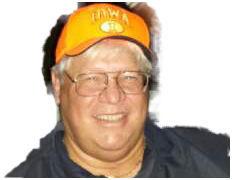 Sidney G. Tegtmeier, 64, of Woodbury, Minn., passed away unexpectedly on Feb. 27, 2019, in Woodbury. Sid was born on Nov. 10, 1954, in Waverly, Iowa, to LaVern R. Tegtmeier and Yvonne Holm Tegtmeier, and grew up in Tripoli, Iowa. A celebration of Sid's life and inurnment will be held at a later date.
Sid was baptized and later confirmed at Faith United Church of Christ in Tripoli and was a lifetime member in good standing of the congregation.
He graduated from Tripoli Community Schools in 1973 as valedictorian and medalist in the 1973 Cedar-Wapsi Conference golf tournament shooting a 77. In 1977 he graduated with high distinction from the University of Iowa's College of Business, earning a Bachelor of Business Administration degree in accounting. Sid became a member of the University of Iowa Chapter of Beta Gamma Sigma and Beta Alpha Psi Fraternity.
You have free articles remaining.
Sid began his long and productive career at 3M Corporation in St. Paul, Minn., in May of 1977, holding several positions in accounting and auditing. Sid traveled the world fulfilling those responsibilities. He became a CPA in 1979 and CMA in 1990. He ended his career as International Finance Manager in 2018.
Sid was a fan of the Iowa Hawkeyes. He coveted the time spent on the Mississippi River at Harpers Ferry with family and friends. Sid's love of the game of golf led him on many golf adventures. But most of all Sid cherished the interaction he had with family and friends.
Sid is survived by two brothers, Steven (Kerri) Tegtmeier of Keswick and Scott Tegtmeier of Harpers Ferry; two nieces, Sarah (Tyler) Shonka and Laura (Josh) Everett, both of Tripoli; a grandniece, Piper, Sarah and Tyler's daughter; his aunt, Betty A. Holm of Waverly; and numerous cousins.
Sid is preceded in death by his parents; both his maternal and paternal grandparents; and numerous aunts, uncles and cousins.