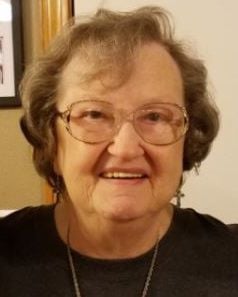 WATERLOO -- Sandra E. Slater, 76, of Waterloo, died Feb. 21 at Covenant Medical Center of cancer.
She was born Nov. 15, 1941, in Waterloo, daughter of Vernon and Berdella (Smith) Deitrick. She married Gary Ohrt in 1961; they later divorced. She married James Slater in 1978, and they later divorced.
She held various jobs throughout the Cedar Valley. She was employed at Covenant Medical Center in 1986, retiring in 2004 to care for her mother. She later returned to work part-time at the Isle of Capri Casino.
Survived by: a son, Robert (Mary) Slater of Waterloo; seven grandchildren; 13 great-grandchildren expecting another in July; and a brother, Gary Deitrick of Waterloo.
Preceded in death by: her parents; a daughter, Cheryle Ohrt; a brother, Gene Deitrick; and a sister-in-law, Paulette Deitrick.
Services: 7 p.m. Monday, March 5, at Our Saviors Lutheran Church, Waterloo, preceded by visitation from 5 to 7 p.m. There will be a private family burial at a later date. Parrott & Wood Chapel of Memories is assisting the family.
Memorials: may be directed to the family.