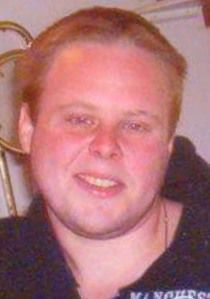 WATERLOO — Russell Duane "Rusty" Knoke III, 35, of Waterloo, died at home Sunday, March 4, of natural causes.
He was born May 12, 1982, in Waterloo, and attended Cedar Falls High School.
Survived by: his parents, Crystal and Craig Smith of Cedar Falls; his brother, Duston (Jacki) Smith of Reinbeck; two sisters, Janell (Brian) Forehand of Grundy Center and Emilie (John Jr.) Bostwick of Cedar Falls; maternal grandparents, Virgil and Barbara Gooding of El Dorado, Kan.; several nieces and nephews, Brady and Brody Forehand, Wesley, Lexi and Riley Smith, Payton and Isabella Bostwick; and numerous aunts and uncles.
Preceded in death by: his paternal grandparents, Russell and Irene Knoke Sr. and Harold and Harmmean Smith; a nephew, Brandon Craig Forehand; an uncle, David Lee Gooding; and a cousin, Kati Jo Whiteside.
Services: 10:30 a.m. Friday, March 9, at Nazareth Lutheran Church Chapel in Cedar Falls. Visitation will be from 4 to 7 p.m. Thursday, March 8, at Dahl-Van Hove-Schoof Funeral Home in Cedar Falls, and for an hour before services Friday at the church.
Memorials in lieu of flowers: may be directed to the family or Christian Crusaders.
Rusty enjoyed playing video games, especially "Dungeons & Dragons," and loved animals, including his dog, "Shivers" and his cat, "Ringo." He had a great sense of humor and was very loving and protective of his family.