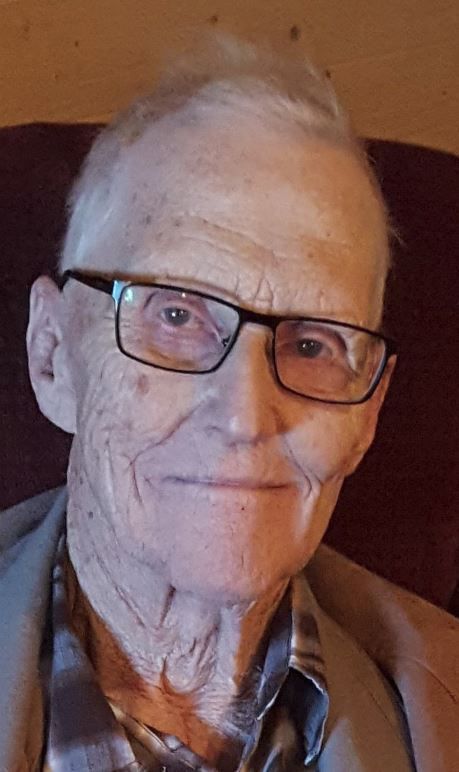 PARKERSBURG — Robert Asche, 85, of Parkersburg, died Saturday, Aug. 11, at Ravenwood Nursing & Rehab Center, Waterloo, of natural causes.
He was born Oct. 12, 1932, on a farm home in rural Butler County, son of Carl and Dena (Goeman) Asche. He received his education from a rural country school. Robert served in the Iowa National Guard.
On Nov. 15, 1953, Robert married Dorothy Ridder at United Methodist Church in New Hartford. Along with farming Robert also worked at the Sale Barn in Aplington and was a crop adjuster for Grinnell Mutual Insurance Co. for many years.
He was a member of the Parkersburg Lions Club.
Survivors: two sons, Terry (Cindy) Asche of Parkersburg and Tim (Cheryl) Asche of Shell Rock; a daughter, Cindy (Larry) Gutknecht of New Hartford; five grandchildren, Tara (Matt) Dutka, Mike (Tiffany) Asche, Mark (Brittany) Asche, Cory (Heather) Asche and Tyler (Amy Krukow) Asche; 12 great-grandchildren; and a sister-in-law, Margaret Asche of Parkersburg.
Preceded in death by: his wife on Feb. 16, 2017; his parents; a sister, Tena Hart; and two brothers, John and Bruno Asche.
Services: 10:30 a.m. Wednesday, Aug. 15, at Redman-Schwartz Funeral Home, with burial in the Oak Hill Cemetery both in Parkersburg. Visitation is 5 to 7 p.m. Tuesday and for an hour prior to services at Redman-Schwartz Funeral Home in Parkersburg. Redman-Schwartz Funeral Chapel in Aplington is in charge of arrangements.
Memorials: to the family.
In his youth years he enjoyed trapping and later he loved deer hunting. He enjoyed special trips to the cabin in Minnesota, where the family went fishing, especially when the grandchildren and great-grandchildren were there. Robert and Dorothy enjoyed wintering in various states through the years.