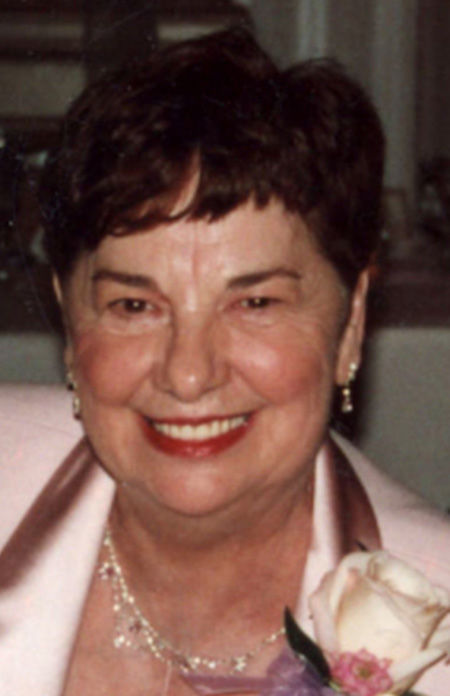 WATERLOO — Regina L. Waldon, 86, of Waterloo, died Tuesday, Feb. 27, at the Cedar Valley Hospice Home.
She was born Aug. 21, 1931, in Winthrop, to Lawrence V. and Nellie Gallery Callan. She married Robert R. Hunemiller on Jan. 7, 1950, at St. John Catholic Church in Waterloo; he died on Nov. 3, 1961. She married John R. "Jack" Welch on Oct. 18, 1972, in Macon, Mo.; he died Nov. 14, 1995. She married Deane R. Waldon on Sept. 19, 1997, at St. Edward Catholic Church in Waterloo. He died on Aug. 23, 2013.
She graduated from Waterloo East High in 1949. Regina spent many years working as a secretary for John Deere Tractor Work and John Deere Branch House and Parts Depot in Dallas, and later returned to Waterloo to work as a secretary for the general manager at Chamberlain's Manufacturing Corp.
She volunteered at Covenant Auxiliary and held most of the executive chairs on the Auxiliary Board. She was also a member of P.E.O. Chapter OF, serving the various chairs, as well as past president of P.E.O. Reciprocity.
Survived by: a sister-in-law, Mary (Dave) Waldon Gabrick of Waterloo; a brother-in-law, Gary (Linda) Waldon of Cedar Falls; her stepsons, J.P. Welch of Waterloo and Jeff Waldon Summerville, N.C.; her stepdaughters, LaDonna (Paul) Fiskin of Peoria, Ill., Sherri (Kirk) Wilson of Huntsville, Ala., and Linda (Ron) Rector of LeClaire; and several nieces and nephews, stepgrandchildren and stepgreat-grandchildren.
Preceded in death by: her parents; three husbands; four sisters, Madeline Trotter, Ann Smith, Eleanor Maust and Pat Clark; and twin sisters, Betty and Beverly, in infancy; an infant brother, Fletcher Callan; and a nephew, Larry Trotter.
Celebration of life: will be held at a later date. Burial will be in Mount Olivet Cemetery. Locke Funeral Home is assisting the family.
Memorials in lieu of flowers: may be directed to Cedar Valley Hospice.
Regina enjoyed playing Bridge, reading, doing needlework, sewing, and other handcrafts.