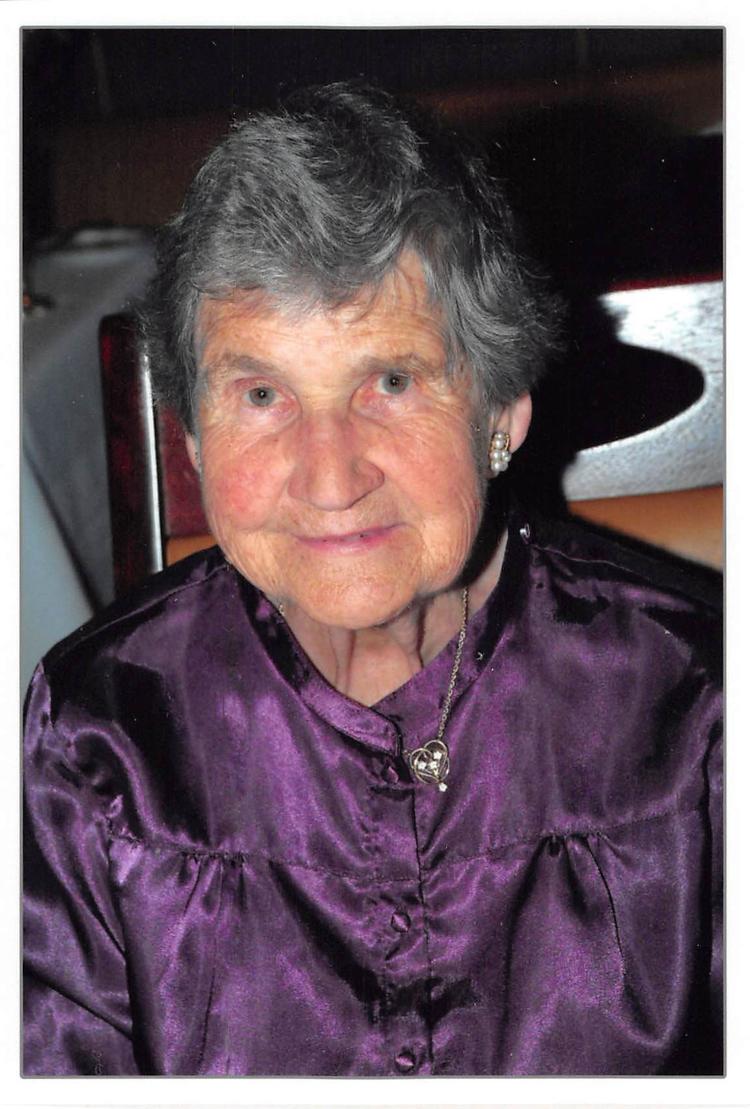 GRUNDY CENTER — Reba Eileen Gummert, 96, of Grundy Center, died Saturday, July 28, at Arlington Place Assisted Living, Grundy Center.
Reba was born March 1, 1922, on a farm north of Green Mountain to Jethro and Laura (Yetley) McCubbin. She graduated from Green Mountain High School in 1940 and attended Iowa State Teacher's College in Cedar Falls. She taught for four years; three years in rural schools near Garrison and Dillon and one year in Ferguson. There she taught fifth and sixth grades.
On Aug. 25, 1946, she married Donald Gummert at the First Congregational Church in Green Mountain and they moved to a farm. He preceded her in death July 30, 1999. Reba continued farming with her son Duane until 2010.
Reba was St. John Lutheran Church in Wellsburg where she taught Sunday school for 20 years. She was a member of the Daughters of the American Revolution in Marshalltown.
Survived by: three sons, Duane Gummert (Melissa Kole) of Grundy Center, Darrell (Debbie) Gummert of Flora, Ill., and Lonnie (Beverly) Gummert of Cedar Falls; nine grandchildren; 20 great-grandchildren; two great-great-granddaughters;a sister Shirley Dexter of Tuskahoma, Okla.; and sisters-in-law Evelyn Gummert of Marshalltown and Eileen McCubbin of Texas.
You have free articles remaining.
Preceded in death by: her parents; her husband; brothers Dale and Max McCubbin; sister-in-law Lois McCubbin; and brother-in-law Everett Dexter.
Services: 10:30 a.m. Wednesday, Aug. 1, at St. John Lutheran Church, Wellsburg, with visitation from 5 to 7 p.m. Tuesday, July 31, at Doyen-Abels Funeral Home, Wellsburg. Burial will be at Trinity Lutheran Cemetery, rural Dillon.
Memorials: may be directed to St. John Lutheran Church or Cedar Valley Hospice.
Reba enjoyed traveling and being a member of the New Perspectives Club. She made many trips with the group. Reba visited 46 of the 50 states including Hawaii and Alaska. She traveled to 16 foreign countries and seven of 10 of Canada's provinces.