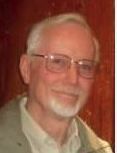 WATERLOO --- Raymond L. 'Ray' Stribley, 84, of Waterloo, died at home Friday, Aug. 10.
He was born May 20, 1934, in Dubuque, son of Raymond J. and Helen Nanke Stribley. He married JoAnn Huber on June 13, 1970, at Trinity Lutheran Church, Waterloo.
Ray graduated from Waterloo West High in 1952 and worked in the parts department at Schukei Chevrolet and later at Crossroads Ford for many years until his retirement. After his retirement, he was a bus driver for the Waterloo Community School District.
He was a member of Ascension Lutheran Church where he ushered for many years and a past member of Grace Lutheran Church where he sang in the choir 20 years.
Survivors: his wife; two daughters, Pamela (Samuel) Moses of Arizona and Sheryl (Dan) Tovar of Waterloo; three sons, Scott Stribley of Arizona, Steven Stribley of Dallas, Texas, and Jeff (Karie) Stribley of Waterloo; a brother, Robert (Dixie) Stribley of Enid, Okla.; and a sister, Carol (Tony) Bickel, Sparta, Mo.
Preceded in death by: his parents.
Services: 10:30 a.m. Friday, Aug. 17, at Ascension Lutheran Church with burial in Waterloo Cemetery. Visitation is 4 to 7 p.m. Thursday, Aug. 16, at Locke Funeral Home.
Memorials: To the family.
Ray played in the inaugural Waterloo Optimist League for the White Sox.