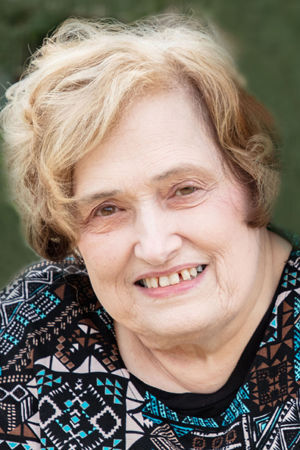 June 14, 1951—February 18, 2021
Rayla Elizabeth Leary, 69, of Waverly, Iowa, passed away peacefully surrounded by her family early Thursday morning, February 18, 2021, at UnityPoint Health – Allen Hospital in Waterloo, Iowa.
Rayla was born on June 14, 1951, in Dell Rapids, SD, the daughter of Bernice E. (Penning) and Verlyn Gene Stensland. She was baptized and confirmed at St. Mary Catholic Church. Rayla attended her early school years in Colman, SD before moving with her family to Waverly where she attended school and graduated from Waverly-Shell Rock High School in 1969. As a student, she worked as a bookkeeper for Modern Builders, and assumed a full-time position following graduation. On November 7, 1969, Rayla was united in marriage to Dennis William Leary at St. Mary Catholic Church in Waverly. The couple lived in Waverly until 1982, when they lived briefly in Algona, prior to moving to Sioux City, Iowa. While in Sioux City, Rayla worked as a loan processor for Northwestern Bank, now known as Wells Fargo. In 1995, the couple made their final move back to Waverly and Rayla worked for First National Bank. She retired in the fall of 2015.
Rayla was a member of St. Mary Catholic Church in Waverly. She enjoyed sewing, crafts and doing puzzles. However, family brought Rayla the most joy, especially time spent with her children and their families and following her children's and grandchildren's many activities. Any time spent with Denny, family and friends was precious to Rayla.
Rayla is survived by her husband of 51 years, Dennis; two sons, Matthew (Susie) Leary with their three children, Kyle, Megan and Luke of Hinton, Iowa and Marty (Christa) Leary with their two children, Madeleine and Ashton of Waverly; seven siblings, Rick (Gayle) Stensland of Waverly, Roxann (Dennis) Stafford of Waverly, Ronald (Deb) Stensland of Shell Rock, Rusty (Lynette) Stensland of Waverly, Roger (Theresa) Stensland of Cedar Falls, Rob Stensland of Waverly, and Ryan (Becky) Stensland of Denver, Colorado; and many nieces and nephews. She was preceded in death by her parents.
Mass of Christian Burial will be at 10:30 a.m. on Tuesday, February 23, 2021, at St. Mary Catholic Church in Waverly with Fr. Doug Wathier presiding. Burial will follow in St. Mary Catholic Cemetery, Waverly. Public visitation will be on Monday, February 22, 2021, at Kaiser-Corson Funeral Home in Waverly from 4:30 until 7:00 p.m., when there will be a public scripture service. The Mass will be live streamed on the Kaiser-Corson Funeral Home Facebook page. Masks and social distancing are required at all services. Memorials may be directed to UnityPoint Hospice, St. Mary Catholic Church or Northeast Iowa Area Agency on Aging. Online condolences may be left at www.kaisercorson.com. Kaiser-Corson Funeral Home in Waverly is assisting the family. 319-352-1187.